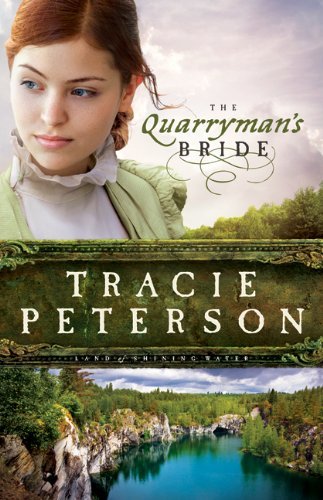 Meet a Scottish lass in
Tracie Peterson's
historical romance
The Quarryman's Bride
Bethany
The Story
Emmalyne Knox and Tavin MacLachlan were destined to be together…until the tragic deaths of Emmalyne's youngest sisters. Family tradition mandates that the youngest daughter should remain single to care for her parents in their old age, and now that daughter is Emmalyne. Her father unyielding, Emmalyne surrenders to her duty, heartbroken. Tavin leaves town, equally devastated.
Years later, Emmalyne's family moves, and she and Tavin meet again. Their feelings for each other are as strong as ever, but their painful past and Emmalyne's father still stand between them. Soon both families are in the midst of the growing conflict rising between the workers at the granite quarry that Tavin's father owns and operates. When a series of near-fatal accidents occur, Tavin must figure out who is behind the attacks before someone gets killed.
Enjoy meeting Emmalyne!
Brief physical description
Emmalyne Knox is a spirited and comely Scottish lass with blue eyes and red hair.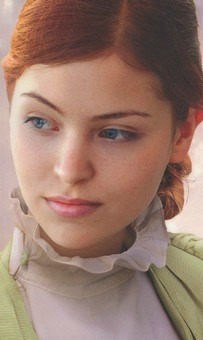 Resembles…
The woman on the cover of my book matches her perfectly!
Strengths and weaknesses
Emmalyne is strong woman with a fierce loyalty for family and friends and a passion for life. She loves the Lord and desires only to do right in His eyes, even when that costs her the love of her life.
Quirk (if any)
None really
Your inspiration for the character
My character is Scottish and has a background that mixes cultural traditions and superstitions as well as a love of God. The two often create conflict and I thought it would be good to put those issues to work in the story.
Background to the story
To add to what inspired the character, I did research in Scotland and Minnesota, studied a lot of cultural beliefs and tried to wrap those into a storyline that would blend the complications that these things brought into various relationships. Tavin and Emmalyne are ready to marry when tragedy strikes and Emmalyne's father cancels their wedding. The two go their separate ways for several years and then find themselves thrown back together only to realize they are still very much in love. I wanted to offer the reader a chance to consider the issue of being Biblically honouring of your mother and father as an adult child.
Thanks Tracie!

Relz Reviewz Extras
Character Spotlight on Merrill Krause (The Icecutter's Daughter)
Character Spotlight on Carissa & Tyler (Taming the Wind)
Visit Tracie's website
Buy The Quarryman's Bride at Amazon or Koorong