Here's a batch of covers I'm quite excited about from the good folk at Thomas Nelson. Why, you may well ask? Let me tell you the ways….
I love that Thomas Nelson are doing some covers that do not follow the usual Christian "rules" with Katherine Reay's, Zachary Bartels, Billy Coffey's, Lynne Hinton's, and Lisa Samson's (can we say adore?!). None of them scream Christian fiction, they are intriguing and eye-catching.  Sarah Ladd's,while more traditional,is gorgeous and continues the lovely themes of the previous stories she has written which, as you know, is a particular preference of mine.
While I'm not particularly enamoured with Dorothy Love's, I do like the artistic feel of the cover and for the record, both my husband and middle child commented that the model bears similarities to Drew Barrymore!
Christmas themed books are not really my thing so others who love those stories are best to comment. I don't mind Colleen's reprinted Aloha Reef series covers but I'm probably still partial to the originals I have on my shelves.
Erin's is a bit nondescript for me but such a poignant title. Denise's is cute and, as it should, clearly will attract lovers of contemporary romance, but it doesn't top the cover of the first book in this series, Barefoot Summer. I'm not a fan of either Robin's or Ruth's but they certainly reflect the content of the books.
As for the stories themselves…not to the exclusion of the others, but bring on Katherine's, Zachary's, Denise's, Sarah's, Billy's, and of course, Lisa's. I have a funny feeling Lisa's will be a book club selection for me in 2015, and having Billy's When Mockingbird's Sing as our selection last month, probably his, too!
Have at it, dear reader friends, I can't wait to hear your thoughts.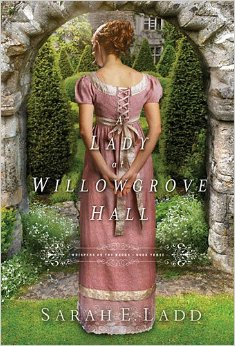 A Lady at Willowgrove Hall by Sarah E. Ladd
Willowgrove Hall is full of secrets, but soon everything hidden is brought to light.
Cecily Faire has a secret—and she intends to keep it. But when she arrives at Willowgrove Hall to serve as a lady's companion, she comes face-to-face with the only person who knows the truth about her past.
As the steward of Willowgrove Hall, Nathaniel Stanton is dedicated to serving those around him. Nothing escapes his notice—including the beautiful new lady's companion. He is certain the lovely Miss Faire is hiding something, and he determines to uncover it. But Nathaniel has a secret of his own: he is the illegitimate son of Willowgrove's former master. Falling in love was not part of his plans . . . until he meets Cecily Faire.
When Willowgrove's mistress dies, everything changes. Fear of exposure forces Cecily to leave under the cover of darkness, embarking on a journey to finally find her long-lost sister. When the will is read, Nathaniel's inheritance makes him question his future plans. Cecily and Nathaniel are forced to make decisions that will change the course of their lives. Is their love strong enough to survive?
October, 2014
Playing Saint by Zachary Bartels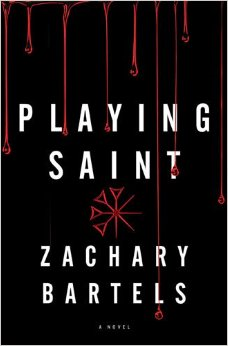 Rising mega-pastor Parker Saint was wrapped up in his ratings and his book deal. But that was before the cops and the serial killer, the Vatican operatives, and the centuries-old plot to conceal an ancient relic. Now he's just trying to stay alive.
Parker Saint is an up-and-coming superstar pastor on the verge of achieving everything he's wanted—including a national TV program and major book deal. His success seems all but guaranteed until an angry incident with a flight attendant. To keep his growing empire from collapsing, Parker cuts a deal and agrees to serve as a police consultant on the trail of a twisted serial killer who marks his victims with religious symbols. The problem is, Parker's anything but an expert, faking his way through the investigation by slipping away to consult his smart phone.
As he is drawn deeper into a web of intrigue involving an obsessive and demanding detective, a trio of relentless Vatican operatives, a string of botched exorcisms, and a centuries-old conspiracy to conceal a mysterious relic, Parker finds himself questioning everything he has been trying so hard to protect.
Building to an intense climax, Playing Saint is a timely exploration of what compels us, what defines us, and what redeems us. With its combination of suspense, humor, and intriguing characters, it will captivate readers until the final twist.
October, 2014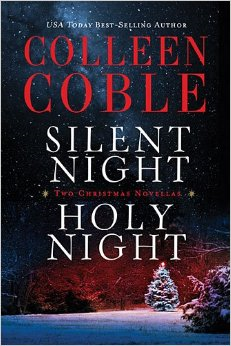 Silent Night, Holy Night by Colleen Coble
'Tis the season for mystery and romance featuring characters from two of Colleen Coble's most popular series!
Silent Night
As Christmas day nears, Bree Matthews and her faithful search-and-rescue dog Samson follow the trail of a troubling mystery into the snowy forests of Rock Harbor.
Newlywed Bree Matthews and her husband Kade are preparing for Christmas guests when word arrives that a parachuter has disappeared in the North Woods, along Lake Superior's icy shore. Bree and Samson plunge into the search.
Will this snowy, silent night search lead Bree and Samson to the missing girl?
Holy Night
One sinister phone call has derailed their Christmas wedding. Will it keep them apart forever?
Leia and Bane are looking forward to their long-awaited Christmas wedding on the beach. Everything is going as planned—until Leia's phone rings and her world skids out of control. A muffled voice informs Leia that her sister has been kidnapped and will be killed unless Leia calls off the wedding without explanation—and no police. If she disobeys instructions and tells Bane, she'll risk her beloved sister's life. But can she handle this trauma without his help? And will he ever trust her again if she lies to him now?
Irresistible romance meets thrilling suspense in this holiday update to USA Today best-selling author Colleen Coble's Aloha Reef series.
October, 2014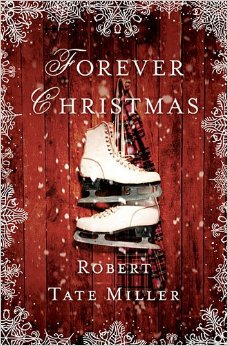 Forever Christmas by Robert Tate Miller
One snowy Christmas Eve, Andrew's life is tragically turned upside down. Then a heavenly gift provides him the opportunity to make things right.
Andrew Farmer is on the fast-track in the literary world. As an up-and-coming agent, he is constantly on the road, wooing prospective clients and making a name for himself. But all of his travels leave his wife and childhood sweetheart, Beth, home alone, wondering what has happened to their marriage.
Andrew returns from yet another last-minute trip, knowing he needs to make amends to Beth for his departure just days before Christmas, but he doesn't expect her frosty greeting and the argument that ensues. Would they have spent their last moments together arguing had they known that just before midnight on Christmas Eve, Beth would be hit by an out-of-control taxi that would ultimately take her life? Andrew would like to believe not, but it isn't until he meets a humble, straight-talking angel in disguise named Lionel that Andrew receives the opportunity to try again.
Lionel grants Andrew the gift of the last three days of Beth's life to relive, but there's a hitch: her fate cannot be changed. Only one gift will save her life, and Andrew has a mere seventy-two hours to figure out what that gift is or he'll lose Beth forever.
October, 2014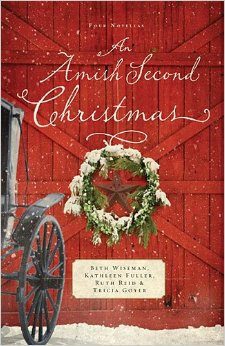 An Amish Second Christmas by Beth Wiseman, Kathleen Fuller, Ruth Reid, & Tricia Goyer
"When Christmas Comes Again" by Beth Wiseman
Katherine Zook and her four children are facing their first Christmas without a loved one, and the future seems dim. But when a mysterious Englisch man begins to show up in the most unlikely of places, Katherine can't help but be suspicious . . . and a bit curious.
"Her Christmas Pen Pal" by Ruth Reid
When Joy Stolzfus's boyfriend tells her he wants to court other women, she's shocked. She pours her heart out in a letter, but it mistakenly reaches Noah Esh. The two begin writing letters back and forth, but a misunderstanding threatens to topple the relationship they're building.
"A Gift for Anne Marie" by Kathleen Fuller
Anne Marie Smucker's life is pretty perfect. Until she discovers her widowed mother is getting married and they're all moving. On top of that, Anne Marie's relationship with her friend Nathaniel has changed, and she's more confused than ever about her feelings for him.
"The Christmas Aprons" by Tricia Goyer
Esther Glick bakes a Christmas pie for a fundraiser, and she soon finds herself sitting across from bachelor Ammon Schwartz. Esther receives many orders for pies, but when she breaks her wrist, she discovers what community—and love—are all about.
October, 2014
Lizzy & Jane by Katherine Reay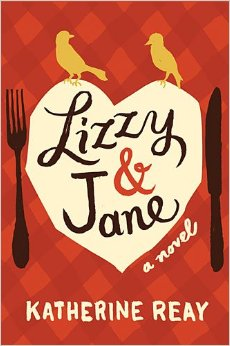 Lizzy and Jane never saw eye to eye. But when illness brings them together, they discover they may be more like Austen's famous sisters after all.
Lizzy was only a teenager when her mother died of cancer. Shortly after, Lizzy fled from her home, her family, and her cherished nickname. After working tirelessly to hone her gift of creating magic in the kitchen, Elizabeth has climbed the culinary ladder to become the head chef of her own New York restaurant, Feast. But as her magic begins to elude her, Paul, Feast's financial backer, brings in someone to share her responsibilities and her kitchen. So Elizabeth flees again.
In a desperate attempt to reconnect with her gift, Elizabeth returns home. But her plans are derailed when she learns that her estranged sister, Jane, is battling cancer. Elizabeth surprises everyone—including herself—when she decides to stay in Seattle and work to prepare healthy, sustaining meals for Jane as she undergoes chemotherapy. She also meets Nick and his winsome son, Matt, who, like Elizabeth, are trying to heal from the wounds of the past.
As she tends to Jane's needs, Elizabeth's powers begin to return to her, along with the family she left behind so long ago. Then Paul tries to entice her back to New York, and she is faced with a hard decision: stay and become Lizzy to her sister's Jane, or return to New York and the life she worked so hard to create?
October, 2014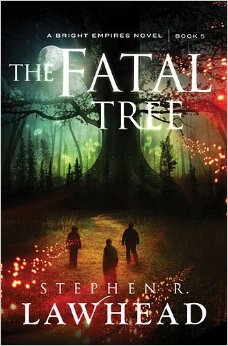 The Fatal Tree by Stephen R. Lawhead
What do you do when you're faced with The End of Everything?
The evidence is compelling—not only is The End of Everything approaching, it's approaching rapidly. Desperation sends the Questors to the four corners of the universe in search of answers.
Tony and Gianni are in Rome gathering additional data on the collapse of the universe, and Haven and Giles are captured by Huns and taken to Byzantium.
Mina travels to Egypt to recruit Dr. Thomas Young, "the last man in the world who knows everything." But when he accompanies Mina, Kit, and Cass to the ley guarded by the giant tree, he manages to activate the ley and he and Mina disappear.
Before disappearing, Dr. Young dubbed the giant Yew the Fatal Tree—but what fate is it leading these Questors toward?
November, 2014
Guilt may be the most dangerous motive of all.
On a rainy night seventeen years after his wife's presumed suicide, Garrett Becker sees her walking down the street. A car accident snatches him away from this world before he can reach her.
Marina has spent her whole life mothering her brother, who suffers from an anxiety disorder. After their father's accident, they face losing their home—the only place Dylan's fears are held at bay.
Crushing debt is just one of their father's secrets. Old keepsakes lead Dylan to believe their mother is alive and lives nearby. Sara Rochester is a successful chocolatier who doesn't dwell on her past and never expected the resurrection of its ghosts. But after Dylan confronts her, Sara consents to parent the only way she knows how: with money, chocolate, and a gross deficit of experience.
Sara's hesitant presence divides Marina and Dylan. Marina doesn't believe that Sara is their mother. The woman's paper-thin lies suggest she might even be responsible for their mother's death. When Marina's suspicions spark an investigation, no one is prepared for the tragic truth or the powerful redemption that Marina's actions expose.
Narrated by a storyteller with more to lose than any other character, Motherless is a richly layered mystery about the power of perception—and deception—among people seeking forgiveness for irreversible sins.
November, 2014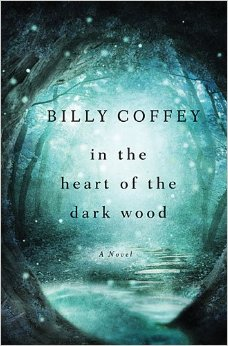 In the Heart of the Dark Wood by Billy Coffey
It's a fool's errand—but this quest through the dark woods is the only chance Allie has of ever feeling at home again.
Mary Granderson's body was never found after a tornado swept through the town of Mattingly. For her daughter Allie, each of the 542 days since have robbed her of a bit more hope that her mother will come home. Allie's father has turned to drink in a failed effort to contain his grief. What light still shines in Allie's life comes from three things: her best friend Zach, the broken compass Mary gave her just before the tornado struck, and the nativity scene that has sat in their front yard ever since—mother, father, and child together.
Allie wakes one morning to find Mary missing from the nativity—taken, she believes, by her father in an attempt to force Allie to move on. Amidst her panic and grief, Allie discovers that the compass on her wrist—broken since the tornado—is now functioning, and the needle points not north, but to Mary.
Accompanied by Zach and her dog, the compass leads Allie away from town into the wilderness surrounding Mattingly. As the children wander farther into the dark woods, they find themselves lost and cold . . . and they slowly discover they're not alone. Something is following them, something that shouldn't be there. And it will take all the courage and sacrifice that two children can summon to not only save themselves, but to bring Mary home.
November, 2014
Losing her sight turns Lanie's world upside down, bringing danger, mystery…and unexpected romance.
A seemingly random shooting at her aunt's coffee farm has left Lani Tagama blind. Now she must learn to navigate in a world of darkness. With the help of an ex-cop named Ben and a half-trained guide dog, Lani begins to regain her former independence.
Then Lani and Ben discover that her injury wasn't caused by a random shooting. It was a botched murder attempt. They must work together to discover the identity of the would-be murderer before he strikes again.
The novels in Colleen Coble's popular Aloha Reef Series combine mystery and suspense with tender romance in an irresistible island setting.
November, 2014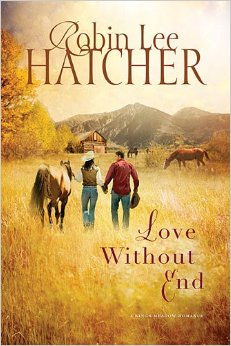 Love Without End by Robin Lee Hatcher
Chet and Kimberly have both failed when it comes to love. Will they risk their hearts to love again?
Chet Leonard's life was forever changed when his seventeen year old son died and then, soon after, his wife walked out on their family. Over two years later, all he wants to do is hold onto his horse ranch and raise his remaining sons to be honorable men.
Kimberly Welch, widowed mother of Tara, a rebellious fifteen-year-old, has reached the end of her finances and nearly the end of her rope. She and Tara come to King's Meadow to try to piece their lives back together again. Kimberly has no intention of become involved with the residents of this remote mountain community and certainly not with any man.
When 84-year-old Anna McKenna returns to King's Meadow and to the Leonard ranch, she becomes an agent of change and healing for the two hurting families. With her help, Kimberly and Chet's families at last discover a love without end.
November, 2014
Dangerous Depths by Colleen Coble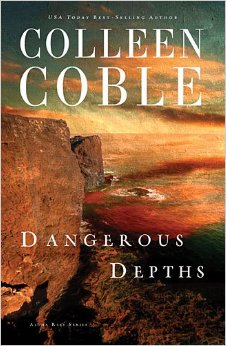 Sometimes life's most precious treasure lies at Dangerous Depths.
Leia ditched a promising medical career to settle on a secluded island of Hawaii. Her ex-fiance Bane has come to the island to find out why.
When an act of sabotage pushes Bane closer to Leia, they are plunged into a tangle of emotion and peril—just as a series of threatening natural events grip the island.
The novels in Colleen Coble's popular Aloha Reef Series combine mystery and suspense with tender romance in an irresistible island setting.
November, 2014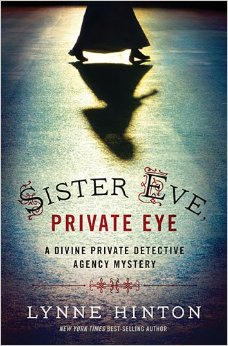 Sister Eve, Private Eye by Lynne Hinton
Sister Eve always says God moves in mysterious ways. And Eve adores a good mystery. Especially a murder.
A member of the Benedictine Order in Pecos, New Mexico, Sister Evangeline has been feeling disconnected and a bit uncertain about her calling. She's not thrilled when she must return home to Madrid, New Mexico, to care for her testy, ailing father, but she's also invigorated to take on some new challenges.
Retired Police Captain Jackson Divine is in trouble. "The Captain" is a Private Eye specializing in finding lost people and he's been hot on case. But his diabetes has spiraled out of control, requiring surgery. Just before the crisis, he was hired to find Chaz Cheston, a missing Hollywood director. But when Cheston turns up dead—murdered—the stakes for The Captain are raised. Suspects abound, including Cheston's mistress, a young starlet and most recent client of Captain Divine.
Evangeline steps in to help solve the case. But one answered question raises another: Will Sister Eve return to the cloistered life or decide to give up her habit?
November, 2014
The Wishing Season by Denise Hunter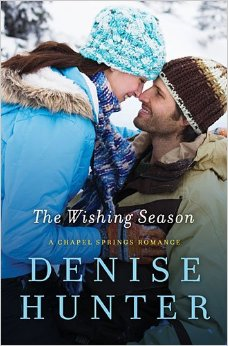 She daydreams of whipping up sauces and soufflés in her own restaurant. His heart is set on helping foster children. Both dreams are at stake. So are their hearts.
With grand plans to open her own bed & breakfast in Chapel Springs, PJ McKinley can't afford the most crucial part: the brick and mortar. But when the owner of a local historic home announces a contest and promises her property to the worthiest candidate, PJ makes a fervent wish and tosses her name into the hat.
Cole Evans is cool, confident, and successful, but he'll never forget his roots. He's thankful for how far he's come and knows his life could have turned out drastically different. If he can win the stately old mansion, he'll turn it into a home for children aging out of the foster system.
When the eccentric house owner narrows the entries down to only two applicants, she extends the contest, giving PJ and Cole one year to prove which one of them can make the best use of her beloved home. As the pair competes in close proximity, something deeper than rivalry sparks between PJ and Cole. And in this battle, they're likely to lose their hearts.
December, 2014
The mystery surrounding Celia's home in Savannah threatens her family reputation . . . and her very life.
Celia Browning is counting the days until her childhood sweetheart Sutton Mackay returns to Savannah after two years in Jamaica looking after his family's shipping interests. She's certain he will propose marriage, thus joining two of the city's most prominent families. But just as Sutton returns, an unsavory newspaper reporter arrives in town, determined to revive interest in the secret tragedies that occurred in the Browning mansion on Madison Square when Celia was a child.
A series of mysterious notes arrives at the house, followed by an anonymous gift—a bracelet imbued with a sinister message.  Is it merely a coincidence, or is someone out to harm her?
As war clouds gather over Savannah and her beloved father's health worsens, Celia determines to uncover the truth about what really happened all those years ago.
Inspired by actual events in one of Savannah's most prominent 19th-century families, The Bracelet combines romance, rich historical detail, and breathtaking suspense as one young woman embarks upon a dangerous quest to free herself from her family's tragic past.
December, 2014
A Woodland Miracle by Ruth Reid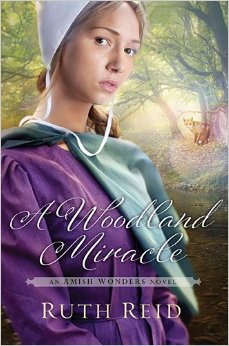 Grace feels like she can't measure up to those around her, and Ben could use a good dose of humility.
In their small northern Michigan district, where women outnumber men three to one, Grace doesn't believe she will ever attract a husband, especially with her limp. Tired of struggling both emotionally and physically, Grace is ready to see the specialist in Ohio, even if it means going against everything she's heard about God's grace being sufficient.
Ben Eicher is a young man from Pinecraft, Florida, whose carefree ways have caused him to lose his father's respect—again. According to Ben, though, life shouldn't be so serious that it suffocates all the fun. When he is sent to Michigan's Upper Peninsula to get his life back on track, he never thought it would mean working alongside a woman—especially a hardworking one like Grace. The last thing Grace wants is another friendship with a man who pities her.
Meanwhile, the Amish community becomes entangled with two potentially dangerous men on the run. When Ben discovers Grace has been kidnapped, he sets out to find the woman who has captured his heart and risks his own life when he attempts to lure the captors away.
Grace must learn that God's love is sufficient, and Ben is left to ponder whether he belongs back in Florida, or in the northern woods—with Grace.
December, 2014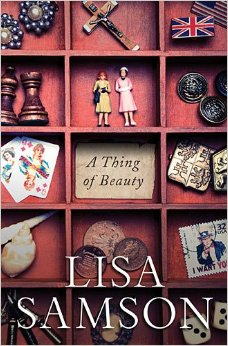 A Thing of Beauty by Lisa Samson
It's a wonder to behold what happens when love moves in . . .
Former child star Fiona Hume left the biz a decade ago, after she left rehab. She retreated to Baltimore and bought an old mansion downtown with dreams of restoring it into a masterpiece—maybe creating an artist's studio for herself. And living an artist's life.
That was the plan.
Ten years later, Fiona's huge house is filled with junk purchased at thrift stores, yard sales, or picked up from the side of the road. Each piece was destined for a project, but all she's got so far is a piece of twine with some antique buttons threaded down its length.
Her money has almost run out. She will soon lose her house and will be forced back into acting.
So it is that Fiona comes to rent out a room to a local blacksmith, Josiah. Little by little, Josiah magically transforms Fiona's home into something beautiful. She comes to life again. Her relationships heal and she experiences, perhaps for the first time, what it means to be human, what it means to be loved, and what it means when we let go and allow the wondrous workings of forces far bigger than we are to take over.
December, 2014