It's taken me a little while to post Revell's late 2015 lineup but here they are!
The only one that grabs me completely is Lisa Harris' – I think it is fabulous. It evokes the suspense fabulously and while it still has a model on the cover, it is not overdone and she blends in with the rest of the cover. Love the single word title, too. 
Bonnie's continues the theme from her first book and is certainly eye-catching. I really like the dress on Kellie's but the others, I'm afraid, once again are more of the same. No doubt that means there are a lot of readers out there who love those kind of covers, but they just don't do it for me.
I do wish Laura's was more unique. It looks way to similar to many other historical romance covers, particularly recent ones for Amanda Cabot so I'd have to say I was disappointed in it. That said, I can't WAIT to read it as Laura's writing is just so special!
Over to you, lovely readers ~ what's your take on these covers?
********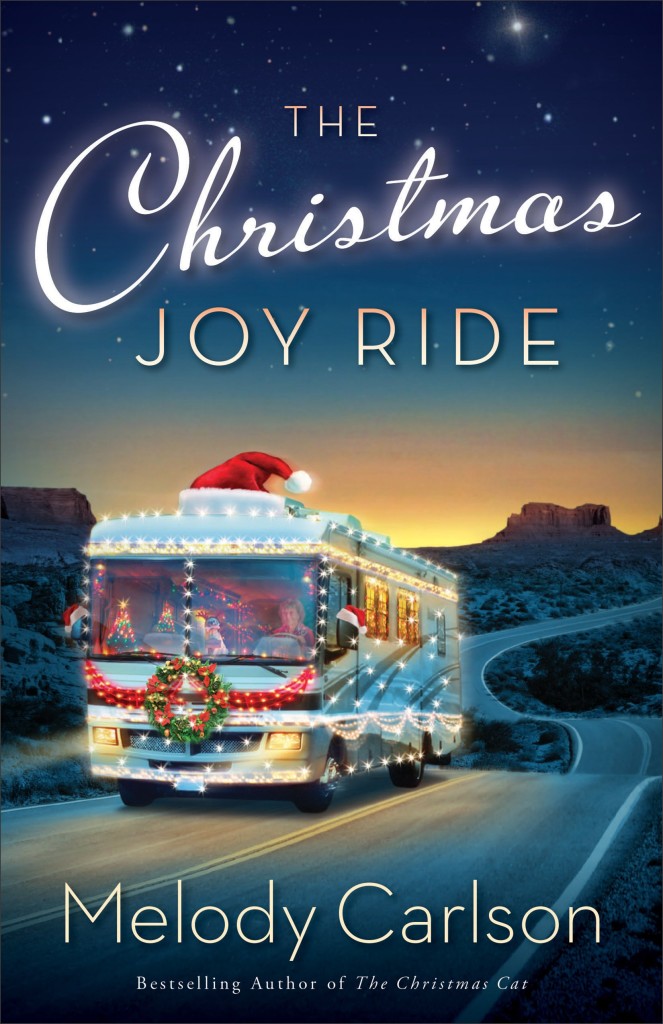 The Christmas Joy Ride by Melody Carlson
Miranda did not put adventure on her Christmas list, but thanks to her eighty-five-year-old neighbor Joy, that's exactly what she's getting this year. When Joy tells Miranda that she plans to drive an old RV decked out in Christmas decorations from their Chicago neighborhood to her new retirement digs in Phoenix–in the dead of winter, no less–the much younger Miranda insists that Joy cannot make such a trip by herself. Besides, a crazy trip with Joy would be more interesting than another Christmas home alone. Unemployed and facing foreclosure, Miranda feels she has nothing to lose by packing a bag and heading off to Route 66. But Joy has a hidden agenda for their Christmas joyride–and a hidden problem that could derail the whole venture.
No one captures the heartwarming fun of the Christmas season quite like Melody Carlson. Fasten your seat belt, because it's going to be an exciting ride!
September, 2015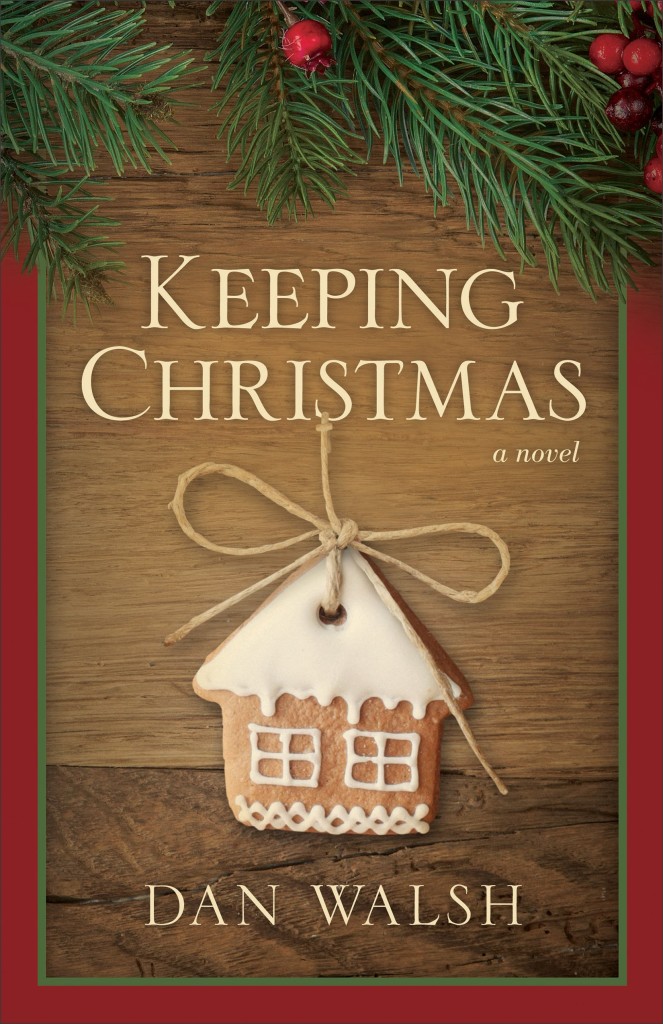 Keeping Christmas: A Novel by Dan Walsh
For the first time since their children were born, empty nesters Judith and Stan Winters spent Thanksgiving without the kids, and it's looking like Christmas will be the same. Judith can't bring herself to even start decorating for the holiday; her kids always hung the first ornaments on the tree, ornaments they had made each year since they were toddlers. Sure they were strange-looking–some could be called downright ugly–but they were tradition. A tradition she's heartbroken to miss this year.
With Judith refusing to decorate the bare spruce tree in their living room, Stan knows something must be done. And his only hope for saving the holiday is found in a box of handmade ornaments.
September, 2015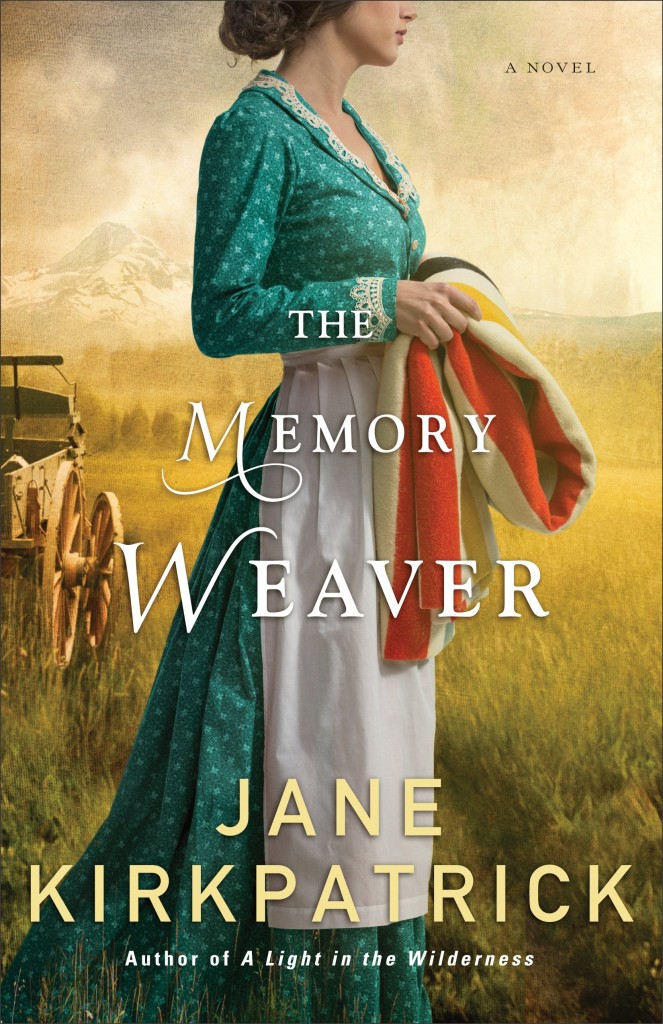 The Memory Weaver: A Novel by Jane Kirkpatrick
Eliza Spalding Warren was just a child when she was taken hostage by the Cayuse Indians during a massacre in 1847. Now the young mother of two children, Eliza faces a different kind of dislocation; her impulsive husband wants them to make a new start in another territory, which will mean leaving her beloved home and her departed mother's grave–and returning to the land of her captivity. Eliza longs to know how her mother, an early missionary to the Nez Perce Indians, dealt with the challenges of life with a sometimes difficult husband and with her daughter's captivity.
When Eliza is finally given her mother's diary, she is stunned to find that her own memories are not necessarily the whole story of what happened. Can she lay the dark past to rest and move on? Or will her childhood memories always hold her hostage?
September, 2015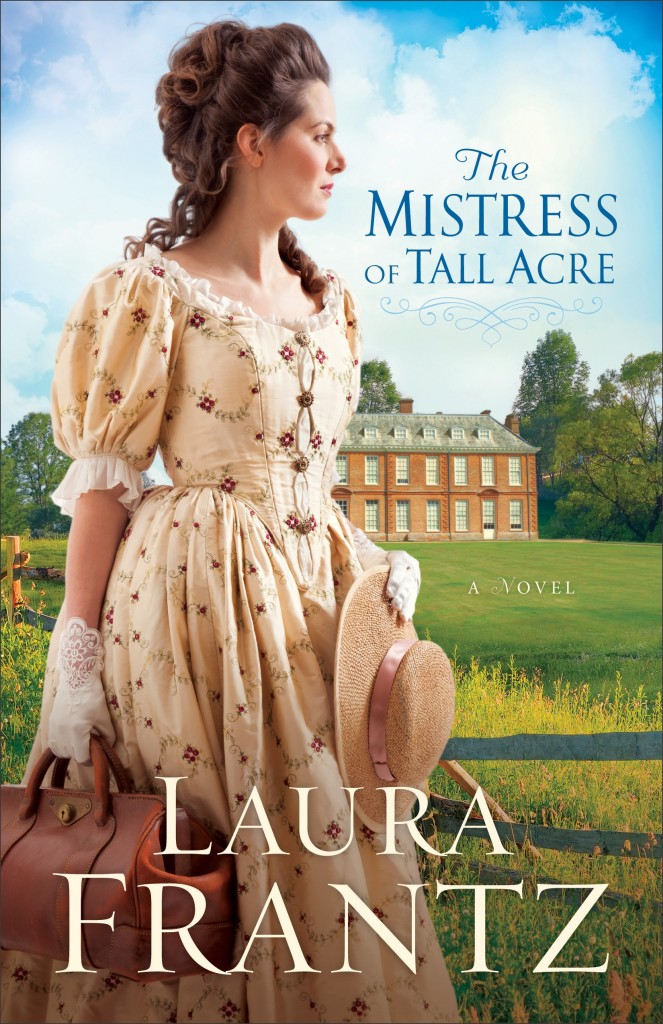 The Mistress of Tall Acre: A Novel (Ballantyne Legacy) by Laura Frantz
A marriage of convenience.
She is in love with someone else.
He has no wish to love again.
What could possibly go wrong?
In the aftermath of the American Revolution, the residents of Tall Acre strive to build a future! Desperate and nearly destitute, Sophie agrees to marry General Seamus Ogilvy—a widower with a young daughter. It seems like a sensible idea at first, but when a woman from the general's past returns, will Sophie's plans go awry?
September, 2015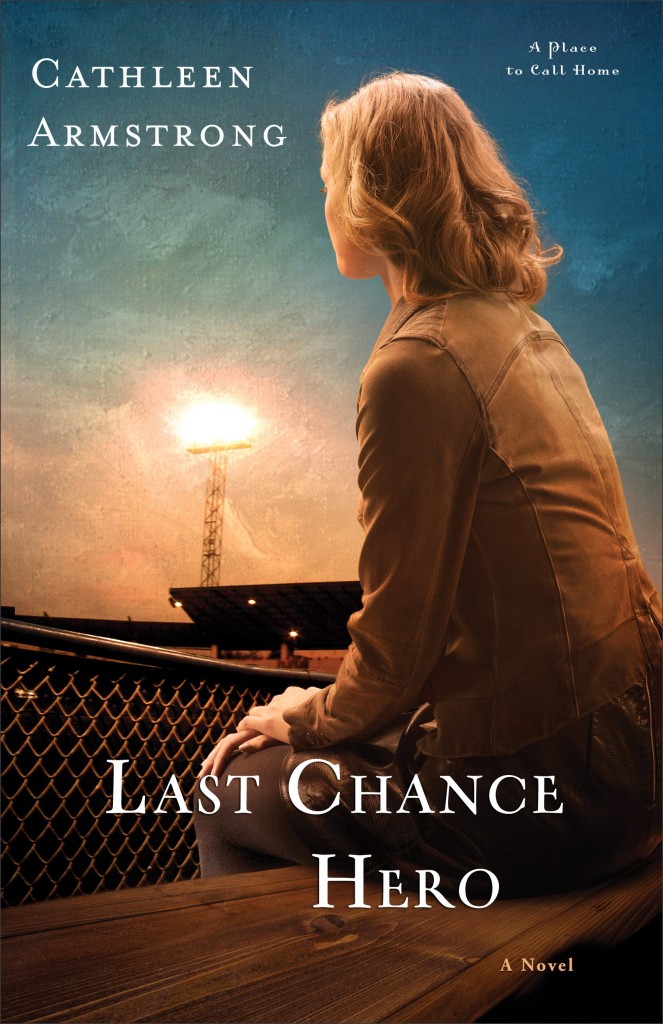 Last Chance Hero: A Novel (A Place to Call Home) by Cathleen Armstrong
The inhabitants of Last Chance, New Mexico, could not be more pleased. Dr. Jessica McLeod has opened an office right on Main Street. Andy Ryan, the best athlete the little town ever produced, has ended his short career in the NFL and has come home to coach the mighty Pumas of Last Chance High. Unfortunately, Dr. Jess immediately gets off on the wrong foot when she admits that she's never seen a football game, isn't really interested in doing so, and, in fact, doesn't know a first down from a home run. Meanwhile, Coach Ryan is discovering that it's not easy to balance atop the pedestal the town has put him on.
When this unlikely pair is drawn together over the future of a young player–whose gifts may lie in the laboratory rather than on the football field–they begin to wonder if they might have a future together as well.
September, 2015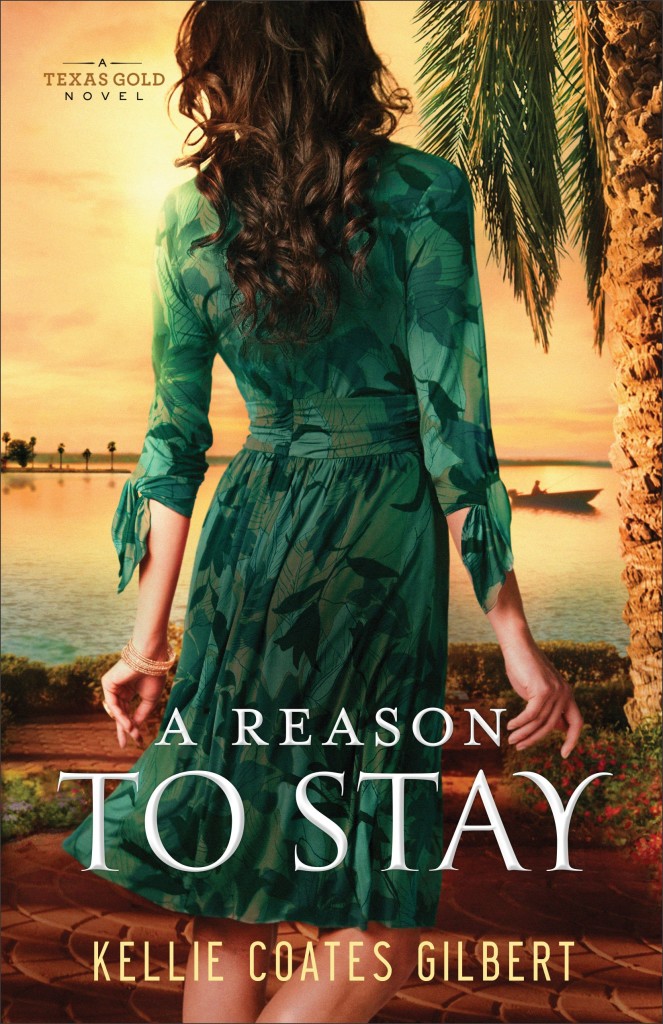 A Reason to Stay: A Texas Gold Novel (Texas Gold Collection) by Kellie Coates Gilbert
As the host of her own television news show, Faith Marin works to expose the truth for her viewers. But in her personal life, she's anchored her world with firm boundaries in order to hide a family history she'd like to forget. Her pro bass fisherman husband Geary's life is an open book, and unfortunately his busybody family doesn't know the meaning of boundaries. Deception and crippling differences soon derail their tender relationship, leading Faith to believe her only option is to end the marriage. But while divorce papers sit on her desk waiting to be signed, tragedy strikes and her heartrending decision is interrupted.
With her life in the balance, Faith finds that the one she has been shutting out may be the very one she cannot bear to lose.
October, 2015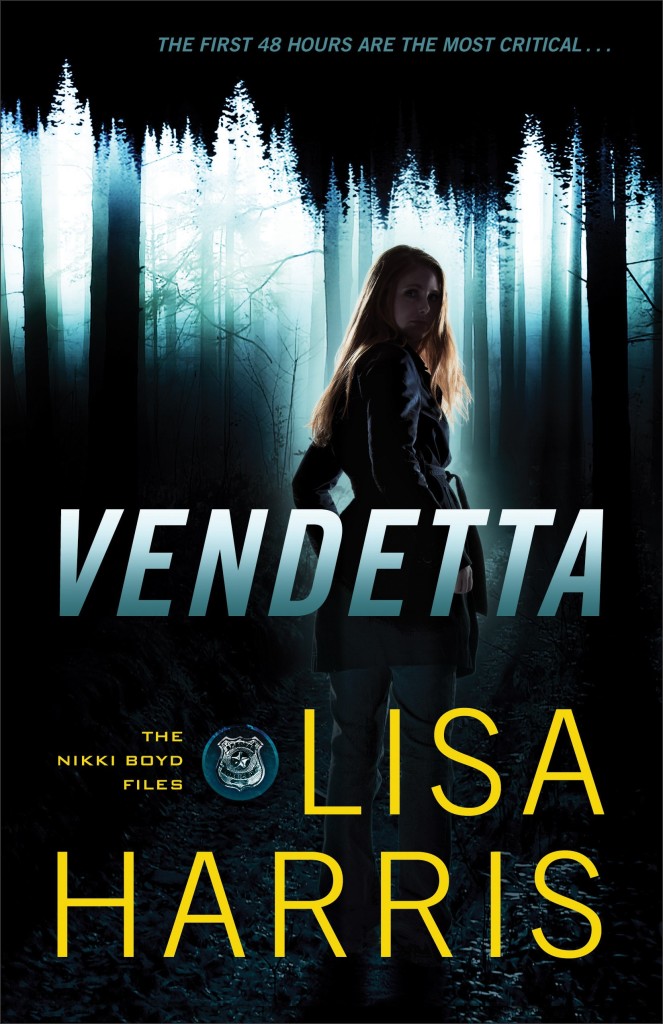 Vendetta: A Novel (The Nikki Boyd Files) by Lisa Harris
No one needs to push Nikki Boyd to excel on the Tennessee Missing Person Task Force. The case of her own missing sister, still unsolved after ten years, is the driving force in her work. When a Polaroid photo of a missing girl shows up at a crime scene, Nikki quickly recognizes similarities to the past. The closer she gets to the abductor, the more she feels that this case is getting personal, and that she is not the hunter at all–but actually the one being hunted.
With this explosive first book in the new Nikki Boyd Files, Lisa Harris takes readers on a fast-paced pursuit of justice that will have them holding their breath until the heart-stopping finish.
October, 2015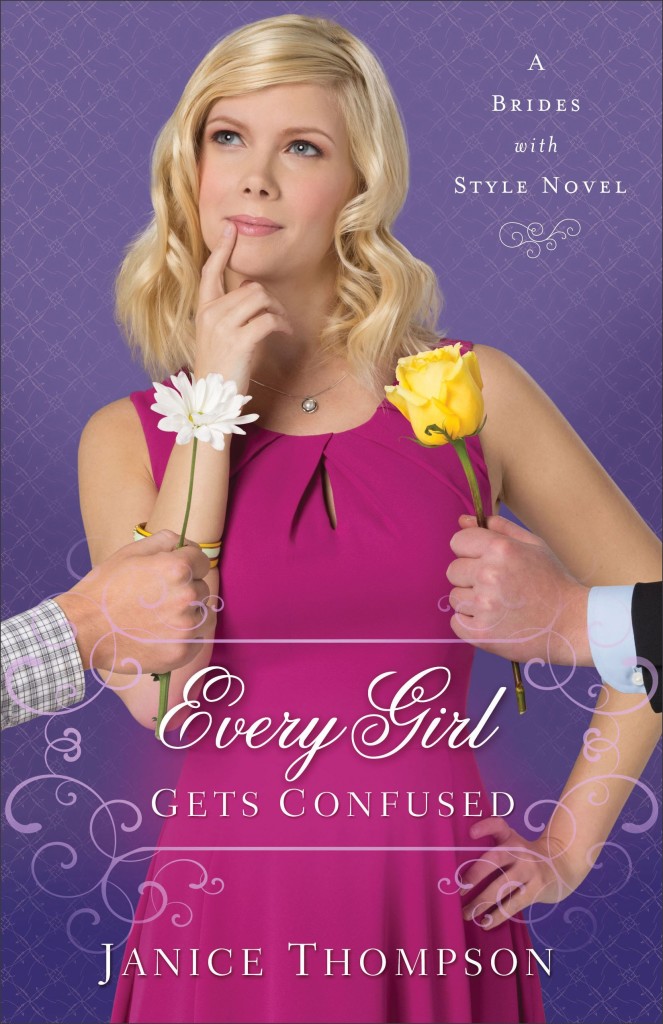 Every Girl Gets Confused: A Novel (Brides with Style) by Janice Thompson
Katie Fisher and Brady James may be a match made in heaven, but that doesn't seem to guarantee them a happily ever after accompanied by angelic choirs. In fact, the sounds being heard at the bridal shop where she works are on the contentious side lately, as a bride- and groom-to-be try to mediate the growing rivalry between their basketball-obsessed families in the middle of play-off season. On top of that, Katie's parents are nagging her to get out of Dallas and come home to tiny Fairfield where her former boyfriend Carson is waiting for her, ready to rekindle their relationship. Oy vey! What's a girl to do?
And will she ever be able to wear that gorgeous wedding dress she won?
October, 2015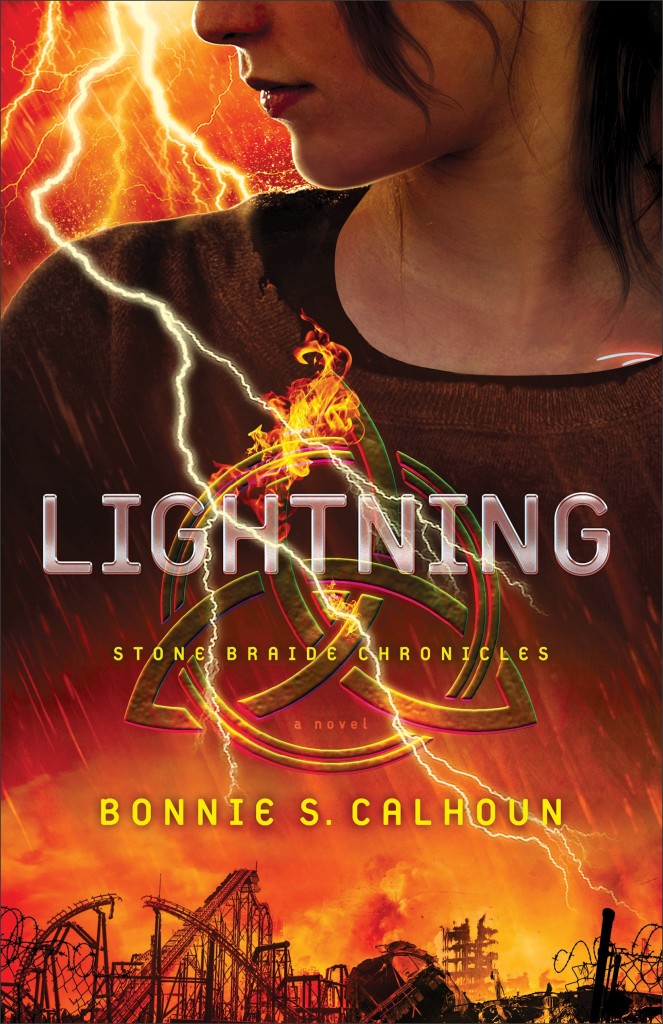 Lightning: A Novel (Stone Braide Chronicles) by Bonnie S. Calhoun
After she found her real father, life for Selah should have felt settled. But the horrors have just begun. In her broken world of toxic earth and tribal clashes, Selah must
battle the forces of nature alongside those in the Mountain who are calling for her blood.
Haunted by the pain of mounting losses, she forges on, seeking her lost family and
uncovering new mysteries. But the ultimate betrayal of her own body may soon make her quest impossible as it becomes apparent that what has made her new could also drive her to a life of madness.
October, 2015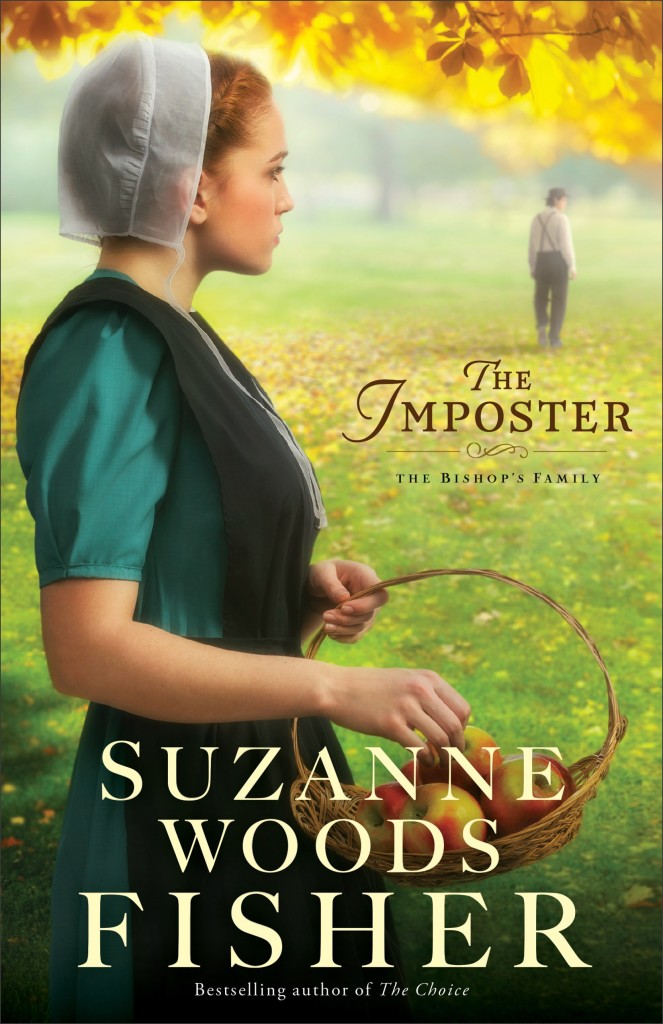 The Imposter: A Novel (The Bishop's Family) by Suzanne Woods Fisher
Katrina Stoltzfus thought she had life and love all figured out: she was going to marry John and live happily ever after. Those plans started to crumble when her father moved the family to Stoney Ridge, then completely collapsed when John decided to marry someone else. Katrina is devastated. How could she have felt so loved, yet been so deceived?
As she struggles to face a future without him, a widow asks for her help to start a new business and Katrina quickly agrees. She needs time to heal her broken heart, to untangle her messy life, to find a purpose. What she doesn't need is attention from Andy Miller, a farm hand who arrives at the widow's farm just when help is most needed–and who always seems to say the right thing, and be in the right place, at the right time. Is Andy
for real, or too good to be true? Deceived once before, Katrina is determined to keep her feelings in check.
When a cascade of events is set in motion by some surprising information, the little Amish church is turned upside down. Soon, everyone has a stake in the outcome, and the community struggles to find the best response to an imposter in their midst. Can they forgive even the most deceitful deeds?
October, 2015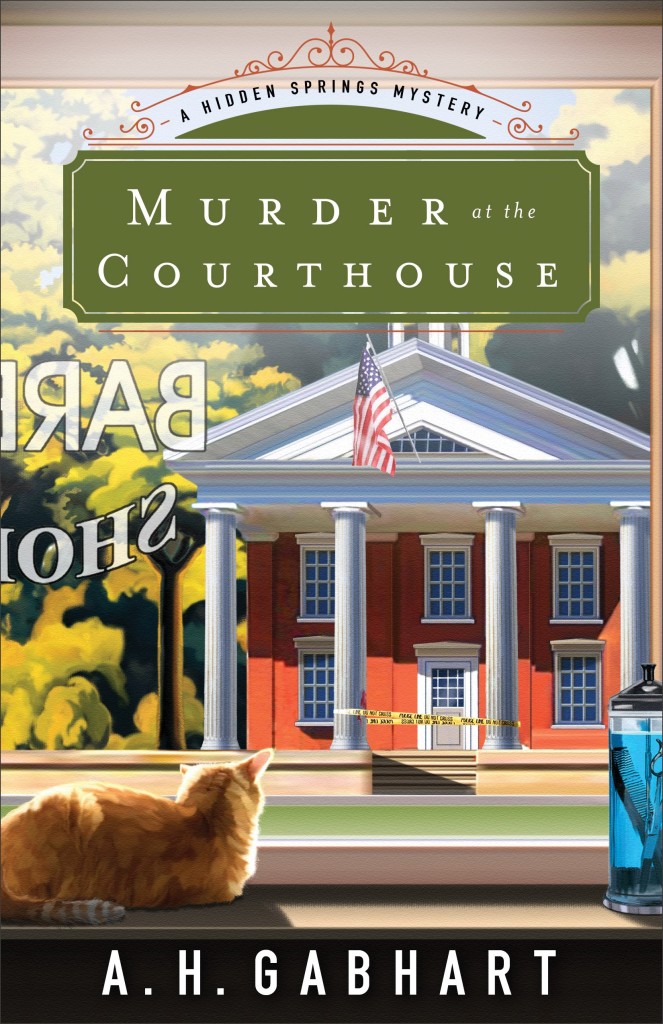 Murder at the Courthouse: A Hidden Springs Mystery (The Hidden Springs Mysteries) by A.H. Gabhart
After a few years as a police officer in Chicago, Michael Keane has no trouble relaxing into the far less stressful job of deputy sheriff in his small hometown. After all, nothing ever happens in Hidden Springs, Kentucky. Nothing, that is, until a dead body is discovered on the courthouse steps. Everyone in town is a little uneasy. Still, no one is terribly worried–after all the man was a stranger–until one of their own is murdered right on Main Street.
As Michael works to solve the case it seems that every nosy resident in town has a theory. When the sheriff insists Michael check out one of these harebrained theories, his surprising discovery sends him on a bewildering search for a mysterious killer that has him questioning everything he has ever believed about life in Hidden Springs.
October, 2015