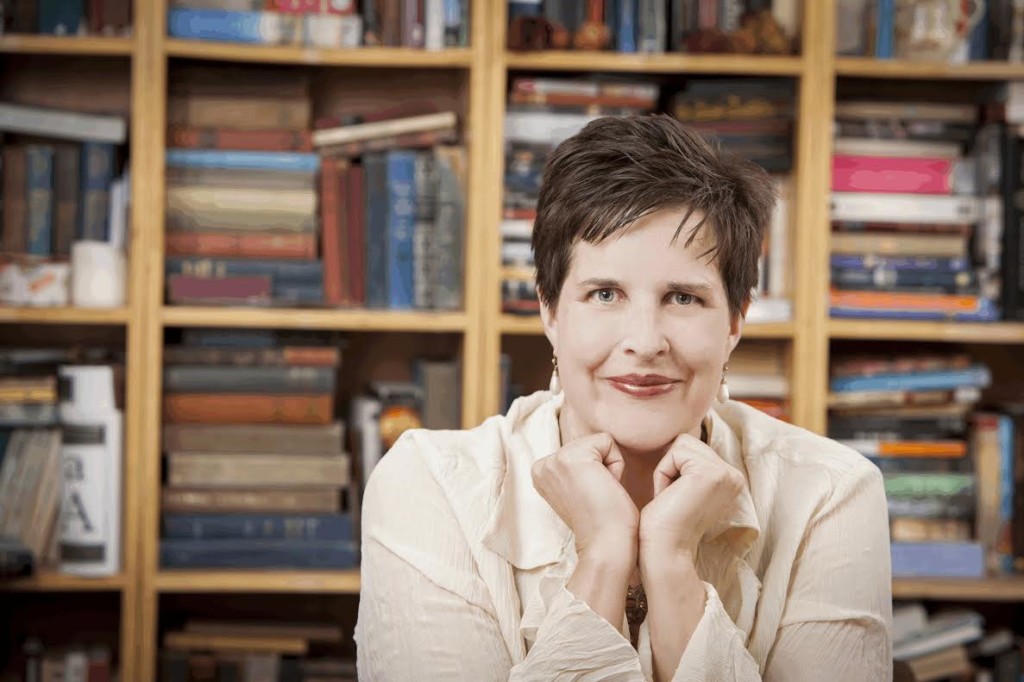 Discover more about
Jessica Dotta
and her historical trilogy
Price of Privilege
Tyndale House
********
What appeals to you most about writing fiction?
I love story. Deeply. Truly.
There are some truths that are difficult to see unless they're birthed in story. Story allows us to wrestle out our fears, our indignations, our hopes, and to face faults that otherwise would devastate us. It gives us another lens in which to filter life, allowing false perceptions to break.
I've heard some people say they avoid story because they'll end up neglecting their housework. I'm the opposite—I actively seek such stories. For when I find one that powerful, I often find the very tension between two alternatives about life that I'm trying to learn.
I've found that the act of writing fiction takes one deeper than reading it. As I write, I have to keep unearthing more and more to get to the heart of what I really believe.
Why Christian fiction?
I don't know if this is going to sound cliché, but I haven't got a choice. I cannot escape my worldview, and since I tend to view everything through the lens of what on earth is God doing in this situation that question begs to be answered in my writing as well.
My goal is to write well, and writers are encouraged to expose all that is on their heart and mind, to be willing to walk down the street without clothing on, as the advise goes. And I believe there is so much more at work during crisis than we can see, because there is a spiritual realm that is enacting its own struggle. And the truths of such moments are often tied up in that invisible realm. Questions like why does God allow suffering, or why should it matter if we give up or not—are begging to be explored.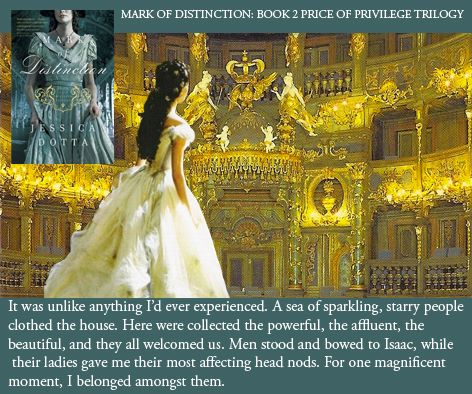 Name five things you can't live without
Time with my daughter. It's my absolute favorite way to spend a day.
Introverted Time – when depleted I require alone time to replenish.
Ellie & Lucy – One is the most stubborn dachshund you've ever met and the other is all cuddles'; they're so welcome in my life.
Coffee, if there ever comes a day when it's not available, I'm going to have a massive headache followed by general empty feeling that something is missing from my life.
A big kitchen – something I am currently missing from my life. Most of my awesome cooking stuff is packed away in a closet.
Favourite book ~ Favourite movie ~ Favourite TV show
Jane Eyre! I really believe it's the best novel written.
Life is Beautiful is an extraordinary movie and worth watching.
My favorite television show switches between Downton Abbey and the new Doctor Who.
Where is the most interesting place you have been?
I love New York City. It practically hums with life and is a cacophony of harsh noises competing with an ever-moving sea of people. It's very thrilling to stand in Manhattan and realize that you're part of this, too. It's the opposite of looking at the stars and feeling awestruck by our insignificant. Both are fabulous experiences.
What did you want to be when you grew up?
From the time I could read, I knew I wanted to be a writer.
The Price of Privilege

Having finally discovered the truth of her birthright, Julia Elliston is determined to outwit Chance Macy at his own game. Holding a secret he'd kill to keep, however, is proving more difficult than she imagined.

Just when Julia thinks she's managed to untangle herself from Macy's clutches, he changes tactics with a risky ploy. As the scandal of the century breaks loose, drawing rooms all over London whisper what so far newspapers have not dared to print: Macy's lost bride is none other than Lord Pierson's daughter—and one of the most controversial cases of marital law ever seen comes before Victorian courts.

Though Julia knows Macy's version of events is another masterful manipulation, public opinion is swaying in his favor. Caught in a web of deceit and lies, armed only with a fledgling faith, Julia must face her fiercest trial yet.
Which character did you connect to the most?
I can honestly say I connected to all my characters. I wrote them as human as I could—full of flaws, inconsistencies and idiosyncrasies.  As the author, I know more of the story than could be seen through Julia's eyes and I fully enjoyed creating them.
Which character was the most difficult to write?
Edward is the most difficult, as I keep trying to direct him and make him likable. Quite frankly, it's Edward's nature not to care one whit whether people like him or not. I finally had to just let him stomp through the pages of the novel at will. Nothing else was working.
Describe each of Julia, Edward, Isaac and Macy in 3 adjectives:
Julia: Tenacious, Obstinate, Passive
Macy: Alluring, Sardonic, Machiavellian
Edward: Inflexible, Straightforward, Guileless
Isaac: Compassionate, Polished, Suavity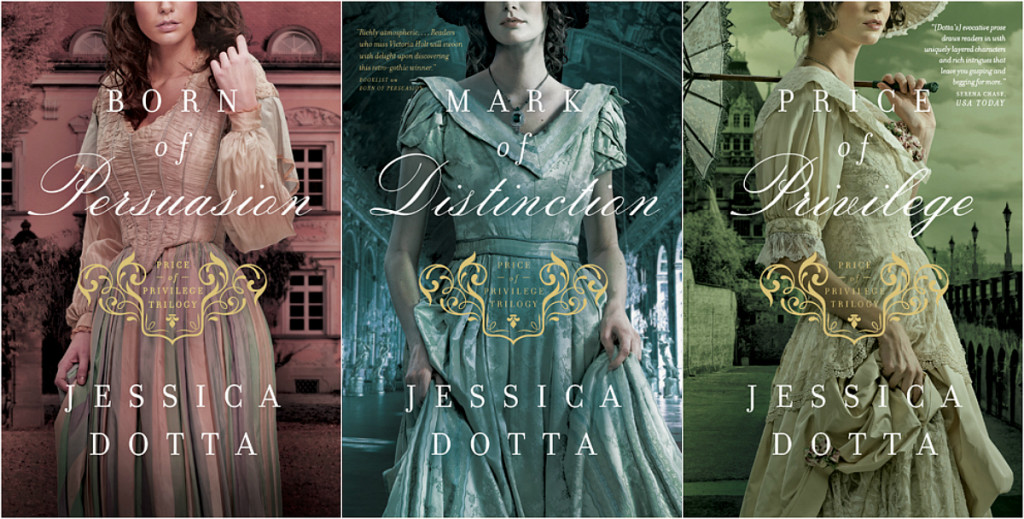 What was your favourite scene to write in trilogy or share your favourite paragraph:
From Mark of Distinction:
         I clutched Isaac's sleeve and looked up at him, stunned. It was unlike anything I'd ever experienced. A sea of sparkling, starry people clothed the house. Expensive French perfumes mixed with scents of talc powder and the hypnotic fragrance of flowers. Here were collected the powerful, the affluent, the beautiful, and they all welcomed us. Men stood and bowed to Isaac, while their ladies gave me their most affecting head nods. For one magnificent moment, I belonged amongst them.
            Joy shone in Isaac's eyes as he watched me. This was his world. His arena. He looked as eager to introduce me to it as a child on Christmas morn. Keeping my hand in his, he slowly led me to my chair, then pressed my hand to his lips—giving London the show of affection they desired. Programs rustled as partners nudged one another, urging them to watch Lord Dalry's wooing of the Emerald Heiress.
What's next in your writing pipeline?
I am in the process of submitting two different book proposals through my agent. They are night and day different, and I'm curious to see which one is next.
Thank you, Jessica!
Relz Reviewz Extras
Review of Born of Persuasion
Jessica's Author Alert
Visit Jessica's website and blog
Buy from Amazon: Price of Privilege or Koorong