Bringing you some more cover love – this time from Thomas Nelson!
Check out their mid 2013 releases ready for the North American summer and my Australian winter.
Almost every genre is represented with this group of books ~ suspense, contemporary romance, historical, supernatural, science fiction, young adult, and more.
I'm loving the variety of covers and seeing ones like Anomaly and Dark Halo that are eye catching and startlingly different to the usual CBD art. Suffice to say I'm pretty impressed with most of these ones. 
I can't wait to read Robert's, Jim's and I always enjoy Colleen and Denise's.  Billy's and Krista's sound intriguing and I love a good WWII novel so Liz's has caught my eye….I could go on!
I'd love to know what you think, my dear book loving friends!
And while you're commenting, do you have a favourite genre to read or are you like me and read multiple genres?
I'll have more posts like this coming soon and  be sure to check out my recent preview posts here ~ enjoy!
~~~~~~~~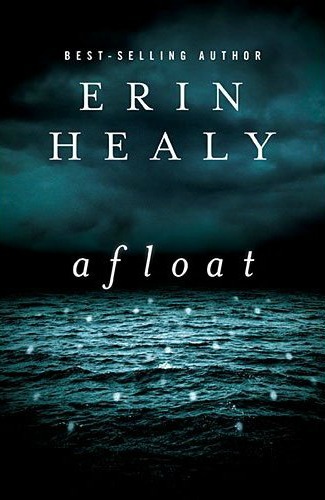 Afloat by Erin Healy
Dark waters are rising.
There's sabotage lurking in the waters of Eagle's Talon, an elite floating community designed by gifted architect Vance Nolan. There's also something else in the water—a mysterious presence friendly to some and hostile to others. And when disaster strikes, not even the saboteur expects it to be the first in a series of crushing blows.
Stranded by a flood and surrounded by unnatural darkness, a limping band of residents, builders, and investors set their sights on escape. Single mom Danielle Clement will do whatever it takes to save her young son Simeon, but she doesn't know who to follow: her charismatic lover and aspiring politician Tony Dean, who dotes on her and her boy, or the selfless Vance, who promises protection for everyone who stays with him—based on a vision and a faith she doesn't share.
In this watery world where everyone's secrets will eventually come to light, survival might have more to do with uncovering the truth than with getting out alive.
May, 2013
The Judgment Stone by Robert Liparulo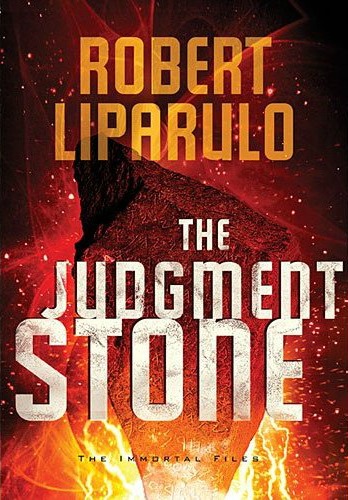 The Clan is on a mission to defy God by destroying those with the strongest faith.
When a group of ruthless immortals—known as The Clan—attack St. Catherine's monastery at the base of Mt. Sinai, they steal one of the world's holiest artifacts: a piece of stone from the Ten Commandments. Those who touch the Stone can see into the spiritual world: angels, demons, and the blue threads of light ascending to Heaven that signal the presence of believers who are connected to God.
Only Jagger—a spiritually wounded husband, father, and former Army Ranger—and Owen—an immortal himself—have any hope of stopping the Clan's horrific plans.
But another group of immortals, who believe that Jagger's wife holds the secret to salvation, is after her. Torn between stopping the Clan and protecting his family, there are no easy answers for Jagger. Laying aside his faith in high-tech gadgetry and in his own strength and abilities and embracing true faith isn't easy for someone who has resisted for 3,000 years. But it may be the only key to his salvation.
May, 2013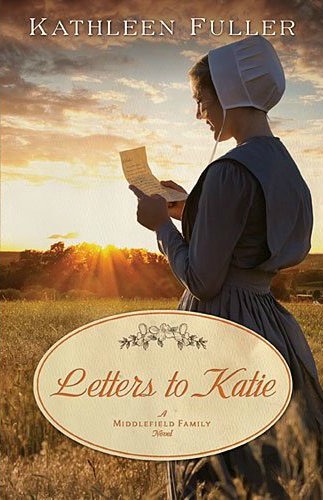 Letters to Katie by Kathleen Fuller
Everything changed between them the first time he called her Katie.
Katherine Yoder has loved Johnny Mullet since they were children, but he never actively returned her affections. Like so many things in their world, he assumes Katherine will always be there. Once his horse farm is a success, then he will court her in earnest.
For several weeks, Katherine has been plagued by severe headaches and dizziness. While resting at home, Johnny unexpectedly visits, but when dizziness strikes, she loses consciousness. She awakens hours later in a hospital bed, unable to remember how she got there.
Seeing Katherine injured and vulnerable stirs something in Johnny, and his guilt compels him to spend time with her while she heals. Soon his heart begins to stir with questions: Does she even remember why he'd come to her house that day?
As Katherine struggles to recall recent memories of Johnny, a surprise visitor arrives in her already unsteady world—a man named Isaac who claims they had been writing letters to each other, even considering marriage, before her illness.
With two men vying for her attention and her memory still elusive, Katherine has never felt so divided. The answer may lie behind a door she never considered opening.
May, 2013
They said she wasn't human. They were wrong.
A seemingly endless war against the insurgent Crowhoppers keeps the people of Moontown fighting when they'd rather be mining valuable Helium-3. Crater Trueblood's valiant efforts against the genetically-manipulated beings weighs heavily on his mind. What is he really fighting for?
In the midst of a deadly battle, Crater captures an enemy Crowhopper. But this one he refuses to kill. "It" is genetically more human than not and its gender seems to be female. She calls herself Crescent.
Crater takes her to Moontown as a prisoner of war, but treats her kindly. However, at the hands of Moontown residents Crescent experiences prejudice and even cruelty.
Soon Crescent is imprisoned for a murder she didn't commit. Crater comes to her aid, and the two become fugitives, escaping into the vast expanse of hostile terrain called "the big suck." For Crater, it turns out the cause most worth fighting for may be right by his side.
June, 2013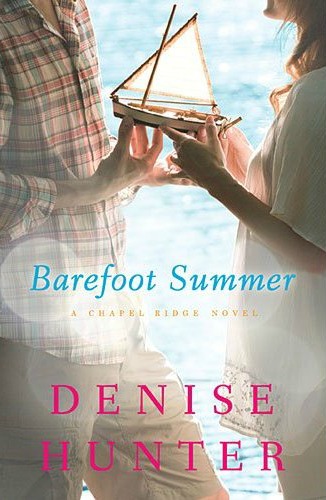 Barefoot Summer by Denise Hunter
Madison's heart closed the day her twin brother died.
Since losing her twin, Michael, in a drowning incident, Madison has rejected the faith he lived by. Instead, she's devoted her life to fulfilling Michael's dream—winning the River Sail Regatta in their small Indiana town, Chapel Springs.
As she trains for the regatta, Beckett O'Reilly is teaching Madison to swim. But he's keeping a painful secret from her—and as they grow closer, that secret threatens to upend their lives . . . and the lives of both their families.
June, 2013
When Mockingbirds Sing by Billy Coffey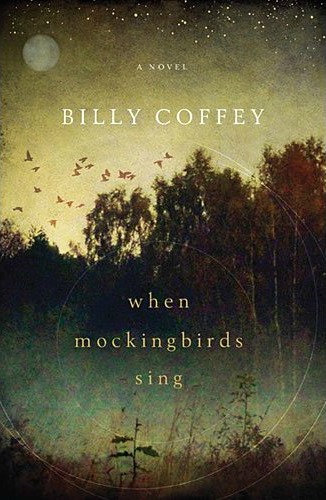 What marks the boundary between a miracle of God and the imagination of a child?
Nine-year-old Leah's invisible friend seems harmless enough until he aids her in upsetting the tranquility of her new town, a place where her parents desperately hoped she'd finally be able to make friends and fit in. Hidden within a picture she paints for a failed toymaker are numbers that win the toymaker millions. Suddenly, townspeople are divided between those who see Leah as a prophet and those who are afraid of the danger she represents. Caught in the middle is Leah's agnostic father, who clashes with a powerful town pastor over Leah's prophecies and what to do about them.
When the imaginary friend's predictions take an ominous turn and Leah announces that a grave danger looms, doubts arise over the truthfulness of her claims. As a violent storm emerges on the day of the annual carnival, Leah's family and the town of Mattingly must make a final choice to cling to all they know or embrace the things she believes in that cannot be seen.
June, 2013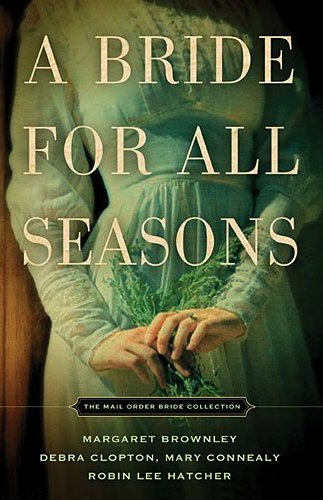 A Bride for All Seasons by Margaret Brownley, Robin Lee Hatcher, Mary Connealy & Debra Clopton
1800s mail-order bride catalogs facilitated many happy marriages. Here are the stories of four couples who owe their wedded bliss to creative editing by The Hitching Post publisher.
"And Then Came Spring"—Margaret Brownley
Sheriff Tom Garrett wants vengeance on his brother's murderers, but he must think of his orphaned nephew. Then Mary-Jo shows up, swearing she married Tom's brother by proxy and he'd neglected to mention a son.
"An Ever-After Summer"—Debra Clopton
Widower Matt McConnell wrote his ad with no room for misunderstanding—Bible believers need not apply. But Bible-thumping Ellie shows up on his doorstep. Matt's so desperate for her help that he accepts.
"Autumn's Angel"—Robin Lee Hatcher
Luvena Abbott is a singing sensation in New York. But as guardian to her brother's children, she has few options to provide a home. Clay Birch won an abandoned theater in a poker game. The Hitching Post editor thinks they'll make a perfect match.
"Winter Wedding Bells"—Mary Connealy
David Laramie is looking for a woman to care for his children. In exchange he'll make her financially comfortable for life. But no woman wants to marry a dying man. Then Megan responds to his ad. It seems his "edited" letter contained no mention of him dying.
June, 2013
Rosemary Cottage by Colleen Coble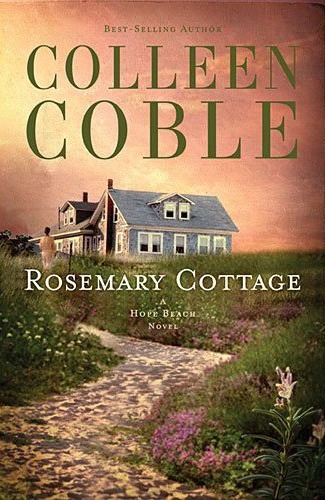 The cottage by the sea offers Amy a refuge to mourn her brother's death and perhaps even discover a new love. But what if Ben's death was no accident?
Rosemary Cottage on the Outer Banks of North Carolina has been in Amy Lang's family for generations and offers her a haven within its peaceful walls. There she hopes to discover what really happened to her brother, Ben, even as she tries to come to grips with his death in the ocean months before.
She hopes the Coast Guard team will help her find closure, but they are quick to dismiss her concerns of foul play. Everyone in Hope Beach regards the suspicious e-mail she received as a vicious prank. When it seems discovering what happened to Ben will take longer than she expected, Amy moves her midwifery practice to Hope Beach.
Coast Guard officer Curtis Ireland may hold the key to many of her questions, but he also hides a secret that will change her world forever. And her own secrets could tear apart the fragile love developing between them. Will Amy have the courage to put down her mask and let Curtis love her for who she is? And can they both weather the danger that threatens to destroy the most precious thing in their lives?
July, 2013
Thalli has fifteen minutes and twenty-three seconds left to live. The toxic gas that will complete her annihilation is invading her bloodstream. But she is not afraid.
Thalli is different than others in The State. She feels things. She asks questions. And in the State, this is not tolerated. The Ten scientists who survived the nuclear war that destroyed the world above believe that emotion was at the core of what went wrong—and they have genetically removed it from the citizens they have since created. Thalli has kept her malformation secret from those who have monitored her for most of her life, but when she receives an ancient piece of music to record as her community's assigned musician, she can no longer keep her emotions secreted away.
Seen as a threat to the harmony of her Pod, Thalli is taken to the Scientists for immediate annihilation. But before that can happen, Berk—her former Pod mate who is being groomed as a Scientist—steps in and persuades the Scientists to keep Thalli alive as a test subject.
The more time she spends in the Scientist's Pod, the clearer it becomes that things are not as simple as she was programmed to believe. She hears stories of a Designer—stories that fill her mind with more questions: Who can she trust? What is this emotion called love? And what if she isn't just an anomaly, but part of a greater design?
July, 2013
The Living Room by Robert Whitlow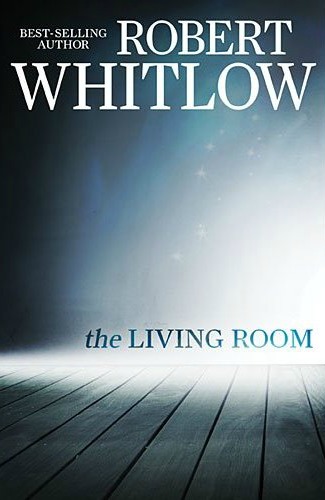 What would you do if the dream you had last night came true today?
Legal secretary Amy Clarke is a budding romance novelist with an active imagination. However, unlike other writers, the inspiration for her books doesn't come when she's awake; it happens while she sleeps. Amy knows that the interpretation of dreams plays a significant role in the Bible. Could God be trying to tell her something?
Amy's mother made her promise never to talk about her dreams back when she was a young girl. Now that she's a wife and mother of two teens, the images are more disturbing. And instead of receiving them in dreams, the visions come when she's wide awake. Staying quiet is no longer an option.
As her involvement in a high-stakes case at work exposes Amy to threats from unexpected places, her fourteen-year-old daughter, Megan, gets tangled up in rumors. Then Megan seeks solace in what only seems like a safe place.
Dreams, writing, and visions converge in unfolding events that threaten her career, but more importantly, the safety of her family. Faith and courage are the tools Amy must use to triumph in the end.
July, 2013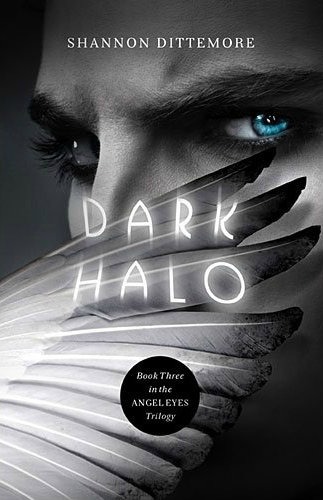 Dark Halo by Shannon Dittemore
One halo brought sight to Brielle. Another offers sweet relief from what she sees.
Brielle can't help but see the Celestial realm. Even without the halo, it's everywhere she looks. And with the heavens above Stratus ravaged by war, Brielle wishes for another gift, any gift. Because Jake is gone. The only boy she's ever loved has been taken by the demon, Damien—and she knows if she ever wants to see him again, she must fight.
But fighting is so hard when everything you see makes you afraid.
When she receives instructions from the Throne Room leading her to Jake, she unknowingly walks into a diabolical and heartbreaking trap. Then the Prince of Darkness himself offers Brielle a halo of his own making. With the dark halo, she won't have to see the fear and brokenness that surround her. She'll be free of that unbearable burden. And it comes with a promise: the guarantee of a life with Jake.
When confusing details about Jake's past emerge, and the battle above reaches a fever pitch, Brielle is forced to make a choice. Will she choose the dark halo and the ignorance that comes with it, or will she choose to live with her eyes wide open and trust the Creator's design—even if it means a future without Jake?
August, 2013
Memory's Door by James L. Rubart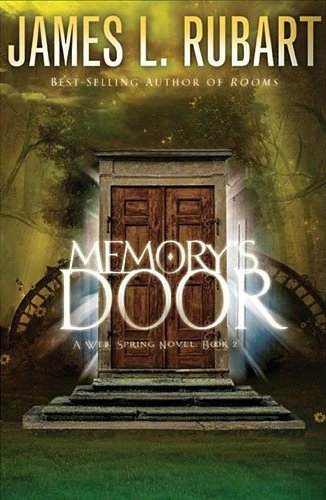 With a victory against the Evil One under their belts, the four of the Prophecy have managed to bring even greater adversity their way.
In Soul's Gate, Reece, Dana, Brandon, and Marcus—the four of the Prophecy—were set free from some of their deepest wounds.
Now the four must stand against the Enemy's continues assaults—and try to determine how to prevail against the dark manifestation of The Wolf mentioned in the Prophecy.
But the Enemy isn't going to make that easy. Circumstances in each of their personal lives affect their unity and commitment to the group. Three enigmatic men appear and none of the four can get a true sense of whether these men are intimate allies . . . or diabolical enemies. And if that's not enough, the Enemy has begun torturing them with visions of what their lives would be like if they could reverse their greatest regrets—if they'd made the right choices.
These four have seen amazing things in the spiritual realm. But faith can become even more difficult when it's influenced by sight.
August, 2013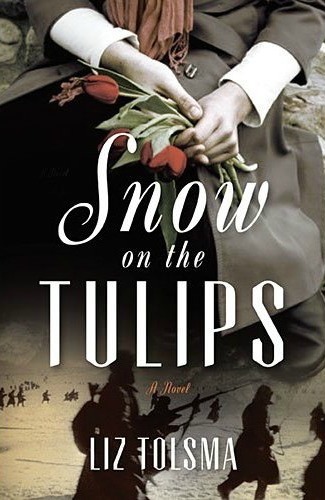 Snow on the Tulips by Liz Tolsma
In a time of unprecedented darkness and fear, Cornelia must decide if saving a stranger's life is worth risking her own.
In the twilight of the Nazi occupation of The Netherlands, the Germans have taken everything Cornelia had to give, even what was most precious to her. Now Gerrit Laninga—a man who puts God and country above all else—arrives at her house, needing help. She is terrified for herself and terrified for her family, but most of all, terrified of the pain she might feel again if she allows herself to love Gerrit. Her hope is to be free from her paralyzing fear.
Gerrit is a known and hunted Dutch Resistance member. When he comes to Cornelia's home for shelter, he's drawn to her strength and kindness. When he asks her to contact the local Resistance on his behalf, she refuses. Gerrit is determined to find a way to continue his underground work without putting Cornelia or her family in harm's way.
When things start to unravel and Gerrit's life depends on her actions, she must summon her courage and learn to depend on the perfect love that drives out all fear. But will her new love be snatched away before it has a chance to bloom?
August, 2013