Loving this lineup coming from Tyndale House in early 2018, plus a bonus, non-fiction release in September from Beth Moore to complement her 2017 fiction release, The Undoing of Saint Silvanus.
Each appeal in different ways, but particularly Chris Fabry's and Carla Laureano's, both covers and stories. Carla's has been a long time coming, so very keen to read another contemporary novel from her. I adore the green eyes and freckles on Cathy Gohlke's model and I'm sure the story will be nothing short of brilliant. Francine's sounds wonderfully intriguing and the cover is quite unique, which I love. 
Short and sweet from me today. Over to you, friends!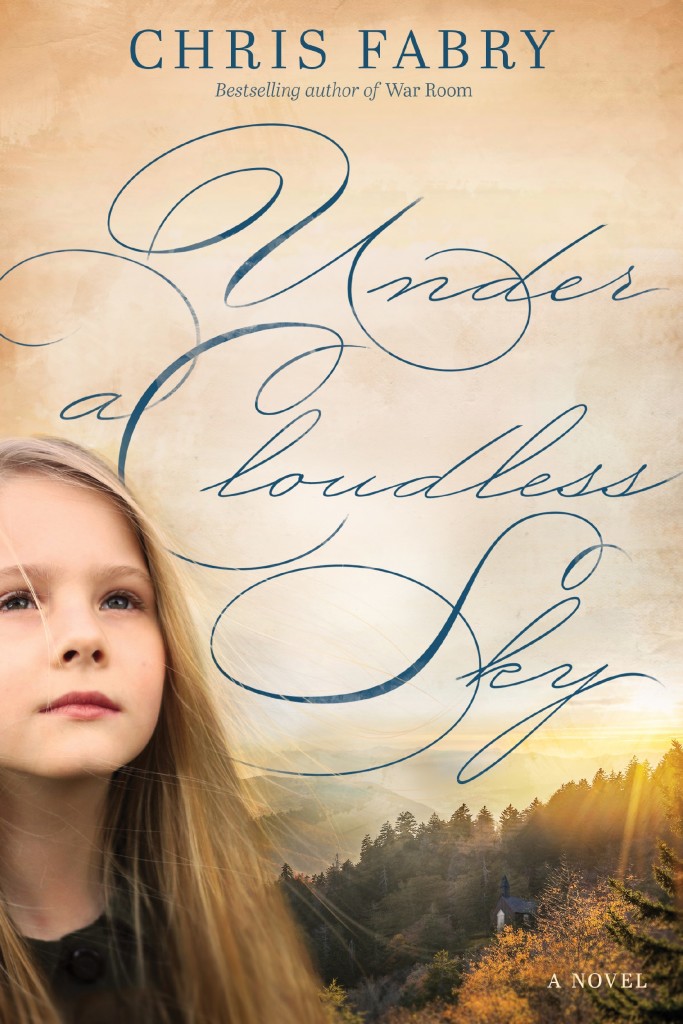 Under a Cloudless Sky by Chris Fabry
A charming and engrossing novel for fans of Southern fiction and the recent hit memoir Hillbilly Elegy about a lush and storied coal-mining town—and the good people who live there—in danger of being destroyed for the sake of profit. Will the truth about the town's past be its final undoing or its saving grace?
1933. In the mining town of Beulah Mountain, West Virginia, two young girls form an unbreakable bond against the lush Appalachian landscape, coal dust and old hymns filling their lungs and hearts. Despite the polarizing forces of their fathers—one a mine owner, one a disgruntled miner —Ruby and Bean thrive under the tender care of Bean's mama, blissfully unaware of the rising conflict in town and the coming tragedy that will tear them apart forever.
2004. Hollis Beasley is taking his last stand. Neighbors up and down the hollow have sold their land to Coleman Coal and Energy, but Hollis is determined to hold on to his family legacy on Beulah Mountain. Standing in his way is Buddy Coleman, an upstart mining executive who hopes to revitalize the dying town by increasing coal production and opening the Company Store Museum. He'll pay homage to the past—even the massacre of 1933—while positioning the company for growth at all costs.
What surprises them all is how their stories will intersect with a feisty octogenarian living hundreds of miles away. When Ruby Handley Freeman's grown children threaten her independence, she takes a stand of her own and disappears, propelling her on a journey to face a decades-old secret that will change everything for her and those she meets.
January 2018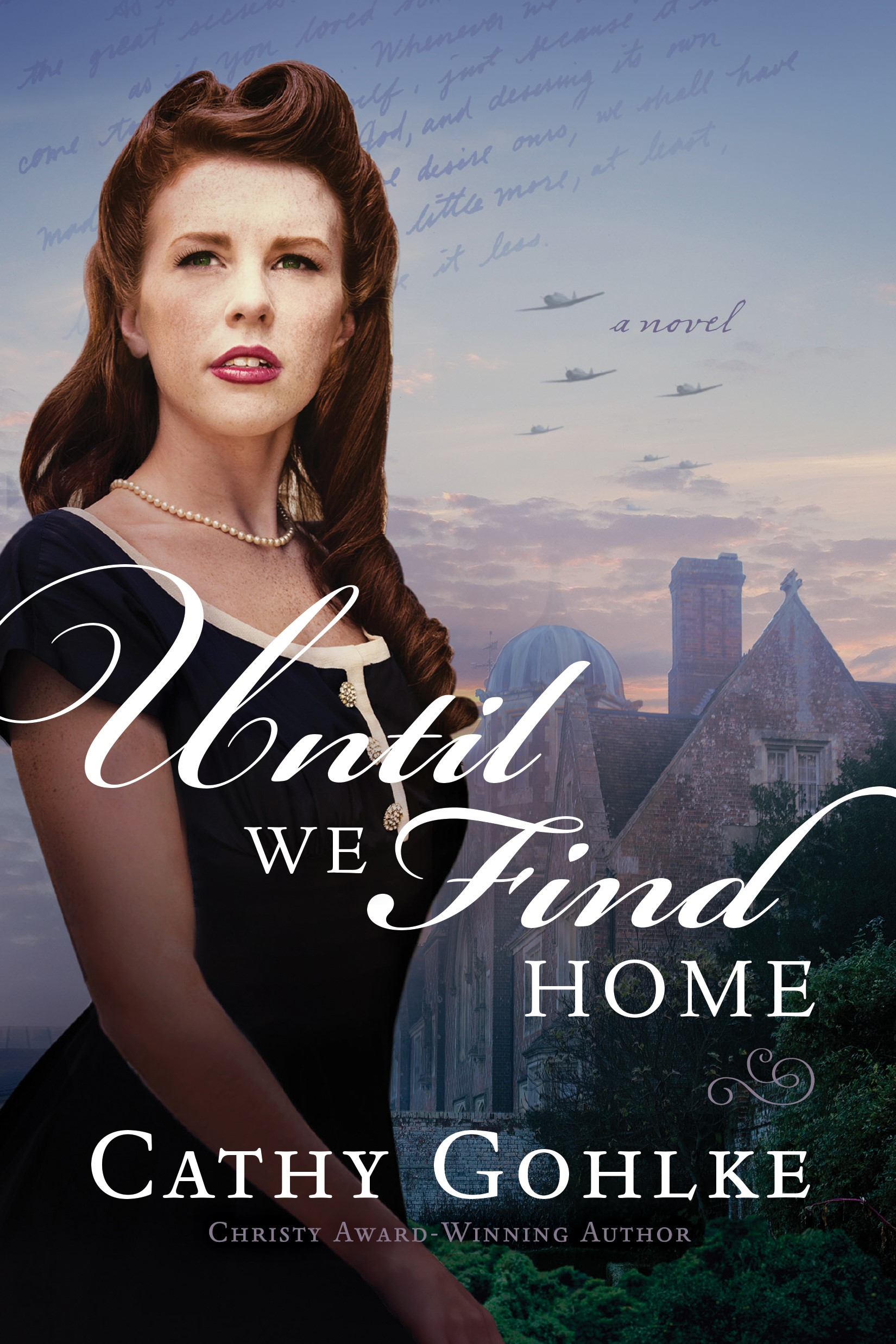 Until We Find Home by Cathy Gohlke
For American Claire Stewart, joining the French Resistance sounded as romantic as the storylines she hopes will one day grace the novels she wants to write. But when she finds herself stranded on English shores, with five French Jewish children she smuggled across the channel before Nazis stormed Paris, reality feels more akin to fear.
With nowhere to go, Claire throws herself on the mercy of an estranged aunt, begging Lady Miranda Langford to take the children into her magnificent estate. Heavily weighted with grief of her own, Miranda reluctantly agrees . . . if Claire will stay to help. Though desperate to return to France and the man she loves, Claire has few options. But her tumultuous upbringing—spent in the refuge of novels with fictional friends—has ill-prepared her for the daily dramas of raising children, or for the way David Campbell, a fellow American boarder, challenges her notions of love. Nor could she foresee how the tentacles of war will invade their quiet haven, threatening all who have come to call Bluebell Wood home and risking the only family she's ever known.
Set in England's lush and storied Lake District in the early days of World War II, and featuring cameos from beloved literary icons Beatrix Potter and C. S. Lewis, Until We Find Home is an unforgettable portrait of life on the British home front, challenging us to remember that bravery and family come in many forms.
January 2018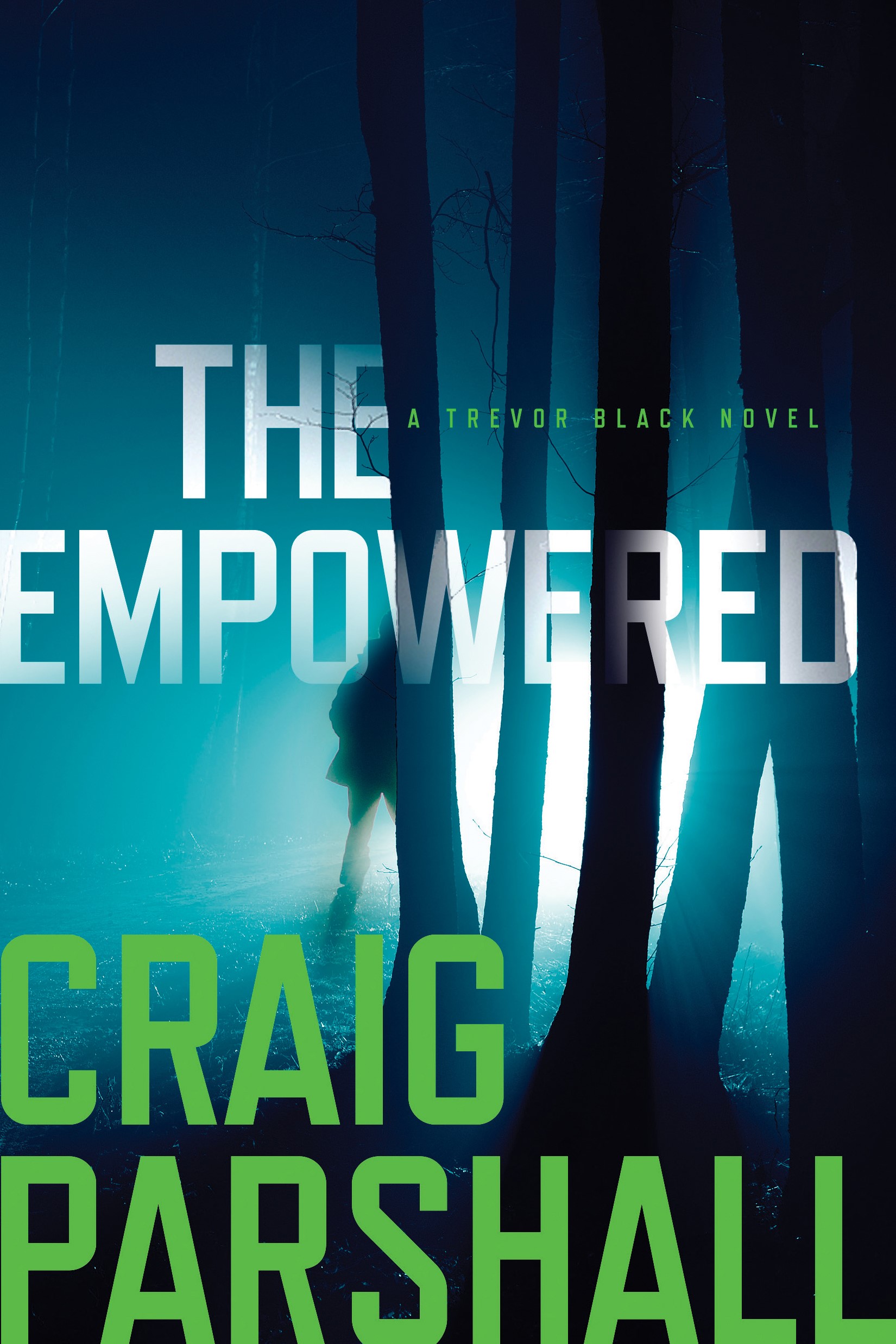 The Empowered by Craig Parshall
Just when a mysterious death in Washington, DC, appears to have voodoo connections rooted in New Orleans, Trevor Black also receives an invitation to speak at the national ABA convention in the city.
He knows he'll be in enemy territory, both as a disbarred attorney and as a follower of Jesus, but he determines to travel there and confront the supernatural element. Right after a grisly murder in his hotel room puts him on the suspect list, his daughter disappears, leaving a note that suggests a connection to the local cult religion. Now Trevor must not only crack the case but try to protect Heather from forces of darkness clutching at her soul as well. And just as he discovers that his ability to sniff out the supernatural has its limitations, Trevor learns that this web of evil extends far beyond isolated murders, enslaving scores of innocent children, with its head perhaps linked to the highest seats of power.
January 2018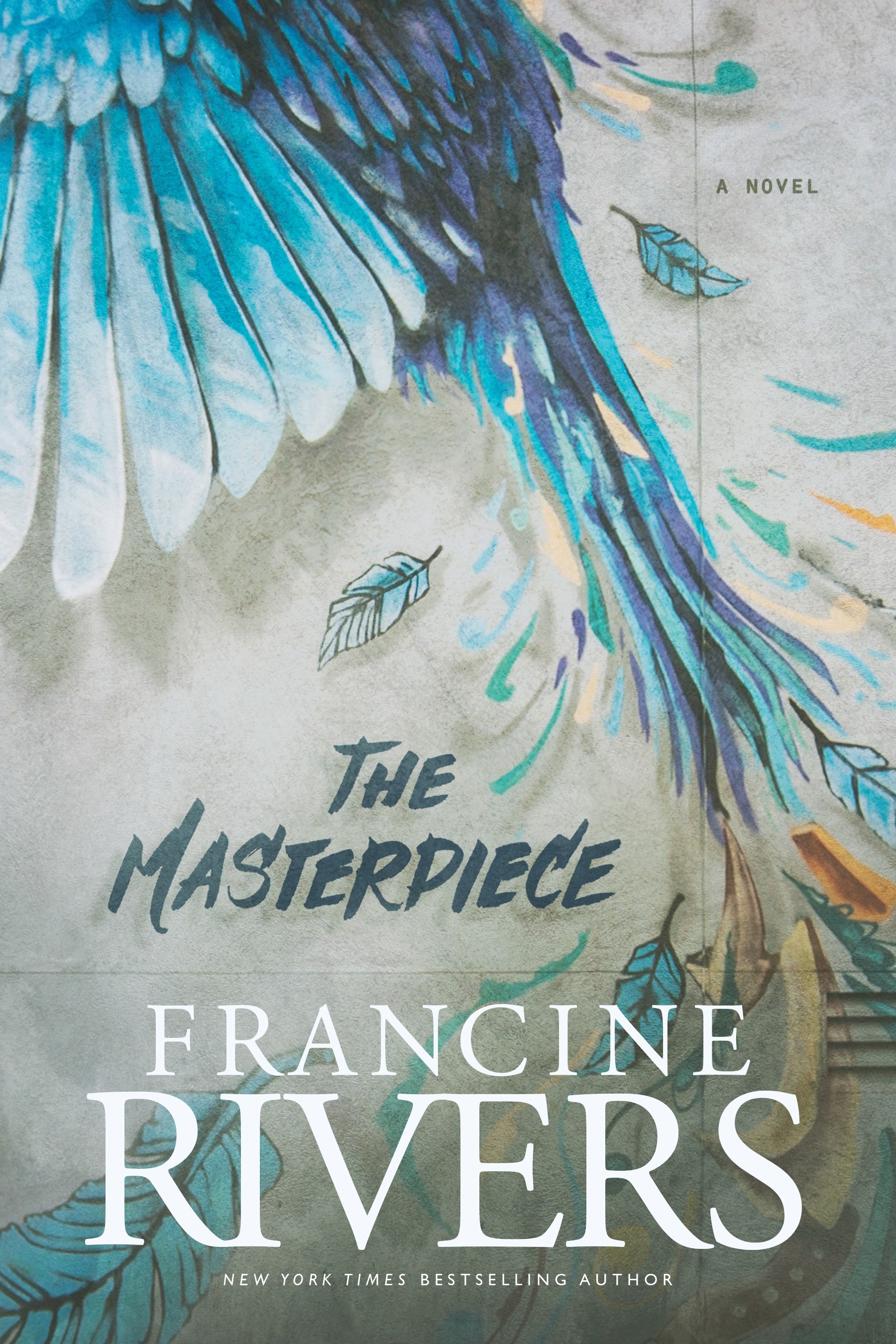 The Masterpiece by Francine Rivers
New York Times bestselling author Francine Rivers returns to her romance roots with this unexpected and redemptive love story, a probing tale that reminds us that mercy can shape even the most broken among us into an imperfect yet stunning masterpiece.
A successful LA artist, Roman Velasco appears to have everything he could possibly want—money, women, fame. Only Grace Moore, his reluctant, newly hired personal assistant, knows how little he truly has. The demons of Roman's past seem to echo through the halls of his empty mansion and out across his breathtaking Topanga Canyon view. But Grace doesn't know how her boss secretly wrestles with those demons: by tagging buildings as the Bird, a notorious but unidentified graffiti artist—an alter ego that could destroy his career and land him in prison.
Like Roman, Grace is wrestling with ghosts and secrets of her own. After a disastrous marriage threw her life completely off course, she vowed never to let love steal her dreams again. But as she gets to know the enigmatic man behind the reputation, it's as if the jagged pieces of both of their pasts slowly begin to fit together . . . until something so unexpected happens that it changes the course of their relationship—and both their lives—forever.
February 2018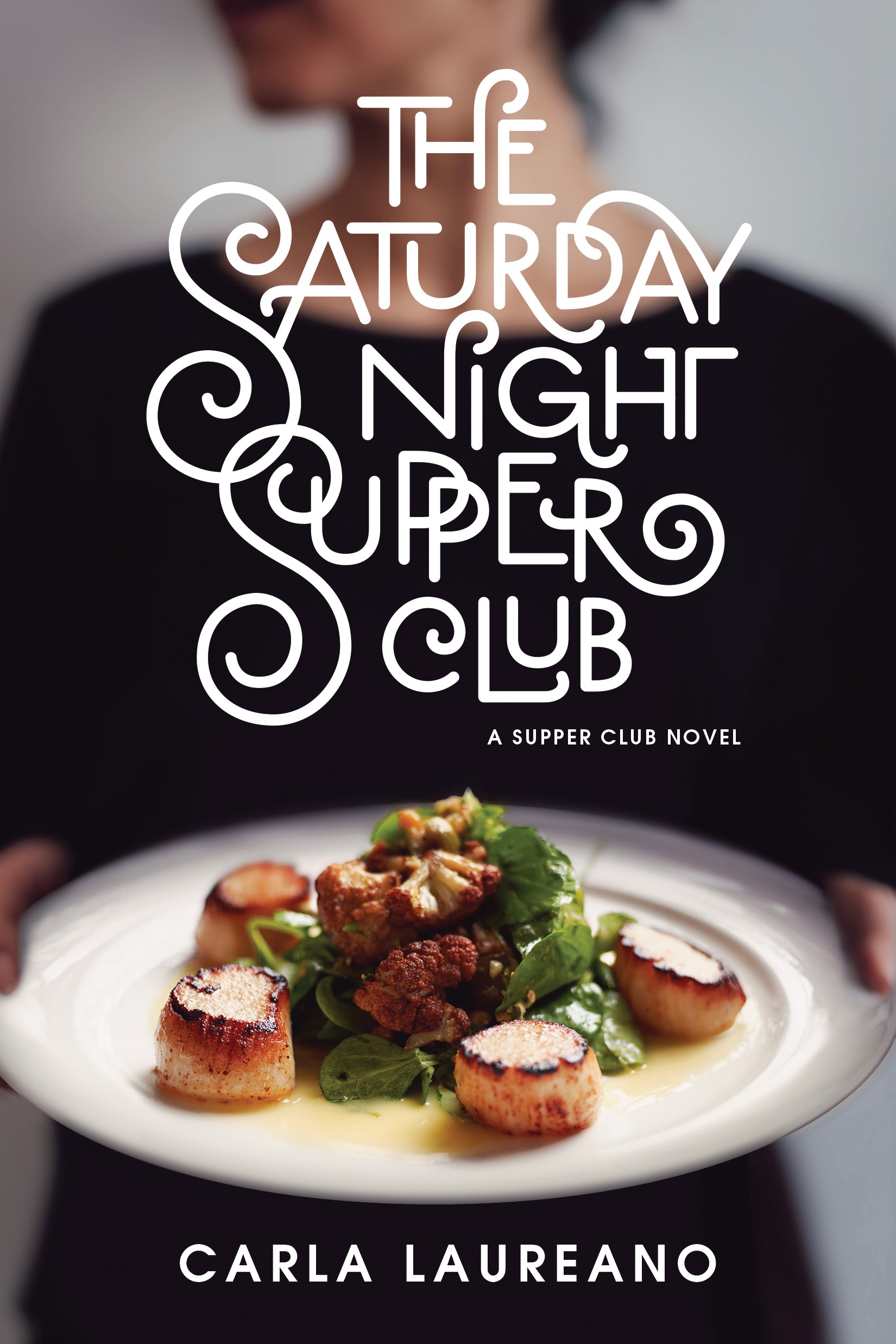 The Saturday Night Supper Club by Carla Laureano
Denver chef Rachel Bishop has accomplished everything she's dreamed and some things she never dared hope, like winning a James Beard Award and heading up her own fine-dining restaurant. But when a targeted smear campaign causes her to be pushed out of the business by her partners, she vows to do whatever it takes to get her life back . . . even if that means joining forces with the man who inadvertently set the disaster in motion.
Essayist Alex Kanin never imagined his pointed editorial would go viral. Ironically, his attempt to highlight the pitfalls of online criticism has the opposite effect: it revives his own flagging career by destroying that of a perfect stranger. Plagued by guilt-fueled writer's block, Alex vows to do whatever he can to repair the damage. He just doesn't expect his interest in the beautiful chef to turn personal.
Alex agrees to help rebuild Rachel's tarnished image by offering his connections and his home to host an exclusive pop-up dinner party targeted to Denver's most influential citizens: the Saturday Night Supper Club. As they work together to make the project a success, Rachel begins to realize Alex is not the unfeeling opportunist she once thought he was, and that perhaps there's life—and love—outside the pressure-cooker of her chosen career. But can she give up her lifelong goals without losing her identity as well?
February 2018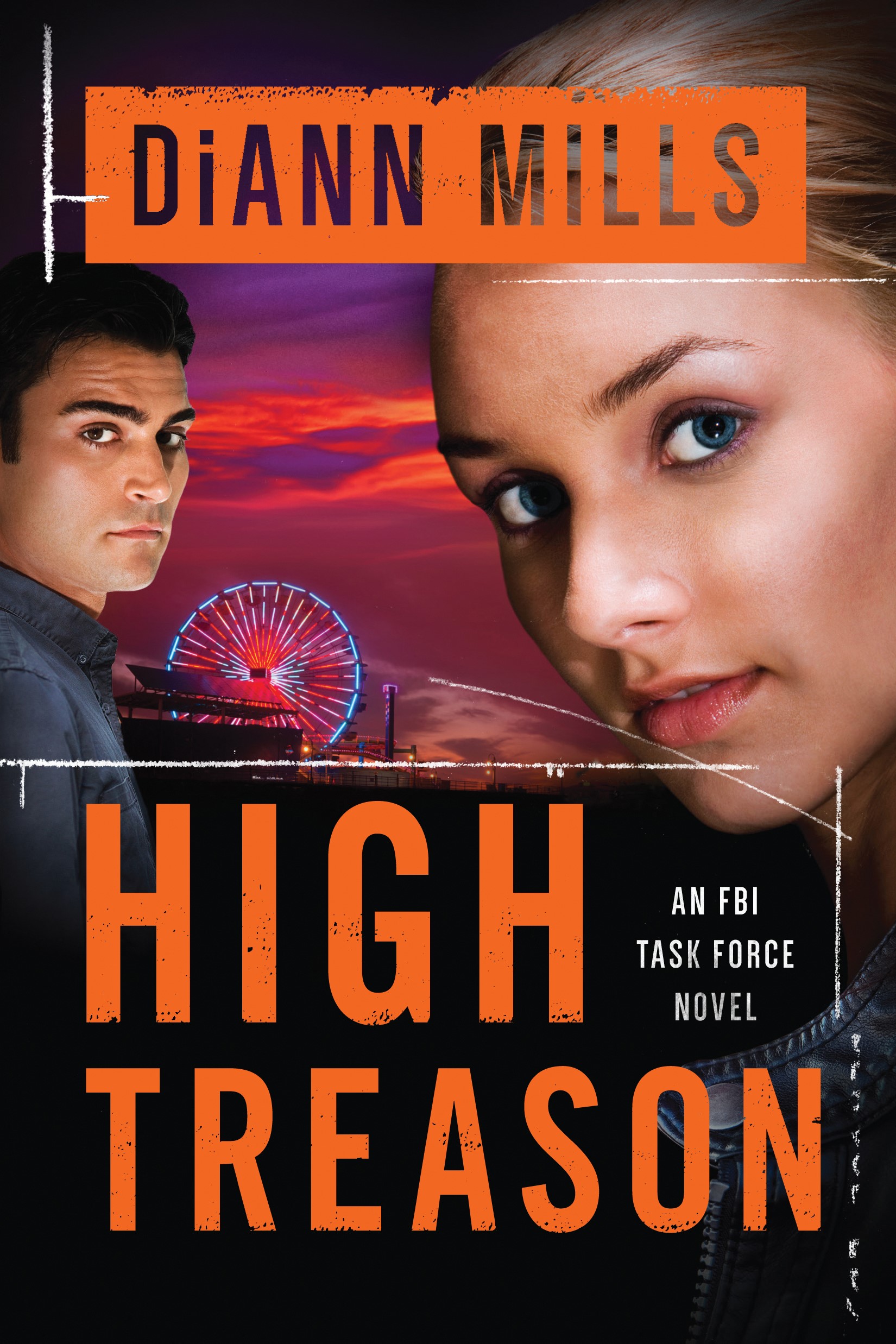 When Saudi Prince Omar bin Talal visits Houston to seek cancer treatment for his mother, an attempt on his life puts all agencies on high alert. FBI Special Agent Kord Davidson is the lead on the prince's protective detail because of their long-standing friendship, but he's surprised—and none too happy—when the CIA brings one of their operatives, Monica Alden, in on the task force after the assassination attempt.
Kord and Monica must quickly put aside interagency squabbles, however, when they learn the prince has additional motives for his visit—plans to promote stronger ties with the US and encourage economic growth and westernization in his own country. Plans that could easily incite a number of suspects both in the US and in countries hostile to Saudi Arabia. Worse yet, the would-be assassin always seems to be one step ahead of them, implicating someone close to the prince—or the investigation. But who would be willing to commit high treason, and can Kord and Monica stop them in time?
February 2018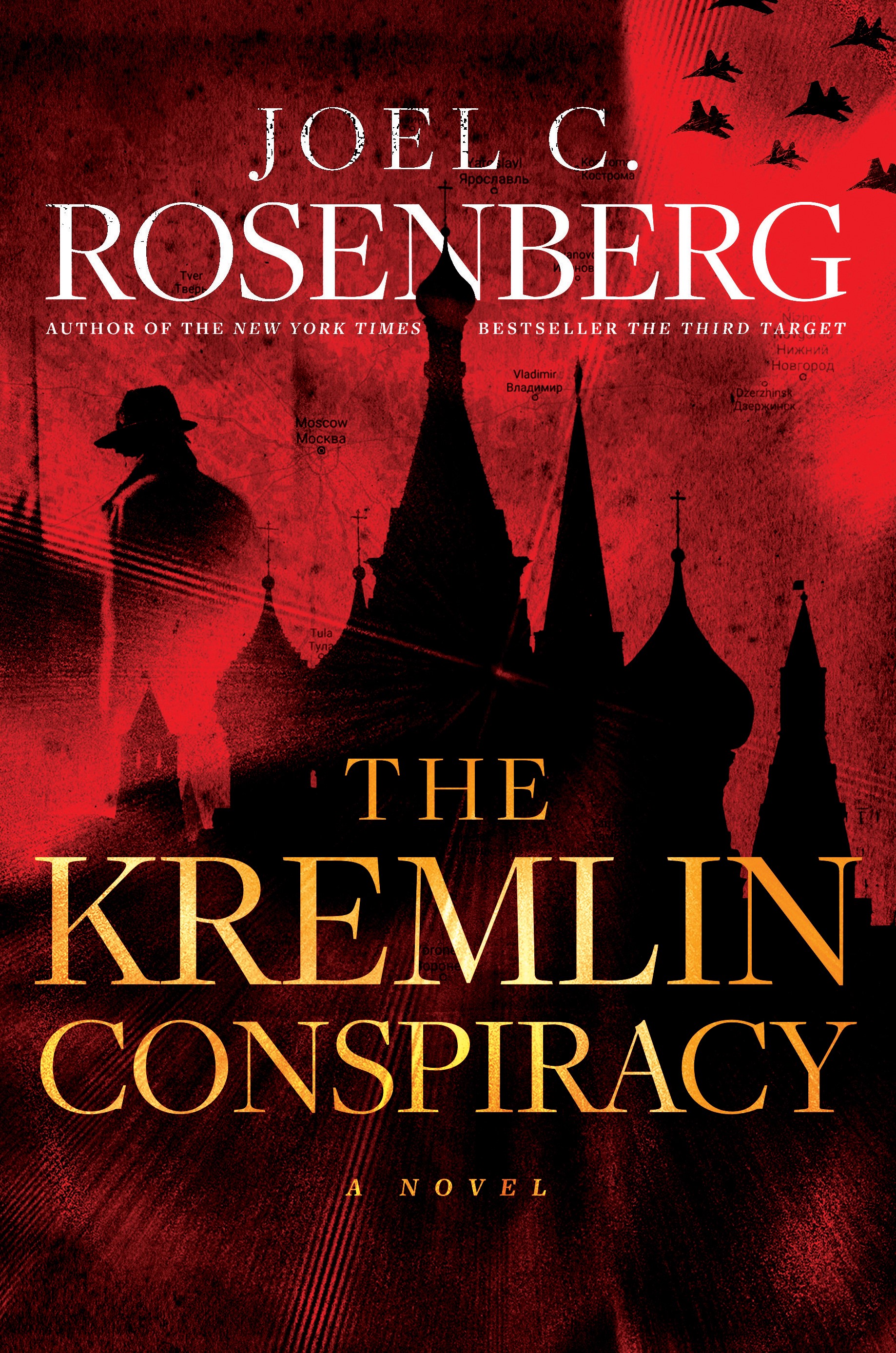 The Kremlin Conspiracy by Joel C. Rosenberg
New York Times bestselling author Joel C. Rosenberg returns with a high stakes political thriller set in Russia.
Everything he learned to protect the president, he must use to take out theirs.
With an American president distracted by growing tensions in North Korea and Iran, an ominous new threat is emerging in Moscow. A czar is rising in the Kremlin, a Russian president feverishly consolidating power, silencing his opposition, and plotting a brazen and lightning-fast military strike that could rupture the NATO alliance and bring Washington and Moscow to the brink of nuclear war. But in his blind spot is the former U.S. Secret Service agent, Marcus Ryker, trained to protect but ready to kill to save his country.
March 2018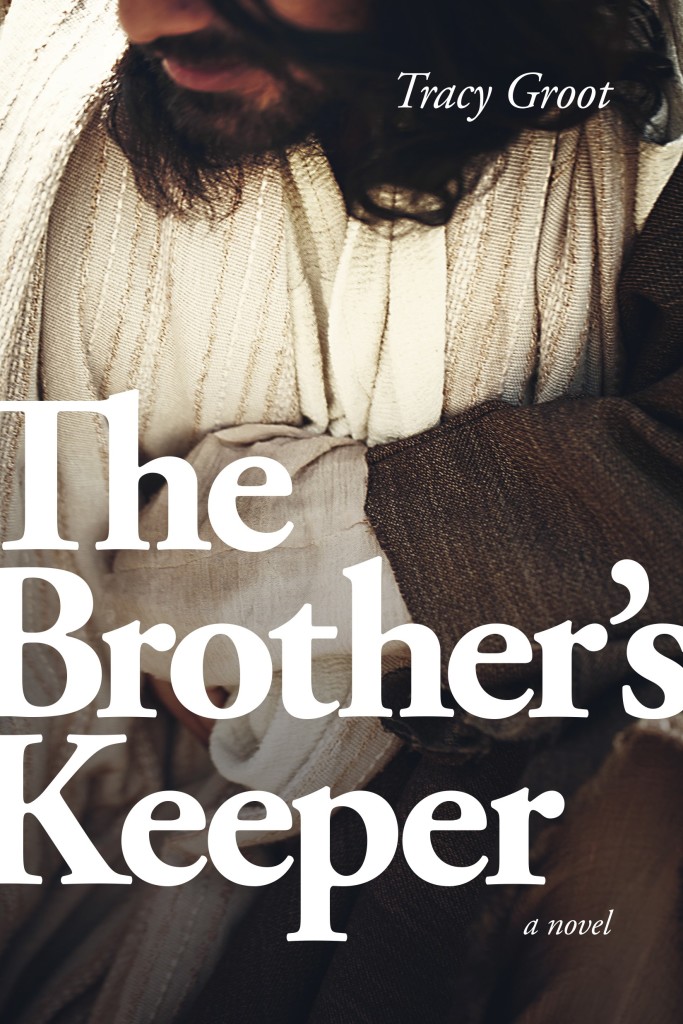 The Brother's Keeper by Tracy Groot
The sons of Joseph run a successful carpentry business in Nazareth. At least, it was successful until the oldest brother, Jesus, left home to tell the world he will forgive their sins and save their souls. Now everyone is hearing outlandish reports of healings and exorcisms. Business is suffering: not many people want a stool made by the family of the local crazy man.
When one of his brothers starts listening to Jesus' troubling speeches and fanatical Zealots descend on Nazareth to convince his family to join their fight against Rome, James wants nothing more than to shut out these rumblings and have a normal life. But normal walked out the day his brother did.
James knows that this year's Passover pilgrimage will be more important than ever. Hearing about a possible plot against Jesus, he must find him and talk some sense into him before it's too late. And he must decide for himself who his brother really is. But on the dusty road to Jerusalem, more than one faction has murder on its mind. . . .
April 2018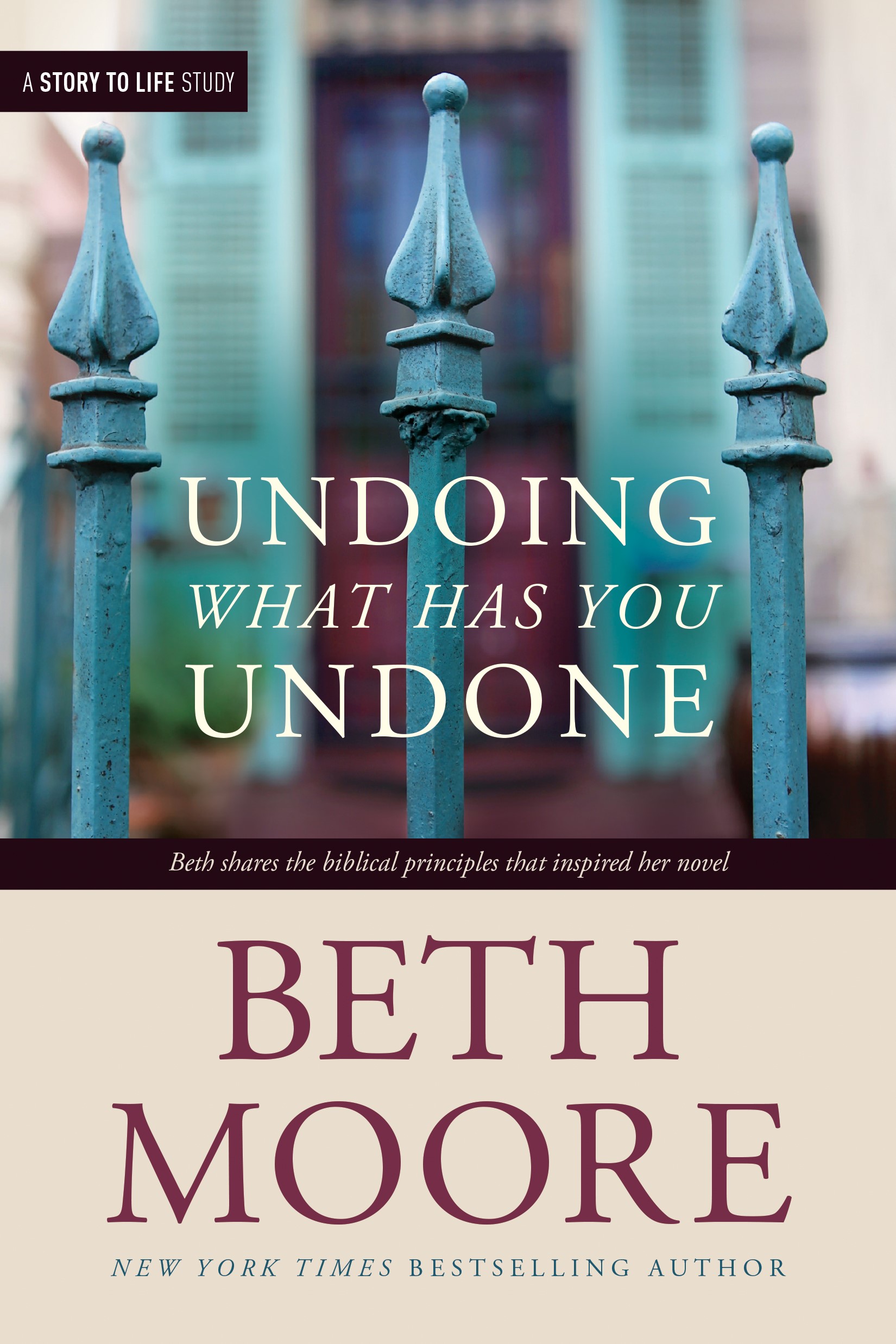 Undoing What Has You Undone by Beth Moore
Beth Moore's debut novel, The Undoing of Saint Silvanus, is an entertaining read with true-to-life characters in a memorable story. But like all of Beth's work, it has at its core life-changing biblical truth.
As the story of Jillian, Olivia, Adella, and the folks at Saint Sans unfolds, they must wrestle hard with some of the life challenges that plague us all:
How did my life get to this place?
How can I make sense of my family's story
What can put an end to this cycle of failure in my life?
The best novels leave you thinking about life and truth long after the last page is read. A Story to Life study has been created to help you get the most out of your novel experience.
Undoing What Has You Undone is a companion to the novel that contains the biblical teachings behind the story, insights from Beth, and personal application from God's Word. Grab a coffee and take another look at the kinds of undoing that only God himself can orchestrate.
September 2017