I have to say I'm super impressed with Bethany House's approach to cover art for their mid 2017 releases. Bethany House are well known for their investment in quality cover art and even if a cover is not to my particular liking, the excellence is always there. But I'm delighted to see them being  more innovative with some of their historical covers, particularly Kate Breslin's, Melissa Jagears, and Jody Hedlund's. I love that Kate's is unique and something they haven't done before. Melissa and Jody's retain traditional elements but the backgrounds and positioning of the models are just that bit different. Karen Witemeyer's, too, with the use of props (desk, chair, etc), rather than another garden scene.
I'm pleased to see them take a different direction with both Becky Wade's and Victoria Bylin's, from their previous covers. Becky's doesn't scream contemporary, until you look at the gorgeous shoes and the pop of colour of that red clutch! If you know me well, you will be aware that the simplicity of Victoria's draws me in.
The suspense and thriller novels evoke their genre, with Todd's and Dee's being the stand outs for me. The two Biblical fiction covers are a little disappointing for me. I do prefer Connilyn's previous covers to this one, mind you they were stunning, and sadly,Angela's doesn't appeal. Having loved her previous series covers, I had high hopes for this one. Can't wait to read the story, however, having just discussed her Bathsheba at my last book club meeting, it once again reminded me of the high quality of Angie's research and storytelling.
Really excited to see the Harbingers series get picked up by Bethany – the collaboration of such talented and experience writers is not to be missed. I've said more than enough here.
I'd love to know which of these books you can't wait to read because the cover has caught your eye, and the ones where the story captivates you!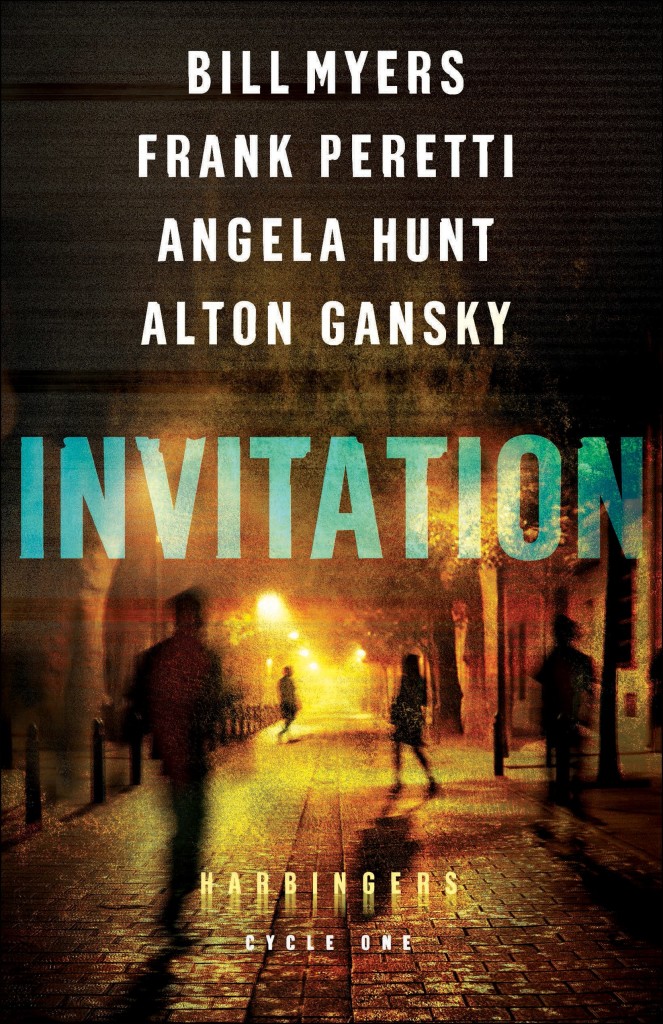 Invitation: Cycle One of the Harbingers Series by Bill Myers, Frank Peretti, Angela Hunt, and Alton Gansky
Harbingers #1
Four Bestselling Authors Team Up for Thrilling Supernatural Suspense
Gathering four stories from four bestselling author friends, Invitation is the first collection in the ongoing Harbingers series.
In "The Call" by Bill Myers, four strangers are drawn together to help a student at the mysterious Institute for Advanced Psychic Studies. His gifts are supposedly being honed to assist world leaders . . . but there are some very disturbing strings attached.
Frank Peretti's "The Haunted" confronts a supernatural mystery, a case of murder, and an exploration into the darkness of the human heart, all centering around a mysterious house.
In Angela Hunt's "The Sentinels," animals around the world are mysteriously dying. What could it mean? When the tragedy begins to touch Andi's dreams, she discovers a terrifying theory.
"The Girl" by Alton Gansky is a gripping tale of a young barefoot girl found holding a scroll in the snowy Oregon mountains. She is sweet, innocent–apparently not of this world–and something wants to kill her.
April, 2017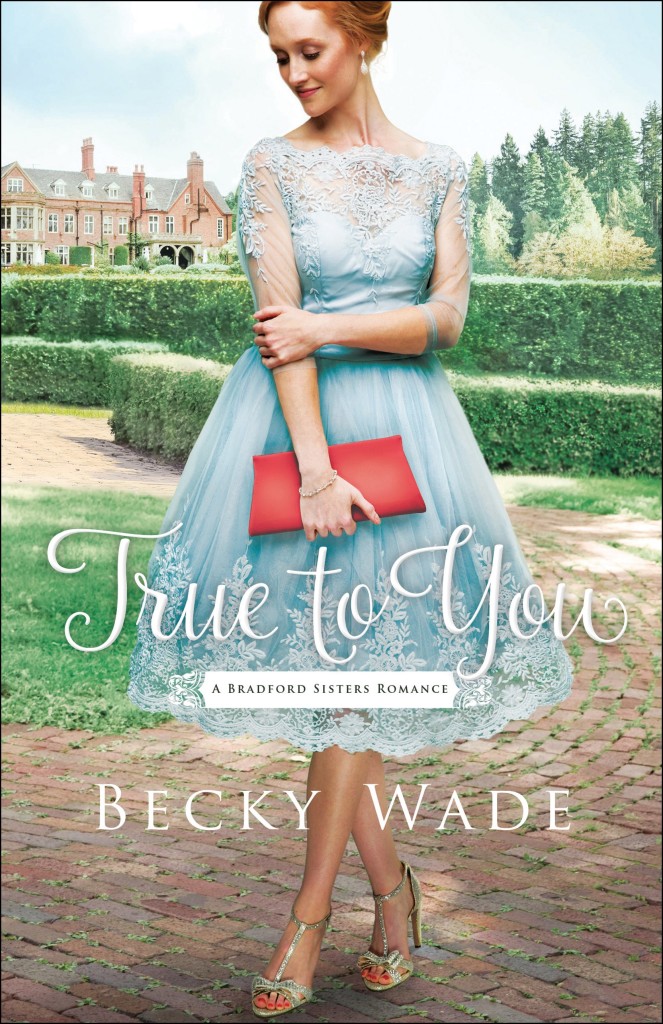 Bradford Sisters Romance #1
Exciting Start of a Brand-New Series by a Contemporary Romance Fan Favorite

After a devastating heartbreak three years ago, genealogist and historical village owner Nora Bradford has decided that burying her nose in her work and her books is far safer than romance in the here and now.
Unlike Nora, former Navy SEAL and Medal of Honor recipient John Lawson is a modern-day man, usually 100 percent focused on the present. But when he's diagnosed with an inherited condition, he's forced to dig into the secrets of his past and his adoption as an infant, enlisting Nora to help him uncover the identity of his birth mother.
The more time they spend together, the more this pair of opposites suspects they just might be a perfect match. However, John's already dating someone and Nora's not sure she's ready to trade her crushes on fictional heroes for the risks of a real relationship. Finding the answers they're seeking will test the limits of their identity, their faith, and their devotion to one another.
May, 2017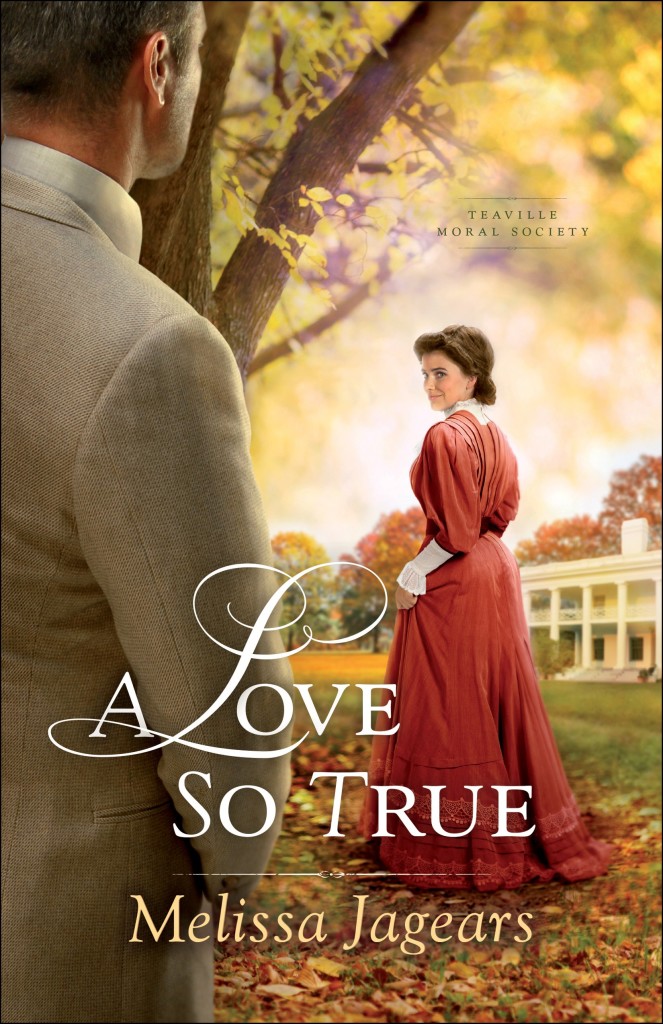 A Love So True by Melissa Jagears
Teaville Moral Society #2
Jagears Delivers a Wonderfully Romantic Read with a Hero and Heroine to Cheer For

Evelyn Wisely has a heart for the orphans of Teaville and works at a local mansion that rescues children out of the town's red-light district and gives them a place to live. But her desire to help isn't limited to orphans. The owner of the mansion, Nicholas Lowe, is willing to help her try to get the women working in prostitution out of the district as well–if she can gain the cooperation and support of local businessmen to go against the rest of the community.
David Kingsman has recently arrived in Teaville from Kansas City to help with one of his father's companies in town. While he plans on staying only long enough to prove his business merit to his father, he's shown interest in Evelyn's work and is intrigued enough by her to lend his support to her cause.
They begin with the best of intentions, but soon the complications pile up and Evelyn and David's dreams look more unattainable every day. When the revelation of a long-held secret creates a seemingly insurmountable rift between them, can they trust God still has a good plan for them despite all that is stacked against them?
May, 2017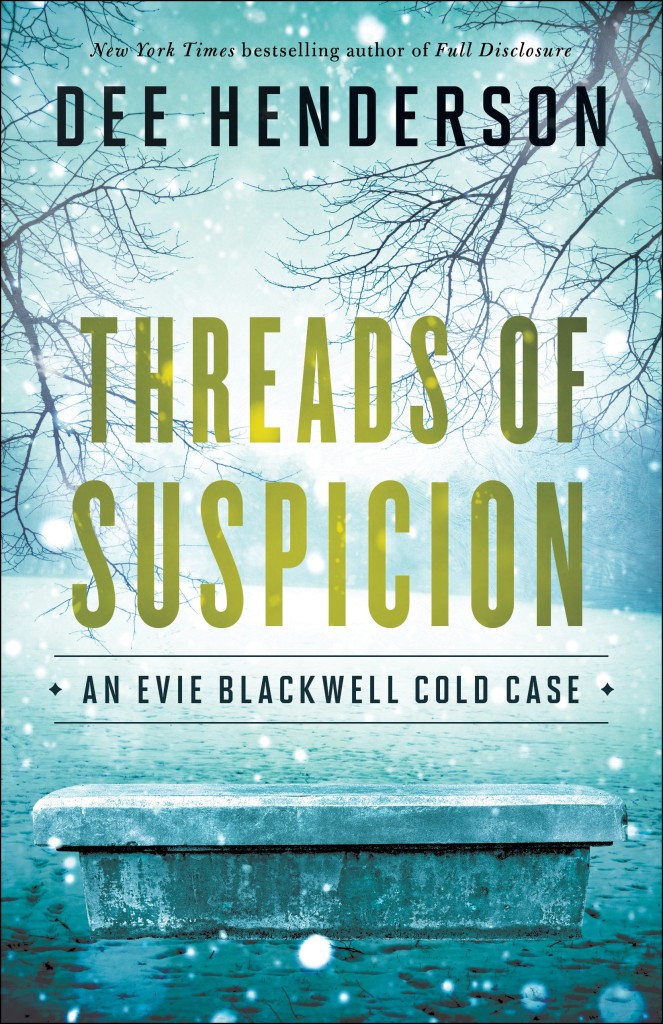 Threads of Suspicion by Dee Henderson
Evie Blackwell Cold Case #2
Dee Henderson Pens Another Compelling Cold Case Mystery

Evie Blackwell's reputation as a top investigator for the Illinois State Police has landed her an appointment to the governor's new Missing Persons Task Force. This elite investigative team is launched with plenty of public fanfare. The governor has made this initiative a high priority, so they will have to produce results–and quickly.
Evie and her new partner, David Marshal, are assigned to a pair of unrelated cases in suburban Chicago, and while both involve persons now missing for several years, the cases couldn't be more different. While Evie opens old wounds in a close-knit neighborhood to find a missing college student, David searches for a private investigator working for a high-powered client.
With a deep conviction that "justice for all" truly matters, Evie and David are unrelenting in their search for the truth. But Evie must also find answers to the questions that lie just beneath the surface in her personal life.
May, 2017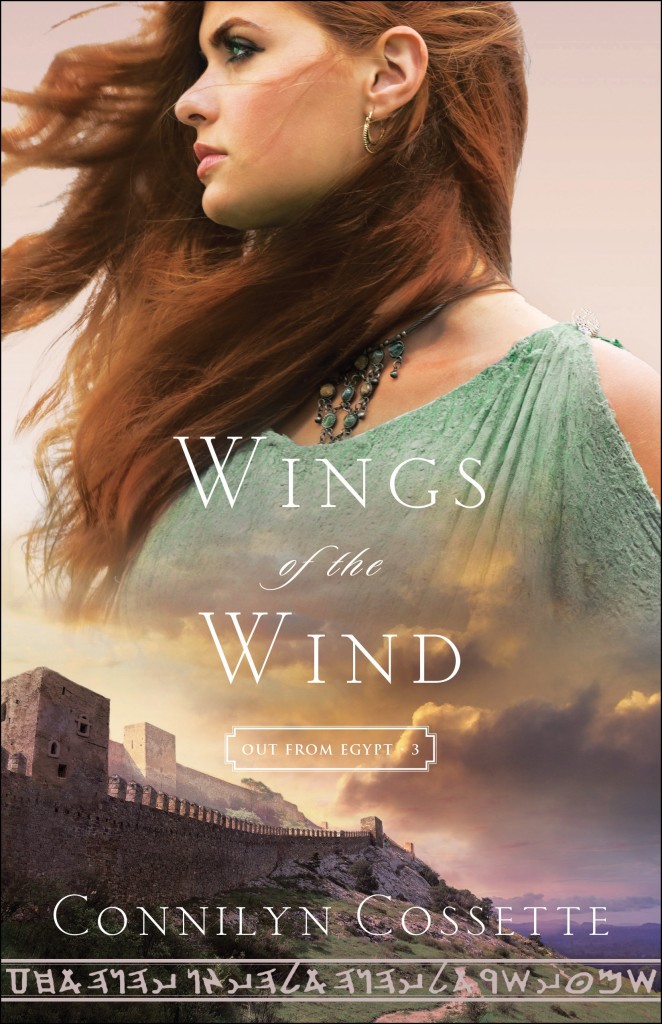 Wings of the Wind by Connilyn Cossette
Out of Egypt #3
Cossette Consistently Brings the Old Testament to Life in an Engrossing, Fresh New Way
Alanah, a Canaanite, is no stranger to fighting and survival. When her family is killed in battle with the Hebrews, she disguises herself and sneaks onto the battlefield to avenge her family. The one thing she never counted on was surviving.
Tobiah, a Hebrew warrior, is shocked to find an unconscious, wounded woman among the Canaanite casualties. Compelled to bring her to a Hebrew healer back at their camp, he is soon confronted with a truth he can't ignore: the only way to protect this enemy is to marry her.
Unused to being weak and vulnerable, Alanah submits to the marriage–for now. As she comes to know and respect Tobiah and his people, however, she begins to second-guess her plans of escape. But when her past has painfully unanticipated consequences, the tentative peace she's found with Tobiah, the Hebrews, and Yahweh is shaken to the core. Can Alanah's fierce heart and strength withstand the ensuing threats to her life and all she's come to love?
May, 2017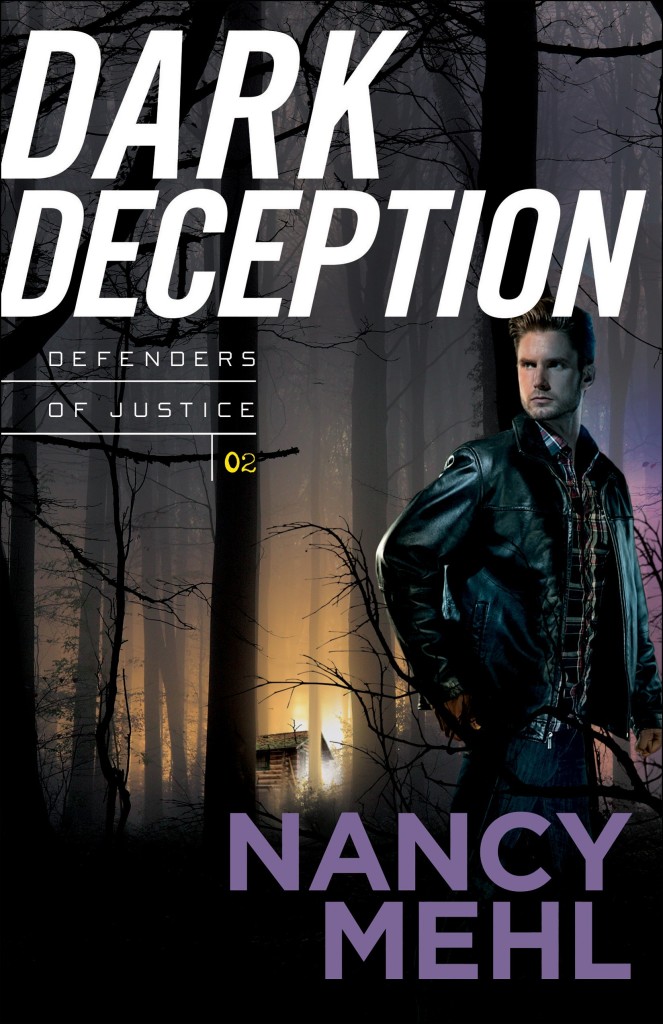 Defenders of Justice #2
New Edge-of-Your-Seat Read from an Established Romantic Suspense Author
Kate O'Brien has been leading a quiet life in small-town Shelter Cove, Arkansas, for the past four years when her past suddenly comes roaring back to life. Four years ago, she and her twin sister were attacked by an elusive serial killer. Only Kate survived, and it was her drawing of the attacker–along with some last-minute evidence–that convicted the suspect.
She's been in witness protection ever since, but new evidence suggests the convicted man isn't the murderer and she's been subpoenaed to testify in the new trial. Nervous about the risk, she'll only agree if the same marshal who protected her during the original trial escorts her to St. Louis.
Deputy U.S. Marshal Tony DeLuca accepts the assignment to bring Kate to the trial, remembering how her strength impressed him. While in Shelter Cove, however, he gets a call from his chief, advising them to stay in Shelter Cove until a new development in the case can be straightened out. But when Kate's safety is threatened, Tony must race against the clock to keep her alive and put this ugly case to rest before anyone else gets killed.
May, 2017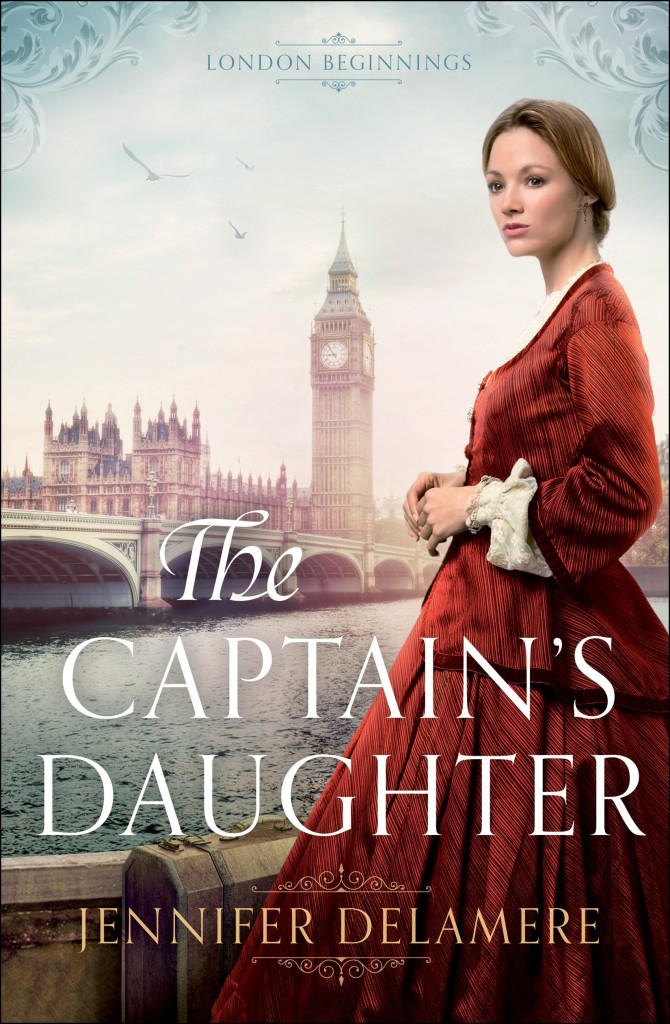 The Captain's Daughter by Jennifer Delamere
London Beginnings #1
Warm-Hearted Victorian Romance Brings 1880s London to Life

When a series of circumstances beyond her control leave Rosalyn Bernay alone and penniless in London, she chances upon a job backstage at a theater that is presenting the most popular show in London. A talented musician and singer, she feels immediately at home and soon becomes enthralled with the idea of pursuing a career on the stage.
A hand injury during a skirmish in India has forced Nate Moran out of the army until he recovers. Filling his time at a stable of horses for hire in London, he has also spent the past two months working nights as a stagehand, filling in for his injured brother. Although he's glad he can help his family through a tough time, he is counting the days until he can rejoin his regiment. London holds bitter memories for him that he is anxious to escape. But then he meets the beautiful woman who has found a new lease on life in the very place Nate can't wait to leave behind.
June, 2017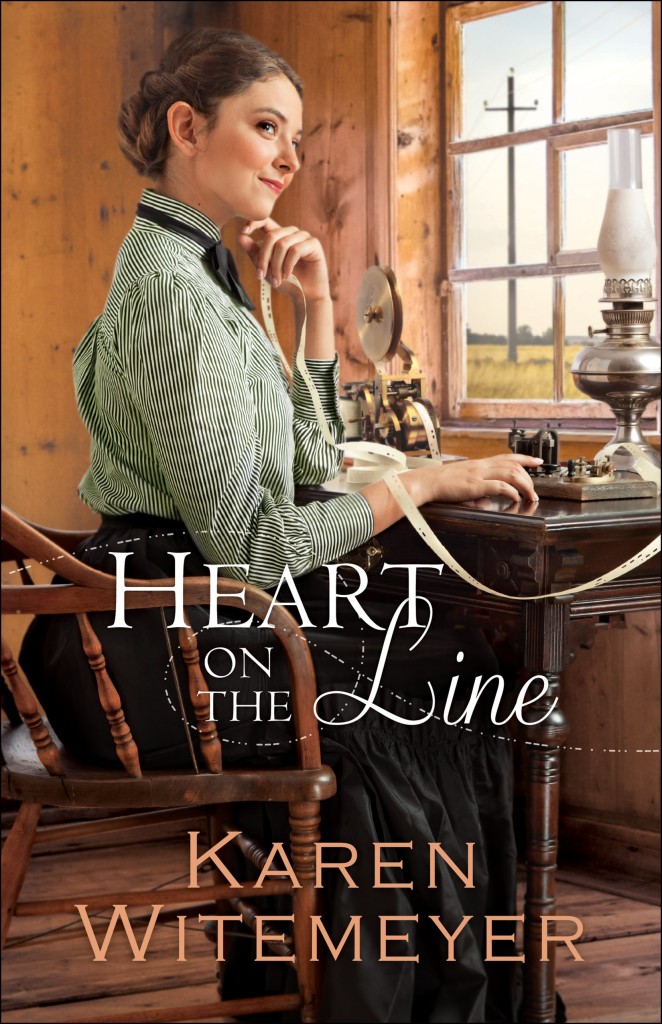 Heart on the Line by Karen Witemeyer
Witemeyer Returns with Her Trademark Blend of Adventure, Romance, and Humor

Grace Mallory is tired of running, of hiding. But when an old friend sends an after-hours telegraph transmission warning Grace that the man who has hunted her for nearly a year has discovered her location, she fears she has no choice. She can't let the villain she believes responsible for her father's death release his wrath in Harper's Station, the town that has sheltered her and blessed her with the dearest friends she's ever known.
Amos Bledsoe prefers bicycles to horses and private conversations over the telegraph wire to social gatherings with young ladies who see him as nothing more than an oddity. His telegraph companion, the mysterious Miss G, listens eagerly to his ramblings every night and delights him with tales all her own. For months, their friendship–dare he believe, courtship?–has fed his hope that he has finally found the woman God intended for him. Yet when he takes the next step to meet her in person, he discovers her life is in peril, and Amos must decide if he can shed the cocoon of his quiet nature to become the hero Grace requires.
June, 2017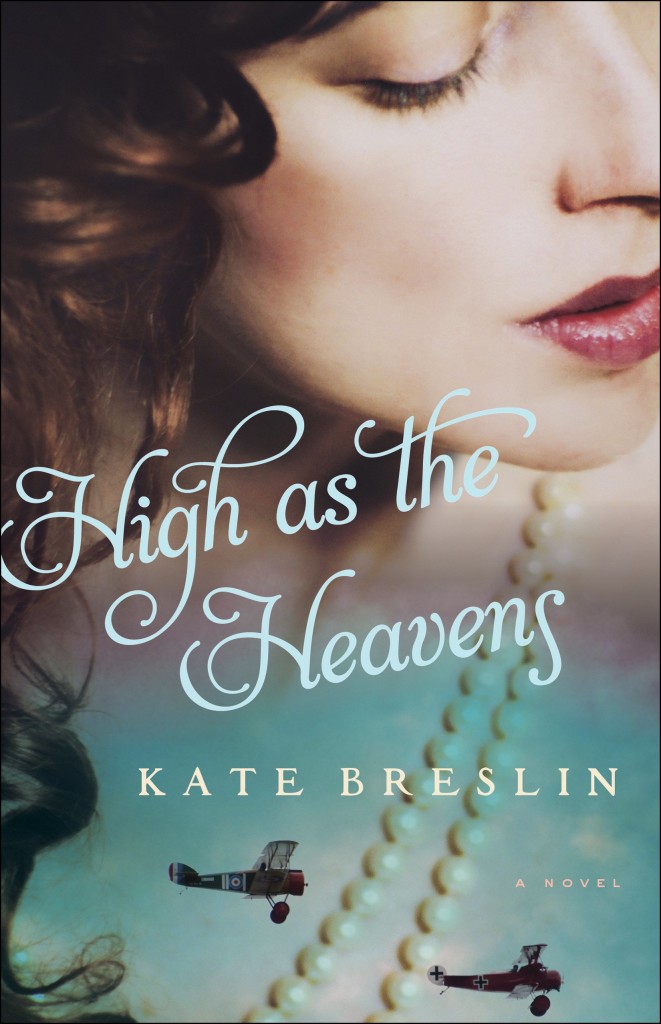 High as the Heavens by Kate Breslin
Page-Turning Intrigue and Romance from an Up-and-Coming Historical Romance Talent

In 1917, Evelyn Marche is just one of many women who has been widowed by the war. A British nurse trapped in German-occupied Brussels, she spends her days working at a hospital and her nights as a waitress in her aunt and uncle's café. Eve also has a carefully guarded secret keeping her in constant danger: She's a spy working for a Belgian resistance group in league with the British Secret Service.
When a British plane crashes in Brussels Park, Eve is the first to reach the downed plane and is shocked to discover she recognizes the badly injured pilot. British RFC Captain Simon Forrester is now a prisoner of war, and Eve knows he could be shot as a spy at any time. She risks her own life to hide him from the Germans, but as the danger mounts and the secrets between them grow, their chance of survival looks grim. And even if they do make it out alive, the truth of what lies between them may be more than any love can overcome.
June, 2017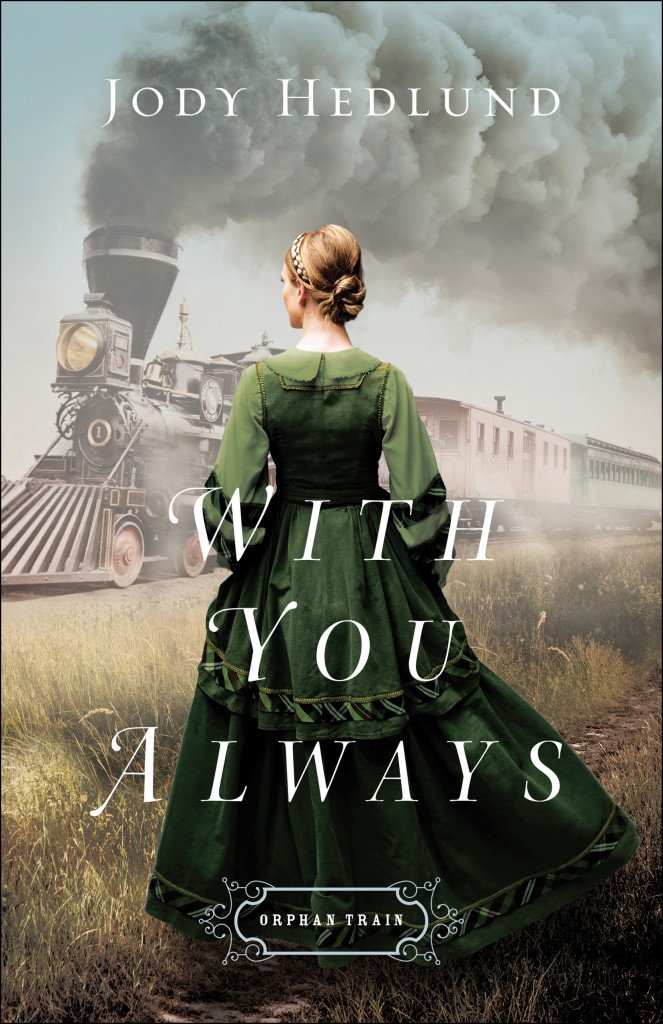 With You Always by Jody Hedlund
Orphan Train #1
A Riveting Look at the Orphan Train from Historical Novelist Jody Hedlund

When a financial crisis in 1850s New York leaves three orphaned sisters nearly destitute, the oldest, Elise Neumann, knows she must take action. She's had experience as a seamstress, and the New York Children's Aid Society has established a special service: placing out seamstresses and trade girls. Even though Elise doesn't want to leave her sisters for a job in Illinois, she realizes this may be their last chance.
The son of one of New York City's wealthiest entrepreneurs, Thornton Quincy faces a dilemma. His father is dying, and in order to decide which of his sons will inherit everything, he is requiring them to do two things in six months: build a sustainable town along the Illinois Central Railroad, and get married. Thornton is tired of standing in his twin brother's shadow and is determined to win his father's challenge. He doesn't plan on meeting a feisty young woman on his way west, though.
June, 2017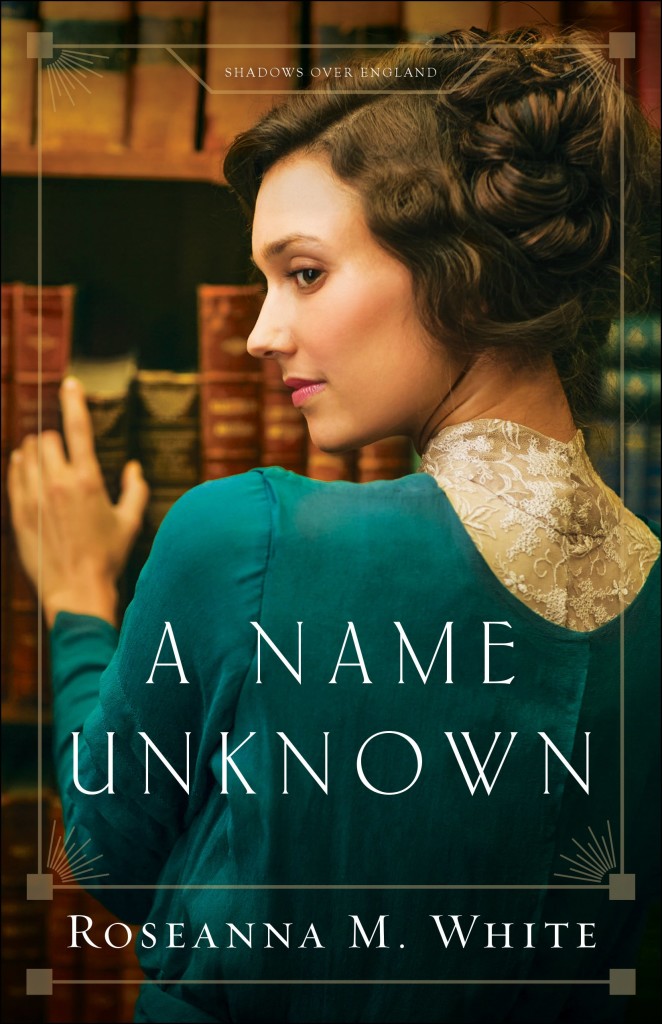 A Name Unknown by Roseanna M. White
Shadows Over England #1
Edwardian Romance and History Gains a Twist of Suspense

Rosemary Gresham has no family beyond the band of former urchins that helped her survive as a girl in the mean streets of London. Grown now, they concentrate on stealing high-value items and have learned how to blend into upper-class society. But when Rosemary must determine whether a certain wealthy gentleman is loyal to Britain or to Germany, she is in for the challenge of a lifetime. How does one steal a family's history, their very name?
Peter Holstein, given his family's German blood, writes his popular series of adventure novels under a pen name. With European politics boiling and his own neighbors suspicious of him, Peter debates whether it might be best to change his name for good. When Rosemary shows up at his door pretending to be a historian and offering to help him trace his family history, his question might be answered.
But as the two work together and Rosemary sees his gracious reaction to his neighbors' scornful attacks, she wonders if her assignment is going down the wrong path. Is it too late to help him prove that he's more than his name?
July, 2017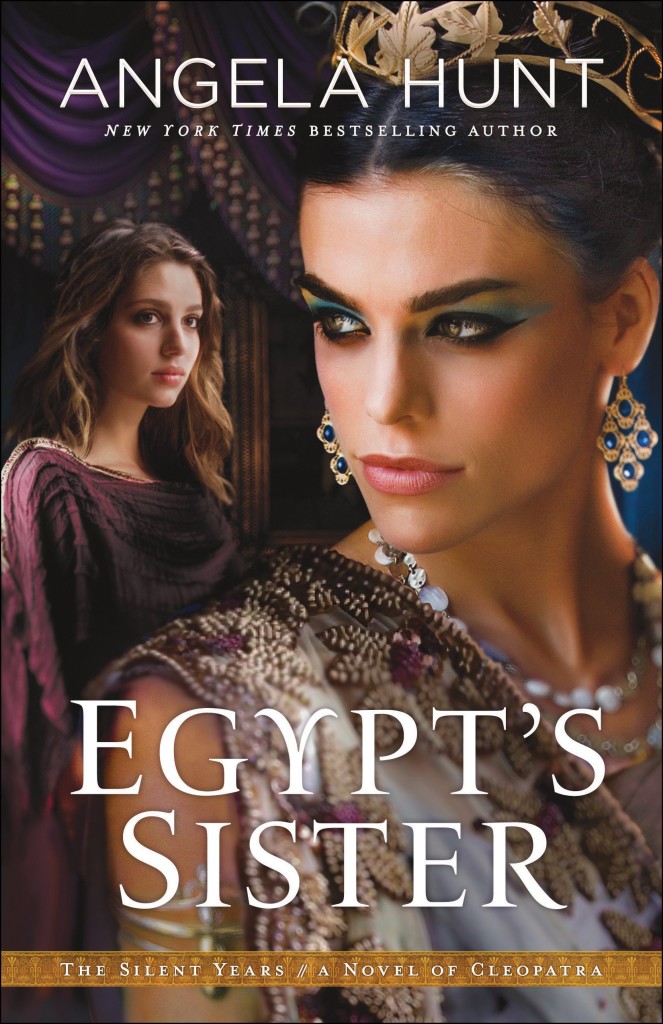 The Silent Years #1
New York Times Bestselling Author's Newest Biblical-Era Series

Five decades before the birth of Christ, Chava, daughter of the royal tutor, grows up with Urbi, a princess in Alexandria's royal palace. When Urbi becomes Queen Cleopatra, Chava vows to be a faithful friend no matter what–but after she and Cleopatra have an argument, she finds herself imprisoned and sold into slavery.
Torn from her family, her community, and her elevated place in Alexandrian society, Chava finds herself cast off and alone in Rome. Forced to learn difficult lessons, she struggles to trust a promise HaShem has given her. After experiencing the best and worst of Roman society, Chava must choose between love and honor, between her own desires and God's will for her life.
July, 2017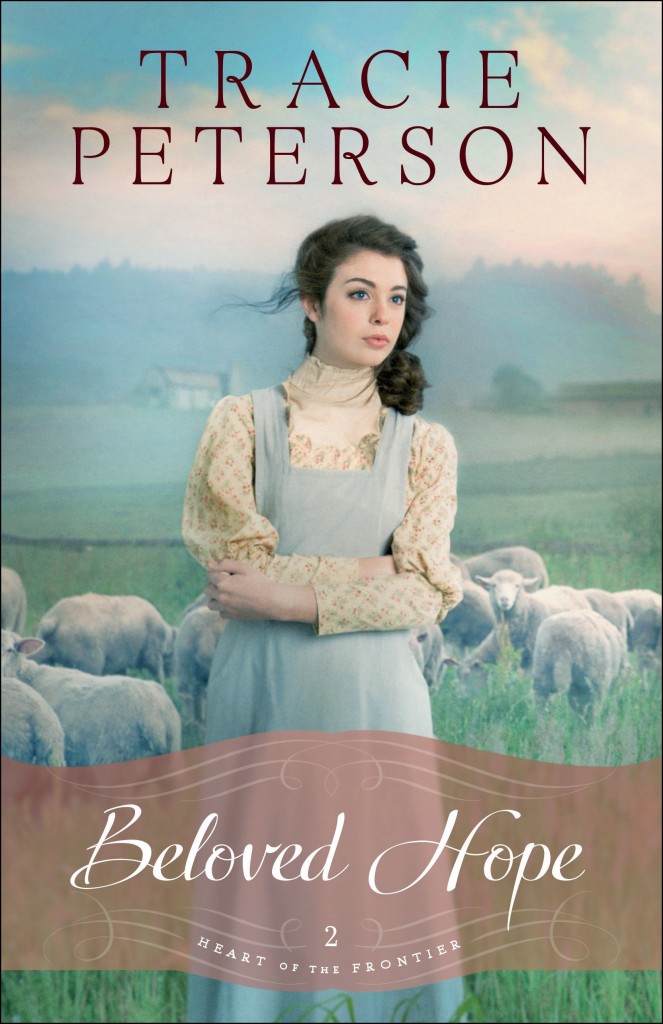 Beloved Hope by Tracie Peterson
Heart of the Frontier #2
A Compelling Novel of Forgiveness and Hope from Leading Author Tracie Peterson
Hope Flanagan survived the massacre at the Whitman Mission, but at terrible personal cost. Safe now in Oregon City, she lives with her sisters, Grace and Mercy, and Grace's new husband, Alex. As she spends her days tending their flock of sheep, Hope's mind and soul are slowly healing. Yet, though she was once surrounded by suitors, she has no interest in giving her heart again after the man she loved died in her arms.
Hope's precarious new peace is shattered when those responsible for the massacre are captured and put on trial. She is asked to testify against them, but she's not sure she can bear to relive the events of those horrific days.
As Hope struggles to free herself from the pain of her past, Lance Kenner, an Army lieutenant, brings an unexpected ray of light into her life. But what will Lance think of her if he learns the truth behind her anguish? And what secrets lie in his past?
July, 2017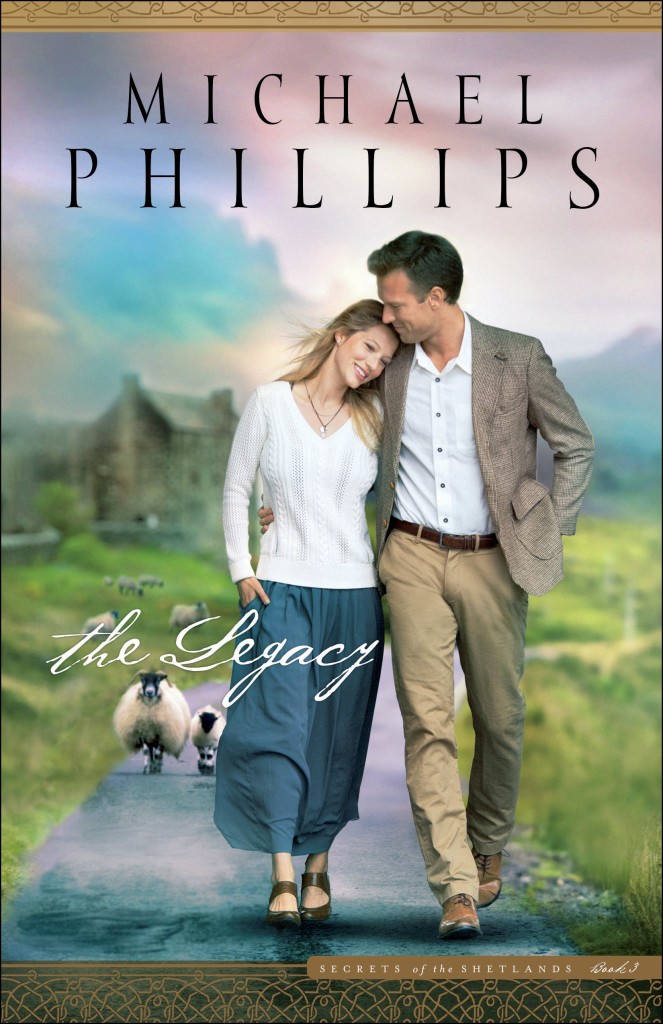 The Legacy by Michael Phillips
Secrets of the Shetlands #3
The Dramatic Conclusion to Michael Phillips's Shetland Islands Saga
Loni Ford's unexpected inheritance of substantial real estate–not to mention a title–in the Shetland Islands has caused more than a stir in the quiet fishing hamlet of Whale's Reef. How is life ever to be the same with an outsider–and a woman, at that–playing such a pivotal role in the life of this conservative community? But it isn't just the locals who have deep misgivings about the current situation. Loni herself never imagined this in her wildest dreams.
What Loni is more sure of, however, is that she is falling in love–with Whales Reef, with its hardy people, with its simple, peaceful way of life, and with local chieftain David Tulloch, whose inheritance she has usurped, at least in the eyes of some.
But life in Whales Reef is not without drama. Deep rifts exist between certain lifelong residents, and when one local resident turns up dead, suspicion is cast in the direction of the island's most prominent family. How Loni and David deal with this challenge will go a long way in determining their future, and that of the quaint island community.
July, 2017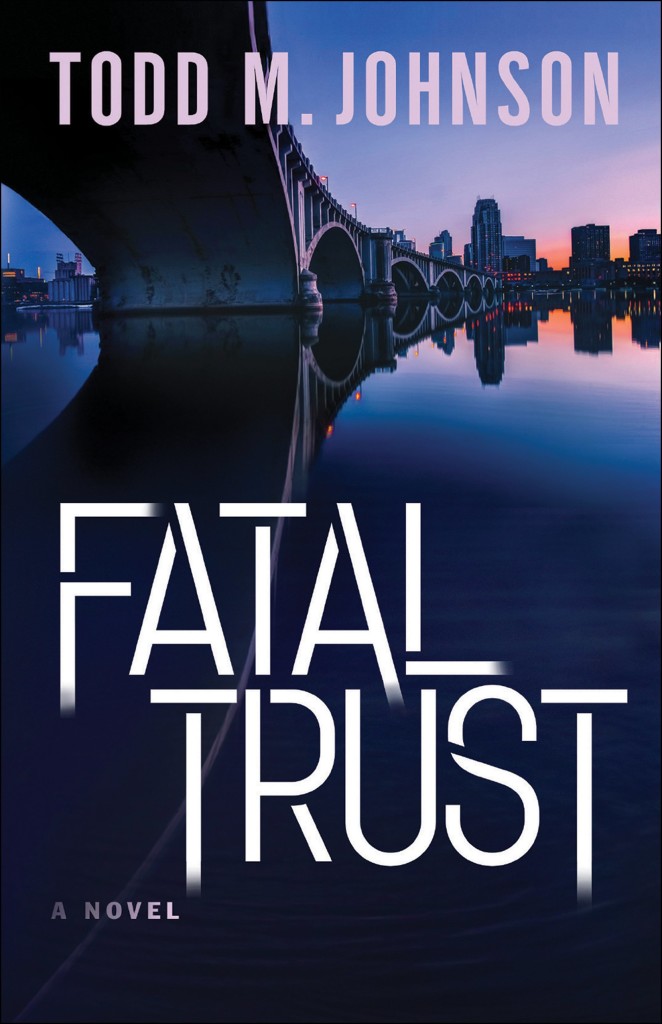 Fatal Trust by Todd M. Johnson
Riveting Legal Suspense from Lawyer Todd M. Johnson

Ian Wells is a young criminal defense attorney struggling to build a Minneapolis law practice he inherited from his father while caring for a mother with Alzheimer's. Nearly at the breaking point, everything changes for Ian when a new client offers a simple case: determine whether three men qualify for over nine million dollars of trust funds. To qualify, none can have been involved in criminal activity for the past twenty years. Ian's fee for a week's work: the unbelievable sum of two hundred thousand dollars.
Ian warily accepts the job–but is quickly dragged deep into a mystery linking the trust with a decades-old criminal enterprise and the greatest unsolved art theft in Minnesota history. As stolen money from the art theft surfaces, Ian finds himself the target of a criminal investigation by Brook Daniels, a prosecutor who is also his closest law school friend. He realizes too late that this simple investigation has spun out of control and now threatens his career, his future, and his life.
August, 2017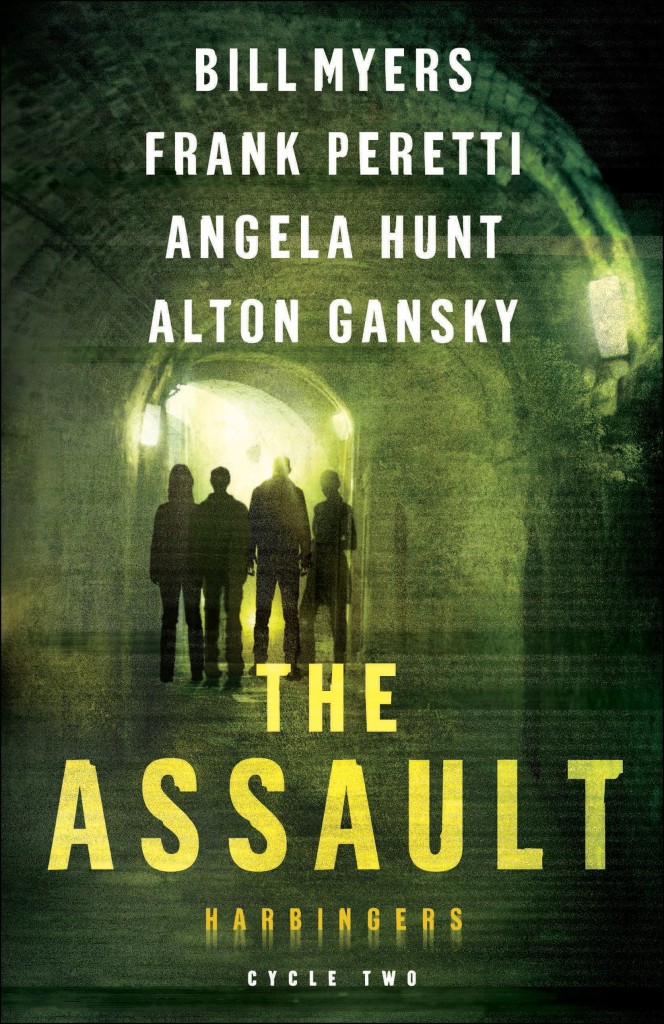 The Assault: Cycle Two of the Harbingers Series by Bill Myers, Frank Peretti, Angela Hunt, and Alton Gansky
Harbingers #2
The Next Wave of Stories in the Harbingers Series Arrives
Cycle 2 of the Harbingers series continues the story of four gifted strangers brought together to fight a growing darkness.
In Bill Myers's "The Revealing," the team finds themselves in Rome trying to retrieve the mystical spear Hitler once owned–the very spear that pierced Christ's side. This task will take them from hidden chambers inside the Vatican to a mysterious seaside cave with powers they could never expect.
Frank Peretti's "Infestation" unleashes a microscopic evil on the world that deceives, blinds, kills, then spreads. The Harbingers team must confront a monster bent on seducing and destroying mankind.
In "Infiltration" by Angela Hunt, the team is wounded and barely holding together. Forced to split up, they realize their investigations have led them into dangerous waters.
Alton Gansky's "The Fog" unleashes a supernatural mist unlike any other. There are vicious things in the fog that kill whatever they find. One team member realizes that the ultimate sacrifice may have to be made.
August, 2017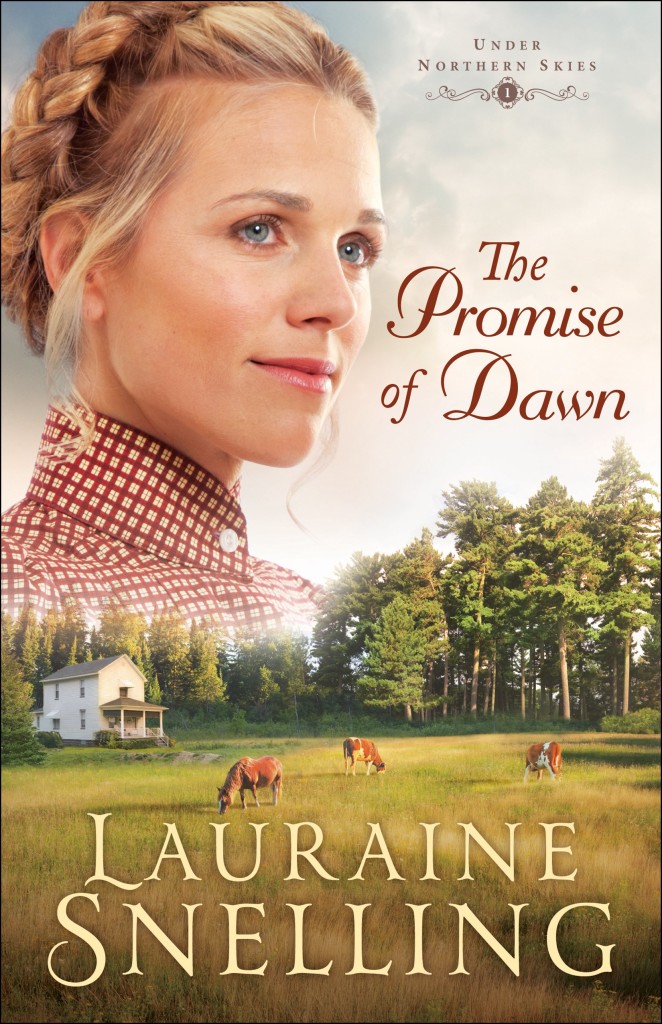 The Promise of Dawn by Lauraine Snelling
Under Northern Skies #1
Beloved Author Lauraine Snelling Launches New Immigrant Series

When Signe, her husband, Rune, and their three boys arrive in Minnesota from Norway to help a relative clear his land of lumber, they dream of owning their own farm and building a life in the New World. But Uncle Einar and Aunt Gird are hard, demanding people, and Signe and her family soon find themselves worked nearly to the bone in order to repay the cost of their voyage. At this rate, they will never have land or a life of their own.
Signe tries to trust God but struggles with anger and bitterness. She has left behind the only life she knew, and while it wasn't an easy life, it wasn't as hard as what she now faces. When a new addition to the family arrives, Signe begins to see how God has been watching over them throughout their ordeal. But after all that has happened, can she still believe in the promise of a bright future?
August, 2017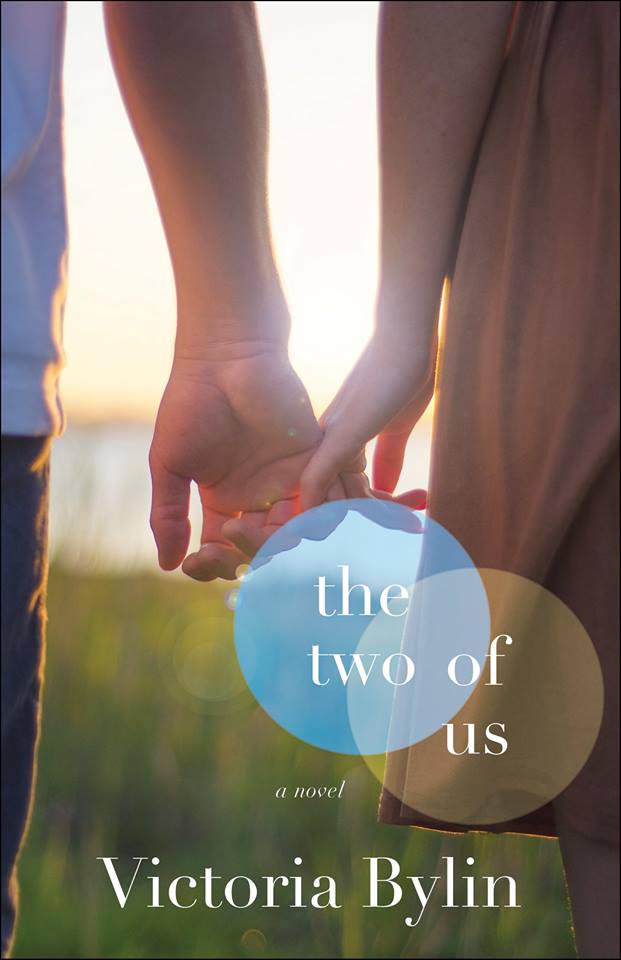 The Two of Us by Victoria Bylin
Heartwarming and Touching New Contemporary Romance from Victoria Bylin

After two broken engagements, nurse practitioner Mia Robinson is done with dating. From now on, she only trusts herself and God, and she's focused on her eighteen-year-old sister, Lucy, and caring for patients. Just as she applies to work for an international aid organization, a phone call from Lucy, who's pregnant and running off to marry her twenty-one-year-old boyfriend, throws a wrench into all of Mia's plans.
Jake Tanner may have recovered from the physical injuries he sustained on the job as a police officer, but his heart has yet to heal from losing his former partner in the tragedy. He's poured himself into starting a camp for the sons of fallen officers and mentoring Sam, the adult son of his deceased partner, who's asked him to be his best man at his wedding.
Mia is expecting a mess when she arrives to sort out the situation with Lucy, but she wasn't expecting Jake. And Jake, who can't help envying Sam and Lucy, doubts he'll ever experience their happiness for himself. But maybe Jake's courage and Mia's caring spirit are just what they need to bring them a lifetime of healing and a forever kind of love. . . .
August, 2017