Howard Books have limited books released each year when compared to some of the other publishers I feature here, but they certainly release quality stories. Here's their March to June lineup for 2015.
I adore Beth,Stephanie, Sandra, and Lynne's writing so can't wait to dive into these books. I'm intrigued with how Stephanie is going to play out Martha's tale and am delighted Beth and Sandra are beginning new series. Lynne's debut novel was a hit with me so I'm excited to travel back to Carthage to continue Lisbeth's time travel journey.
The history behind the Austro-Hungarian empire is fascinating and I'm hoping Allison does it justice. I'm yet to read a Glen Meade thriller – shame on me – so I may just start at the beginning with the re-release of his debut novel.
Cover wise, Sandra's is the best of the bunch, perfectly representing the Gothic feel. Beth's is vibrant but the flowers are looking a little too photoshopped but I understand there may be some tweaking to come. The bold colour and starkness of Glen's cover is well suited to the thriller genre. While I love the quirky look on Deeanne's model, too much yellow and lead light has me distracted. As for Allison's the proportions seem off to me, although it does represent the splendour and majesty of the Emperor's palace.
Howard are providing a sampler of all these stories so you can "try before you buy" so to speak!

Download your free sampler from Amazon HERE.
Now, jump in and share your thoughts, pretty please!
*********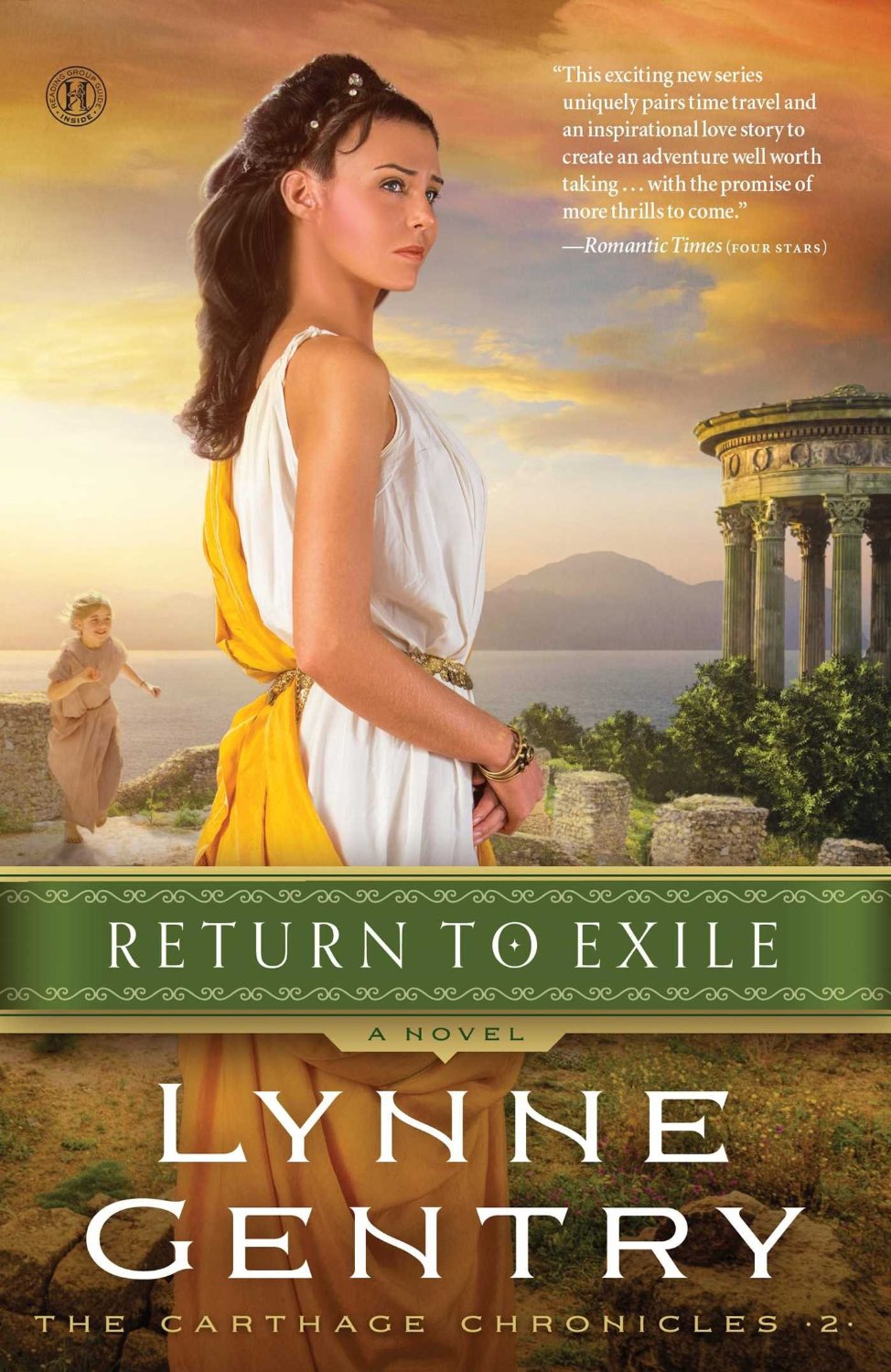 Return to Exile: A Novel (The Carthage Chronicles Book 2) by Lynne Gentry
How far would you go to save the ones you love?
Six years ago, impossible circumstances forced Dr. Lisbeth Hastings to leave behind the love of her life, not just in another country, but in another time. Her work as a top-notch epidemiologist and parenting her little girl helps alleviate the pain, but at night when her exhausted head hits the pillow, images of her beloved Cyprian haunt her sleep.
Cyprian Thascius returns from political exile a broken man. He's lost his faith, the love of his life, and his purpose. He attempts to move on, to face the danger that is looming over Carthage, but when Cyprian's true love suddenly reappears, his heart becomes as imperiled as the fledgling church he seeks to save.
Have the years that kept Lisbeth and Cyprian apart created too wide a chasm to bridge? In the midst of a new epidemic and rising oppression, will their love be the most costly fatality? Filled with gripping action and raw emotion, this spellbinding adventure of star-crossed lovers captivates with every turn of the page in this electric continuation of The Carthage Chronicles.
January, 2014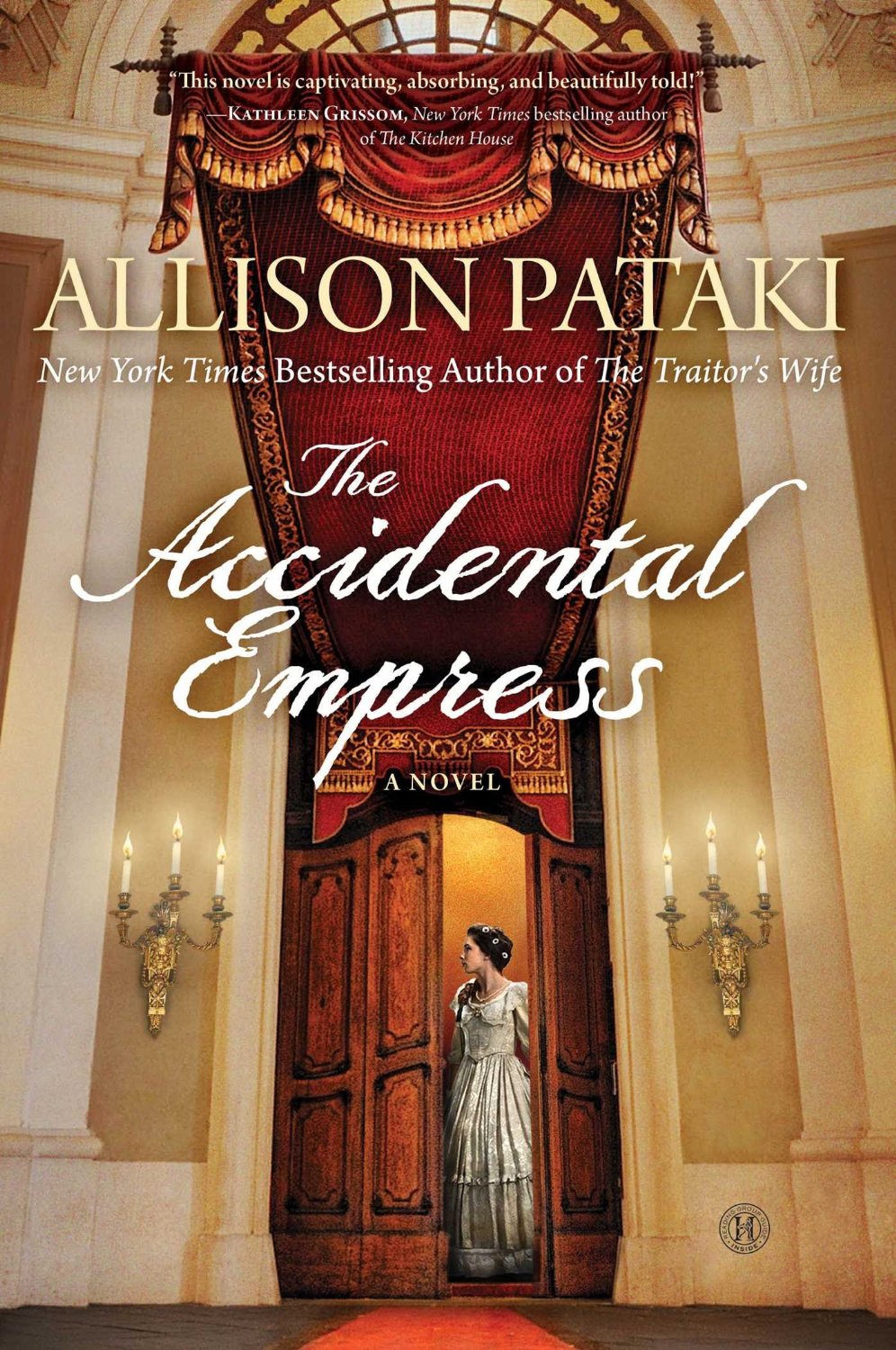 The Accidental Empress: A Novel by Allison Pataki
New York Times bestselling author Allison Pataki follows up on her critically acclaimed debut novel, The Traitor's Wife, with the little-known and tumultuous love story of "Sisi" the Austro-Hungarian Empress and captivating wife of Emperor Franz Joseph.
The year is 1853, and the Habsburgs are Europe's most powerful ruling family. With his empire stretching from Austria to Russia, from Germany to Italy, Emperor Franz Joseph is young, rich, and ready to marry.
Fifteen-year-old Elisabeth, "Sisi," Duchess of Bavaria, travels to the Habsburg Court with her older sister, who is betrothed to the young emperor. But shortly after her arrival at court, Sisi finds herself in an unexpected dilemma: she has inadvertently fallen for and won the heart of her sister's groom. Franz Joseph reneges on his earlier proposal and declares his intention to marry Sisi instead.
Thrust onto the throne of Europe's most treacherous imperial court, Sisi upsets political and familial loyalties in her quest to win, and keep, the love of her emperor, her people, and of the world.
With Pataki's rich period detail and cast of complex, bewitching characters, The Accidental Empress offers a captivating glimpse into one of history's most intriguing royal families, shedding new light on the glittering Hapsburg Empire and its most mesmerizing, most beloved "Fairy Queen."
February, 2015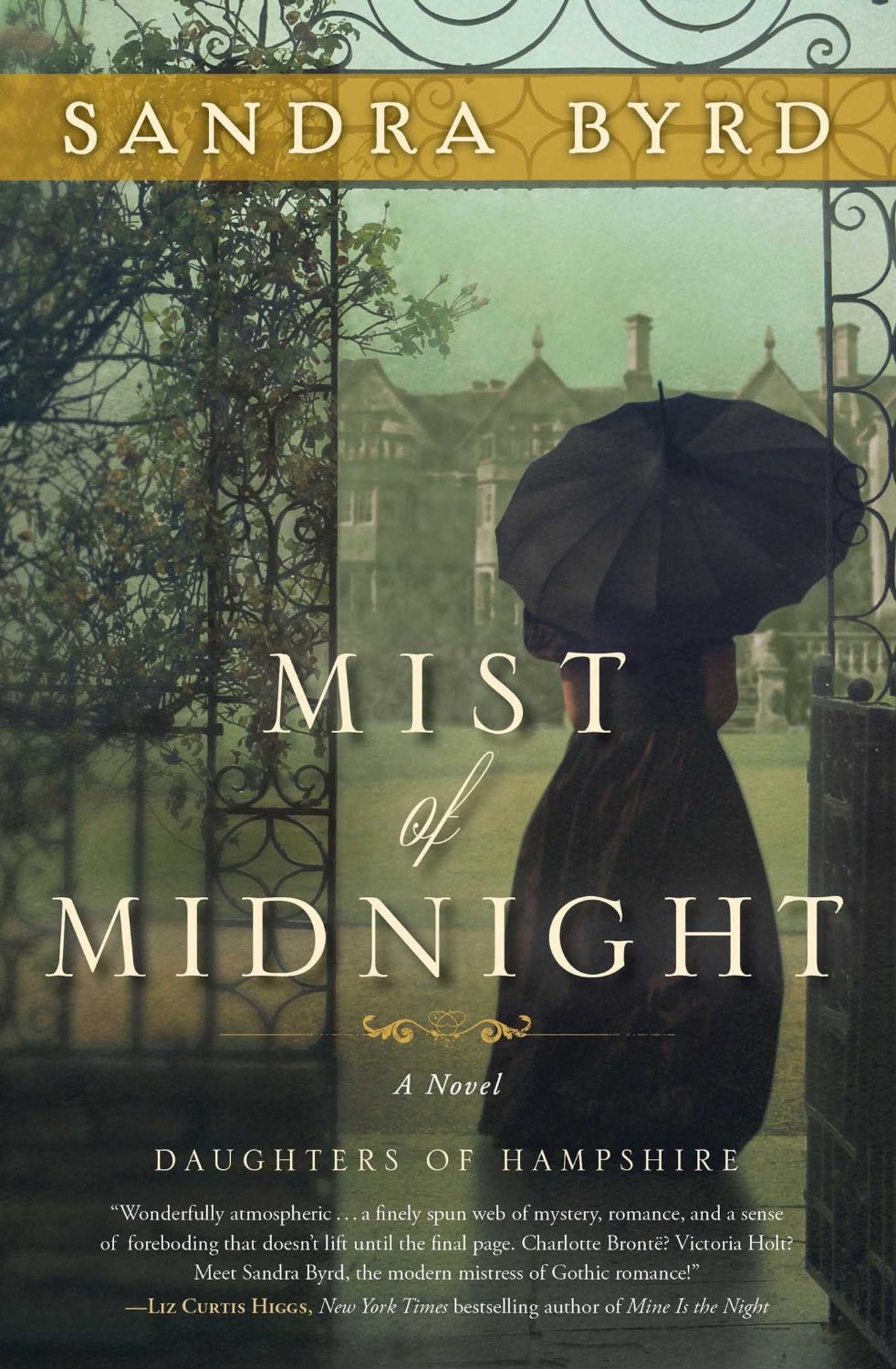 Mist of Midnight: A Novel (The Daughters of Hampshire) by Sandra Byrd
In the first of a brand-new series set in Victorian England, a young woman returns home from India after the death of her family to discover her identity and inheritance are challenged by the man who holds her future in his hands.
Rebecca Ravenshaw, daughter of missionaries, spent most of her life in India. Following the death of her family in the Indian Mutiny, Rebecca returns to claim her family estate in Hampshire, England. Upon her return, people are surprised to see her…and highly suspicious. Less than a year earlier, an imposter had arrived with an Indian servant and assumed not only Rebecca's name, but her home and incomes.
That pretender died within months of her arrival; the servant fled to London as the young woman was hastily buried at midnight. The locals believe that perhaps she, Rebecca, is the real imposter. Her home and her father's investments reverted to a distant relative, the darkly charming Captain Luke Whitfield, who quickly took over. Against her best intentions, Rebecca begins to fall in love with Luke, but she is forced to question his motives—does he love her or does he just want Headbourne House? If Luke is simply after the property, as everyone suspects, will she suffer a similar fate as the first "Rebecca"?
A captivating Gothic love story set against a backdrop of intrigue and danger, Mist of Midnight will leave you breathless.
March, 2015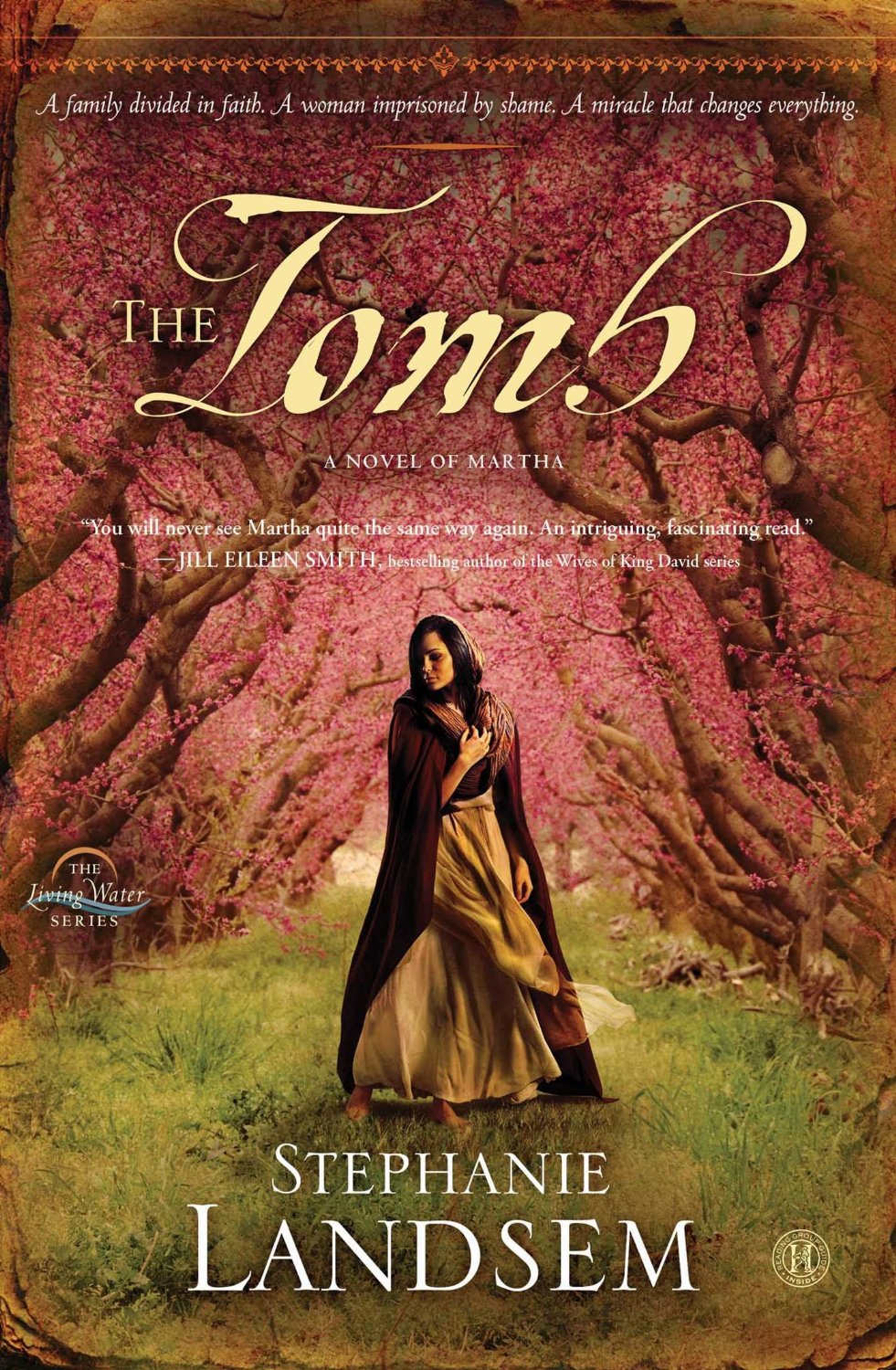 The Tomb: A Novel of Martha (The Living Water Series) by Stephanie Landsem
In this captivating retelling of a classic biblical story, Jesus shocks the town of Bethany with Lazarus's resurrection from the dead, leading Martha—a seemingly perfect woman trapped by the secrets of her past—to hope and a new life.
Everyone in Bethany admires Martha—the perfect Jewish woman. She feeds and clothes her loved ones, looks after the family farm, and meticulously follows every precept of the Pharisees' strict laws. But Martha is hiding a secret. At her sister's marriage feast, she gave her heart and her innocence to a young musician who promised to return and marry her, but instead betrayed her love and abandoned her.
Seven years later, only two people in Bethany know of Martha's secret sin: her brother, Lazarus, and Simon, the righteous Pharisee to whom Martha is betrothed. When Lazarus falls ill, Martha is faced with a choice: send for Jesus to save her dying brother—risking the wrath of Simon who threatens to betray her—or deny Jesus' healing power and remain trapped in her tomb of secrecy and lies.
Meanwhile, on the shores of Galilee, Isa roams the wilderness, tortured by demons and knowing only that someone is waiting for him. When he is healed by Jesus, he finds that seven years have passed since his descent into madness. Isa journeys home to Bethany only to find he is too late to win back Martha's love.
When Martha risks all to heal Lazarus, will Jesus arrive in time, or will he—like Isa—come too late?
March, 2015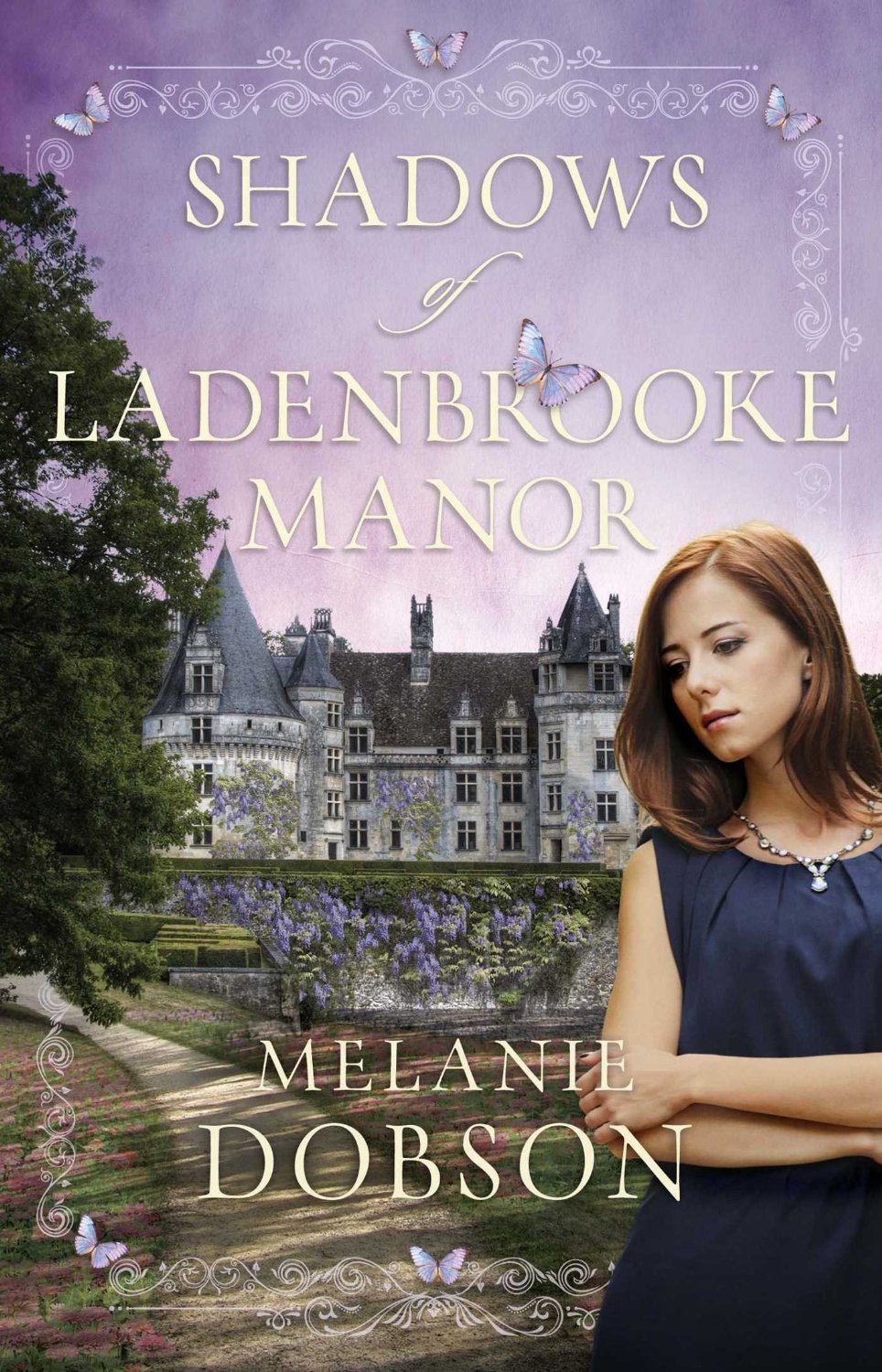 Shadows of Ladenbrooke Manor: A Novel by Melanie Dobson
When Heather Toulson returns to her parents' cottage in the English countryside, she uncovers long-hidden secrets about her family history and stumbles onto the truth about a sixty-year-old murder.
Libby, a free spirit who can't be tamed by her parents, finds solace with her neighbor Oliver, the son of Lord Croft of Ladenbrooke Manor. Libby finds herself pregnant and alone when her father kicks her out and Oliver mysteriously drowns in a nearby river. Though theories spread across the English countryside, no one is ever held responsible for Oliver's death.
Sixty years later, Heather Toulson, returning to her family's cottage in the shadows of Ladenbrooke Manor, is filled with mixed emotions. She's mourning her father's passing but can't let go of the anger and resentment over their strained relationship. Adding to her confusion, Heather has an uneasy reunion with her first love, all while sorting through her family's belongings left behind in the cottage. What she uncovers will change everything she thought she knew about her family's history.
Award-winning author Melanie Dobson seamlessly weaves the past and present together, fluidly unraveling the decades-old mystery and reveals how the characters are connected in shocking ways.
Set in a charming world of thatched cottages, lush gardens, and lovely summer evenings, this romantic and historical mystery brings to light the secrets and heartaches that have divided a family for generations.
May, 2015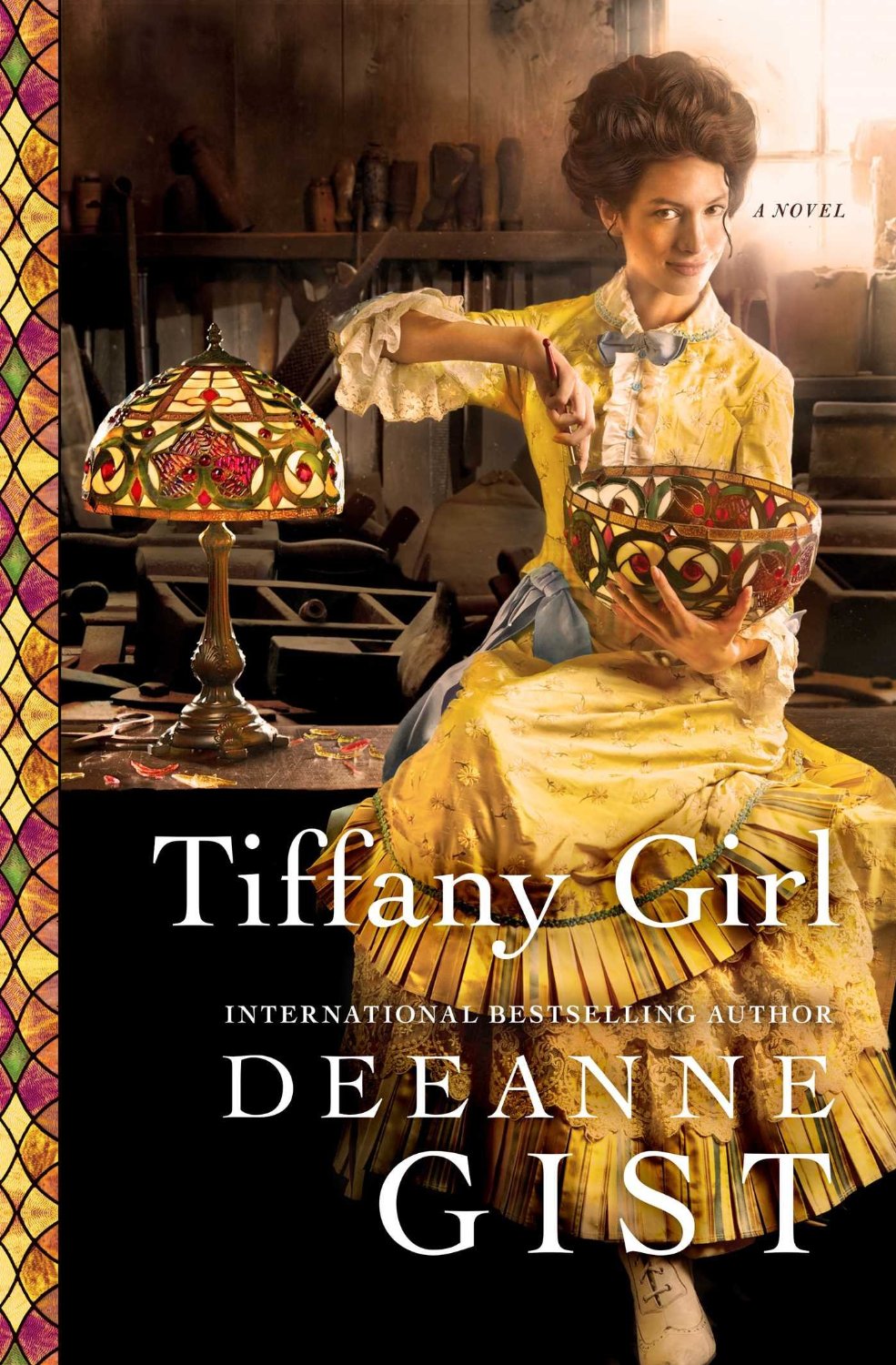 Tiffany Girl: A Novel by Deeanne Gist
From the bestselling author of It Happened at the Fair and Fair Play comes a compelling historical novel about a progressive "New Woman"—the girl behind Tiffany's chapel—and the love that threatens it all.
As preparations for the 1893 World's Fair set Chicago and the nation on fire, Louis Tiffany—heir to the exclusive Fifth Avenue jewelry empire—seizes the opportunity to unveil his state-of-the-art, stained glass, mosaic chapel, the likes of which the world has never seen.
But when Louis's dream is threatened by a glassworkers' strike months before the Fair opens, he turns to an unforeseen source for help: the female students at the Art Students League of New York. Eager for adventure, the young women pick up their skirts, move to boarding houses, take up steel cutters, and assume new identities as the "Tiffany Girls."
Tiffany Girl is the heartwarming story of the impetuous Flossie Jayne, a beautiful, budding artist who is handpicked by Louis to help complete the Tiffany chapel. Though excited to live in a boarding house when most women stayed home, she quickly finds the world is less welcoming than anticipated. From a Casanova male, to an unconventional married couple, and a condescending singing master, she takes on a colorful cast of characters to transform the boarding house into a home while racing to complete the Tiffany chapel and make a name for herself in the art world.
As challenges mount, her ambitions become threatened from an unexpected quarter: her own heart. Who will claim victory? Her dreams or the captivating boarder next door?
May, 2015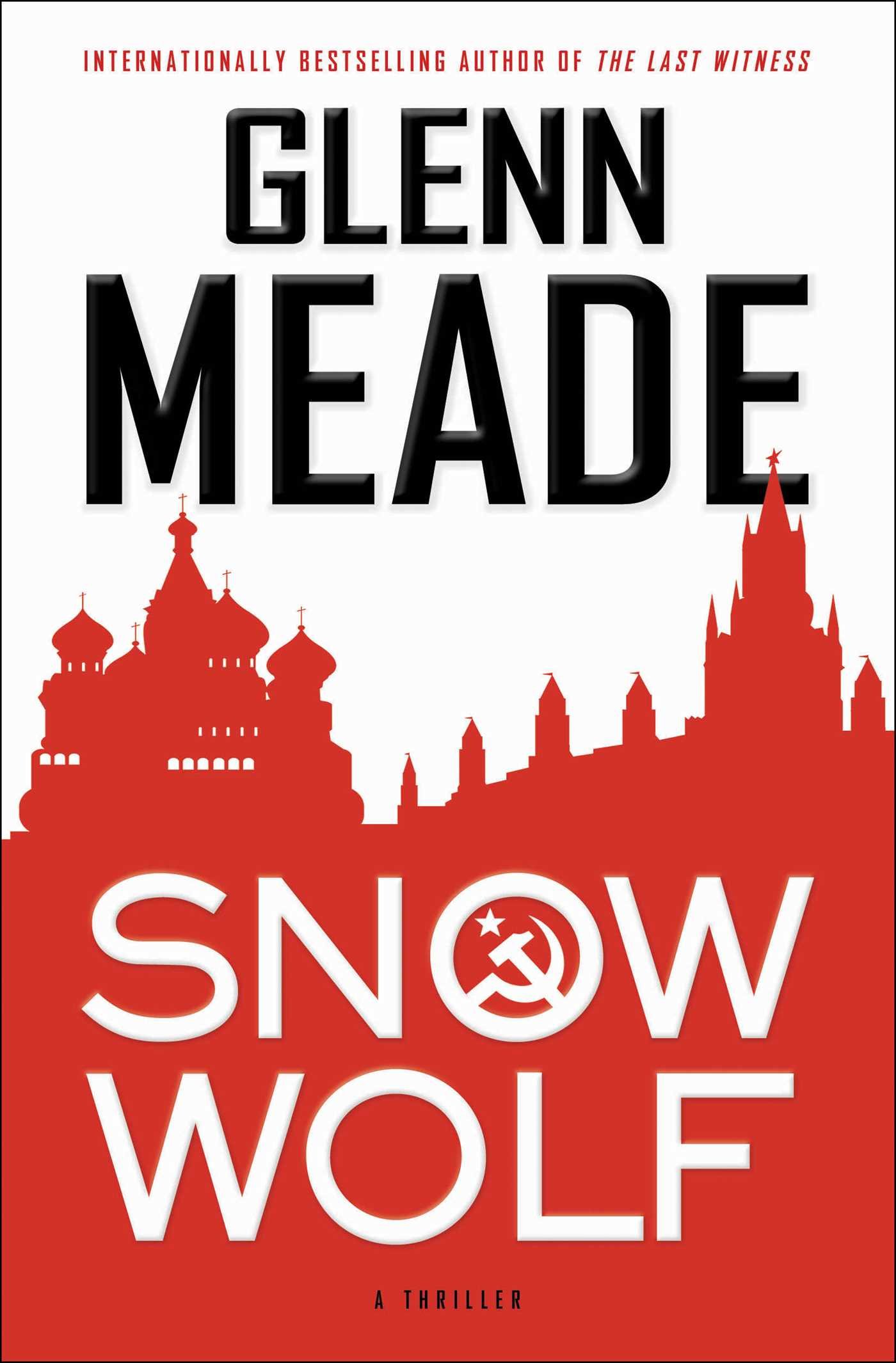 Snow Wolf by Glenn Meade
First published in 1997, Glenn Meade's first internationally bestselling thriller is back and better than ever, as it takes you on a riveting ride into the heart of a Cold War plot to assassinate Joseph Stalin.
It's 1953—the middle of the Cold War. Joseph Stalin is a major threat—with his deteriorating mental stability, reports that he's about to resume his horrifying purges, and the Soviet Union on the cusp of developing nuclear weapons, it's a risk the US government is unwilling to take. Operation Snow Wolf is created to eliminate Stalin before it's too late.
CIA agent Jake Massey is chosen to run the operation and he recruits Alex Slanski—AKA Wolf—to do the deed, along with Anna, who recently escaped from a Soviet gulag, to be his guide.
But someone knows their plan, and the KGB have dispatched their own deadly Major Yuri Lukin to hunt down the hunters. As circumstances quickly unravel, Jake must somehow put an end to the mission he had set into motion—before the entire situation explodes into World War III.
May, 2015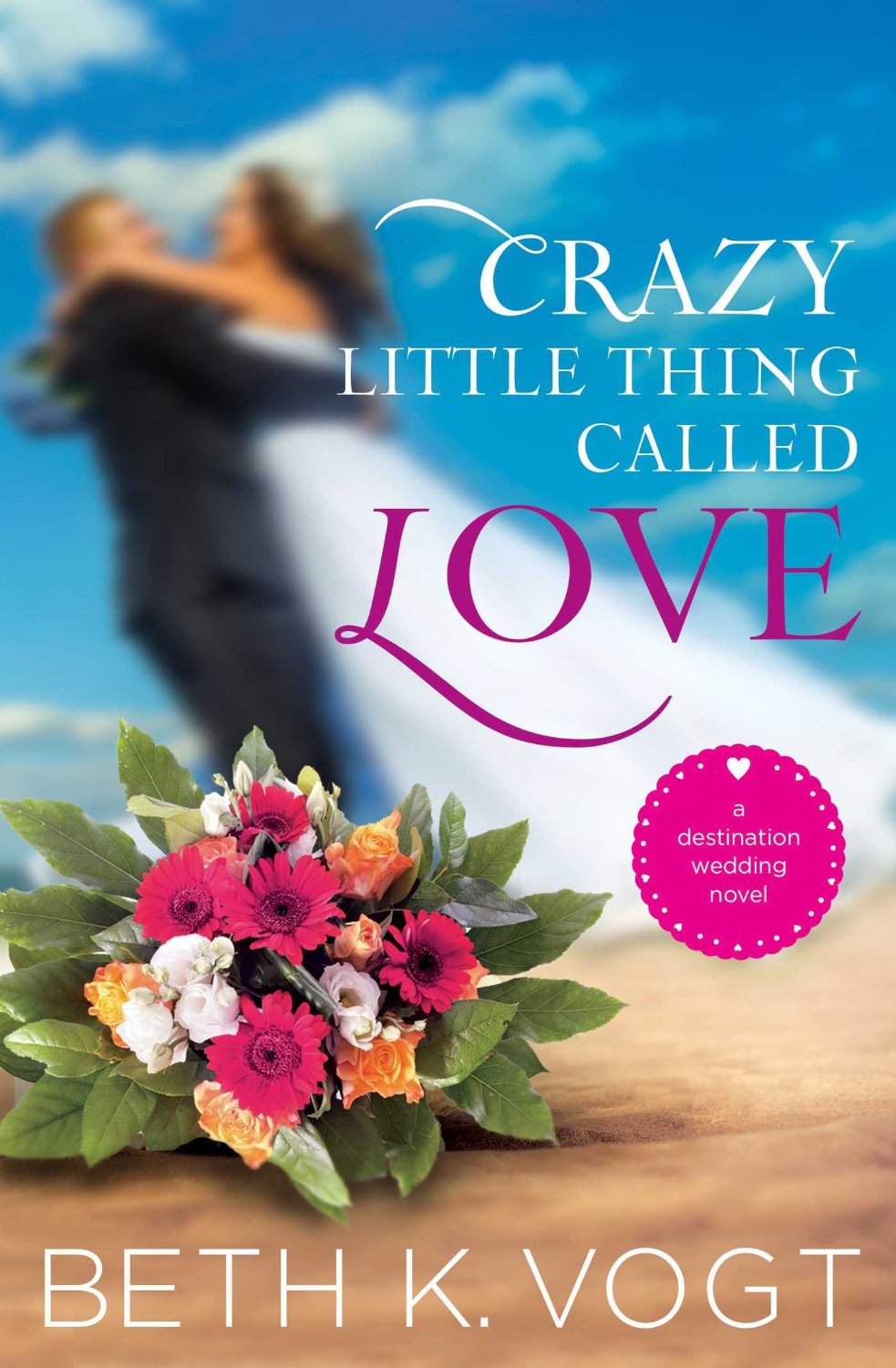 Crazy Little Thing Called Love: A Destination Wedding Novel by Beth K. Vogt
Wedding bells and storm clouds collide in the first engaging novel in a brand-new series about destination weddings, the power of love, and the possible mishaps and missteps that happen on a couple's journey down the aisle to "I do."
Paramedic Vanessa Hollister has put her adolescence behind her, including the unwanted label of being the new kid in town over and over again, thanks to her father's military career. She's overcome what her mother called "the biggest mistake of her life" and is planning an elegant destination wedding in Destin, Florida with her new fiancé. But will the reappearance of her first husband from her what-were-you-thinking teenage elopement disrupt her dream of an idyllic beach wedding?
As a professional storm chaser, Logan Hollister is used to taking risks. However, a reckless decision during the last tornado season has him questioning the future of his team, the Stormmeisters. Coming face to face with his ex-wife eight years after their divorce compels him to confront his greatest regret: losing Vanessa. Does their past give him the right to interfere with her future?
A fast-moving, powerful hurricane throws Vanessa and Logan together as they evacuate to a storm shelter along with other residents of the Florida Gulf Coast. Forced to spend time together, the pair battles unexpected renewed feelings for each other.
Vanessa and Logan are faced with a choice: Should they accept, once and for all, their teenage marital mistake? Or is God offering them a second chance at happily ever after?
June, 2015