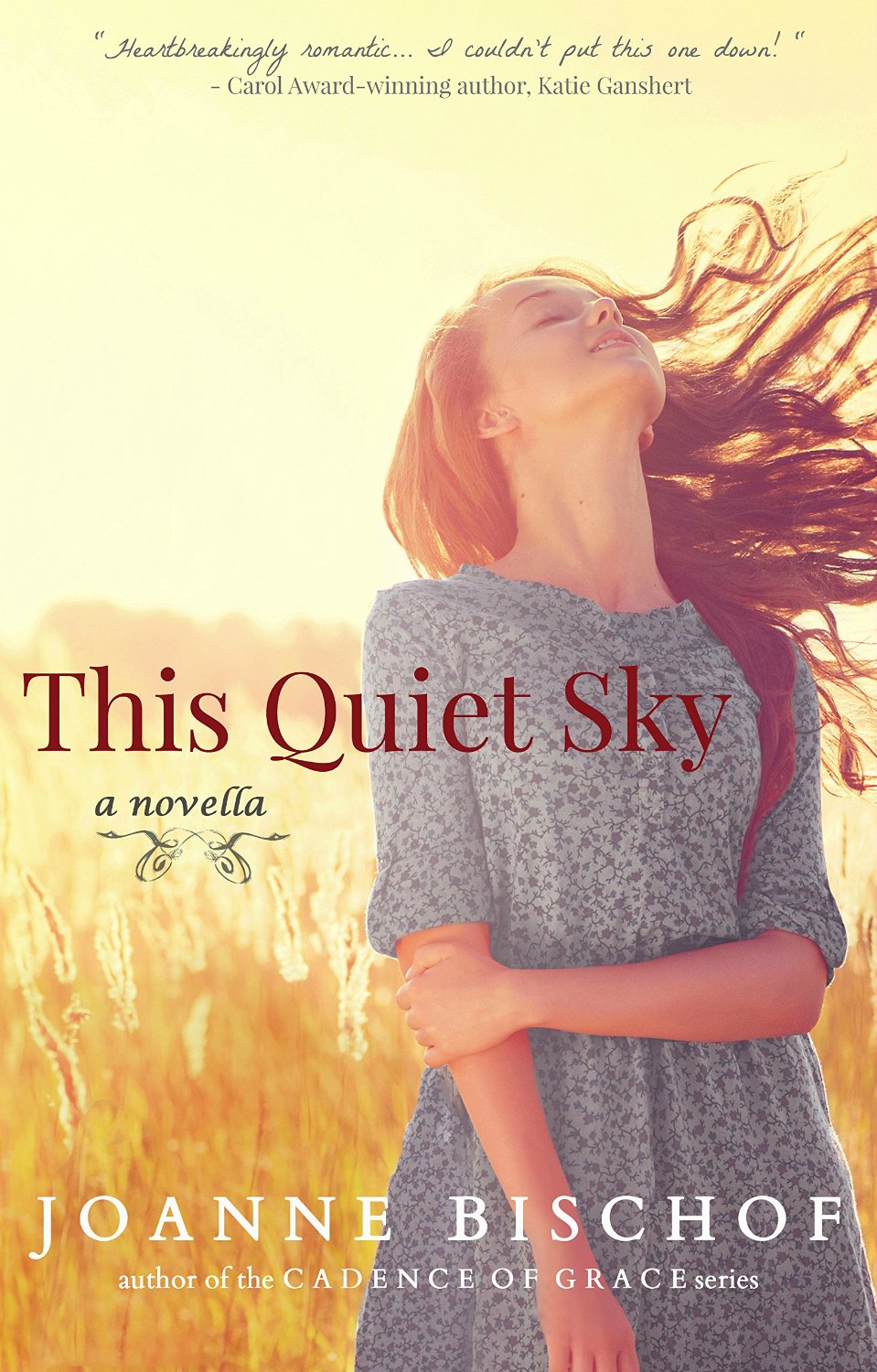 Meet two young dreamers in
Joanne Bischof's
Historical Novella
This Quiet Sky
*********
The Story
There is nothing extraordinary about Tucker O'Shay's dreams. 
Go to college. Become president. Fall in love. 
And pretend like he has enough time to get it all done.
Sixteen-year-old Sarah Miller doesn't expect anything out of the ordinary when she begins her first day at the one-room-school house in her new hometown of Rocky Knob. But when she meets seventeen-year-old Tucker O'Shay—the boy with the fatal illness who volunteers to tutor her in algebra—she finds herself swept up in a friendship that changes the way she sees the world and a love that changes her life. 
Introducing Tucker & Sarah
Sarah:
Brief physical description
A younger version than the woman readers first meet in my other books, sixteen-year-old Sarah is a bit tomboyish and feels awkward.  She also has reddish brown hair and a cheery smile… and I wish that she could see herself the way that Tucker does.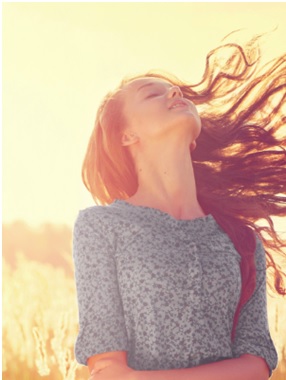 Resembles…
I had the cover image for the novella early on in the writing stage and Sarah's look melted perfectly with the photo model.
Strengths and weaknesses
Her sense of humor, outgoing nature, and ability to love are a few of her greatest strengths in this story. One of her weaknesses is the very reason she meets Tucker—she's so terrible at math that he ends up being her tutor after she flunks her test in the first chapter.
Quirk
Because she has no idea what she wants to do with her life and has a hard time voicing her own hopes, Sarah often answers questions with another question.

Your inspiration for the character

The inspiration for Sarah definitely came from the Cadence of Grace series. There, she's a source of strength and a comforting anchor for others. This younger Sarah stemmed from my desire to illustrate what—and in this case who—helped shape her into that woman.
Tucker:
Brief physical description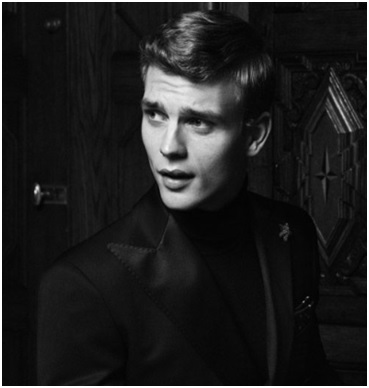 Nearly 18, Tucker has sandy-blonde hair and blue eyes that are rimmed in soft shadows due to his illness. He finds it a flaw, but to Sarah, he's the most handsome young man she's ever seen.
Resembles…
Tucker is equal parts confident and vulnerable, so when I first spotted Swedish model, Benjamin Eidem, he was the perfect fit.
Strengths and weaknesses
Tucker is both friendly and candid which compliments Sarah's journey as she struggles to make sense of who she is. In contrast, his greatest weakness is his physical state. Tucker has a form of cancer that is many years away from being treatable. At first, he'll wrestle with this, but as time goes on, he'll learn more and more to entrust his future to God. In turn, what seems his greatest weakness ends up making him stronger.
Quirk
One of Tucker's quirks is his high-level of intelligence. Though he's a backwoods boy from Appalachia, his goal is to become president. But first he has his sights on college and ends up receiving full scholarships to the finest universities in the country.

Your inspiration for the character
Tucker's character was the reason I wrote this novella. His mark on Sarah's life is what became This Quiet Sky and as I look to the novels that proceeded this novella, I can see his mark on Sarah's heart even there.
I also wanted Sarah to affect Tucker in a special way. Because of his illness, and others' superstitions and ignorance surrounding it, Tucker loses most of his friends. When he meets Sarah, it's the first time in a long time that anyone dares to get close to him—and his heart. She becomes one of the brightest spots in his life and changes each of his days for the better.
Background to the story
The inspiration for this novella really stemmed from Sarah being a young adult who didn't know how to dream big on her own behalf. She has a lifetime in front of her, but is bound up in her own insecurities and hesitations. I wanted her to bump into Tucker. She quickly sees that he's a boy who has everything to lose but dreams as if the future is his for the taking. Partially with his words of encouragement, and partially with the way he lives his life, Tucker encourages Sarah to do the same.
Thanks Jo ~ this is such an amazing story. I loved it!
Relz Reviewz Extras
Review of Be Still My Soul
Jo's Author Alert
Visit Joanne's website and blog
Buy from Amazon: This Quiet Sky