Proving what I had already suspected, Thomas Nelson is on the top of its cover art/story game! This would have to be the best bunch of diverse covers and stories that I have seen for some time in the Christian fiction arena.
I love Irma's cover and story – adore that is set both in Poland and South Africa. From what I've been able to discover, Irma, a South African author, has previously published this book in Afrikaans. Can't wait!
So delighted that Zachary, Carrie, and Mary's reflect their style and stories – each one is intriguing, as is debut author, Laura McNeill's cover. So evocative and different – and the story sounds powerful and needed.
Sarah's is beautiful and Denise's always reflect the contemporary romance she excels with, so much so I will forgive my least favourite cliche – devastatingly handsome – popping up in the synopsis of Married 'til Monday!
Billy's dark and quirky cover and title just screams his writing to me and the Tamera Alexander collaboration is very Gone with the Wind – LOL!
Colleen's novella covers are more in the traditional vein so don't stand out to me and I'm afraid I'm not a fan of Debra's cover at all – apologies to all you cowboy lovers out there!
I could say more but I'll leave the rest to you! Let's generate some chatter.
********
"I thrust my hand toward the sky as my voice begs the Elemental inside me to waken and rise. But it's no use. The curse I've spent my entire life abhorring—the thing I trained so hard to control—no longer exists."
Nym has saved Faelen only to discover that Draewulf stole everything she valued. Now he's destroyed her Elemental storm-summoning ability as well.
When Nym sneaks off with a host of delegates to Bron, Lord Myles offers her the chance for a new kind of power and the whispered hope that it may do more than simply defeat the monster she loathes. But the secrets the Bron people have kept concealed, along with the horrors Draewulf has developed, may require more than simply harnessing a darker ability.
They may require who she is.
Set against the stark metallic backdrop of the Bron kingdom, Nym is faced with the chance to change the future.
Or was that Draewulf's plan for her all along?
June, 2015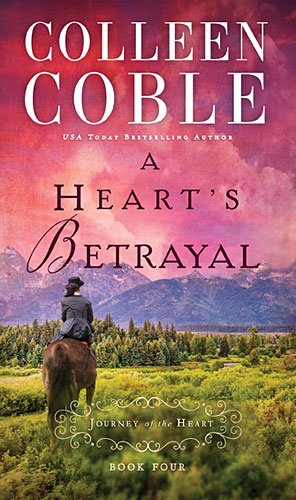 A Heart's Betrayal by Colleen Coble
Emmie finds shelter in the arms of a soldier, but her secret could drive them apart.
When Emmie Croftner answered the door to her late husband's home, she discovered a terrible truth. A woman she's never met reveals that she and Emmie shared the same husband and that the bigamist had never divorced his first wife. The home and farm are not Emmie's property after all.
Suddenly displaced and powerless, Emmie realizes she can't stay in Wabash, Indiana, any longer. She makes for Fort Laramie, Wyoming, where her friend Sarah Montgomery and a new beginning await her. But when she arrives, she discovers she's carrying a child, conceived before her husband's death. Was the new start she'd hoped for only a mirage?
At Fort Laramie, a soldier named Isaac Liddle begins to court Emmie, prompting her to wonder whether she could ever really be his—and whether she dares to tell him she is carrying another man's baby.
June, 2015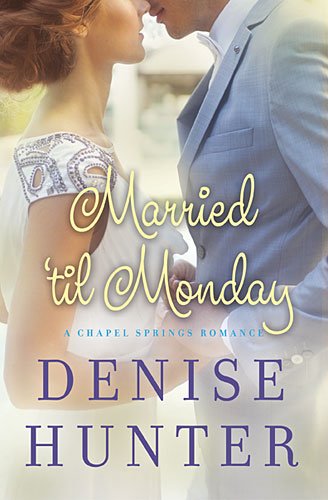 Married 'til Monday by Denise Hunter
With a big anniversary party in the works for her parents, Ryan will pretend to be Abby's husband for just one last weekend.
Ryan McKinley has tried to move on from his ex-wife, Abby. He's sulked, he's gotten angry, and ultimately he bought her dream house. Big mistake. Living alone in the massive 2-story has only made him miss her more. When her parents call him out of the blue about their anniversary party in Summer Harbor, Maine, Ryan believes God has dropped a golden opportunity straight in his lap.
Abby McKinley never exactly told her parents about the divorce. A strained relationship with her dad has culminated in a distant relationship with her parents, but she's finally succumbed to her mom's pressure to make the drive for their 35th-anniversary party.
Then Ryan shows up on her doorstep, looking as devastatingly handsome as ever. When he insists he's going to Seabrook, with or without her, Abby knows she can't say no. Her parents still think they're married and now Ryan knows it too. Besides, he only wants to check in with his best friend from college—her cousin Beau, who just lost his dad. It's just a one-week road-trip with the man who broke her heart. What could possibly go wrong?
June, 2015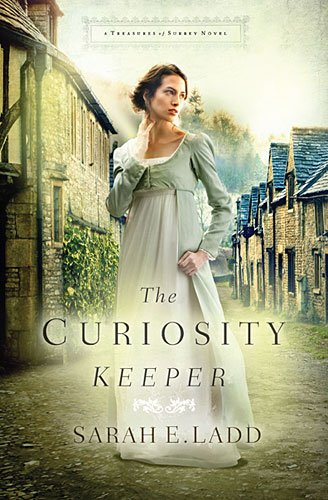 The Curiosity Keeper by Sarah E. Ladd
Born into two different classes, James and Camille shouldn't even know each other. But when the pursuit of a missing ruby brings them together, much more than a mere acquaintance is ignited.
The daughter of a curiosity shop owner, Camille would never be considered a lady. Nor does she want to be. With a fiery personality, she dreams of adventures far beyond the walls of her family's modest business. But when her father thrusts a mysterious box into her hands and disappears, her whole world—dreams and all—shifts.
James is an apothecary, tending to the health needs of the town of Bentworth. His father, a well-known explorer and collector, is quite wealthy from the spoils of his adventures until one risky gamble and a stolen gem leave him on the edge of ruin. Seeking his father's approval, James picks up the hunt for the stolen ruby, leading him to the door of Camille's curiosity shop.
With both of their lives in danger as the ruby remains at large, James squires Camille away to the Bentworth School, believing that would be the last place her pursuers would look for her. They both find their hearts and dreams heading in a new direction, but before they are free to embrace their future they must solve the mystery looming around them. The more they uncover, however, the harder it becomes to know whom to trust. And they begin to realize that recovering the ruby may require a great sacrifice: their newfound love and maybe even their lives.
July, 2015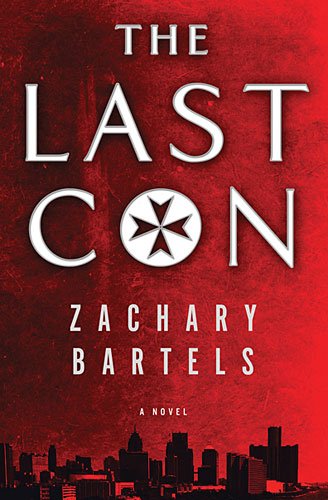 The Last Con by Zachary Bartels
When a con man trying to redeem himself gets pulled back into his old ways, determining which version of himself is the real one may prove his most difficult job yet.
Former con man Fletcher Doyle is finally home after six years in prison. He's working hard to restore his relationship with his wife and twelve-year-old daughter, but it's slow going. He hopes that the upcoming mission trip into Detroit will allow him to demonstrate his newfound faith and honorable intentions—that is, if he can keep himself from murdering Brad, the uptight and condescending church leader who also happens to be his landlord.
But within hours of arriving in the city, Fletcher can feel the pull of the life he thought he'd left behind. And when he runs into his old partner, he finds himself blackmailed into doing another job for a mysterious criminal who calls himself the Alchemist.
Between trying to hide his reawakened criminal life from his wife and the ever-present Brad, and trying to keep the Alchemist from bringing it all crashing down, Fletcher is in over his head. When the unthinkable happens, Fletcher will have to call on his years in the game and his fledgling faith to find an ancient treasure—and restore his family.
July, 2015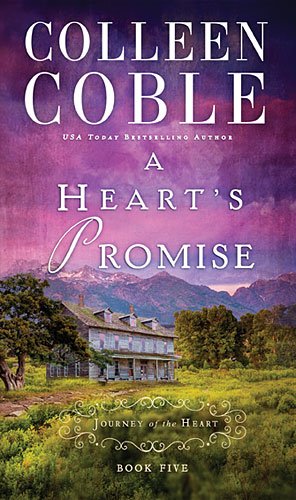 A Heart's Promise by Colleen Coble
A rival threatens Emmie's budding romance with Isaac.
At Fort Laramie, soldier Isaac Liddle determines he will court and win Emmie Croftner's hand. Though courting seems improbable for a woman in her condition, Emmie begins to care deeply for Issac and chafes as Jessica Dubois sets her bonnet for him.
When Jessica learns of Emmie's secret pregnancy, she blackmails her. With the Sioux Wars raging outside the safety of Fort Laramie, Emmie knows she cannot lose Isaac. But will he reject her—and her child—if he learns the truth?
July, 2015
Her Brother's Keeper by Beth Wiseman
Charlotte's heart has been hardened by personal tragedy, but now she has the chance to find peace in a place she didn't expect.
Charlotte Dolinsky arrives in Lancaster County with brand new Amish digs and a renewed purpose. It doesn't take her long to fit into the close Amish community. She might not know how to cook, sew, tend a garden, or milk a cow, but she knows how to lie. And she is a woman on a mission—to wreak havoc on the Plain people and seek revenge for the death of her only brother. But a quiet stranger throws a kink in her plan not long after she arrives. As she delves deeper and deeper into what makes this handsome Amish man tick, she begins to wonder about her intentions and the direction her life is taking.
At twenty-four, Isaac Miller is still unmarried and doesn't see his status changing anytime soon. The Lord has blessed him with above-average physical attributes, but his awkward shyness keeps him from pursuing a relationship with anyone. When Charlotte—or "Charlie" as she calls herself—arrives in Paradise, she steals his heart, and he longs to be a different man.
Can Charlie get past the resentment she feels and open her heart? What happens when Isaac comes out of his shell, drawing attention from all the available women in the area? Will Charlie be able to hold onto him? And will he still want her when he learns the truth?
July, 2015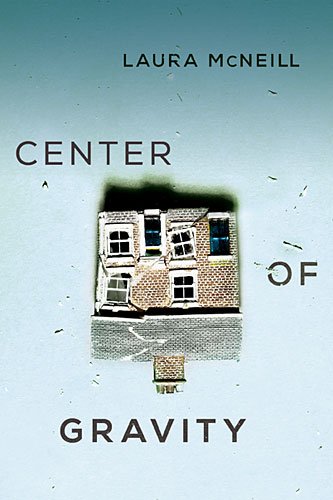 Center of Gravity by Laura McNeill
What if everything you think is true and real about your life is a lie?
Ava's life in the coastal South appears nearly perfect after her recent marriage to the powerful and handsome Mitchell Carson. She loves her husband and the family they have created. Even Mitchell's young son from a previous marriage, Jack, with his superhero ambitions, can't imagine life without Ava. Outwardly, Mitchell appears to be a caring husband and doting father, but as Ava soon discovers, there is a dark side to Mitchell Carson that she never imagined.
When Graham Thomas, a lawyer with a secret past, stumbles into Ava's life, everything changes. Mitchell's jealous streak emerges after an innocent encounter between Graham and Ava, and Mitchell soon convinces himself that Ava is unfaithful. When Mitchell starts divorce proceedings and a custody war, Jack is caught in the middle, which soon makes him question Ava's pure intentions. As Ava searches for a way to save her family she begins to uncover her husband's secret past and capacity for unhinged jealousy and rage.
July, 2015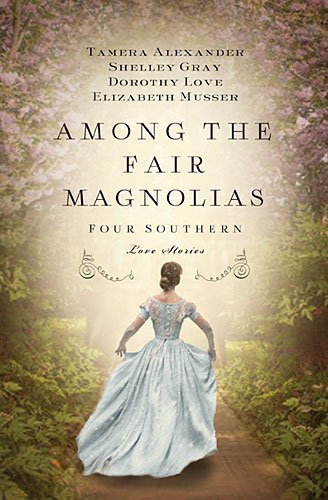 Among the Four Magnolias by Tamera Alexander, Dorothy Love, Shelley Gray, & Elizabeth Musser
Four Southern women are at a turning point in history . . . and in their own hearts.
To Mend a Dream by Tamera Alexander
The Civil War cost Savannah Darby everything—her family and her home. When Aidan Bedford, an attorney from Boston, buys the Darby estate, he hires Savannah to redecorate. Can she find a mysterious treasure before her job is finished?
An Outlaw's Heart by Shelley Gray
When Russell Stark returns to Fort Worth, he's determined to begin a new life. But when he arrives at his mother's homestead, he discovers that she is very ill and the woman he loved is still as beautiful and sweet as he remembered. With time running out, Russell must come to terms with both his future and his past.
A Heart So True by Dorothy Love
Abigail knows all too well what is expected of her: to marry her distant cousin Charles and take her place in society. But her heart belongs to another. A terrible incident forces Abby to choose between love and duty.
Love Beyond Limits by Elizabeth Musser
Emily has a secret: She's in love with one of the freedmen on her family's plantation. Meanwhile, another man declares his love for her. Emily realizes some things are not as they seem and secrets must be kept in order to keep those she loves safe.
July, 2015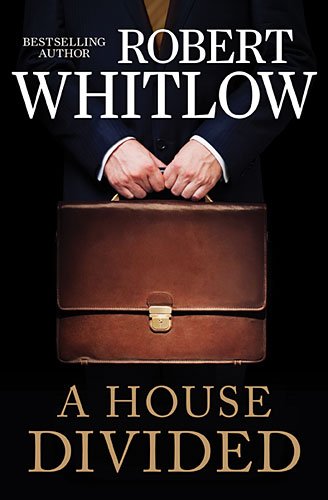 A House Divided by Robert Whitlow
A father's mistakes nearly cost his children everything. Now his children must unite to take on the most important case of their respective careers.
Corbin Gage is slowly drinking himself into the grave while running a small law practice in a small Georgia town. The assistant DA in the same community is his son Ray, poised for a professional breakthrough based on a job offer to work for the best law firm in the area. Roxy is Corbin's daughter, a rising star associate in Atlanta for an international law firm that specializes in high stakes, multi-million-dollar litigation.
Against the advice of everyone in his life, Corbin Gage takes on a toxic tort case on behalf of three boys who have contracted non-Hodgkin's lymphoma due to an alleged chemical exposure. The defendant, a herbicide/pesticide/fertilizer company, is the largest employer in the area. Because of the lawsuit, Ray's job offer evaporates, forcing him to go to work with his father. Roxy's expertise in complex litigation draws her into the drama.
As their investigation uncovers an audacious conspiracy to conceal dangers to their community, Corbin, Ray, and Roxy come to a personal treaty in their pursuit of justice. But they soon discover that burying a problem can have explosive results.
August, 2015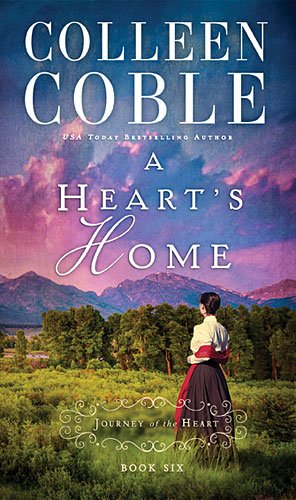 A Heart's Home by Colleen Coble
This Christmas, a tragic loss at Fort Laramie ushers in hope and healing.
When a young mother dies after giving birth at Fort Laramie, Emmie Croftner is shaken by the death of her dear friend—and reminded of the dangers of childbirth. She won't be able to hide her own pregnancy much longer. She's dreading the day that Isaac Liddle, the handsome soldier she adores, discovers her secret.
Then the young infant's father offers a solution: Emmie should marry him so the child can have a family.
With the Sioux Wars threatening soldier and civilian alike, a ready-made family could be the answer to Emmie's prayers for safety. But at what cost to her heart—and Isaac's?
August, 2015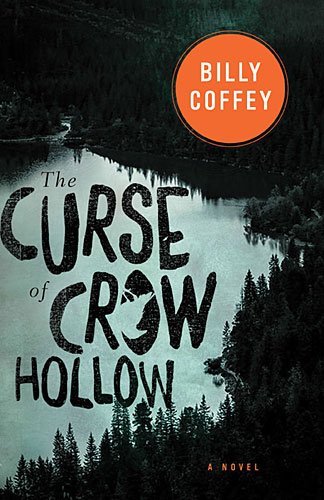 The Curse of Crow Hollow by Billy Coffey
Stories are told of a witch who lives in the woods outside of town. But where does truth end and legend begin?
A group of teenagers find strange prints seared into the ground around their campsite. They follow the tracks, thinking it will lead to fun.
But it doesn't. They eventually arrive at the edge of Alvaretta Graves's property—house of the legendary Riverwood Witch. When an agrument that arises turns violent, Alvaretta places a curse on them.
The sickness comes the next day, gripping residents one by one. Fear overtakes the town, and panic soon follows.
The posse that makes its way back to the witch's home is armed with guns and Bibles and is searching for an end to the sickness and violence. But they are in no way prepared for what they discover there.
August, 2015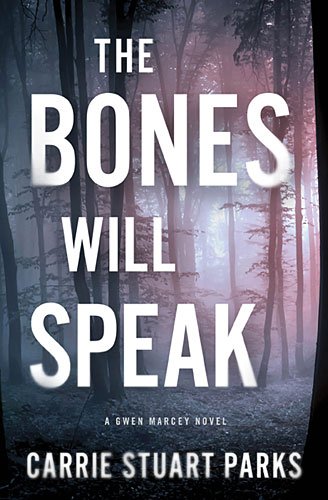 The Bones Will Speak by Carrie Stuart Parks
Forensic artist Gwen Marcey has become the target of a serial killer who believes he's been appointed God's executioner.
In Copper Creek, Montana, Gwen Marcey is struggling to put together her life after cancer and divorce. When her dog retrieves a skull of a murder victim and leads her to the victim's grave, Gwen uses her forensic art ability to identify a serial killer. She is horrified to discover all the victims look like her fourteen-year-old daughter.
The murderer is a "lone wolf," a member of the terrorist group Phineas Priesthood—and he has a score to settle with Gwen. Unraveling the tangled Christian Identity movement, where race—not grace—provides salvation, Gwen is in a frantic rush against time. She must use all her skills to uncover the killer before he can carry out his threat to destroy her and everyone she loves.
August, 2015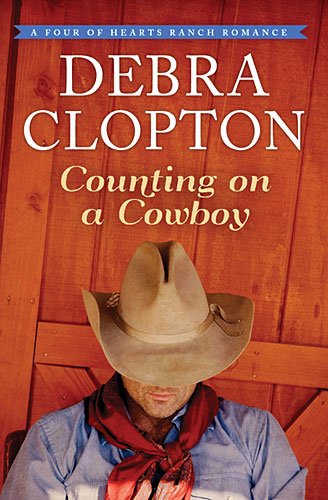 Counting on a Cowboy by Debra Clopton
After losing everything dear to her, Abby never wants to love again. But a certain cowboy spurs her to wonder if maybe love is worth the risk.
Running from a past that haunts her, Abby Knightly is drawn to the homey town of Wishing Springs, Texas, after her favorite advice columnist found love and a home there. Maybe this small town could offer hope and healing and a future for Abby too . . . if she's brave enough to reach out and take it.
Bo Monahan isn't interested in the new romantic destination his little town has become—or the women who might be looking at him like he's their next Mr. Right. Between taking care of his Pops and his growing stirrup business, he isn't looking for serious romantic commitments. But unexpectedly the young child he never knew about appears on his doorstep and Bo's world is turned upside down.
This confirmed bachelor might not need a wife, but he sure needs a woman . . . and newcomer Abby Knightly is definitely a woman. When she comes to his rescue to help him navigate fatherhood, he slowly uncovers her own history. And suddenly Bo's thinking maybe, just maybe, together they can help each other work through the problems of the past to create a future of their own.
August, 2015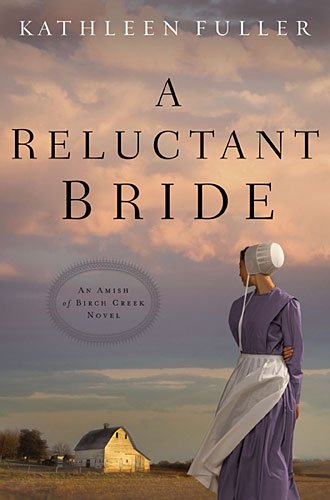 A Reluctant Bride by Kathleen Fuller
When tragedy strikes an independent Amish woman, she must accept a marriage proposal from the man she vowed never to marry.
As the oldest daughter in an Amish family, Sadie's life was mapped out since the day she was born. She would join the church, marry an Amish man, and eventually she and her husband would take over her family's store. But when her parents unexpectedly die in a buggy accident, her life goes into a tailspin. Determined to keep her parents' legacy alive, Sadie works harder than ever to provide for herself and her younger sisters.
However, the bishop is unwilling to let a young woman manage the property and business all on her own. He gives Sadie two choices: marry his son, Aden, or relinquish the business and land to the community. Not willing to give up on her dream, she weds Aden, resigning herself to a loveless marriage.
But while working with Aden at the store, Sadie realizes he isn't the same boy who had betrayed her in the past. In fact, she begins to look forward to the time they spend together, getting to know the man with a kind heart and gentle smile. Just when Sadie starts to let her guard down and perhaps develop feelings for her new husband, several dangerous secrets are revealed. Now everything Sadie has worked so hard to protect is threatened, and she must find a way to save her family—and herself.
September, 2015
Family means safety. Family means protection. Until it doesn't.
Eleven-year-old Kate Whitby leads an invisible life, the youngest member of her odd family. They live in their historic small-town hotel, where she is an expert at keeping everyone's secrets: her sister's a thief, her great-grandmother isn't as crazy as people think, her mother lives in the past, and her beloved grandfather might have killed his best friend.
Devoted to the people she loves—more than they have ever been to her—Kate vows to protect each one.
Charlie Fuse has lived on the streets since his alcoholic father threw him out. When Charlie's powerful street family tests his loyalty by demanding that he kill the son of a rival gang leader, he refuses. They frame him for the murder, forcing Charlie to run.
When Kate finds Charlie injured and penniless, she hides him from his enemies and her uncharitable relatives, unaware that he has a connection to her family as old as the hotel itself.
The murderous gang tracks Charlie down. To flush him out, they take the clueless family hostage and threaten young Kate. Even then, Kate keeps Charlie hidden, putting all her childlike faith in one terrible hope: that the family who has never been able to protect her before might learn how to do it now.
September, 2015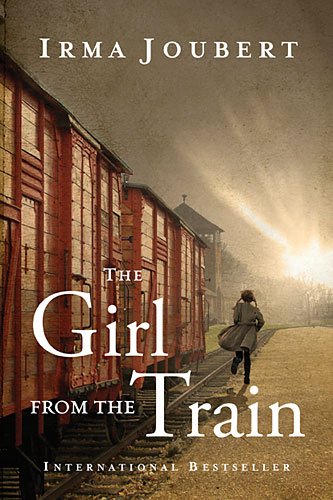 The Girl from the Train by Irma Joubert
A sweeping international love story that celebrates the triumph of the human spirit over the inhumanities of war and prejudice.
Six-year-old Gretl and her sister jump from a train bound for Auschwitz, her mother and grandmother unable to squeeze between the bars covering the windows. The daughter of a German soldier, Gretl understands very little about how her grandmother's Jewishness brought her first to the ghetto, then to the train, and now, to the Polish countryside where she wanders, searching for food and water for her dying sister.
Soon, Gretl finds refuge with Jakob, a Polish freedom fighter, and his family, where she is sheltered until the end of the war.  Gretl is then sent away to a new life, a new name, and a new faith in Apartheid-era South Africa. As she comes of age in this strange place, she confronts its prejudices as she hides the truth of her past from her new family.
When Jakob makes his way to South Africa many years later, Gretl and Jakob are reunited in a love story that transcends time and distance and survives the ravages of hatred and war.
September, 2015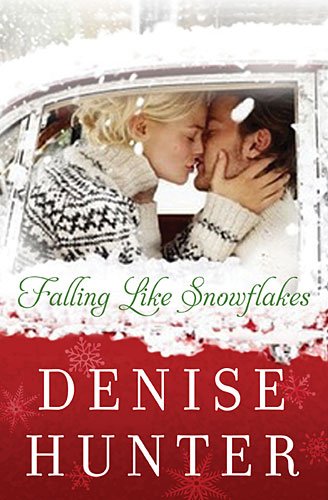 Falling Like Snowflakes by Denise Hunter
When the Christmas season finds Eden in Summer Harbor, Maine, she's on the run from trouble. Romance is the last thing on her mind.
Riding in a bus in the thickly falling snow, Eden Davis wonders how it ever came to this—fleeing under cover of night with young Micah sleeping fitfully in the seat beside her. When a winter storm strands them in Summer Harbor, Maine, Eden wonders if what might have been the end could be a new beginning.
Beau Callahan is a habitual problem-solver. He's recently left his job with the sheriff's department to take over the family Christmas tree farm to save it from insolvency. But he's flummoxed. During the busiest season of the year, he's shorthanded. Then Eden shows up looking for work, and Beau believes he's been rescued. Competent, smart, and beautiful, Eden's also guarded and quiet. He soon figures out she comes with a boatload of secrets. But Beau can't seem to help himself from falling for her.
As Christmas Eve approaches, Beau discovers he'll do anything to keep Eden safe. But who's going to protect his heart from a woman who can't seem to trust again?
September, 2015