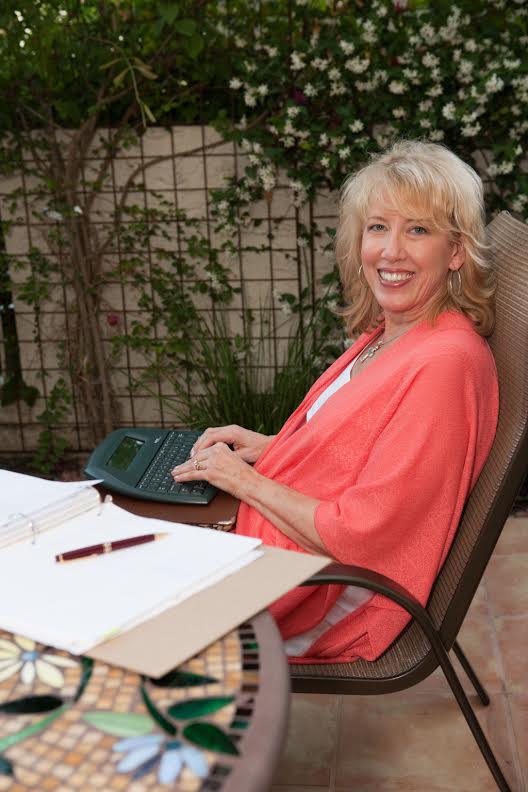 Discover more about
Diane Noble
and her cozy mystery
The Curious Case of the Missing Figurehead
David C. Cook
********
A favourite childhood book?
Little Women by Louisa Mae Alcott
Do you remember the title of the first story you ever wrote? What was it about?
The Littlest Oak Tree, written in my early teens. It was about an oak seedling that grew alone on the edge of a granite precipice. It was smaller and weaker than trees in a nearby forest where good soil was abundant, where rains soaked their roots, and where trees sheltered each other from the harsh winter weather. The littlest tree, however, grew stronger than all the rest because the harsh winds made his branches stronger, the snows provided just enough moisture for his roots to dig deeper into the soil beneath the granite. In the end, he was the  strongest, tallest, most beautiful oak in the all the forest. The brilliance of his autumn leaves became an event for nearby villagers to celebrate with a festival in his honor. Artists learned of the beautiful tree on the granite precipice and came from around the world to paint his portrait.
If you weren't a writer, what career would you/did you/do you have pursued?
Artist: graphite pencil, pastels, oils, sculpting. I've recently taken up graphite pencil drawing again after many years of neglecting that part of my artistic heart.
Why do you write stories?
Characters and plots seem to pop into my heart and head, surprising and delighting me. When an idea hits, I can't wait to sit down at my computer and work out the details. Sometimes I pursue the idea and see it through, other times, I file it away in a "bright idea" folder to consider later. My husband once bought me a license plate holder for my car that read: "So many stories, so little time."
The Curious Case of the Missing Figurehead

She's Passionate about Solving the Case … with the Town's Life-Long Bachelor

 

El Littllefield runs The Butler Did It catering. It's the perfect cover for her to solve "who-done-its" (nothing too dangerous, please!) in this small university town nestled in the Blue Ridge Mountains. While catering her most important event yet—a fancy retirement dinner for Dr. Max Haverhill, life-long bachelor and history dean—countless guests fall ill, a 200 year-old relic is stolen, and her best friend vanishes. All in the first hour.

 

As El and Max race to solve the mystery, they discover there's more to their relationship than simply solving the case. Welcome to Eden's Bridge—the perfect small town setting for big intrigue, romance, and humor.
Describe your novel in 5 adjectives
Mysterious, humorous, romantic, surprising, satisfying.
Please share a little about one of your main characters
El Littlefield, the main character in The Curious Case of the Missing Figurehead — a woman of a certain age—is feisty and unconventional, and exuberant in all she does, whether investigating a mystery, righting a terrible wrong, or worshiping her heavenly Father. She talks to God as she would to a friend and isn't afraid to let her emotions show. At one point she says that she likes to try to make God laugh and quotes Zephaniah 3:17: "He will take delight in you with gladness…he will rejoice over you with joyful songs."
One of her quirks is baking chocolate chip cookies in the middle of the night when puzzling a mystery. In one of her opening scenes, we find her in the kitchen in her sock monkey pajamas, country dancing to Mozart while she bakes.
And in El's own words, "I stand five-two and three-quarters, providing I hike up my shoulders and suck in my stomach. I weight around one hundred ten unless I have access to chocolate. I keep my silver hair cut short because I like to race about with the top down on my vintage Karmann Ghia."
What spiritual theme or question does your story deal with?
Four spiritual threads are woven through the storyline: friendship, love, sacrifice, and forgiveness. One Bible verse I had in mind as I wrote was John 15:13, "Greater love has no one than this: to lay down one's life for one's friends." El's exuberant love for God is contagious, yet she is curiously drawn to the professor's quieter, contemplative love for his heavenly Father. As a writer, I loved presenting two ways of worshiping the same Lord, and how they learn from each other .
Share a recent movie or tv show that you have loved, and why?
One of my  favorite movies is The Fabulous Destiny of Amélie Poulain. It tells the story of a shy waitress who decides to change the lives of those around her through random acts of kindness.  I love the premise of the storyline, and the lengths Amélie goes to better the lives of those in need of loving kindness. Inspiring.
What novel are you working on now?
I am working on book two of the Professor and Mrs. Littlefield mystery series, The Curious Case of the Missing Squash Blossom. It is set in a restored railroad hotel and five-star restaurant in Winslow, Arizona. Last summer, the owner gave me a tour of secret rooms and underground passages last summer. The plot came to life as I followed him through these secret rooms and heard their true-to-life stories.
The plot so far: when Max is asked to be the keynote speaker at a symposium of historians, El accompanies him to take private cooking lessons from a world-renowned executive chef in the hotel's ritzy Turquoise Room. While exploring the secret rooms, she comes across a diary, written by a young waitress the year the hotel opened. The diary contains a dark secret that puts El in danger, should the news get out …
Thanks Diane!
Relz Reviewz Extras
Visit Diane's website and journal
Buy at Amazon: The Curious Case of the Missing Figurehead 0r Koorong