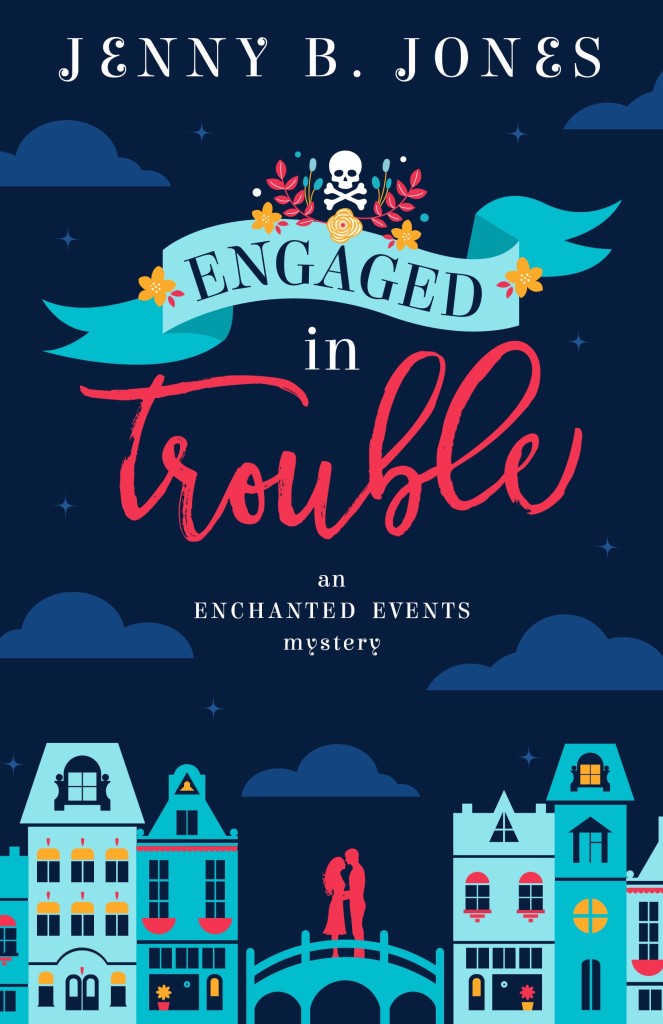 Synopsis:~
When a washed-up pop star inherits a wedding planning business, it's all bouquets and bliss until a bride turns up dead. 
Paisley Sutton shot to stardom as a teenage rock sensation, but ten years later that star has fizzled out, just like her bank account. When she unexpectedly inherits her aunt's wedding planning business, Paisley leaves the glamour of Los Angeles for a charming small town in Arkansas. Thinking she'll arrive in Sugar Creek and liquidate the moldly property, Paisley's shocked to find Enchanted Events has experienced a major makeover and is now the place for brides. She's got two months to keep Enchanted Events afloat if she wants to sell and rekindle her music career with the profits. 
Paisley's tossed into a world of vows and venues, but her most difficult challenge comes in the form of one demanding bride. When this Bridezilla's found facedown in her cake, all fingers point to Paisley as the prime murder suspect. And she does not look good in prison orange. 
This former pop princess will need the help of her gun-toting, ex-CIA grandmother and her handsome neighbor, Beau Hudson, to unravel the mystery and clear her good name. As she and her unruly posse dig into Bridezilla's life, she discovers the woman had a long list of enemies. The closer Paisley gets to the truth, the more her own life is in danger.
Love is in the air this wedding season, but before Paisley can help the ladies of Sugar Creek say, "I do," she's got to unveil a killer. Or find herself the next target.
Engaged in Trouble is the first book in the long-awaited Enchanted Events cozy mystery series by award-winning author Jenny B. Jones. If you like laugh-out-loud adventures, small-town romance, unforgettable, sassy characters, and a mystery to keep you guessing, then you'll love this new page-turning series.
My endorsement:~
There's always been something super special about Jenny B. Jones' writing. The kind of special that has you smiling before you have even opened the cover, delighting in the knowledge that laughter, mayhem, and breath-stealing kisses await you! Engaged in Trouble, the first Enchanted Events Mystery, is all that and then some. Paisley's angst over her spiraling music career and Beau's internal torment, allow the story to delve into deeper emotions, all while the antics of Paisley's grandmother and her elderly bestie flavour the story with belly aching humour. These are the hallmarks of Jenny B. Jones' exceptional storytelling skills, along with a fearlessness to write with relevance and a commitment to write in unexpected and refreshing ways.
This clean read is a gorgeous concoction of murder, romance, quirkiness, and hilarity that I can't recommend it to you enough! The next instalment can't come soon enough
With thanks to the author for my endorsement copy. By way of full disclosure, I provide author support services to Jenny B. Jones. My opinions remain my own.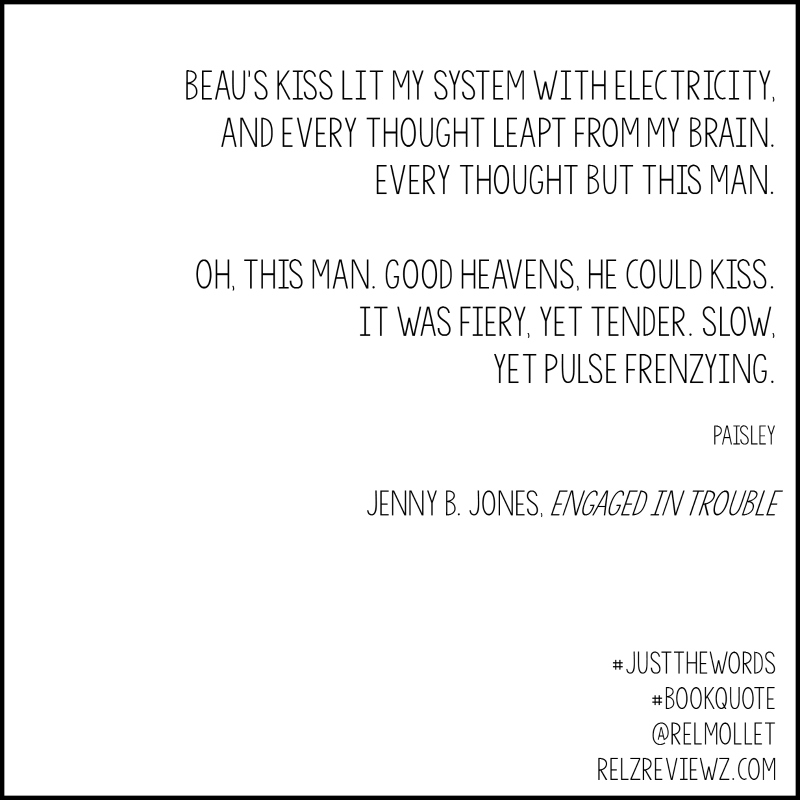 Relz Reviewz Extras
All Things JBJ @ Relz Reviewz
Visit Jenny's website and blog
Buy at Amazon: Engaged in Trouble
Website || Facebook || Twitter || Instagram