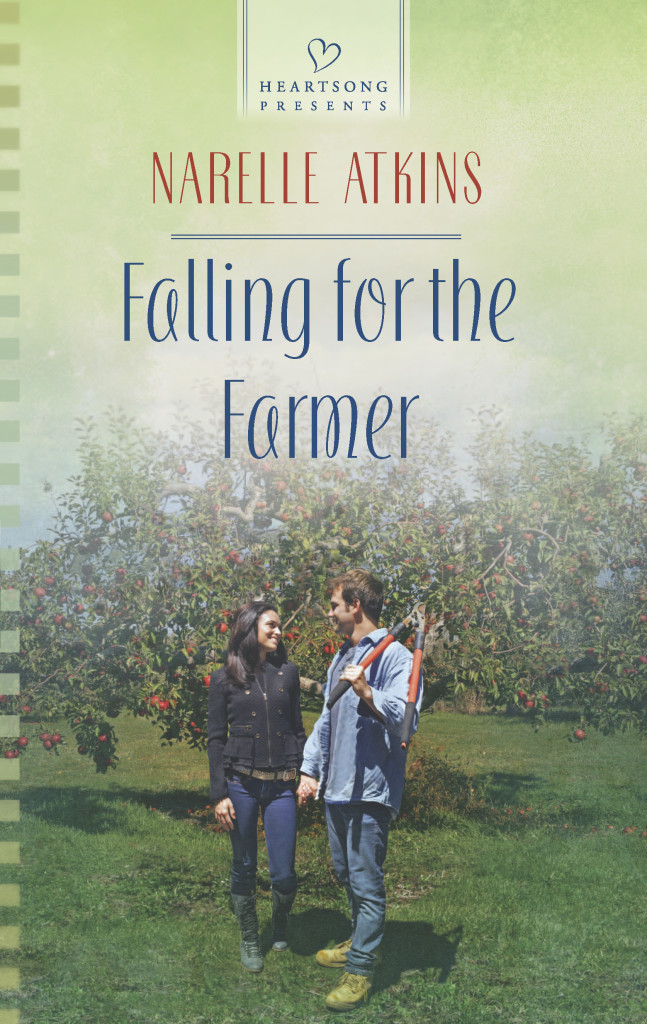 Synopsis:~
Kate Lawson is a runaway bride…
And she's incredibly grateful when Jack Bradley offers her a job on his apple farm. Working side by side in the orchards with her best friend's brother seems like the perfect way to get over her disastrous engagement. Until Kate finds herself falling hard for the handsome farmer.
Jack Bradley knows city-girl Kate isn't here to stay. Yet suddenly he's imagining a life with her in the country. When Kate considers going back to the city, can Jack find a way to show her that her real home is here on the farm, by his side?
My take:~
What a pleasure to review a book by an Australian author! Narelle Atkin's debut novel Falling for the Farmer transports readers to Snowgum Creek, a fictitious small country town in Australia. Narelle provides her readers with all the ingredients sure to please ~ a determined heroine, a compassionate hero, sparks aplenty, and conflict in the guise of a grasping mother and the pain of past betrayals. Kate and Jack are authentic characters who wrestle with their budding attraction while both believing a relationship won't work between them. If you're looking for a short and sweet romantic read, set in a fabulous location (I'm not biased!), then do yourself a favour and discover Narelle Atkins and Falling for the Farmer.
With thanks to the author for my review copy
Relz Reviewz Extras
Visit Narelle's website and blog
Buy Falling for the Farmer from Amazon or Koorong