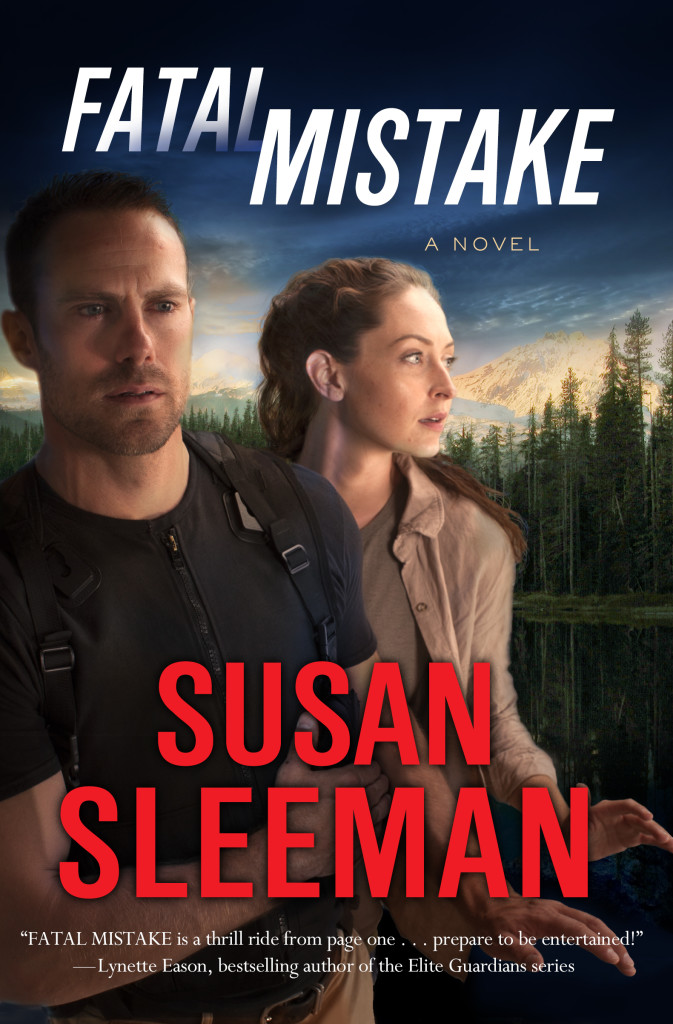 Synopsis:~
Each day could be her last…but not if he can help it.
Tara Parrish is the only person ever to survive an attack by the Lone Wolf bomber. Scared and emotionally scarred by her near death, she goes into hiding with only one plan–to stay alive for another day. She knows he's coming after her, and if he finds her, he will finish what he started.
Agent Cal Riggins has had only one goal for the past six months–to save lives by ending the Lone Wolf's bombing spree. To succeed, he needs the help of Tara Parrish, the one person who can lead them to the bomber. Cal puts his all into finding Tara, but once he locates her, he realizes if he can find her, the Lone Wolf can, too. He must protect Tara at all costs, and they'll both need to resist the mutual attraction growing between them to focus on hunting down the bomber, because one wrong move could be fatal.
My take:~
Susan Sleeman's Fatal Mistake promises a gripping storyline and complex characters with danger stalking leading characters Tara and Cal at the hands of a serial killer known as the Lone Wolf bomber. This story has all the ingredients of an intriguing romantic suspense novel and while there were many elements I enjoyed, I'd love to see some strengthened in the stories to come. The team element is one I love and it was great to be introduced to the various White Knights, who will feature in upcoming novels, and garner a little of their background. Their interaction together was limited, so their team dynamic was missing for the most part. The dialogue was stilted at times, and both Cal and Tara wallowed a little too much in the self-blame game. That said, Susan has been penning romantic suspense novels for some time now and her experience shows in her villian who is multi-faceted and the excellent balance of suspense to romance. I'm keen to read about White Knights' ballistics and weapons expert, Rick Cannon, and therapist, Olivia Dodds in the upcoming Kill Shot.
With thanks to the author and publisher for my review copy.
Relz Reviewz Extras