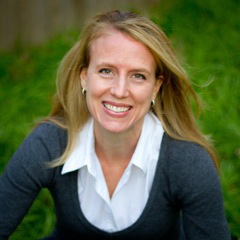 Debut author Becky Wade has made quite a splash with her contemporary romance, My Stubborn Heart, from Bethany House, garnering much praise for her authentic characterisation and honest dialogue.
Enjoy getting to know Becky at Relz Reviewz!
What appeals to you most about writing fiction?
The fun of using my imagination! It's such a delight to dream up characters, dialogue, stories, settings all my own. Through my books, I can be wildly wealthy, or gorgeous, or brave, or feisty. I get to experience the joys and deep loves of my characters.
Why Christian fiction?
Because writing Christian fiction is more than a job — it's a ministry. I dearly hope that my books entertain my readers. But ultimately, my prayer is that God will be glorified through my books. I'd love for gratitude and awe and praise towards Him to well up in the hearts of the women who read my books.
Name five things you can't live without
(Assuming faith, family, pets and home don't count…) My mac laptop. My lip gloss. Dessert. Flip flops. Hairbands so that I can put my long hair in a ponytail or top knot.
Favourite book ~ Favourite movie ~ Favourite TV show.
The Notebook ~ The BBC's version of Pride and Prejudice ~ So You Think You Can Dance.
Where is the most interesting place you have been?
When I was about 13 my family traveled to Athens and we toured the Parthenon. It blew my mind to think of just how OLD it was and all the history that had come and gone since its construction.
What did you want to be when you grew up?
A ballet dancer.
What are two things people might be surprised to know about you?
I thoroughly enjoy doubles tennis. I have a powerful allergy to dust mites.
My Stubborn Heart
Kate Donovan is burned out on work, worn down by her dating relationships, and in need of an adventure. When her grandmother asks Kate to accompany her to Redbud, Pennsylvania, to restore the grand old house she grew up in, Kate jumps at the chance, takes a leave of absence from her job as a social worker, and the two of them set off.
Upon her arrival in Redbud, Kate meets Matt Jarreau, the man her grandmother has hired to renovate the house. From the first moment she meets Matt, Kate can't help but be attracted to him–he's got a combination of good looks and charisma that draw and tug at her. But she knows there's zero chance of a romance between them. Matt's in love with his dead wife, and even if he weren't, Kate realizes that she's way too ordinary for him. For Matt Jarreau is no ordinary guy.
Kate discovers that he was once a great NHL hockey player who left the sport when his wife–an honest-to-goodness former Miss America–was diagnosed with brain cancer. Matt's been hiding from people, from God, and from his past ever since. Yet Kate is absolutely determined to befriend him, to try to reach him, to help him in some small way. No, Kate's not looking for love. She knows better than that by now. But when the stilted, uncomfortable interactions between Kate and Matt slowly shift into something more, is God finally answering the longing of her heart? Or will Kate be required to give up more than she ever dreamed?
Share a favourite paragraph
"Since Beth died, he'd been living with a cold ball of grief square in the center of his chest. He took it with him everywhere he went. It clouded every thought he had. It motivated every decision he made. The people in his life couldn't touch that cold ball. Nothing and no one had. Nothing and no one could.
Except maybe… her."
-Chapter Three, My Stubborn Heart
Which character did you connect to the most?
Kate, my heroine. I really felt and understood her love for Matt (the hero), her dogged hope in God's plan for her, her humor.
Which character was the most difficult to write?
Kate's grandmother, Beverly. I have a fairly easy time writing zany characters, but sweet normal characters are more difficult for me to pinpoint.
What's next in your writing pipeline?
Another Christian contemporary romance! It's about an oil heiress and a cowboy and it's set in small-town Texas, which is proving to be a bundle of fun.
Thanks so much, Becky
Relz Reviewz Extras
Character spotlight on Matt & Kate
Visit Becky's website
Buy My Stubborn Heart from Amazon