Karen Witemeyer returns with a trademark fun and feisty historical romance in Short~Straw Bride from Bethany House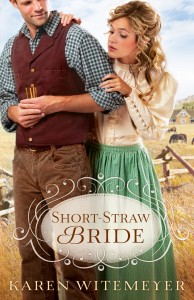 The Story
No one steps on Archer land. Not if they value their life. But when Meredith Hayes overhears a lethal plot to burn the Archer brothers off their ranch, a twelve-year-old debt compels her to take the risk.
Fourteen years of constant vigilance hardens a man. Yet when Travis Archer confronts a female trespasser with the same vivid blue eyes as the courageous young girl he once aided, he can't bring himself to send her away. And when an act of sacrifice leaves her injured and her reputation in shreds, gratitude and guilt send him riding to her rescue once again.
Four brothers. Four straws. One bride.
Despite the fact that Travis is no longer the gallant youth Meredith once dreamed about, she determines to stand by his side against the enemy that threatens them both. But will love ever be hers? Or will Travis always see her merely as a short-straw bride?
Enjoy meeting Travis & Meredith!
Brief physical description
Travis Archer, age 29, is the oldest of the Archer brothers and the head of the clan. His hair is straight, thick, and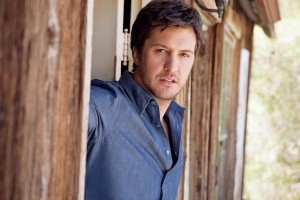 walnut-brown while his eyes are brown rimmed with a touch of green. He is tall and well-muscled from a life of hard, outdoor labour. He tends to wear brown plaid shirts with a dark brown vest.
Meredith Hayes, age 22, has never thought much of her looks. Compared to her vibrant cousin Cassandra, her blonde tresses are mousy with barely enough gold streaking through them to catch the sun. At least she has a lot of it, and it does have a touch of curl to keep it from going completely flat. Her father always told her she had beautiful eyes, but the blue in them is so awkwardly bright, that Meredith knows they are far from fashionable. Still, if her Papa liked them, maybe her future husband would, too.
Actor/famous person
My characters take shape in my mind as I write them, so I don't keep photos to represent them during the building process. However, I had fun searching the web to find some folks that were close to what I imagined.
I chose country singer, Luke Bryan, to represent Travis. His rich brown hair and gorgeous, golden-brown eyes seemed to fit the bill.
For Meredith, I selected singer/ballroom dancer, Julianne Hough. Julianne has the vivid blue eyes that are a must for Meredith. And when she smiles, she has that innocent girl-next-door look that seemed in keeping with Meredith's personality.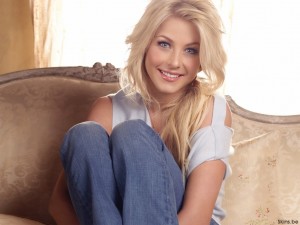 Strengths and weaknesses
Travis's strengths are his intense loyalty to family, his protective nature, and his leadership ability. He's been responsible for the Archer clan since the age of 15 when his father died, and he has never shirked his duty. His greatest weakness is his stubborn resistance to change. His need to protect is so strong that he feels compelled to control everything around him.
Meredith's strengths are her love for family, her compassionate nature, and her willingness to stand up and fight for what she believes in. Her weaknesses include physical limitations due to an old leg injury and a tendency to interfere.
Quirk (if any)
One quirk that affects all the Archer men is their names. Their mother took the charge "Remember the Alamo!" very seriously and named all her boys after Alamo heroes: Travis, Crockett, Bowie (though he only answers to Jim), and Neill.
Your inspiration for the character
I write a lot of myself into my characters. Poor Travis inherited many of my faults. He likes to be in charge, prefers to keep to himself, and strongly resists change. Just ask my co-workers about the time I freaked out when they rearranged the reception furniture while I was gone to lunch one day, and you'll understand. Ha!
As I brainstormed this story, Travis formed in my mind first. When Meredith began to take shape, I knew she needed to be feisty enough to stand up to Travis when he got too stubborn, but she also needed a deep faith to see her through the uncertainty of marrying a man she barely knew.
Background to the story
The story for Short-Straw Bride actually evolved from inspiration derived from the old Hollywood musical, Seven Brides for Seven Brothers.
My story has four brothers instead of seven, and the men don't sing and dance while they do their chores. However the spark came when I thought about this movie and then asked, what if? What if instead of having the heroine agree to a marriage of convenience at the beginning of the story, the brothers drew straws to see who would marry her when a good deed of hers goes awry?
From there, the Archer clan was born, and when Meredith infiltrates their isolated ranch, these bachelors are never the same.
Relz Reviewz Extras
Interview with Karen
Reviews of A Tailor-Made Bride, Head in the Clouds & To Win Her Heart
Karen's FamilyFiction Plus interview
Visit Karen's website
Buy Karen's books at Amazon or Koorong