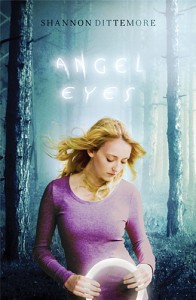 Shannon Dittemore's debut YA novel has released to much acclaim and is the first in a three book supernatural trilogy
Angel Eyes
The Story
Once you've seen, you can't unsee. Everything changes when you've looked at the world through . . .
Angel Eyes
Brielle's a ballerina who went to the city to chase her dreams and found tragedy instead. She's come home to shabby little Stratus, Oregon, to live with her grief and her guilt . . . and the incredible, numbing cold she can't seem to shake.
Jake's the new guy at school. The boy next door with burning hands and an unbelievable gift that targets him for corruption.
Something more than fate has brought them together. An evil bigger than both of them lurks in the shadows nearby, hiding in plain sight. Two angels stand guard, unsure what's going to happen. And a beauty brighter than either Brielle or Jake has ever seen is calling them to join the battle in a realm where all human choices start.
A realm that only angels and demons-and Brielle-can perceive.
Brief physical description
Brielle is a ballerina. Five feet, seven inches tall, long blond hair and crystal blue eyes.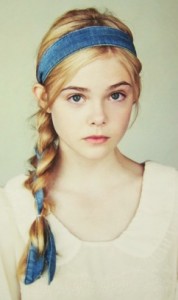 Jake is about six feet tall with sandy brown hair and eyes that are both dark and light at the same time: a green iris with a russet flame bleeding from the center.
Actor/famous person
Elle Fanning as Brielle
Thomas Dekker as Jake
Strengths and weaknesses
Brielle has all the potential in the world, but fear and guilt keep her frozen.
Jake thinks he can fix everything. This is both his biggest strength and his greatest weakness.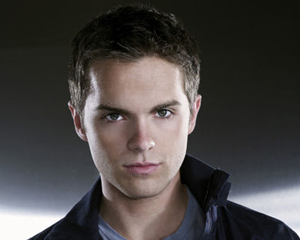 Quirk (if any)
Brielle counts obsessively, especially when she's anxious or bored. She'll count anything. Her footsteps, Jake's blinks. The streetlamps as she passes by.
And Jake? Well, Jake's addicted to doughnuts.
Your inspiration for the character
Both Brielle and Jake are extreme versions of the young people I knew growing up, and the ones who surrounded me working in youth ministry. They have more potential, more talent than they know what to do with, but there's this fear that could very well keep them from reaching any of it.
Relz Reviewz Extras
Visit Shannon's website
Buy Angel Eyes from Amazon or Koorong