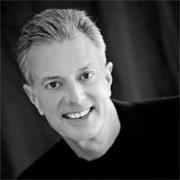 Veteran novelist, Davis Bunn, returns with his second Marc Royce story, Rare Earth, the sequel to Lion of Babylon. This time the Kenyan countryside comes alive for readers.
Enjoy getting to know Davis a little better at Relz Reviewz!
~~~~~~~~
What appeals to you most about writing fiction?
The creative aspect.  That may sound overly simplified, but many authors find the actual writing of a story to be a real grind.  I love it.  I am impatient with most of the other aspects—redrafting, marketing, all speaking except when I am teaching the craft of writing.  I just can't wait to get back and start on the next story.  I hunger for this.
Why Christian fiction?
I came to faith at age twenty-eight.  Two weeks later, I began writing.  I did not even know what a 'calling' meant at the time.  I only knew, this was it.  This was why I was here.  This was the first time I had ever looked beyond my own selfish drive in business, the first time I had ever picked up a pen.  My writing and my faith are intertwined.  When I write for the mainstream, it is still with a moral concept at the forefront of my mind and heart.  When I teach a class where I am the only believer, it is still to represent my God in my craft.
Favourite book ~ Favourite movie ~ Favourite TV show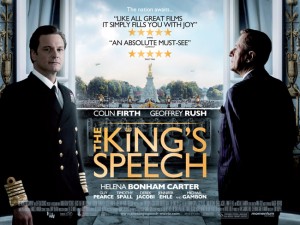 I read all the time.  Favorites are too general.  I transfer my passion as I grow in my craft.  Current favorite book, Blind Side.  Current favorite TV show, Smash.  Current favorite film, The King's Speech.
Where is the most interesting place you have been?
Again, I travel a great deal, and most of it is related to my craft.  Either I am teaching, or researching, or both.  To have a 'most' suggests to me a definite end to growth.  I hope my next place is the 'most' interesting.  Recently, the two most interesting that I've been to recently are El Paso, where I worked on the set of a film for which I wrote the script, and Delhi, where I spoke to a conference of Indian theologians on the power of story and fiction in ministry.
What did you want to be when you grew up?
A professional surfer.
What are two things people might be surprised to know about you?
I love to teach writing.  For me, it is not so much about teaching as sharing my passion with a roomfull of people who are, so very often, afraid to admit that they too are consumed by a similar passion.  For me to do this, and to share with a few how this creative flame is tied to the eternal flame, is just wonderous.
Second, I am passionate about cycling.  I have two sports.  Surfing and cycling.  I only started cycling six years ago.  I never thought I would ever find a sport that competed for my affection, there was surfing and everything else in a secondary position.  But getting out in the open air, seeing the world at this pace, it is a miraculous experience.
Rare Earth
Marc Royce stares down from the helicopter on the Rift Valley slashing across Africa like a scar. Tribal feuds, drought, and dislocation have left their devastation. And he sees a new wound–a once-dormant volcano oozing molten lava across the dry landscape-and clouds of ash obscure his vision. His undercover assignment is similarly obscured. Supposedly dispatched to audit a relief organization's accounts, Marc finds himself amid the squalor and chaos of Kenyan refugee camps caught in a stranglehold of corruption and ruthlessness.
But his true task relates to the area's reserves of once-obscure metals now indispensible to high-tech industry. The value of this rare earth inflames tensions on the world's stage as well as among warring tribes. When an Israeli medical administrator, Kitra, seeks Marc's help with her humanitarian efforts, they forge an unexpected link between impoverished African villages and another Silicon Valley rising in the Israeli desert. Precious metals and inventive minds promise new opportunities for prosperity, secure futures, and protection of valuable commodities from terrorists. As Marc prepares to report back to Washington, he seizes a chance to restore justice to this troubled land. This time, he may have gone too far.
Which character did you connect to the most?
This is the second book starring Marc Royce.  He is a complex individual with a lot of amazing traits.  I feel like I am finally coming to terms with the depths of this man.
Which character was the most difficult to write?
There is a Luo chief in Nairobi, a strong leader who has had everything stripped from him except his faith.  He is the uncle of another great man, another leader.  To have two people from the same tribe, and create individuals that stood out as unique portraits, was very challenging.  I feel that I have done a solid job with them.  I look forward to hearing what my readers think.
What was your favourite scene to write in Rare Earth or share your favourite paragraph
It is very rare that a first scene holds such a powerful connection for me.  Generally it is one where there is a revalation between characters, or a defining moment when a person's eyes are truly opened to the eternal for the first time.  But in this story, Rare Earth, when I shut my eyes and envision the story, it is that first scene that blazes into light.  Travelling on the UN chopper from Nairobi, watching the volcano take shape upon the horizon.  Marc Royce has been sent out there to fail.  And to die.  I really am pleased with that opening sequence.
What's next in your writing pipeline?
The film project has now 'wrapped', that is, actualy filming has been completed.  The producer and director are now deep into the editing process.  Meanwhile, I must get busy and write the novel.  I had the whole thing backwards here, doing the script first, but it has been a lot of fun, and the concept remains very fresh.  So hopefully it will come alive on the page as well as the screen.  Both the film and the story are entitled Unlimited, and are slated for release in September 2013.
Thanks Davis
Relz Reviewz Extras
Reviews of Full Circle,  My Soul To Keep and All Through the Night
Interview with Davis
Visit Davis' website
Buy Davis' books at Amazon or Koorong