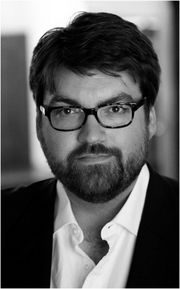 J. Mark Bertrand writes gritty suspense with superlative prose and his character, Detective Roland March, has garnered Mark many a devoted fan!
Look for Back on Murder, Pattern of Wounds and the just released, Nothing to Hide, from Bethany House
Enjoy getting to know Mark a little more at Relz Reviewz
~~~~~~~~
What appeals to you most about writing fiction?
The act itself. Nothing compares to the feeling I have in the middle of, say, Chapter 18, with paper strewn all over my desk, my fingers numb from typing, the hot coffee I just poured sitting cold and neglected at my elbow because I didn't just pour it, that was hours ago. Tour de France racers probably experience the same absorption riding downhill on the penultimate leg of the race––but they have to wear lycra to feel it. Writing delivers exhilaration and lets you wear your street clothes.
Why Christian fiction?
I don't write Christian fiction––at least, that's the message I keep getting. All I can say is this: I love novels. My goal when I sit down to write is to create a great one. I let other people figure out where to pigeonhole the finished product. Some writers have a philosophical vision, some are more entertainers. I have a vision, but it's more theological than philosophical. The ideas that fascinate me as a novelist are the big theological questions––but because I'm not a theologian but a writer, I find ways to embody the questions and explore them in drama.
Name five things you can't live without
•          Deep Readers. I probably shouldn't say this, but a lot of people seem to read these days the way my family conducted our junior-year European vacation: thirteen countries in thirteen days. I remember driving through Lichtenstein (you need a good memory to recall something like that) and we call said: "Been there, done that." In the same way, I see people ploughing through stacks of books, seeing all the sights as they whizz by, but never actually stopping and going inside any of the buildings. Some books are meant for that kind of breeze through, but mine aren't.
So I really love it when I connect with readers who went deeper into the story. The first time someone asked me about the ambiguity in Back on Murder surrounding which dead girl Roland March is actually following, I was in heaven. A lot of people rave about the book without seeing what's happening under the surface––which is fine, I'll take anything I can get––but when you realise, "Here's a reader who really gets it," that's bliss.
There's a passage in Pattern of Wounds (a book obsessed with "the problem of evil") where Carter Robb, a Christian minister, attempts to use the free will defence to get God off the hook with March. In evangelical fiction, that always seems to work. But March slaps it down pretty quick, the way anyone would in reality, an outcome that frustrated some early readers. But a recent review actually quoted that passage as an example of what's great about these books, restoring my faith in the sophistication of humans and giving me an all-around sense of accomplishment.
If I'm going on at length about this, it's only because I really can't live without deep readers.
•          Hard Novels. Specifically the "hard novels" of Georges Simenon, a term he used to describe his psychological crime novels in contrast to the more popular Maigret books. If I had to describe my project as a writer, it would be my own version of the hard novel.
•          Good Paper. The kind you can write on with real ink and not have it bleed through.
•          Fussy Processes. Like grinding fresh coffee beans and boiling water and waiting on the grounds to steep in a French press instead of settling for instant. Like shaving with a brush and a real razor. Like slurping ink through the nib of a fountain pen and going around the rest of the day with stained fingers.
•          Solitude. It always surprises people who know me personally, but I'm not "social," not particularly outgoing. When the occasion calls for it, I man up and do the right thing … but I need long stretches of isolation to maintain my equilibrium. Of course, I'm not really alone. I'm usually reading or writing books.
Favourite book
Shelby Foote's three-volume The Civil War, which I've been reading off and on for years and haven't finished. Roland March is reading it, too. Coincidence?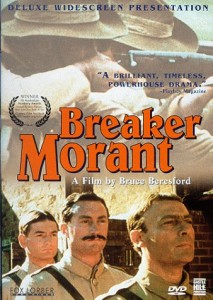 Favourite movie
If it's just me, then Breaker Morant. If it's me and my wife watching, then the The Thin Man.  But there's also a soft spot in my heart for Barry Lyndon, especially the pauses during the conversation between Barry's mother and the family confessor. Kubrick knew when to drag things out.
Favourite TV show
Before Roy Marsden became P. D. James' Commander Adam Dalgleish, he played Neil Burnside in the late-70s Cold War show The Sandbaggers. Imagine a spy thriller that consists mainly of bureaucratic board meetings and office politics. Best Show Ever.
Where is the most interesting place you have been?
The general presence of Marilynne Robinson. Those who have been there know what I mean. Exotic locales have nothing on that.
What did you want to be when you grew up?
My first ambition was to be a garbage man. They got to hang from the bar on back of the truck. Later, I wanted to be a ninja, then a private detective, then a Bushveldt Carbineer, then  an MI6 agent, but after spending a lot of fruitless time working on my accent, I gave up.
What are two things people might be surprised to know about you?
•          That I can't read Robert Louis Stevenson's essay "The English Admirals" aloud without bursting into tears. (Tried again recently and failed.) The part where the one guy takes the depth of the water to make sure that, once he's sunk, his flag will still fly … oops, I better stop now.
•          That in addition to writing novels, I also write about the design and binding of Bibles. BibleDesignBlog.com is the leading site on the subject. (Perhaps the only one, too.) My readers there like to give me a hard time about the March novels not being bound in goatskin with gilded pages.
Nothing to Hide
The victim's head is missing, but what intrigues Detective Roland March is the hand. The pointing finger must be a clue–but to what? According to the FBI, the dead man was an undercover asset tracking the flow of illegal arms to the Mexican cartels. To protect the operation, they want March to play along with the cover story. With a little digging, though, he discovers the Feds are lying. And they're not the only ones.
In an upside-down world of paranoia and conspiracy, March finds himself dogged by injury and haunted by a tragic failure. Forced to take justice into his own hands, his twisting investigation leads him into the very heart of darkness, leaving March with nothing to lose–and nothing to hide.
Please share a little about your latest novel
The third Roland March novel, Nothing to Hide, comes out in July. It mixes up Dante and paranoid conspiracies and secret agents and the Mexican cartels. One of the plot lines was inspired by a true (and truly bizarre) police shooting in Houston, and another plot line anticipates the DEA gun-running scandal in the headlines today. While the first book in the series, Back on Murder, won a Grace Award and finaled for the Inspy, and Pattern of Wounds is now nominated for the Christy, I'm going to go out on a limb and say that Nothing to Hide is the best March book yet. Some old scores are settled and we discover at long last Roland March's origin story.
Which character did you connect to the most?
Part of the book tells the story of March's time in the military, when he was an MP lieutenant at Ft. Polk, Louisiana. While there a mysterious CIA operator turns up with a group of anonymous South American trainees in tow. Not knowing his name, the cops on base dub the CIA man Magnum on account of his moustache (it's the 80s, after all). Writing Magnum's scenes was enormously satisfying.
Which character was the most difficult to write?
The answer is always the same: Roland March. Readers of the earlier books know that March tells the story, which means everything goes through him. The reader doesn't get any information March doesn't. The challenge is leading the reader to conclusions that March doesn't necessarily make himself.
What was your favourite scene to write in Nothing to Hide or share your favourite paragraph
This is from the end of the first chapter:
It's almost midnight and the streets downtown are relatively empty apart from the occasional car heading home late and the occasional homeless guy pushing a cart along the sidewalk. Jerry leans against the passenger door, silent, and I gaze up at the forest of skyscrapers overhead, thinking about my ill-judged leap across the gully, my pointless ramble through the pines. I may be the old man of my homicide squad, but I am not an old man. Just middle-aged, a few years shy of fifty. But my throbbing leg tells a different story. You are old, Roland March, far too old to find yourself––how does the saying go?
In a dark wood wandering.
What's next in your writing pipeline?
Something awesome that I can't talk about at this time. (How's that for a close?)
Sounds like a hook to me! Thanks Mark for sharing ~ I remember I owe you a nice Aussie red if you ever head down under
Relz Reviewz Extras
Visit Mark's website and blog
Buy Nothing to Hide from Amazon or Koorong