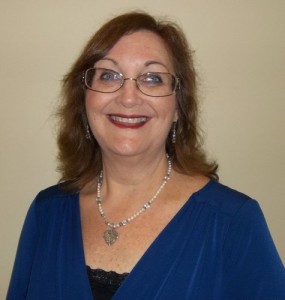 Comedy writer Janice Thompson recently turned her hand to an historical drama in her most recent book on the Titanic tragedy.
Enjoy getting to know Janice!
~~~~~~~~
What appeals to you most about writing fiction?
As an avid theatre buff, I've always appreciated the world of make-believe. ("Calgon, take me away!") Fiction offers the perfect opportunity to lift the reader out of his or her everydayness and offer an inexpensive getaway, free from worries and challenges.
Why Christian fiction?
My faith is integral to my life story, so how could I leave it out of my characters' stories? I try not to preach in my stories, but leaving out the faith elements would be impossible.
Name five things you can't live without
My relationship with God
My grandbabies (and other family members)
My ties to theatre. (I direct at a local Christian theatre.)
A plan of action. (I'm a big believer in goal-setting.)
Great nutritional supplements. (I'm currently on a weight-loss program and would be lost without my vitamins/supplements.)
Favourite book ~ Favourite movie ~ Favourite TV show
Favorite book: Little Women. Ah, how I love Jo March! I always wanted to be her when I grew up. Strangely, I am. Sort of, anyway. Still waiting for a handsome professor to come and sweep me under his umbrella. J
Favorite movie: The Sound of Music. Nothing else even comes close. Have you ever seen a finer love scene than that gazebo scene? Ah, my heart is all a-twitter, just thinking about it!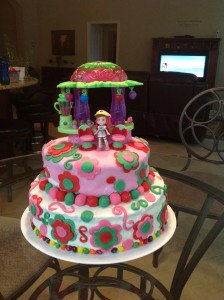 Favorite TV show: Hold onto your horses, folks. This one might stun you. My all-time favorite television show is So You Think You Can Dance. I love all reality competitions (vocal, dance, cooking, baking, etc.) but nothing gets me more excited than So You Think You Can Dance. When I was a kid, I took tap, ballet and jazz, along with gymnastics/acrobatics. Maybe I'm secretly longing to bring back my childhood…who knows!
Where is the most interesting place you have been?
I've been to a lot of interesting places. My father's idea of a family vacation when we were growing up was a week in Vegas at the Sands hotel. I hung out at the pool with major players in the TV/music industry while my dad gambled! We also went on several trips to exotic places over the years: Israel, Bahamas, St. Thomas, Cozumel, etc. Still, I would have to say that the most interesting place I've ever been to would have to be Jerusalem. We went in 1991, just after Desert Storm. Loved every minute of it, especially the Upper Room and the Via Dolorosa.
What did you want to be when you grew up?
I wanted to be a singer and an actress. What an interesting twist, that I ended up being a theatre director and teacher!
What are two things people might be surprised to know about you?
First, I bake cakes. Lots and lots of cakes. (See photos.) It started so innocently! My four daughters all got married within four years of each other and we spent a fortune on that first wedding cake (nearly $600). I'd always loved to bake, and decided to try my hand at a wedding cake. That was in 2004. Since then I've baked hundreds of cakes for baby showers, weddings, parties and more! In fact, I just got home from the store, where I purchased supplies to bake a wedding cake tomorrow!
Second, I lived in Los Angeles for one infamous summer between college semesters and joined the Screenwriter's Guild at the age of 18. I went on to co-author a screenplay (Liar's Moon) starring (a very young) Matt Dillon.
Queen of the Waves
When pampered Jacqueline Abington decides to elope with the family gardener, she asks another woman to take her place on the much-anticipated maiden voyage of the Titanic. Tessa Bowen hails from a poor corner of London but has been granted the opportunity of a lifetime—a ticket to sail to America aboard a famed vessel. But there's a catch; she must assume Jacqueline's identity. For the first time in her life, Tessa stays in luxurious quarters, dresses in elegant gowns, and dines with prestigious people. Then a wealthy American man takes an interest in her, and Tessa struggles to keep up the ruse as she begins falling for him.
When tragedy strikes, the game is up, and two women's lives are forever changed.
What was your favourite scene to write in Queen of the Waves or share your favourite paragraph
The toughest scene to write, by far, was the sinking of the ship. I'll admit something that I've never discussed before: I actually wrote the end of the story and skipped the whole "sinking" part. I couldn't bear to write it. Finally, knowing that I had no choice, I wrote the scene. It totally ripped my heart out. I could hear the cries, feel the icy water, see the bodies floating in the water. Ugh! I usually write comedy, folks! Killing people is not my forte! However, I managed to sink the ship, and take down a few characters, too. I'm not proud of it; just saying I managed it.
Which character did you connect to the most?
Oh my goodness. . .I totally connected with Tessa. I understand her insecurities and questions because I've faced a lot of emotional abuse and manipulation in my life, just like she has. Learning to let go and trust God (and people) has been a challenge for me, and "crafting" her with this same issue came naturally. What a joy, to lead her from a point of doubt to a place of trusting God with her life!
Which character was the most difficult to write?
I had a little trouble with Jacquie because she's so pampered and spoiled. I grew up in a nice home and we travelled a lot, as I mentioned earlier. So, I "sort of" understood the opulent lifestyle. I needed to make her stingy/selfish, but still likeable. Hopefully, (at least by the end of the story), I managed to endear her to the reader.
What's next in your writing pipeline?
I'm currently writing a spin-off series using my Bella characters. What fun! Comedy writing is my passion. I'm not saying I'm sorry I sank the Titanic. . .just saying that it's good to be back in the saddle with a laugh-a-minute story.
Thanks so much, Janice!
Relz Reviewz Extras