Get to know Regency author
Julie Klassen
and her latest novel
The Tutor's Daughter
Bethany House
~~~~~~~~
What appeals to you most about writing fiction?
I'm a big believer in writing the type of books you personally love to read. For me, that's fiction. Writing fiction gives me a chance to visit England (where my novels are set) both in reality–for research–and in my imagination. Also, like many readers, I prefer to learn through fiction than nonfiction. For example, during a sermon at church, nothing perks me up like an illustration or story. Similarly, writing fiction allows me to share bits of history and subtle Christian content in a natural, non-threatening way.
Why Christian fiction?
I didn't necessarily set out to write Christian fiction when I began writing my first book. But, because I am a believer, my world view and faith were evident, at least to some degree. These days, my goal is to write novels that delight readers and glorify God.
Name five things you can't live without
Health, love, family, and meaningful work–I pray God will "establish the work of my hands." (Psalm 90:17) I could live without coffee, chocolate, and cats, but my days wouldn't be nearly as enjoyable.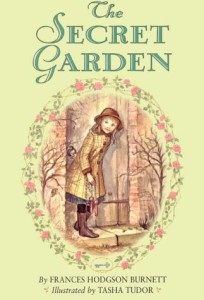 Favourite book ~ Favourite movie ~ Favourite TV show
The Secret Garden, Pride & Prejudice, Downton Abbey
Where is the most interesting place you have been?
England. So many interesting places to visit: Bath, the Cotswolds, Cornwall, Devonshire…I want to go back!
What did you want to be when you grew up?
A mermaid. A marine biologist. A writer.
What are two things people might be surprised to know about you?
1. I was a big ballroom dancer in my day, even taught community ed. classes.
2. I've had the privilege of editing talented authors like Beverly Lewis, Deeanne Gist, and Lisa Wingate.
The Tutor's Daughter
Emma Smallwood, determined to help her widowed father regain his spirits when his academy fails, agrees to travel with him to the distant Cornwall coast, to the cliff-top manor of a baronet and his four sons. But after they arrive and begin teaching the younger boys, mysterious things begin to happen and danger mounts. Who does Emma hear playing the pianoforte, only to find the music room empty? Who sneaks into her room at night? Who rips a page from her journal, only to return it with a chilling illustration?
The baronet's older sons, Phillip and Henry, wrestle with problems–and secrets–of their own. They both remember Emma Smallwood from their days at her father's academy. She had been an awkward, studious girl. But now one of them finds himself unexpectedly drawn to her. When the suspicious acts escalate, can the clever tutor's daughter figure out which brother to blame…and which brother to trust with her heart?
What was your favourite scene to write in The Tutor's Daughter or share your favourite paragraph
I really enjoyed writing the scene in which my main character, Emma Smallwood, is first reunited with Henry Weston, a former pupil from her father's boarding school who once lived to torment her, but has since grown into a handsome gentleman. In fact, when my publishing house filmed a book trailer for The Tutor's Daughter, this is the scene they chose to dramatize. (See trailer below)
Which character did you connect to the most?
As usual, I came to care for many of my characters. I even grew to love Emma Smallwood, who is fastidious, reserved, neat and orderly—very much unlike myself.
Which character was the most difficult to write?
The Weston brothers were a challenge to write, because I wanted to keep readers guessing about which one might be behind the mysterious (and increasingly dangerous) pranks, and which Emma should trust with her heart.
What's next in your writing pipeline?
I am working away on my next stand-alone novel set in Regency England. It's a bit early to share details, but readers can sign up for my email list via my web site www.julieklassen.com or follow me on Facebook to learn details as they become available.
Thanks Julie!