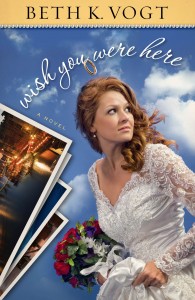 Kissing the wrong guy days before her scheduled wedding leads Allison to become a runaway bride. But can it also lead to happily ever after?

Allison Denman is supposed to get married in five days, but everything is all wrong. The huge wedding. The frothy dress. And the groom.
Still, kissing the groom's brother, Daniel, in an unguarded moment is decidedly not the right thing to do. How could she have made such a mistake? It seems Allison's life is nothing but mistakes at this point. Daniel's adventures—chronicled through a collection of postcards—have always appealed to Allison's well-hidden desire for something more. But how can betraying her fiancé's trust lead to a true happily ever after?
Can Allison find her way out of this mess? Recognizing she doesn't have all the answers won't be easy because she's used to being in control. To find her way again, she will have to believe that God has a plan for her—one outside her carefully defined comfort zone—and find the strength to let Him lead.
Enjoy meeting Allison & Daniel!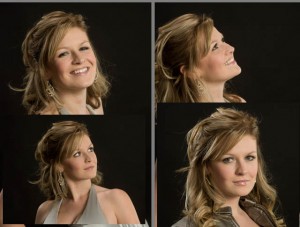 Allison Denman, 22
Brief physical description
5'6", slender – She has auburn hair with a light curl in it and gray-blue eyes.
Actor/famous person 
Here's the fun thing about my cover art: The art department at Howard Books used a live model named Mariah for the Allison you see on the cover of Wish You Were Here. I was thrilled with the attention to detail they gave my cover!
Strengths and weaknesses
Allison wants to do the right thing – and this is both her strength and her weakness. Sometimes you have to choose between competing values – between security and dreams, for example. Allison cares about others and doesn't want to hurt anyone –but sometimes our actions, even when they are right, hurt those we love.
Quirk (if any)
Allison doesn't like to color outside the lines. She's all about order. She even organizes her closet by items and colors: pants in one section, tops in another – and then all segmented by color. Blue, green, red, purple, etc.
Your inspiration for the character
Allison isn't based on one particular woman. I did have a bit of a laugh when I remembered that I broke off an engagement – but not at the altar! Allison speaks to any woman who is on the journey of discovering who she truly is – who God made her to be.
Background to the story
Wish You Were Here grew from one scene into a full-length novel. The scene involved an unnamed bride walking down the aisle toward her groom – but she's having second thoughts. I had to go back and figure out how the bride (who became Allison Denman in Wish You Were Here) got to the church despite all her doubts – and whether she was going to say, "I do." Of course, if she did, then all I had was a short story, not a full-length novel.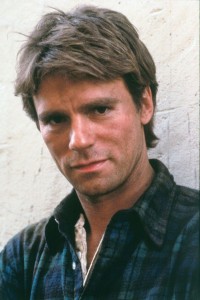 Daniel Rayner, 30
Brief physical description
Not quite six feet tall, husky build, curly brown hair that is always a bit long because he doesn't take time to get a haircut. Usually tames it with a ball cap of some sort.
Actor/famous person
A young Richard Dean Anderson of MacGyver fame, except curlier hair and no mullet!
Strengths and weaknesses
Strength: He's independent, comfortable in his own skin. Daniel's the kind of guy you want around in an emergency. Weakness: He keeps relationships shallow and short-lived. Doesn't do authority figures well.
Quirk (if any)
Daniel has one blue eye and one green eye. He says he's the mongrel and his brother, Seth, is the purebred.
Your inspiration for the character
My husband Rob is my hero—so how could he not inspire Daniel? Like my husband Rob, Daniel is all about the outdoors: camping, hiking, fishing. I joke that I like to watch my husband camp.
Background to the story
Wish You Were Here grew from one scene into a full-length novel. The scene involved an at-that-time unnamed bride walking down the aisle toward her groom – but she's having second thoughts. Daniel is the groom's brother and the best man – and he's also the reason why the bride (who became Allison Denman in Wish You Were Here) struggled with saying "I do."
Relz Reviewz Extras
Review of Wish You Were Here
Interview with Beth
Beth's Author Alert 
Visit Beth's website
Buy Beth's books at Amazon or CBD
Video replay of the Debutantes' Story Soiree