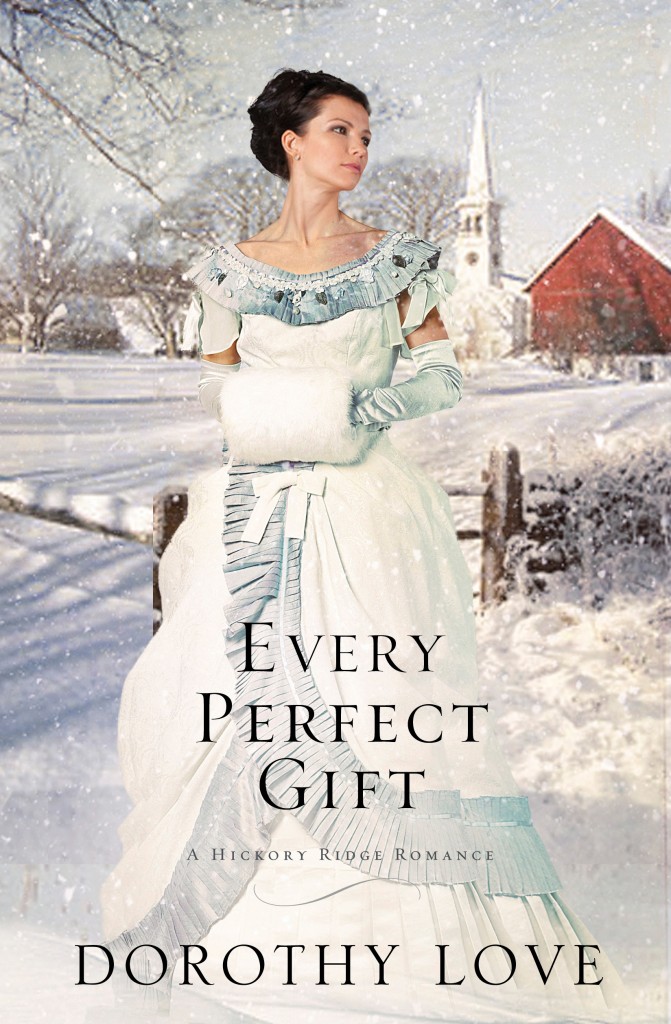 Meet an architect and an aspiring writer in
Dorothy Love's
Every Perfect Gift
Thomas Nelson
The Story
Ethan and Sophie long to share a future together. But the secrets they're not sharing could tear them apart.
Sophie Caldwell has returned to Hickory Ridge, Tennessee, after years away. Despite the heartaches of her childhood, Sophie is determined to make a home, and a name, for herself in the growing town. A gifted writer, she plans to resurrect the local newspaper that so enchanted her as a girl.
Ethan Heyward's idyllic childhood was shattered by a tragedy he has spent years trying to forget. An accomplished businessman and architect, he has built a majestic resort in the mountains above Hickory Ridge, drawing wealthy tourists from all over the country.
When Sophie interviews Ethan for the paper, he is impressed with her intelligence and astounded by her beauty. She's equally intrigued but fears he will reject her if he learns about her shadowed past. Just as she summons the courage to tell him, Ethan's own past unexpectedly and violently catches up with him, threatening not only his life but their budding romance.
Introducing Sophie & Ethan
Brief physical description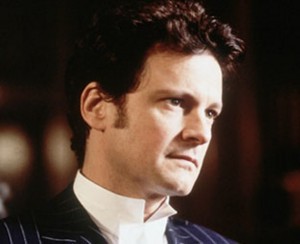 Sophie: slender, green eyes, latte skin
Ethan: tall and muscular, dark brown hair, deep blue eyes
Resembles…
As I was writing this story I imagined Ethan as a young Colin Firth, only with blue eyes. Because of her background, Sophie is a composite. I can't think of anyone famous who is like her. She is an original!
Strengths and weaknesses
Sophie's strengths are her resourcefulness, independence and determination. Her weaknesses are impatience and sometimes, stubbornness.
Ethan's strengths are his intelligence, decisiveness and compassion for others, which gets him into trouble with his boss at Blue Smoke. His weaknesses are that he is slow to trust others and sometimes too quick to judge the motives of others.
Your inspiration for the character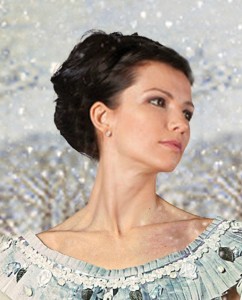 Sophie is based on several real- life female journalists of the time, including Lydia McPherson, who has a cameo role in the novel. I so admire those early journalists who blazed the trail and made it possible for me to work my way through college as a newspaper writer and editor.
Readers of my previous Hickory Ridge books know that Sophie lived at the local orphanage until Ada and Wyatt Caldwell adopted her and took her Texas where she grew up on their ranch and kept secret the gossip about her heritage. In the 1800's to be of mixed parentage was a huge handicap and for this part of Sophie's story I was informed by Daniel Sharpsteins' nonfiction book, The Invisible Line. The real-life examples in his book inspired me to create a fictional character who struggles with questions about her identity and with the secrets it forces her to keep.
A terrible secret forms the thread running through Ethan's life as well, a secret he has spent his entire life trying to escape. But then the arrival of a former slave forces Ethan's past to light, threatening his life as well as his and Sophie's budding romance.
Background to the story
After twelve years in Texas with her guardians, Ada and Wyatt Caldwell, Sophie returns to Hickory Ridge against their advice to resurrect the Gazette, the local newspaper.
Ethan Heyward's childhood was shattered by an unspeakable tragedy. Now an accomplished architect and businessman, he has built Blue Smoke, a luxury resort atop Hickory Ridge.
When Sophie interviews Ethan for her newspaper, he is impressed with her beauty and intelligence. She's drawn to Ethan, too, but fears rejection if he learns of her questionable heritage. Just as Sophie musters the courage to tell Ethan the truth, his own past catches up with him, putting his life, and their shared future in jeopardy.
EVERY PERFECT GIFT , which Publisher's Weekly calls "a gift to readers" is the final book in the Hickory Ridge series. Readers will catch glimpses of many of the characters they met in other books including the Caldwells, Griff and Carrie Rutledge, the main characters from BEAUTY FOR ASHES, Jasper Pruitt, Sheriff McCracken, and others.
Relz Reviewz Extras