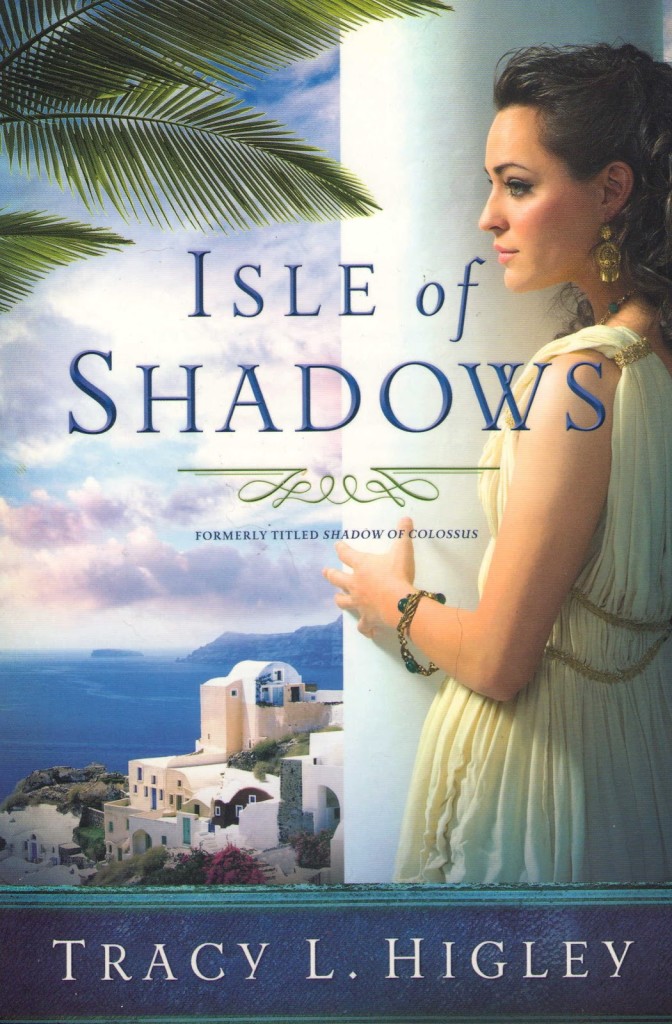 Synopsis:~
On the island of Rhodes, 227 BC, Tessa of Delos has served for ten years as a hetaira-a high-priced Greek courtesan-to a wealthy politician. In that time, she's lived in luxury, but as a virtual prisoner, serving at her master's whim. Though intelligent and beautiful, Tessa has learned to numb herself to all desires for freedom and love.
But when her owner meets a violent death, Tessa is given the chance to be free-if she can hide the truth of his death and maintain a masquerade until escape is possible. She joins forces with unlikely allies-a Hebrew houseservant named Simeon and Nikos, a seafarer who wants to work in the house of Tessa's owner.
My take:~
Tracy Higley transported me to the magnificent island of Rhodes, a cultural mecca of the ancient world, basking in the shadow of the enormous Colossus of Helios, in this tantalising novel of political intrigue and spiritual redemption. I felt Tessa's pain, a woman with great political influence yet without freedom, sold to the highest bidder. Nikos knows Tessa's status but is drawn to her and sees her as God does, as a woman of great worth. The Jewish plight is told through the eyes of Simeon and his family and God's faithfulness is shown through Simeon's devotion and Nikos' sacrifice.
Fast paced adventure, fascinating characters and insights in to the culture, politics and people of this ancient world make Isle of Shadows a unique and unmissable read. I am delighted that the Ancient World continues to be revealed in this revised and updated version of Shadow of Colossus, and Tracy's other exceptional novels.
With thank to Thomas Nelson for my review copy
Relz Reviewz Extras
Reviews of Pompeii, Petra, Guardian of the Flame and City of the Dead
Character spotlights for Pompeii, Petra, Guardian of the Flame, Shadow of Colossus (now Isle of Shadows) and City of the Dead
Visit Tracy's website and blog
Buy Isle of Shadows at Amazon or Koorong