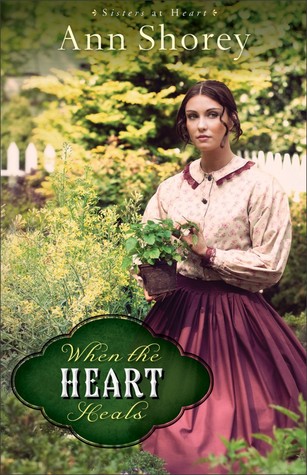 Synopsis:~
Courageous and unconventional, Rosemary Saxon served as a nurse during the Civil War, a service that has caused most women in town to regard her as unfeminine and downright vulgar. Although she would like to put her experiences as a nurse behind her, she must support herself. She takes a position with Dr. Elijah Stewart and a mutual attraction begins to develop. But when a sophisticated woman arrives in town claiming to be Elijah's fiancée, a heartbroken Rosemary decides to leave Noble Springs and start fresh.
Can Elijah convince her of the mystery woman's deception before he loses her forever?
My take:~
Ann Shorey delivers a traditional historical romance with all readers have come to expect from her ~ detailed characters, historical nuances, and a tender romance. Revealing the societal shunning many female nurses received following the Civil War, adds interesting layers to the tale and garners much sympathy for Rosemary's plight. Ann ensures Rosemary is not a cookie cutter character, she is independent, defensive, and quick to judge which provides plenty of frustrating moments for Elijah and, at times, the reader! Curt, Rosemary's brother, and his wife Faith feature so readers will enjoy revisiting them from Where Wildflowers Bloom. When the Heart Heals is a solid addition to Ann's Sister's At Heart series and will appeal to fans of Maggie Brendan, Ann Cabot, and Melanie Dobson.
Available January, 2013  at your favorite bookseller from Revell, a division of Baker Publishing Group.
With thanks to Revell for my review copy
Relz Reviewz Extras