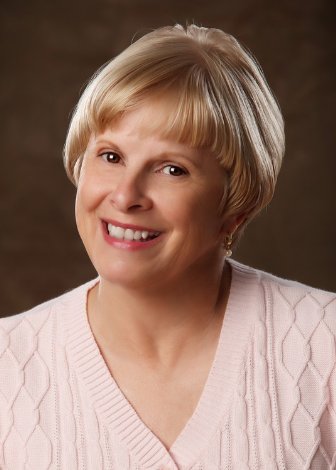 Discover more about
Jan Watson
and her historical novel
Buttermilk Sky
Tyndale House
********
A book character that sticks in my mind is... Why?  Chanis Clay, the young sheriff from Buttermilk Sky, sticks in my mind because I like him very much and because his character was so much fun to write.
The last book that made me cry was… It wasn't the book, but when I watched the last of the PBS series, The Roosevelts, last evening I had tears in my eyes.
The last book that made me laugh out loud was… The beautiful pictures in Kelle Hampton's memoir, Bloom, Finding Beauty in the Unexpected, made me laugh out loud.
I'm completely immersed in their storytelling, whenever I read a book by… I become totally immersed in every book I read and especially so in the one I'm currently reading.  The Coming Plague, a work of non-fiction by Laurie Garrett, is simply captivating and reads like a novel.
The first person who encouraged me to pursue my writing was… My husband was my first encourager. He bought a word processor for me when I first began to write and said, "Now, go tell your stories." What could I do but write a book?
If I wasn't a writer, I would be… still me.
I write stories because… they are there.
Buttermilk Sky

Weary of the expectations imposed on her by her strict upbringing, eighteen-year-old Mazy Pelfrey prepares to leave her home in the Kentucky mountains for the genteel city of Lexington, where she'll attend secretarial school. She knows her life is about to change-and only for the better. Everything will be blue skies from now on. But business school is harder than she thought it would be and the big city not as friendly, until she meets a charming young man from a wealthy family, Loyal Chambers.

When Loyal sets his sights on her, Mazy begins to see that everything she'd ever wished to have is right before her eyes.

The only hindrance to her budding romance is a former beau, Chanis Clay, the young sheriff she thought she'd left firmly behind.
My latest novel can be described by these 5 adjectives… funny, quirky, interesting, charming, and satisfying.
My main character is… Mazy Pelfrey. Mazy is a darling girl who believes in the goodness of others. She's a daydreamer and a bit naive but willing to learn and grow. Her faith is strong and true.
My main character resembles…. Goldilocks.
My story's spiritual theme is… Faith is the victory.
The most recent movie or tv show I loved was… Why? I love the PBS series Call the Midwife. I was a mother-baby nurse for twenty-five years and so this is close to home for me. I once saved a newborn's life with nothing but a bulb syringe and a little free flow oxygen. Oh, the stories that come to mind.
You may not know this about me, but I… didn't drive until I was thirty years old, (if tractors don't count.)
I might go all fan girl if I met… I just met Jan Karon the author of the Mitford series. Ms. Karon is as engaging and down to earth as are her books. I have her latest, Somewhere Safe with Somebody Good, which I will start when I finish with the book on plagues. I find it is good to alternate "heavy" reading with something light and pleasant.
If I could travel back in time, I'd go to… Although I write about the past, I very much like living in the present. If I could go back for just a moment, I would pick the early 1900's and I would live in the Appalachian Mountains.  I'd be a midwife, but I'd have a kit full of modern medicines—especially epidurals.
I get lost in the music when I listen to… the haunting songs of Emmylou Harris, Roy Orbison, Dolly Parton, or any old hymn sung in the original version.
A long held dream of mine is… to hike the Appalachian Trail.
Thanks Jan!
Relz Reviewz Extras
Visit Jan's website
Buy at Amazon: Buttermilk Sky or Koorong