My guest today sh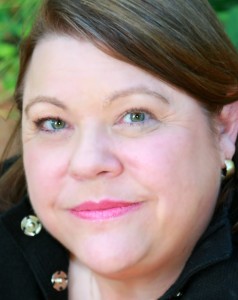 eds some light on the cozy mystery, so it's no surprise she is the author of the intriguing Drew Farthering Mysteries series. The final book in her trilogy, Murder at the Mikado, has just released – don't you love the cover?! So, without further mutterings from me, other than be sure to enter the givewaway below, here's Julianna Deering!
********
Inside Murder Mystery Writing
by
Julianna Deering
If you've read any of my Drew Farthering books, you might guess that I'm a great fan of cozy mystery, and you'd be right. To me, nothing says "cozy" better than a good murder-mystery romp set in England in the Golden Age of Mystery, the 1920s and '30s. Of course, before I could even begin to write them, I had to read a lot of them, to figure out how they work and what is expected of them. For that, I found nobody better than the Queens of that age, Agatha Christie, Dorothy L. Sayers and Margery Allingham. Each of them has her own style and favorite methods, but they all deliver fascinating characters, witty dialogue and, as Drew would say, a cracking mystery to solve. I have particular admiration for Allingham's plots. The pieces of each puzzle fit together like fine watch works.
Of course, writing this type of book has a lot of challenges, especially if it's part of a continuing series. Finding new situations for my characters to deal with, new twists, new ways to hide my bad guy or girl in plain sight and make the perfectly innocent (or at least the not as guilty) look like the villain. Keeping things fresh but familiar can be a bit of a juggling act, but it's very satisfying when it works.
Dame Agatha herself said she didn't know "who dunnit" as she was writing, that she just wrote an interesting story and then went back and set up the least likely suspect as the killer. But I have to know the end first.  In mystery, you have two basic storylines.  One is what's going on behind the scenes, what the bad guy is up to and how he's hiding it.  The other is what seems to be going on, the crimes, the people who seem guilty but aren't, the clues that seem to point to one thing but really mean something entirely different.  By the end, both of these storylines have to tie in together.  I couldn't possibly make all that work out if I didn't know from the start who the murderer is.
But I'm not a "plot to the last detail" person either.   I usually have a destination and a few planned stops along the way, but otherwise I like to let the characters take whatever roads they like in getting there.  They often surprise me.  And sometimes what I have carefully plotted just doesn't work when I get down to the actual writing, so I have to fix it.  I really have to let the book grow its own way every time.  It's always an interesting journey and never happens the same way twice.
That means that writing every book is as much an adventure to me as the final product is to my readers.  Who could ask for anything more?
[Tweet "Ever wondered about writing an Agatha Christie style cozy mystery? Julianna Deering did!"]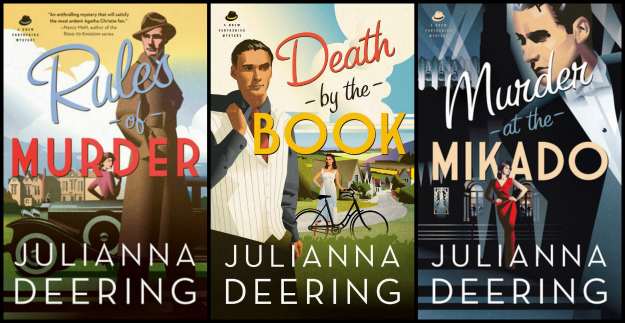 Relz Reviewz Extras
Julianna's Pop Quiz
Character spotlight on Drew & Madeline
Visit Julianna's website and blog
Buy from Amazon: Murder at the Mikado (A Drew Farthering Mystery) or Koorong