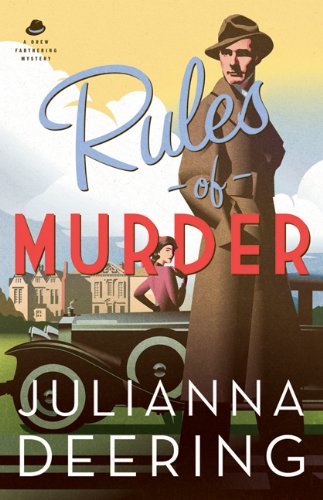 Meet an English gentleman and his American guest in
Julianna Deering's
murder mystery
Rules of Murder
Bethany House
The Story
Drew Farthering loves a good mystery, although he generally expects to find it in the pages of a novel, not on the grounds of his country estate. When a weekend party at Farthering Place is ruined by murder and the police seem flummoxed, Drew decides to look into the crime himself. With the help of his best friend, Nick Dennison, an avid mystery reader, and Madeline Parker, a beautiful and whip-smart American debutante staying as a guest, the three try to solve the mystery as a lark, using the methods from their favorite novels.
Soon, financial irregularities at Drew's stepfather's company come to light and it's clear that all who remain at Farthering Place could be in danger. Trying hard to remain one step ahead of the killer–and trying harder to impress Madeline–Drew must decide how far to take this game.
Enjoy meeting Drew & Madeline
Brief physical description
Drew and Madeline are the perfect, stylish couple of the 1930s.  They're both tall and lean and wear those gorgeous period clothes beautifully.  Drew has dark hair and grey eyes.  Madeline's hair is also dark, but her eyes are a sweet periwinkle blue with an extra dash of mischief.
Resembles…
Madeline ~ Kim Huffman
Drew ~ the guy in the Getty image!
Strengths and weaknesses
Drew's greatest strength is his courage.  He isn't afraid to face danger head on.  He definitely has the weakness of thinking he knows something for certain and then has to rethink things when he realizes he was wrong.
Madeline's greatest strength is her faith.   But even though she appears confident and breezy, her weakness is sometimes thinking she is too young and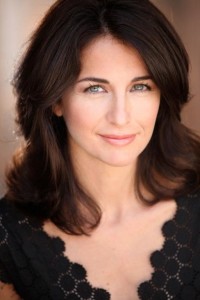 inexperienced to make important decisions for herself.
Quirk (if any)
I don't know if it's a quirk per se, but they both really love to read mysteries.
Your inspiration for the character
Drew and Madeline are a mix of The Thin Man's Nick and Nora Charles and Agatha Christie's Tommy and Tuppence Beresford.  They enjoy being together and have fun trying to solve whatever mystery is at hand as well as try to one-up each other verbally.
Background to the story
I decided to write Rules of Murder because I have for many years loved the mysteries of the golden age of crime fiction, the 1920s and '30s, and I couldn't resist trying to write one of my own.  And when I read Father Knox's famous Ten Commandments of what not to put in a proper mystery story, I just had to try to break them all.
Thanks Julianna!
Relz Reviewz Extras
Visit Julianna's website and blog
Buy Rules of Murder from Amazon or Koorong