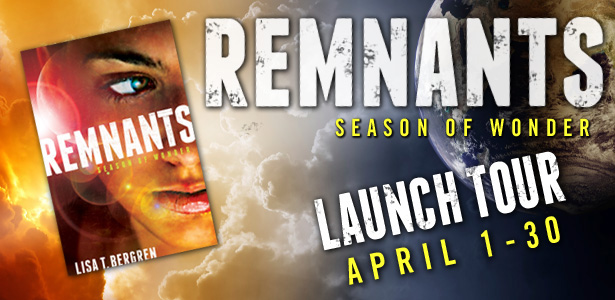 Lisa Bergren's books and I go WAY back, yep, like the '90s way back 😉 I have read, and actually own every fiction title Lisa has published so I can say with some authority that she keeps getting better and better! Lisa's foray into YA novels has been fantastic with the addicting River of Time series and now a dystopian adventure, beginning with REMNANTS: Season of Wonder. I've had the privilege to read an early copy of REMNANTS and you are in for a real treat ~ it's fabulous! I'll be raving in a review soon!
THE SYNOPSIS
THEIR ARRIVAL WAS FORETOLD FOR YEARS….
Andriana is a Remnant, gifted as an empath and one of the Ailith, destined to act as humanity's last shield against the horrors that now plague those who remain.
After years of training in stealth and warfare, Andriana and her Knight protector, Ronan, are finally ready to answer the Call and begin the life they were designed for. But as they embark with the other Remnants on the first of their assignments, they quickly discover that the world beyond their protected Valley is more dangerous than they imagined.
The Sons of Sheol will stop at nothing to prevent Dri and Ronan from rescuing anyone sympathetic to the Remnants' cause. And as the Remnants battle the demonic forces, still other enemies close in. Dangers intensity, but so do Dri's feelings for Ronan–the one emotion she is not meant to feel. In the midst of their mission, Andriana must fine a way to master her feelings. Or risk compromising everything…
MEET RONAN OF THE VALLEY
I have the pleasure of introducing you to a character all female readers will be keen to meet ~ Ronan of the Valley, a Knight of the Last Order. Ronan was even willing to answer a few questions for you all!
REL:  So, Ronan, I know guys aren't big on this question but who do your friends say you look like?
*peers at me as if uncomfortable, then shrugs*
RONAN:  I look a lot like my dad. I have his straight dark hair and green eyes. My mom says it's like looking into the past, looking at me.
(Cameras are scarce in Ronan's world but Lisa assures me Taylor Kitsch is a great likeness (in appearance!) for Ronan ~ who am I to complain?!)
Do you ever feel you're only appreciated for your muscles?!
*laughs under breath*
Yeah, well, maybe. I think everyone's glad the Maker made me in the form he did. Helps me do my job better.
You're a Knight of the Last Order ~ sounds heroic and gallant! How do you see it?
I see it as just part of who I am. Who I was born to be. It's good for a man to know who he was meant to be, who he is in the Maker's eyes, whether knight or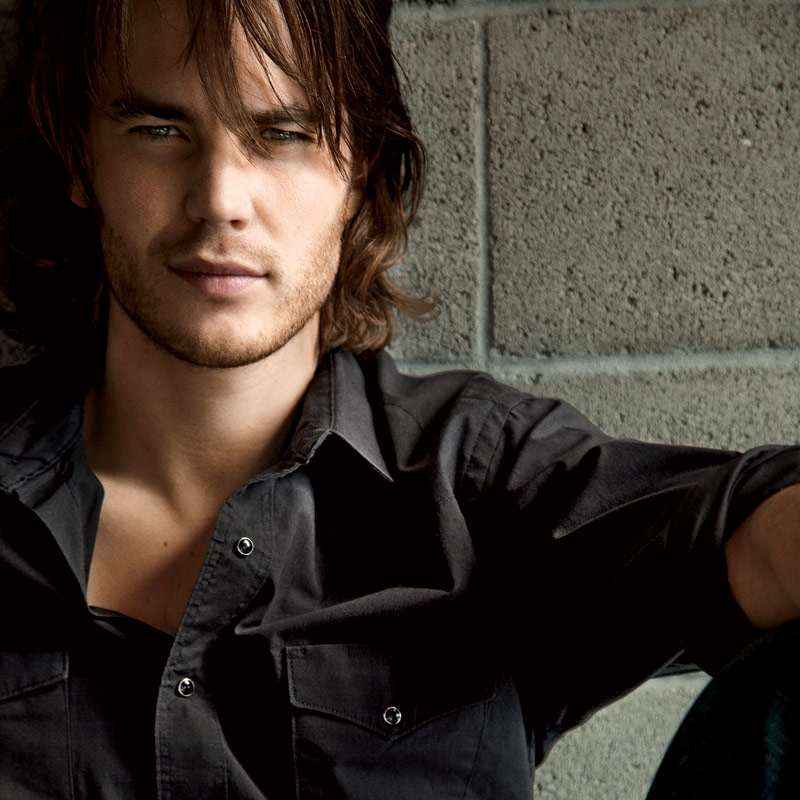 farmer.
You're bonded to Andriana, your Remnant.  Andriana told me this about your first meeting at age twelve, "He took my hand in both of his and stared into my eyes, and I'd learned the full meaning of the term bonded." Can you recall what you felt at the time?
*stares out window for a moment*
She said that? Yeah, it was exactly like that. It's almost as if she's part of me. As if we became one in that moment. But we've never talked about it.
*shakes head*
As close as we are, there are some things we avoid discussing. It could get us into trouble, dwelling on it too much.
Your sole purpose in life is to protect Andriana ~ how has that shaped the man you have become?
I think it's made me stronger, more selfless in a way. Many men are out to protect themselves first. To claim what's theirs. In becoming Andriana's knight, it's as if I can think of nothing but her and her welfare first. It makes a man rise above himself to take on a higher call. I appreciate that honor.
When you're stressed or agitated, what ways do you find to cope?
I like to spar with Vidar or Bellona. Working up a good sweat while practicing swordsmanship is a good thing.
Andriana is an empath ~ how do you feel about her ability to read your innermost thoughts and emotions?
I loathe it. She knows too much. It makes me feel vulnerable, as if she's cheating somehow, being able to know me and my thoughts or feelings so well when I cannot know the same in her. I'd give my right arm to read her in the same way.
The world you love in is a shadow of what it once was ~ how has deprivation impacted you the most? Good, and not so good?
We have always had what we needed in the Valley. Food, shelter, family, community, faith. As we travel and I see those with access to more, I only can detect further degradation, a skewing of the soul that makes me hurt, within. Does that make sense?
Yes, I believe so. If you could bestow three blessings on someone else, what would you choose, and upon whom?
My parents—protection from those who have sworn to destroy all those who follow the Way. Our trainer—a new call, now that Dri and I are on our own. He's put so much into us, I worry he'll be a bit lost. And for Andriana—protection and yet freedom to be all she was made to be. And love. She deserves to know love. Once we see our mission through…
When you look at Andriana, what do you see?
Beauty. Strength. Generosity. She sees the world with her heart, which gives her grace for all. Which also makes her vulnerable…
And to give us a little insight into your world, Ronan, a quick quiz!
Canned sardines or canned peaches?
Sardines. You have to opt for the protein.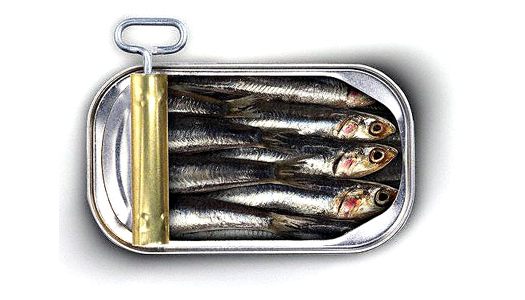 Pencil or typewriter with ink?
Pencil.
Socks or gloves?
Socks. A blistered heel can hobble a knight.
Bucket or stream?
Stream.
Mudhorse or motorbike?
Mudhorse. Petrol is in short supply.
Goats' or cows' milk?
Goats'. What's a cow?
Sword or pistol?
Sword. You never run out of bullets.
Thanks Ronan ~ stay safe!
Remnants: Season of Wonder is available at Amazon, Barnes & Noble, Books-a-Million, or at your local bookstore. Email Lisa that you ordered or purchased Remnants: Season of Wonder IN APRIL and she'll mail you a signed bookplate! (Lisa@bergrencreativegroup.com)
LAUNCH TOUR CLUE #6: I SPENT
Collect all 26 clues, gathered from each of the Launch Tour stops this month, and you could win a Kindle Fire HDX ($229 USD). Open internationally.  At the end of the month, just go to LisaBergren.com and enter the completed clue stream in the Rafflecopter (available after April 30, 2014).
Comment below, noting your favorite dystopian (so far), or one you intend to read, and you could win a copy of REMNANTS, hot off the press!