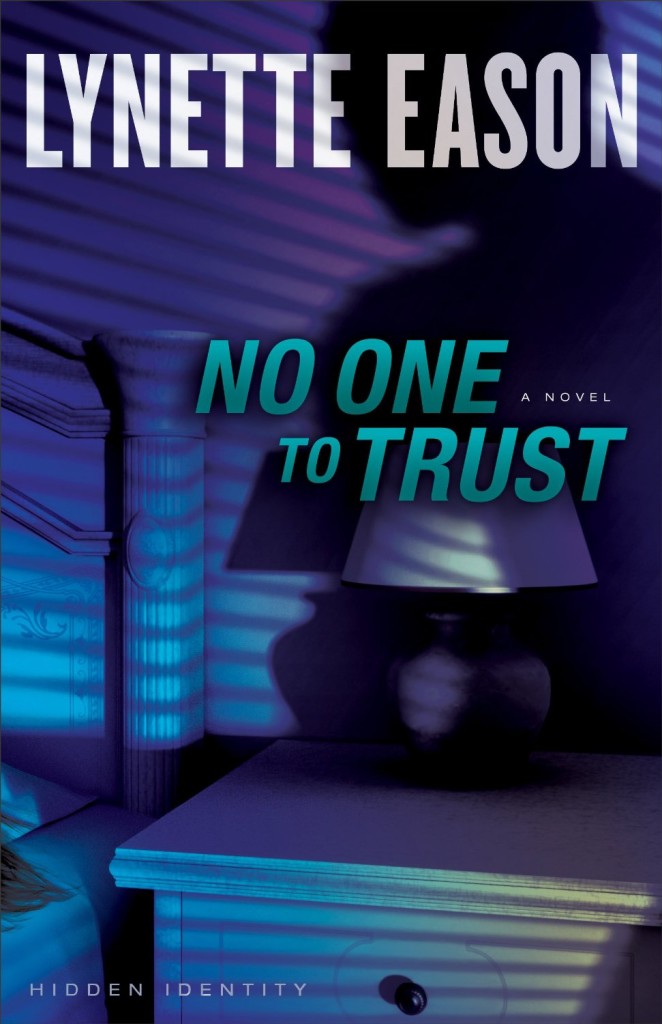 Synopsis:~
Summer Abernathy wakes up one morning to find her husband missing, three men in her home intent on finding him, and the life she's been living based on a lie. Which Kyle Abernathy did she marry? The computer programmer she met in line at the bank? Or the one who was apparently using that image as a cover story?
The search for her husband–and answers–takes Summer ever deeper into a world of organized crime where people are used one moment and discarded the next. And with her deepest relationship of trust already shattered, Summer doesn't know who to believe.
My take:~
Lynette Eason is back with a new series, filled with action, suspense, and romance, in equal measure. No One to Trust, the first in her Hidden Identity series, takes a slightly different turn with the protagonists a married couple, very much in love until Summer discovers that her husband is not the man she believed him to be. Readers take a rollercoaster ride with Summer, as she attempts to outwit the men pursuing her and her husband, with a team of men dedicated to protecting the man she can no longer trust. Lynette conveys Summer's emotions well as she battles a betrayal that cuts deeply into unhealed childhood hurts. Themes of forgiveness, sacrifice, honour, and mercy imbue this story, along with the outworkings of dysfunctional sibling relationships. While I found the crime boss and his penchant for reptilian playmates a little over the top, No One to Trust is another intriguing story from Lynette and well worth the investment.
With thanks to Revell for my review copy
Relz Reviewz Extras
Reviews of When A Secret Kills, When A Heart Stops, When the Smoke Clears,  A Killer Among Us, Too Close to Home & Don't Look Back
Visit Lynette's website and blog
Buy No One to Trust at Amazon or Koorong