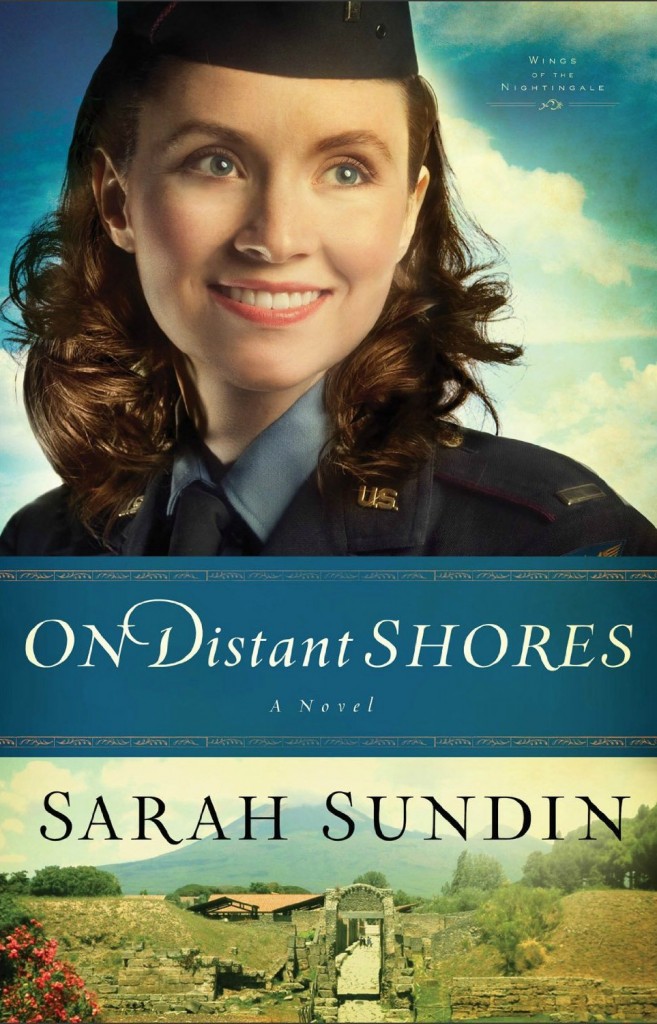 Synopsis:~
Lt. Georgiana Taylor has everything she could want. A comfortable boyfriend back home, a loving family, and a challenging job as a flight nurse. But in July 1943, Georgie's cozy life gets decidedly more complicated when she meets pharmacist Sgt. John Hutchinson.
Hutch resents the lack of respect he gets as a noncommissioned serviceman and hates how the war keeps him from his fiancée. While Georgie and Hutch share a love of the starry night skies over Sicily, their lives back home are falling apart.
Can they weather the hurt and betrayal? Or will the pressures of war destroy the fragile connection they've made?
My take:~
Sarah Sundin continues her excellent series on the lives and loves of the dedicated women who became flight nurses during World War II. As always, Sarah provides detailed insight into the era, the people, the military, and more particularly in this novel, the fascinating plight of trained pharmacists, who were not considered experts in their field by the military and were treated accordingly. Both Hutch and Georgie are battling people's preconceptions and prejudices, in their jobs and on the home front. Sarah creates sympathetic characters , instilled with a good dose of authenticity and readers will be encouraged and challenged by Georgie's battle for independence and courage, and Hutch's struggle with pride and with what becomes an unhealthy obsession with gaining the respect of his peers and the recognition of his vocation within the military hierarchy. That said, I was a little less invested in these characters than I usually am with Sarah's excellent stories but I haven't been able to quite determine why. Sarah never fails to pen a interesting tale and characterisation is one of her writing strengths so don't be dissuaded from reading this book. On Distant Shores is still an engaging book and while the pacing may have been a little slow in places there is still plenty to engage and delight.
With thanks to Revell for my review copy
Relz Reviewz Extras
Character spotlight on Georgie & Hutch
Review of With Every Letter
Character spotlight on Tom & Mellie
Review of Blue Skies Tomorrow
Character spotlight on Ray & Helen
RBC Book Club interview with Sarah ~ Part 1 & Part 2
Character spotlight on Jack & Ruth
Review of A Distant Melody
Character spotlight on Allie & Walt
Visit Sarah's website and blog
Buy On Distant Shores from Amazon or Koorong