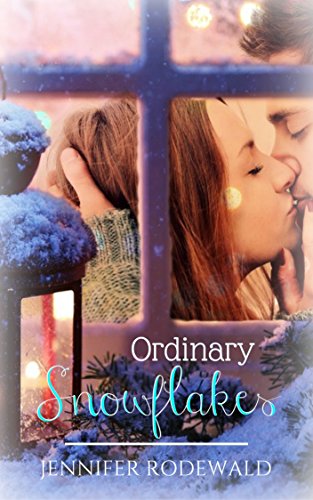 Synopsis:~
Someone had noticed me. A secret admirer? A man with a good heart, who saw how much I actually do need help, even though I never admit it, and how much Sydney needs someone to teach her that men can be nice—that some of them stick around, no matter how hard life got. Maybe I knew him. Maybe he's been around for a while. Maybe this is the beginning of a beautiful story—a romance full of hope and second chances and love. Maybe…
A secret Santa gift left on Kale Brennan's front porch opens up a fresh view of her ordinary life, and perhaps a fresh view of God. Maybe her ordinary life matters, maybe God sees her —as does a new, single teacher who has her seven year old daughter gushing. But as she embraces new possibilities, a staple in her life—a man who is both kind and steady, and necessary for her injured daughter's recovery—also snatches her attention in an unexpected way. Will the one pursuing her with his secret gift and kind gestures be the one her heart longs for in the end?
My take:~
So, I'm reviewing a Christmas novella in January! My excuse is that this contemporary love story is so moving and authentic, it should be read all year round. I'd heard of Jennifer Rodewald in my bookish travels, but Ordinary Snowflakes is my first foray into her stories. It won't be my last!
There's an authenticity to the characters, prose, and emotions in Jennifer's writing that was a joy to read. Kale's inner struggle with fear, the way she questioned her worth as a mother, and wondering about her appeal to the men in her life reflect most women's battles with the same insecurities. At times I became frustrated with Kale's constant self-doubt, because I knew much of it was unfounded, but isn't that the truth for each of us? We see the value in those around us, but rarely in ourselves. Kale's attraction to two men is genuine, and thankfully is deftly handled and didn't fall into any eye-rolling, love triangle ridiculousness. Ordinary Snowflakes is a warm and tender love story with great characters, including a little girl who is often a scene-stealer! I'm hunting down Jennifer Rodewald's back list now.
With thanks to the author for my review copy
Relz Reviewz Extras
Visit Jennifer's website
Buy at Amazon: Ordinary Snowflakes