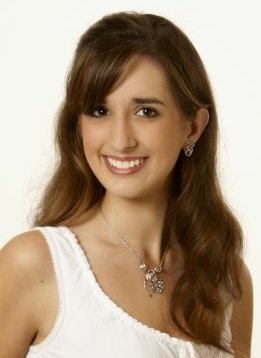 Discover more about
Anne Elisabeth Stengl
and her fantasy
Shadow Hand
Bethany House
~~~~~~~~
What was a favourite childhood book of yours?
I loved Felix Salten's Bambi . . . which should not be confused with the Disney movie! It is a beautiful, sometimes dark book that kept me coming back for rereading from ages 9 to 14.
Do you remember the title of the first story you ever wrote? What was it about?
It was called A Girl for Berry, and it was about a kitten named Berry who wanted his very own special girl to be his owner. Eight chapters, comedy, and lots of kitties. I was nine when I wrote it. Cats always have been and always will be a major source of writerly inspiration for this particular novelist. J
If you weren't a writer, what career would you/did you/do you have pursued?
I was an art teacher/portrait painter before I started writing full time. I like to think I would have kept building that career and possibly branched into illustration eventually.
Why do you write stories?
Because if I don't write them, they build up in my imagination until I'm ready to burst!
Shadow Hand
SHE WILL TAKE YOUR OWN TWO HANDS
TO SAVE YOUR ANCIENT, SORROWING LANDS
By her father's wish, Lady Daylily is betrothed to the Prince of Southlands. Not the prince she loves, handsome and dispossessed Lionheart, but his cousin, the awkward and foolish Prince Foxbrush. Unable to bear the future she sees as her wedding day dawns, Daylily flees into the dangerous Wilderlands, her only desire to vanish from living memory.
But Foxbrush, determined to rescue his betrothed, pursues Daylily into a new world of magic and peril, a world where vicious Faerie beasts hold sway, a world invaded by a lethal fey parasite . . . .
A world that is hauntingly familiar. 
Describe your novel in 5 adjectives
dark, exotic, time-traveling, Faerie, cursed
Please share a little about one of your main characters 
Prince Foxbrush (my hero) is a bookish, skinny, nearsighted young man who feels the weight of coming kingship heavily on his shoulders. He's extremely earnest, labouring long hours in his efforts to bring his kingdom back from the brink of economic collapse after it was invaded by a dragon (in a previous book). He is devoted to his betrothed, Lady Daylily, and has been ever since they were children . . . despite the fact that she despises him. He is a young man of hidden courage and depth. He doesn't look like, speak like, or give any impression of being a hero—but he might just have the heroic heart necessary to save his love and his nation where other, more dashing men have failed.
What spiritual theme or question does your story deal with?
This is a story about hidden truths—the masks people wear over the reality of their souls. Ultimately it is a story of undeserved grace (as all my stories are) and the great Love that knows and extends grace to the real, hidden person inside, regardless of sin or past mistakes.
Share a recent movie or tv show that you have loved, and why?
Well, I enjoyed watching the new season of SHERLOCK . . . The writing was definitely haphazard and lacking focus, but the writers are obviously having so much fun with their characters (and the fantastic actors who portray them) that it's a joy to watch!
What novel are you working on now?
I am working on an as-yet-untitled novella set in Goldstone Wood, while simultaneously researching for Book 8 in the main Tales of Goldstone Wood series, which I hope to begin writing this spring.
Thanks Anne!
Relz Reviewz Extras
Get to know Anne Elisabeth
Character spotlight on Leta & Alastair
Visit Anne Elisabeth's website and Dragonwitch's blog
Buy Shadow Hand at Amazon or Koorong