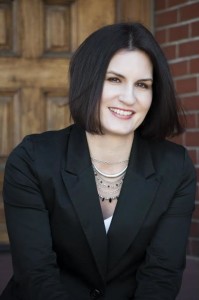 Discover more about
C. E. Laureano
and her fantasy novel
Oath of the Brotherhood
NavPress/Tyndale House
*********
What was a favourite childhood book of yours?
The Secret Garden by Frances Hodgson Burnett is the one that has stayed with me the longest. I always thought there was something tragic and romantic about a young girl losing her parents in exotic India and then being shut away in a huge English manor house. For years, I hoped I would stumble onto my own secret garden.
Do you remember the title of the first story you ever wrote? What was it about?
My first story was called "That Cat Marmalade," about a little girl whose orange cat got her into all sorts of mischief. In this case, the cat led to her a buried treasure in an underground cave. Knowing my seven-year-old self, I'm sure it was probably a chest of jewels and tiaras and the like. I still have a copy of it in my third grade handwriting around here somewhere.
If you weren't a writer, what career would you/did you/do you have pursued?
I feel like writing is my third career, which is a bit crazy for someone in her thirties! I originally pursued a career as a classical ballet dancer, which ended before college with only a few semi-professional roles. Then I went into sales and marketing for twelve years, in such disparate jobs as international sales coordinator, marketing manager, product manager, and corporate trainer.
If we're talking fantasy job "do-overs", I think I might have gone to culinary school to become a chef. (Ballet dancer might have been better for my waistline, though…)
Why do you write stories?
The official answer is that I love helping people look at the world through the viewpoints of different characters. Stories—at least good stories—leave something behind of themselves, and they change us in some way. That's a huge privilege and a great responsibility.
The scary answer is that the people in my head just won't leave me alone until I write them down.
Oath of the Brotherhood
In a kingdom where the Old Ways hold fast and a man's worth lies entirely in his skill with the sword, Conor Mac Nir is a scholar, a musician, and a follower of the forbidden Balian faith: problematic for any man, but disastrous for the son of the king.
When Conor is sent as a hostage to a neighboring kingdom, he never expects to fall in love with the rival king's sister, Aine. Nor does he suspect his gift with the harp (and Aine's ability to heal) touches on the realm of magic. Then his clan begins a campaign to eliminate all Balians from the isle of Seare, putting his newfound home in peril and entangling him in a plot for control of the island that has been unfolding since long before his birth.
Only by committing himself to an ancient warrior brotherhood can Conor discover the part he's meant to play in Seare's future. But is he willing to sacrifice everything—even the woman he loves—to follow the path his God has laid before him?
Describe your novel in 5 adjectives
Action-packed, adventurous, mysterious, thought-provoking, romantic.
Please share a little about one of your main characters (eg. Appearance, motivation, quirks, desires…)
I think my favourite character is my hero, Conor. He starts as a seventeen year old weakling, gifted with languages and the harp in a land where only the sword matters. He thinks he's found his future in the person of a young healer named Aine, the one person who seems to accept him for who he is, but when his clan's conquest forces him to flee, his only choice is to join a secretive warrior-brotherhood that can shed light on his magical gifts.
What I love most about this character is that things don't always come easy to him. He has to work extraordinarily hard for his skills and knowledge, but he doesn't lose sight of who he really is. And he's exceptionally devoted to Aine!
What spiritual theme or question does your story deal with?
Finding the purpose for which God made you, regardless of what other people around you might think.
Share a recent movie or tv show that you have loved, and why?
The last movie I saw and loved in the theatre was Captain America: The Winter Soldier. Great characterization, great writing, great action choreography. But I especially like seeing a hero with a strong moral center carry the story, when often those types are cast as naïve or out of touch.
What novel are you working on now?
I'm finishing up copyedits on the second novel in the Song of Seare series, titled Beneath the Forsaken City (February 2015), while writing the third and final book.
Thanks Carla!
Bio: C.E. Laureano has held many jobs—including professional marketer, small-business consultant, and martial arts instructor— but writer is by far her favorite. Her first novel, Five Days in Skye, was recently chosen as a double-finalist in the RWA's 2014 RITA Awards. Oath of the Brotherhood marks her fantasy debut.
Connect: Web | Facebook | Twitter | Google+ | Pinterest
Relz Reviewz Extras
Review of Five Days in Skye
Character spotlight on James & Andrea
Visit Carla's website and blog
Buy Oath of the Brotherhood at Amazon or Koorong