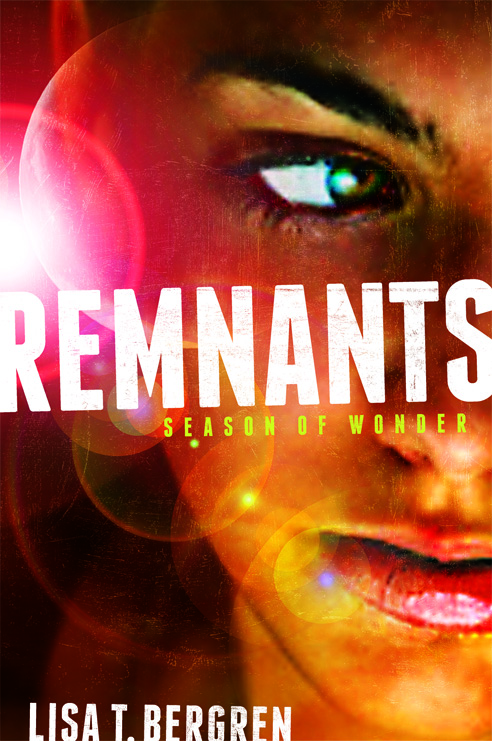 Synopsis:~
Our coming was foretold by the elders— Those who would change the future, just as the planet teetered on the edge of darkness. Born on the prophesied day with birthmarks in the form of a crescent moon, they knew us immediately. Swaddled and screaming, we were spirited away by those who hid us, trained us, and kept us safe until our time came.
They poured their lives into us. Some died to save us. And now we, the Remnants, protected by Knights of the Last Order, have gathered.
Called until we breathe our last … to save the world.
My take:~
Once again, Lisa T. Bergren has delved into a new genre and made it her own. Remnants is the first in a dystopian trilogy which is replete with appealing characters, ever present danger, and a brave, new world. Andriana has been marked as a Remnant since birth and bound to her Knight, Ronan, whose purpose in life is to protect her even unto death. Their journey, along with fellow Remnants and their Knights, through a world of depleted resources and hidden enemies. make for a gripping read as the story and characters develop and change forever. Andriana is an empath, who can get in the minds of those around and know what they are thinking and feeling. This often causes pain and heartache for Andriana, and much angst for Ronan as any romantic love between a Remnant and Knight is strictly forbidden. Remnants is a wonderful read, chock full of vivid imagery and unique and balanced characters, both good and evil. I highly recommend Remnants for teens and adults alike!
With thanks to Zondervan for my review copy
Relz Reviewz Extras