Wife, homeschooling mum to 5, laundry queen!
Historical Romance Writer
The Preacher's Bride, The Doctor's Lady, Unending Devotion
~~~~~~~~
What did you do on/for your 13th birthday?
Celebrated with family. My mom always made a special meal and my grandparents always brought me a giant cookie from Mrs. Fields.
What 3 adjectives would your friends/family use to describe your personality?
Hard working, bold, understanding (these 3 are straight from my teenage daughters' mouths!)
Where did your penchant for writing historical romances begin?
When I started homeschooling my kids and teaching them world history
Describe A Noble Groom in 5 adjectives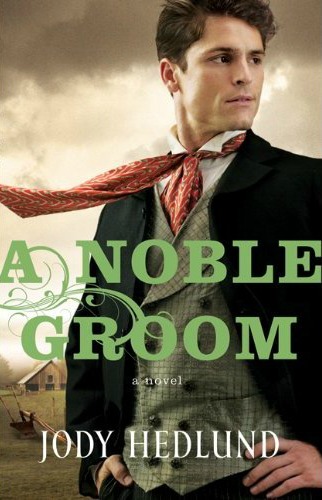 Sweet, noble, intriguing, dangerous, poignant
What creepy crawly or critter do you most fear?
Leeches (I certainly wouldn't have done well with the leeching method they used in the past to help cure illnesses!)
If you could bring one character to life from your own books, who would it be and why?
Carl in A Noble Groom. He's my favorite hero so far of all my books because he truly is noble in every way (and not to mention handsome!).
Rel: Oh, yes! I think there will be many readers who will claim Carl as their favourite hero of yours, Jody ;-D
What's guaranteed to make you laugh?
The Christian comedian, Tim Hawkin
Please share a favourite Bible verse
One of the many verses I treasure is "I can do everything through Christ who gives me strength." Phil. 4:13 That verse has held me in good stead through many trials.
Thanks Jody!

Relz Reviewz Extras
Reviews of Unending Devotion, The Doctor's Lady, and The Preacher's Bride
Character spotlight on Carl & Annalisa
Character spotlight on Lily & Connell
Q&A with Jody
Character spotlight on Eli & Priscilla
Visit Jody's website and blog
Buy A Noble Groom at Amazon or Koorong