I'm featuring the author with the fabulously fun titles for her Serena Jones Mystery series. I hope you enjoy this insight into Sandra, her latest novel, and the gorgeous boy that is her grandson, Jed. Be sure to enter the Rafflecopter giveaway for your chance to add Another Day, Another Dali to your collection, thanks to Revell Books.
The Writer
Please describe yourself in three words
Hard-working, devoted, smiley
What's your favourite season, and why?
Spring, because I love to watch new flowers and blossom emerge around my garden every week and enjoy the warmer weather and longer days after a long, cold winter.
What is the best part of your day?
Evening, because all my chores for the day are done and my mind is utterly free to play with words.
What do you miss most about your childhood?
Camping with my family.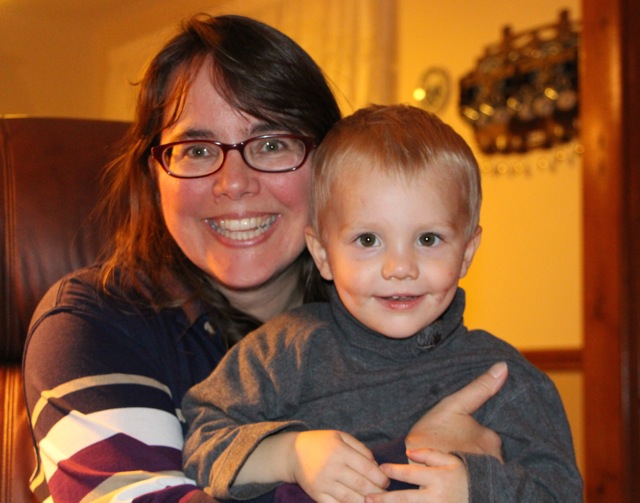 This book is dedicated to Jed, a decision made when the manuscript was submitted 12 months ago, because of how he inspired the babysitting scene, but a choice made all the more special by the fact that we are celebrating his homecoming after 4 months in the hospital at the same time as the book is releasing. And he's been an inspiration to many more people in that time!
Which TV talk show host would you like to be interviewed by? Why?
Jimmy Fallon or Jimmy Kimmel, because hey, we might as well go big or go home, right? And…because I don't watch talk shows, so I'm not familiar with any others.
You are at a fruit market – what do you reach for first?
Peaches or sweet cherries, my favourite summertime fruits.
What was the first Christian Fiction novel you read?
Probably a Lori Wick, Gilbert Morris or Grace Livingston Hill novel.
What is one author and/or book you always recommend?
For historical romance readers, Karen Witemeyer.
What book character has stuck in your mind from a book you have read this year?
This has been a crazy year, with my young grandson's near fatal accident in the spring, another grandson's very early arrival in the summer and planning my daughter's wedding for this fall, so I've read few books and scarcely remember those I managed to get through. The only character stuck in my mind at the moment is one in a continuity series I am writing into next year.
The Book
A Fast-Paced, Keep-You-Guessing Whodunit with a Dash of Romance

When a valuable Salvador Dali painting belonging to her grandmother's friend is mysteriously replaced by a forgery, FBI Special Agent Serena Jones is called in to investigate. Serena hopes finding the thief will also mean finally measuring up to Nana's expectations. But when the evidence points to members of the owner's own household, it becomes increasingly clear that Serena won't be winning any popularity contests.

The Dali isn't the only painting that's fallen prey to the forgery-replacing thief, raising the specter of a sophisticated theft ring–one with links to dirty cops, an aspiring young artist, and the unsolved murder of Serena's grandfather.

With plenty of edge-of-your-seat moments, Another Day, Another Dali gives the plucky Serena Jones–and readers–a new high-stakes case to crack.
What was the working title?
Don't Dilly Dali on the Way
Describe your book in 5 adjectives
suspenseful, funny, fast-paced, full-of-twists, entertaining
Which character took you by surprise?
Serena's Nana Stella Jones—picture Lady Grantham played by Maggie Smith in Downton Abbey with no apparent soft spot for her grandchildren. Nana didn't turn out to be the person I thought she was.
What was the latest you stayed up working on this story?
1 am
Which character's name was the hardest to choose? Why?
If I told you, it would give away whodunit!
What's something that didn't make it into the final copy?
The following didn't because with everything happening to Serena, a smart father would not put his son at risk by asking her to babysit him. (At least not without the extenuating circumstances I managed to inject into the rewrite <wink>)
"I was kind of hoping I could take you up on your babysitting offer," Matt said on the other end of the phone.
"When?" If he noticed the nervous crack in my voice, he didn't mention it.
"Tonight."
"Uh, you sure you want me anywhere near your child so soon after someone tried to make a bus sandwich out of my car?"
Silence.
"Matt?"
"I'm desperate, Serena." He sounded desperate too. Really desperate.
A smart woman would take that as a major clue. That and the muted crying in the background.
Thanks Sandra!
Sandra Orchard writes fast-paced, keep-you-guessing mysteries with a dash of sweet romance. Her novels have garnered six Canadian Writing Awards, a Romantic Times Reviewers' Choice Award, a National Readers' Choice Award, a HOLT Medallion Award of Merit, and a Daphne du Maurier Award for Excellence in Mystery/Suspense. Learn more about Sandra's novels and bonus features at www.SandraOrchard.com
Relz Reviewz Extras
All things Orchard @ Relz Reviewz
Connect with Sandra on Facebook
Visit Sandra's website and blog
Buy at Amazon: Another Day, Another Dali or Koorong