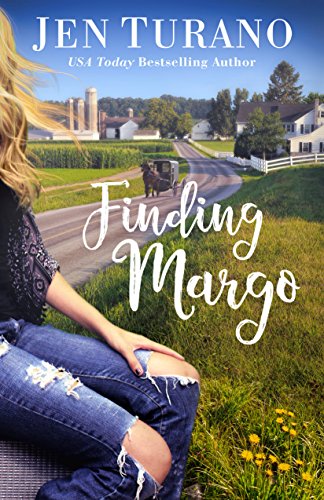 Synopsis:~
Off the charts and on the run.
International pop star Margo Hartman could use a night off. A grueling tour and overbearing entourage have sent her over the edge. It's time for this diva to disappear. And who would think to look for the superstar in a small town in Ohio?
Sheriff's deputy Brock Moore is undercover as well. He knows Margo isn't who she appears to be, but her uncanny resemblance to a local Amish woman is raising all sorts of questions. . .the kinds that make her a target for a killer.
Both are determined to find answers, but their mutual attraction stands in the way of either of them doing it alone. Is finding Margo the solution to Brock's problems or just the beginning?
My take:~
Jen Turano's foray into contemporary romance with new publisher, Gilead, is a fun read with characters and a setting I enjoyed. Margo and Brock are great characters who share witty dialogue and a burgeoning attraction as they attempt to discover each other's secrets. Calamity strikes poor Margo on numerous occasions and there is much hilarity surrounding a waddling duck – trademark Turano talent! That said, for me, Jen hasn't quite hit her stride in this new genre yet. There were a lot of elements to the story – romance, mystery, suspense, family drama, and an Amish twist. As a contemporary romance, there was surprisingly not as much romantic interaction as I anticipated, possibly due to the many other story elements. How the story unfolds is foretold from the beginning, and while intentional, it didn't leave room for much tension in the story. Finding Margo is certainly entertaining and still a solid start to what I hope will be a series. I'm keen for Ian's story to be told!
With thanks to the publisher for my review copy via NetGalley
Relz Reviewz Extras
All things Turano @ Relz Reviewz
Visit Jen's website and blog
Buy at Amazon: Finding Margo or Koorong