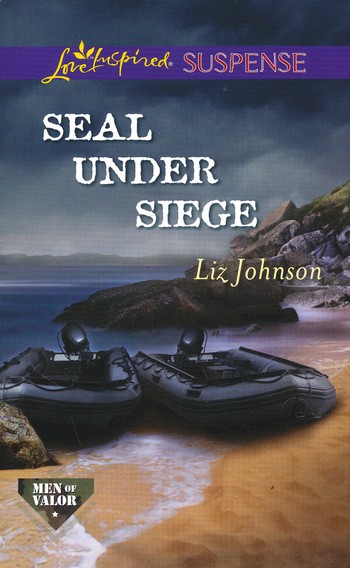 Synopsis:~
When Staci Hayes is rescued from a Mideast prison by navy SEAL Tristan Sawyer, she thinks the ordeal is over. But back in San Diego, a new threat arises. Staci has information that could prevent a hit on U.S. soil, and the terrorist will stop at nothing to silence her. Tristan insists on being her bodyguard, but his constant presence makes her long for things beyond her reach.
Protecting Staci is the second chance Tristan needs to put the past behind him. Yet with a spy on the naval base, anyone could be a threat. Can he offer her safety…and love? 
My take:~
I've always enjoyed Liz Johnson's romantic suspense novels but Seal Under Siege is her best yet. Balancing intriguing characters with a fast paced plot and heart felt back stories, this story engages from the first page to the last. Tristan, the brother of Ashley, the heroine in A Promise to Protect, discovers a second chance at love when he rescues a hostage he never imagined he would see again. There are poignant interactions between Staci and Tristan, and with Ashley, with plenty of danger along for the ride! Seal Under Siege is the perfect way to spend a relaxing afternoon and a story I'm delighted to recommend.
With thanks to the author for my review copy
Relz Reviewz Extras
Reviews of A Promise to Protect,  Code of Justice , Vanishing Act and The Kidnapping of Kenzie Thorn
Character spotlight on Myles & Kenzie
Visit Liz's website and blog
Buy Seal Under Seige at Amazon or Koorong