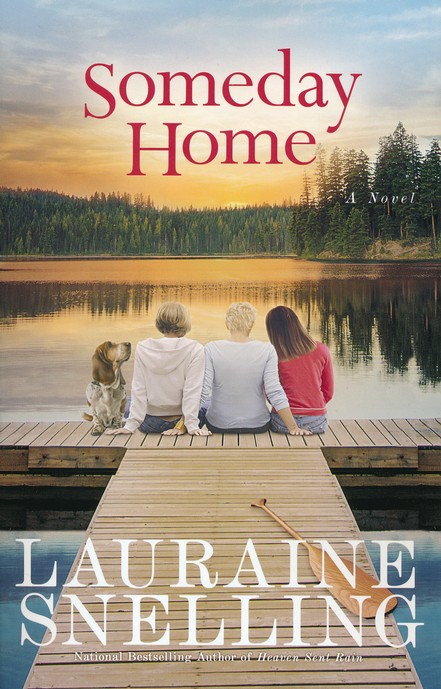 Synopsis:~
A heartwarming story that celebrates how life-changing friendships can be found in all seasons of life.
The sprawling lake home Lynn Lundberg built with her husband has been an epicenter of joyful family life, from summer holidays spent around the water, to cookies baked in the kitchen with grandchildren in the fall. But since her husband's sudden passing two years ago, Lynn has been lost in the grief and solitude she feels without him at home. She doesn't want to sell the big family place, but she can't exist there on her own much longer.
After hearing of a new way of living–where single women share responsibilities as housemates–Lynn thinks she's found the answer to her prayers. Soon she meets two ladies with whom she could begin this journey. Angela Bishop, a successful real estate agent accustomed to the finer things in life, has just been jilted by her husband of twenty-five-years. Judith Rutherford, who has devoted her adulthood to caring for her ailing father, must leave the only home she's known now that he has passed.
These three women seek a place to grieve, to laugh, and to be renewed. But coming from such differing circumstances, will the new challenges they face undo their plans? Or will they begin a friendship to see them through the years to come in this SOMEDAY HOME?
My take:~
With an interesting premise and vivid characters, Someday Home will appeal to a broad range of readers-but particularly women who have weathered many a storm in their lives. Main character Lynn Lundberg opens her large home to two other single women following the unexpected death of her beloved husband. Angela and Judith come with their own baggage and pain, one having suffered from an unfaithful husband, the other left penniless despite spending her adult life caring for her wealthy father and running the family business.
Snelling paints an intriguing picture as these women find themselves thrust into circumstance not of their choosing, wrestling with grief, betrayal, loss of identity, and the onset of menopause. Readers will relate to at least one of these women as they attempt to forge a new life and find who they are, something they did not anticipate having to discover in their middle age. Snelling writes authentically of the loss each of the women experience, the clashes that result from differing personalities, and the need to face fears and hopes if their altered futures are to be grasped with joy.
Someday Home is refreshing story of adjusted hopes, amended dreams,the beauty of restored lives, and overall, the power of female friendships. Many readers will be encouraged by their honest treatment and the hopeful journey Lynn, Angela, and Judith each walk, taking strength from their faith in Jesus and their love for each other.
As seen at Crossings.com and reprinted with permission of Bookspan LLC
Relz Reviewz Extras
Interview with Lauraine
Reviews of Breaking Free and No Distance Too Far
Character spotlight on Cassie & Ransom
Visit Lauraine's website
Buy at Amazon: Someday Home or Koorong