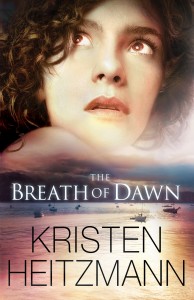 Professionally, fix it guru Morgan Spencer has it all – a successful and lucrative career where his skills are in constant demand – personally, his life is in pieces following the death of his beloved wife Jill. Desperate to provide some security for his little girl, Olivia, Morgan heads to his brother's Rocky Mountain ranch seeking a time to heal and refocus. Two years pass as Morgan battles grief and wrestles with God over his loss until he acknowledges it is time to return to his life in Santa Barbara.
Reclusive Quinn Riley has been hiding from her dark past for years, a victim of speaking the truth, when a snowstorm lands her in the path of Morgan – the man to whom problem solving is a way of life. Enveloped by the love and care she sees between Morgan, his brother Rick and sister in law, Noelle, Quinn experiences twinges of hope for a better life until her past comes crashing in, threatening the very people she adores.
Heaping more tragedy on Morgan Spencer, a man who experienced more than his fair share in A Rush of Wings and In the Still of Night, Kristen Heitzmann proves once again she is a writer of exceptional talent and insight. Beautifully drawn characters, brimming with authentic emotions, are a hallmark of Kristen's writing and Morgan and Quinn epitomise the multi-layered characters Kristen seemingly creates with ease. Both are dealing with tragedy, heartache, and even despair, so watching their hearts grow closer is an evocative and meaningful journey that is so captivating. Morgan's solution to Quinn's dilemma borders on the unrealistic but it is a credit to Kristen's skill that she pulls it off with authenticity and pathos. Woven into this love story is taut suspense and a memorably evil villain creating plenty of angst and tense moments, immersing the reader in the characters' anguish and uncertainty. I am thrilled Kristen delves deeply into her protagonists' psyches, that she pens a moving relationship drama rather than a lighthearted romance, and she provides readers with a complete story that is emotive, thought provoking, spiritually intelligent, and engaging in every aspect. More, please!
With thanks to Bethany House for my review copy
Relz Reviewz Extras
Reviews of Indelible,  Indivisible, Freefall, Echoes & The Edge of Recall
Interview with Kristen
Visit Kristen's website
Buy The Breath of Dawn from Amazon or Koorong