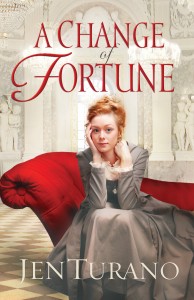 Meet a lady in disguise and an eligible widower in
Jen Turano's
A Change of Fortune
Bethany House
The Story
Lady Eliza Sumner is on a mission. Her fortune was the last thing she had left after losing her father, her fiance, and her faith. Now, masquerading as Miss Eliza Sumner, governess-at-large, she's determined to find the man who ran off with her fortune, reclaim the money, and head straight back to London.
Mr. Hamilton Beckett, much to his chagrin, is the catch of the season, and all the eyes of New York society–all the female ones, at least–are on him. He has no plans to marry again, especially since his hands are full keeping his business afloat while raising his two children alone.
Eliza's hapless attempts to regain her fortune unexpectedly put her right in Hamilton's path. The discovery of a common nemesis causes them to join forces and, before she knows it, Eliza has a whole retinue of people helping her. Eliza's determination not to trust anyone weakens when everyone's antics and bumbling efforts to assist her make her wonder if there might be more important things than her fortune and independence. When all of Hamilton's and Eliza's best-laid plans fall by the wayside, it will take a riot of complications for them to realize that God just might have had a better plan in mind all along.
Introducing Hamilton & Eliza!
Brief physical description
Lady Eliza Sumner – delicate features paired with ivory skin, red hair that is forever escaping the confines of her pins and a slight build that radiates suppressed energy.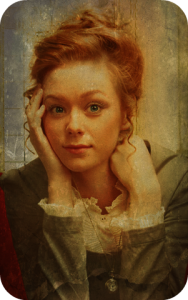 Mr. Hamilton Beckett – is considered 'the catch' of the season with sun-kissed brown hair, blue eyes, strong features and a brooding attitude that attracts more ladies than it discourages.
Resembles…
Eliza slightly resembles Amy Adams (although the model on the book cover is exactly Eliza) whereas Colin Firth would be a great match for Hamilton.
Strengths and weaknesses
Eliza is a strong, independent lady who finds herself living a life she never imagined, that of a governess, when for most of her life she's been a pampered aristocrat.  She's determined, single-minded and wants nothing more than to track down the culprit behind her missing fortune, but in the process brings all sorts of mayhem into her life by getting let go from her position, thrown into jail and finally being held at gunpoint by the dastardly villains.  Her main weakness revolves around her lack of trust, which causes her to push Hamilton away instead of embracing the love that is waiting for her.
Hamilton finds himself an almost reluctant rescuer of Eliza.  He's plagued with his own trust issues which resulted because his deceased wife possessed a questionable character and had suffered a fatal accident as she was running away from him.  He doesn't want to become involved with Eliza, seeing as how he vowed never to marry again, but his strong sense of honor demands he step in and assist her and in the process of bailing her out of one madcap adventure after another, he realizes he just might be able to trust again and perhaps find true love.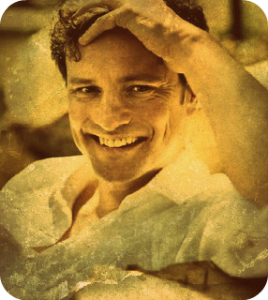 Quirk (if any)
Eliza is forever placing herself in odd situations which results in some outlandish behavior, all unintentional of course, but behavior that is completely unacceptable for that particular time.
Hamilton has been, up until he meets Eliza, a relatively normal gentleman, but because he's forced to deal with Eliza and her schemes on a frequent basis, his attitude quickly changes from brooding to often bemused.
Your inspiration for the character
My favorite characters come from Jane Austen novels.  She wrote women who were strong, intelligent and capable of compassion and I've always used Lizzie from Pride and Prejudice as my inspiration for most of my heroines, including Eliza.  She's a strong woman, capable of making her own choices and she accepts her choices and moves on with things.  Hamilton is much like Mr. Darcy in that he's a bit brooding at first and then, through love, becomes the gentleman he was always supposed to be.
Background to the story
The first image to flash to mind even before I knew what the story was going to be about was that of an exasperated lady who finds herself in a hideous gown in the midst of a high-society dinner party.  At that point, I had no idea where the story was going to go, but once the name Eliza started tickling my thoughts; her story began to slide into place.  I adore everything English and wanted her to be a member of the aristocracy and thought it would be a great contrast if she found herself in America, in disguise at that, and in the midst of high-society.  That's all I knew as I began my research of New York, 1880, but the story seemed to take on a life of its own and before I knew it, I had all the characters mapped out and was ready to begin.
A Change of Fortune was hilarious to write because of all the amusing events that happen to Eliza and Hamilton and their unsuspecting friends and family.  Intrigue is a must for me because it keeps the story moving and adding a few precocious children to top matters off nicely kept me smiling.
My dearest hope is that readers will be amused as well and will fall in love with Eliza and Hamilton as I have done.
Relz Reviewz Extras
Review of A Change of Fortune
Interview with Jen
Download Jen's Gentlemen of her Dreams (Ladies of Distinction novella) free at Amazon
Jen's Author Alert
Visit Jen's website and blog
Buy A Change of Fortune at Amazon or Koorong