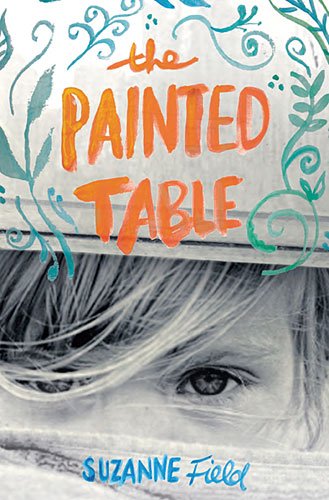 Publisher's Synopsis
A beautiful heirloom ingrained with family memory has become a totem of a life Saffee would rather forget—a childhood disrupted by her mother's mental illness.
Saffee does not want the table. By the time she inherits the object of her mother's obsession, the surface is thick with haphazard layers of paint, and heavy with unsettling memories.
After a childhood spent watching her mother slide steadily into insanity, painting and re-painting the ancient table, Saffee has come to fear that seeds of psychosis may lie dormant within her. But as an adult with a family of her own, Saffee must confront her mother's torment if she wants to defend herself against it.
Traversing four generations over the course of a century, The Painted Table is an epic portrait of inherited memory, proclivity, and guilt. It is a sprawling narrative affirmation that a family artifact—like a family member—can bear the marks of one's entire past . . . as well as intimations of one's redemption.
What I thought
Suzanne Field's debut novel, The Painted Table is a skilfully crafted, moving story by an obviously gifted author. Written in an unusual first-person, present-tense style this book immediately stands out.  Delving into the story reveals a poignant, heartrending tale driven by strong themes and character development.
The Painted Table begins with Joann, the daughter of a Norwegian migrant who settled in America.  Joann's childhood is difficult, having lost her mother at a young age, and labelled 'crazy' by her many siblings.  When destructive fires provoke crushing fear Joann's future is sealed.  Joann's daughter Saffee grows up under the shadow of Joann's fear and subsequent mental illness.  As a child she learns to avoid confrontation with her unpredictable mother as a way of protecting herself.  Saffee's childhood, like Joann's, is coloured by circumstances beyond her control or understanding and it is not until adulthood and her college experience that she begins to blossom into the woman she was destined to be.  My heart constricted as I journeyed with Saffee through the difficult years of a mostly-absent father and a mother who was so bound up by her own problems she was emotionally and practically unavailable to Saffee.
Throughout this story Suzanne Field addresses a number of relevant themes.  Through Joann and Saffee's experience Field allows the reader to understand a little deeper the challenges facing a family who must manage mental illness and the perception it has in society.  A theme which weaves itself into that one is the loyalty to marriage displayed by Saffee's father, Nels.  He is a beautiful example of "in sickness and in health…til death do us part".  Saffee's story, particularly, offers a beautiful picture of overcoming generational illness through God's grace, promise and victory.  What I loved about this theme is that Saffee's relationship with God begins realistically, with faltering, uncertain beginnings.  It is a relationship that has not been modelled to her and one she must discover on her own in the midst of all the difficulties of her home life.  Yet despite this unlikely relationship Saffee clings to a clear promise that her life will be different and she intentionally begins to make choices that enables God to work His healing power in her life.
There is so much woven into this story that it would be impossible to examine it all in one review.  The Painted Table is one of those stories with many layers that command attention and will leave readers thinking deeply well beyond the end of the story.  Suzanne Field is definitely an author to look out for, if this exquisite and complex debut is an example of her future as an author.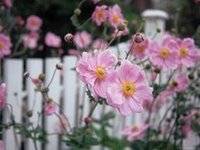 Guest reviewer: My friend Tracy from Beyond My Picket Fence
With thanks to Thomas Nelson for Tracy's review copy
Relz Reviewz Extras
Visit Suzanne's Facebook page
Buy The Painted Table at Amazon or Koorong