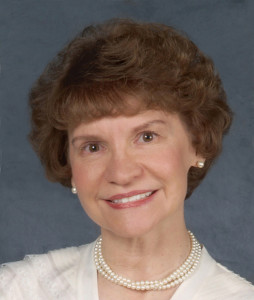 Discover more about prolific author
Beverly Lewis
and her Amish novel
The Last Bride
Bethany House
~~~~~~~~
What was a favourite childhood book of yours?
The Yearling by Marjorie Rawlings
Do you remember the title of the first story you ever wrote? What was it about?
"She Shall Have Music" was my first-ever "long" story that demanded attention, and life—77 pages, in pencil and on yellow-lined paper, semi-autobiographical, about a young pianist who must forfeit lessons for a full year to accommodate her family's lack of money when her mother is hospitalized with terminal cancer. I was just eleven when this story poured out of me, during the time my own mother was struggling with the same dreaded disease. The seeds to my later published novella, The Sunroom, were planted in this early, very tender story about a girl who makes a pact with God, in hopes of "saving" her mother's life.
If you weren't a writer, what career would you/did you/do you have pursued?
My two life passions are music (performing and teaching) and fiction (reading it; writing it). I adored teaching music to K-6th grade public school students prior to becoming a mother, and I continued to pass on the love of music to hundreds of students in my home-based studio where I taught piano, voice, violin, music theory, and composition for 22 years before I became a full-time writer in 1997, the year my first Amish-related novel, The Shunning was released.
Why do you write stories?
Writing is embedded in me—the idea of putting words on a page revs me up in the morning…and it gives me insomnia at night. I'm a writer—it's who I am, more than what I do, I suppose. I simply must.
The Last Bride
Nineteen-year-old Tessie Miller is the youngest of her Old Order parents' five daughters–and the only one yet to marry. She has her heart set on Amishman Marcus Smucker, and come wedding season, they plan to tie the knot and start a family together. But Tessie's father disapproves. Ammon Miller has his reasons, and he has put his foot down. The marriage will not go forward.
Impetuously, Tessie and Marcus take matters into their own hands, eloping to exchange their vows in the fancy, English world. After a secret honeymoon, they return to their Plain community to live as singles, hoping that, in time, they can convince the Millers to give their love a chance. But when the unthinkable happens, Tessie faces the biggest challenge of her life–and the almost-certain censure of the People. Will Tessie find a reason for hope in spite of her desperate plight?
Describe your novel in 5 adjectives
The Last Bride is compelling, heartbreaking, Amish-informative, redemptive, and jubilant.
Please share a little about one of your main characters
Tessie Miller is a young Old Order Amish girl, 19, with her heart set on her long-time beau, Marcus King. She's determined, headstrong, impatient, and beautiful…and she recklessly takes matters into her own hands when her father forbids her to marry Marcus. But this girl knows what she wants—and she will have it at any cost. She's in love, after all….
What spiritual theme or question does your story deal with?
Patience, honesty, grace, and healing.
Share a recent movie or tv show that you have loved, and why?
I've been following closely "Downton Abbey" through its inception and to the finale for the fourth season, especially enjoying the upstairs/downstairs style of storytelling, as well as the short segments—snippets of character-driven vignettes.
What novel are you working on now?
Three novels, presently.
I'm scrutinizing Final Pages (galleys) for Child of Mine, my stand-alone novel with David Lewis, my husband and collaborator. (Street Date: June 2)
Also, working on revisions for my Fall 2014 stand-alone novel, The River, (Street Date: September 2)
And formulating my Spring 2015 stand-alone novel, the title soon to be announced.
Thanks Beverly!
Relz Reviewz Extras
Visit Beverly's website and blog
Buy The Last Bride from Amazon or Koorong