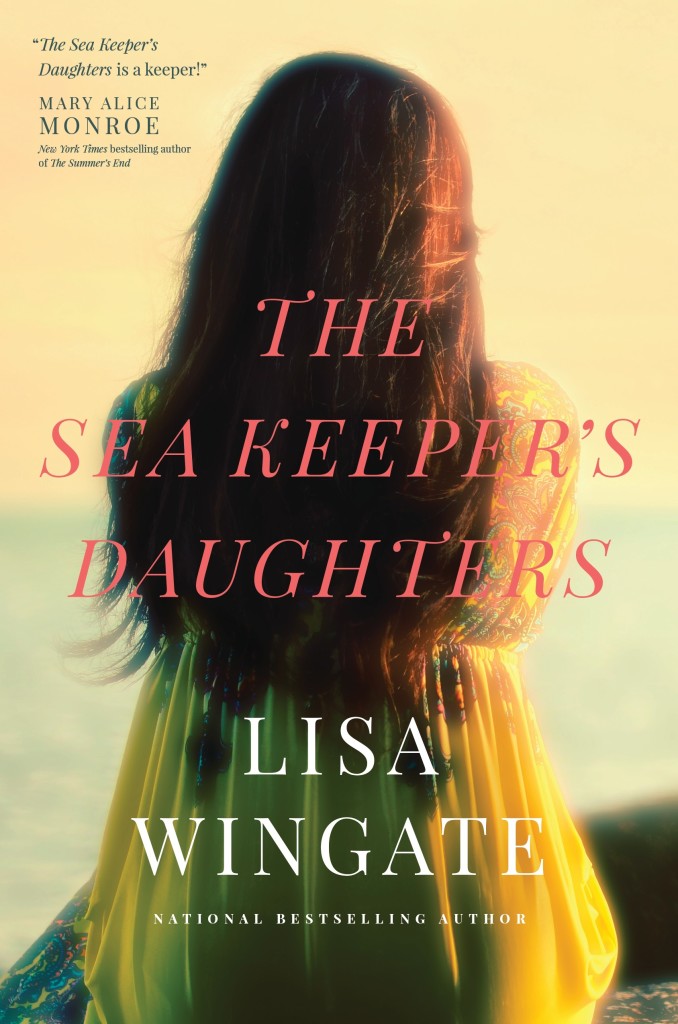 Synopsis:~
From modern-day Roanoke Island to the Blue Ridge Mountains and Roosevelt's folklore project, past and present intertwine to create an unexpected destiny.
Restaurant owner Whitney Monroe is desperate to save her business from a hostile takeover. The inheritance of a decaying Gilded Age hotel on North Carolina's Outer Banks may provide the ray of hope she needs. But things at the Excelsior are more complicated than they seem. Whitney's estranged stepfather is entrenched on the third floor, and the downstairs tenants are determined to save the historic building. Searching through years of family heirlooms may be Whitney's only hope of quick cash, but will the discovery of an old necklace and a Depression-era love story change everything?
My take:~
A storyteller to her core, Lisa Wingate's significant talent is on display in The Sea Keeper's Daughters. Restaurateur Whitney Monroe returns to North Carolina's Outer Banks and the dilapidated family hotel she visited as a child, hoping to find a way to ease the financial burdens of her restaurant. Instead, she discovers her hidden family history in the form of letters written to her late Grandmother, a woman Whitney remembers as embittered and harsh. As she immerses herself in the correspondence, she discovers the intriguing work of President Roosevelt's Federal Writers' Project – a project which intended to document and preserve the history of the American common man. As Whitney delves into the past, she is grounded in the present as the eclectic residents of the hotel, desperate to save the hotel from sale for the sake of their own livelihoods, impose themselves in Whitney's life.
The Sea Keepers' Daughters is compelling and richly told, with Wingate cleverly utilizing written correspondence to tell the historical part of her story. The letters are replete with historical detail about the social and cultural mores of the post Depression era, the Melungeon people, and the rampant prejudice they, and those who sympathized with them, experienced. Whitney's present day journey is equally engaging as she battles her angry stepfather, influences a wayward teen, and begins to fall for a local shopkeeper. Though the romance beautifully enhances the story, Wingate focuses more on Whitney's reawakening to hope and healing, stemming from her splintered childhood and her need for independence.
Lisa Wingate weaves a complex story that is reflective in nature so those looking for a fast paced, adventurous read is not the target audience. The Sea Keeper's Daughters is one to ponder page by page as it unfolds in a gentle and evocative manner.
As seen at Crossings.com and reprinted with permission of Bookspan LLC
Relz Reviewz Extras
Character spotlights on Mallory Hale and Allie & Bonnie
Reviews of Larkspur Cove, Talk of the Town and Word Gets Around
Lisa's Pop Quiz
Visit Lisa's website
Buy at Amazon: The Sea Keeper's Daughters or Koorong