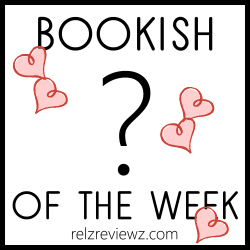 Valentine's Day isn't all that big in Australia, although the marketers of all things romance make every effort to change that. Of course, I'd rather a book than flowers and chocolate (not that I don't love them both!) so let's get your recommendations for the perfect Valentine's Day love story!
If you are anything like me, it's super hard to keep recommendations short, but I am going to ask that you stick with three only. It's a given that you will have way more than three recs you could make, that you love lots of books and lots of authors, and by recommending three, you aren't disrespecting all the others you might have in your brain…okay?! And let's do this genre by genre, so we can really share more than three over time!
Here are my three…
The Convenient Groom by Denise Hunter – Denise is my go to author for contemporary romance and this one is my sentimental favourite of hers. Lucas Wright! I don't really need to say any more 😉 Other than the fact that you can get your hands on this gorgeous novel (ebook) for only 99 cents!
Splitting Harriet by Tamara Leigh – Mad Ox. Jelly Bellys. Tattoos. Adore this super fun story with a deeply meaningful subtext. If you think Tamara only excels writing medieval romance, then think again!
Just One Summer by Nicole Deese, Amy Matayo, Tammy L. Gray, and Jenny B. Jones – I couldn't choose between these authors' contemporary romance novels as my third pick, so this novella collection is the best! Sassy, sweet, and spicy, Just One Summer is the perfect romantic treat!
What are three of your must read contemporary romance novels that come to mind this Valentine's Day?