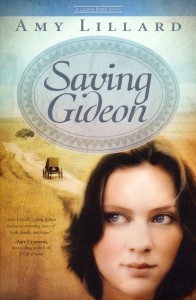 Meet a shattered Amish man and a wealthy young woman
in Amy Lillard's
Saving Gideon
B & H Publishing
The Story
Gideon Fisher wants one thing out of life — to be left alone. This is not the Amish way, but he's devastated after the death of his wife and son to the point of losing his faith. He buys a farm on the outskirts of the district and pulls away from his community. But when a freak spring snowstorm brings a beautiful Englisher to his farm, what choice does Gideon have but to let her in?
Dallas socialite Avery Ann Hamilton is intrigued by the Amish farmer who pulls her out of the snow and into his austere lifestyle. Poor little rich girl, Avery has just gone through (yet another) bad breakup. Every man she meets only wants her for her father's money. All she has ever wanted is to be loved for herself. Avery soon discovers the Oklahoma Amish country is the perfect place to hide out and heal her broken heart.
But she finds a peace in those back roads that she's never felt before. Now her life has purpose and meaning as she connects with God and those around her. And there's something more as she begins to care for this man who needs both love and forgiveness.
Gideon never wanted to live again much less fall in love, but Avery finds her way into his heart, showing him the beauty of life and God's greatness. Yet as the feelings between Avery and Gideon grow, can they overcome their dissimilar lifestyles, or will their sheer differences pull them apart?
Introducing Avery & Gideon
Avery Ann Hamilton
Brief physical description
Avery has a fair complexion, with ink dark hair and violet colored eyes. She is petite and has a pixie haircut.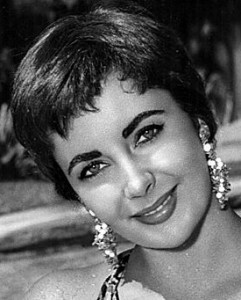 Resembles…
Avery is a modern day (young) Elizabeth Taylor.
Strengths and weaknesses
Avery is a kind person which is both a strength and a weakness for her. She is unable to stand up to her father and get what she wants and needs out of her life. She is used by the men who profess to love her and has to learn to stand up for herself in order to secure her own happiness. But it is also this kindness that won't allow her to let Gideon continue down his path of self-loathing. She coaxes him to rejoin his Amish community, his church family, and all those who love him.
Quirk (if any)
Avery is a pampered rich girl, a Dallas socialite who cannot cook, clean or otherwise take care of herself.
Your inspiration for the character
Avery was inspired (to a certain extent) by Audrey Hepburn's character in Roman Holiday. Both characters have too much on their plates and would like time to be themselves. In Avery's case, she also needs time to heal a broken heart and her wounded spirit. She (Avery) feels that she will never be loved and appreciated for herself, but only what she can offer others.
Gideon Fisher
Gideon is a large man, though he has lost weight since the accident. He has coffee brown hair and mossy green eyes.
Resembles…
Gideon is an Amish Vince Vaughn with a chili bowl haircut 
Unlike Vaughn, Gideon is very serious these days and rarely smiles.
Strengths and weaknesses
Gideon's strengths include his fierce loyalty to his family. He will do practically anything to help those he loves. He also is very gentlemanly and treats Avery with the utmost respect. His biggest weakness is not recognizing his faith and trusting in God.
Quirk (if any)
Gideon is an Amish gentleman through and through. He is very concerned about appearances. Yes, he offers Avery a place to hide from her real life, but refuses to sleep in the house and compromise her reputation.
Your inspiration for the character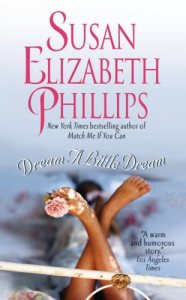 I've always wanted to write a wounded hero, ever since I read Dream a Little Dream by Susan Elizabeth Phillips. So in a way, Gideon was inspired by Gabe. Mainly I wanted Gideon to be different than any Amish hero I had read about. And the Amish are so well-known for their devout faith, but what if that faith is challenged? What could make someone who is Amish and raised to believe in God's will above all else lose that faith? And how would they get it back?
Background to the story
Avery has spent her life wanting to be loved for herself. Her latest fiancé Jack Welch is a filmmaker who has come to the Oklahoma Amish country to scope out locales for his latest movie. But when Avery decides to follow him and give in to his constant requests that they elope, she finds that he's not faithful. Even worse, she knows in her heart of hearts that Jack only wanted to be with her because of her father's money. Avery is lost and alone on the icy, snow-covered back roads of Clover Ridge when she wrecks her car.
Gideon had everything an Amish man could want: a loving family, a beautiful farm, and faith in the Almighty. But one tragic accident takes it all from him. Unable to deal with his grief, he sells his farm and pulls away from his community. His mission in life is to exist until he dies and can join his family on the other side. He's in this state of merely surviving when he hears a distant car horn in the dark, snowy night. He heads out to find its source. What he finds is Avery and more hope and understanding than he ever imagined.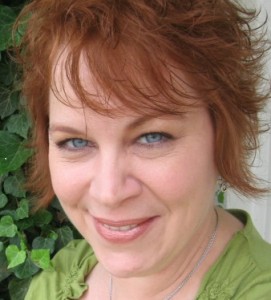 Amy's bio:
I'm a wife, mother, and bona fide Southern belle. Published author, expert corn bread maker, and Squirrel Princess. I have always been intrigued with the Amish culture, their gentle ways and slower-paced lifestyle. (And I love, love, love the fact that they stay married for their lifetime.) But until recently I never thought to blend this interest with my penchant for romance. Okay, okay, I'm a bit old-fashioned and even enjoy the gender roles that are present in this culture. I love to cook and take care of my family. Yes, that's me June Cleaver with a laptop.
Relz Reviewz Extras
Visit Amy's website and blog
Buy Saving Gideon from Amazon or Koorong