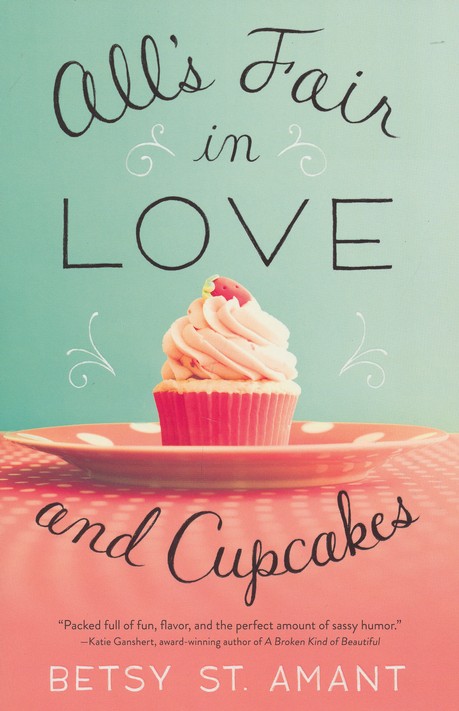 Meet best friends in
Betsy St. Amant's 
contemporary romance
All's Fair in Love and Cupcakes
Zondervan
********
The Story
Kat inspected rows of the same old cupcakes. They seemed to blink back at her, as if they knew she was capable of so much more.
Kat Varland has had enough of chocolate, vanilla, and strawberry.
At twenty-six years old, Kat is still living in the shadows of her family in Bayou Bend, Louisiana. Still working shifts at her Aunt Maggie's bakery. Still wondering what to do with her passion for baking and her business degree. And still single.
But when Lucas Brannen, Kat's best friend, signs her up for a reality TV bake-off on Cupcake Combat, everything Kat ever wanted is suddenly dangled in front of her: creative license as a baker, recognition as a visionary . . . and a job at a famous bakery in New York.
As the competition heats up, Lucas realizes he might have made a huge mistake. As much as he wants the best for Kat, the only thing he wants for himself—her—is suddenly in danger of slipping away.
The bright lights of reality cooking wars and the chance at a successful career dazzle Kat's senses and Lucas is faced with a difficult choice: help his friend achieve her dreams . . . or sabotage her chances to keep her in Louisiana.
Introducing Kit & Lucas
Kat Varland
Brief physical description
5'5, slim, long dark brown hair, blue eyes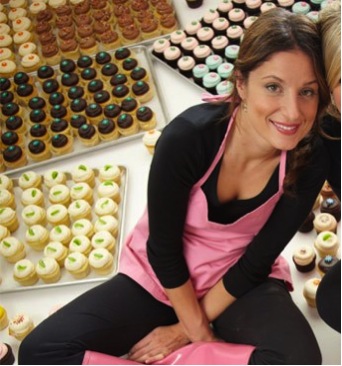 Resembles…
See pic!
Strengths and weaknesses
Kat Varland's weakness is her insecurity, but her strength lies in her determination to prove herself once given the chance
Quirk (if any)
Listens to Frank Sinatra while she bakes
Your inspiration for the character
The sisters on the reality show Georgetown Cupcakes, because in my opinion, that's how all the best romances start—as best friends!
Lucas Brannen
Brief physical description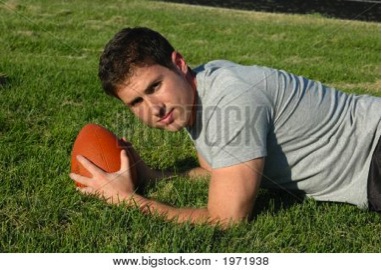 6 feet tall, muscular from football, light brown hair, chocolate brown eyes.
Resembles… 
See pic!
Strengths and weaknesses
Lucas Brannen is a protector and always plays by the rules. His weakness comes when he needs to be needed.
Quirk (if any)
Meticulous in rule following, always needs to know which play is next, both on and off the field
Your inspiration for the character
He is a little bit of Luke from Gilmore Girls
Background to the story
I love cupcakes, and it seemed only natural to write a book featuring my favourite dessert! When I started brainstorming, I knew right away that Lucas and Kat would be a friend-to-more love story, because in my opinion, that's how all the best romances start—as best friends!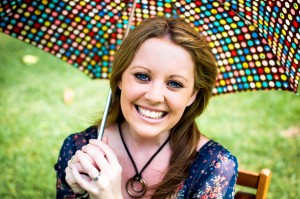 Bio
Betsy St. Amant has a heart for three things – chocolate, new shoes and sharing the amazing news of God's grace through her novels. She lives in Louisiana with her adorable story-telling young daughter, a collection of Austen novels, and an impressive stash of Pickle Pringles. A freelance journalist and fiction author, Betsy is a member of American Christian Fiction Writers and is multi-published in Contemporary Romance. Her ninth Love Inspired novel released in January 2014, while her first romance with Zondervan Publishers comes out in September 2014. When she's not reading, writing, or singing along to the Tangled soundtrack with her daughter, Betsy enjoys inspirational speaking and teaching on the craft of writing, and can usually be found somewhere in the vicinity of a white-chocolate mocha.
Relz Reviewz Extras
Visit Betsy's website and blog
Buy at Amazon: All's Fair in Love and Cupcakes or at Koorong