You know how much I love a cover art post and while this only contains a handful of books from the fabulous folk at TNZ Fiction, there are some beauties! In fact, I'm a bit partial to them all!
Liz Tolsma's? ADORE! Love the cover, the effect, the story – can't wait. Christa's is fantastic and her words always are. Despite the cut off head (waving to Aaron!!), it is beautifully atmospheric with the old camera and the imagined movement of the flowers.
Amish stories are not high on my 'to read' lists but these covers are. Love the simplicity of the Cradle collection and not a bonnet to be seen!! Loving the splash of colour in the wool and the title of Murder Tightly Knit.
Winter Brides is pretty, but my preference would be a stronger colour in the flowers to offset all that winter wedding white!
So, your thoughts, dear reader friends…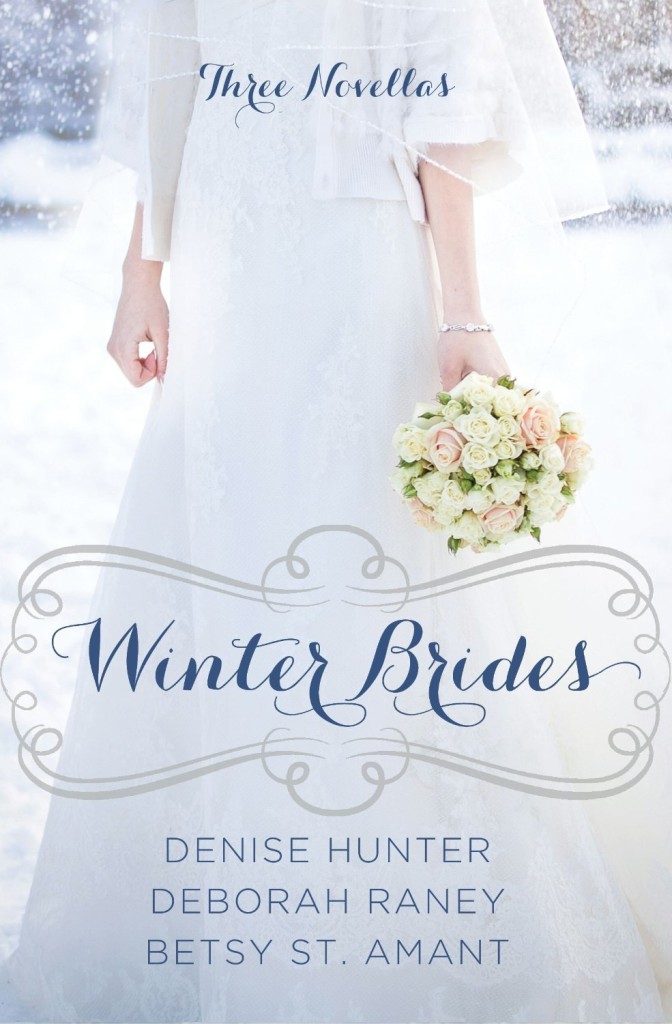 Winter Brides: A Year of Weddings Novella Collection by Denise Hunter, Betsy St. Amant, and Deborah Raney
Happily ever after begins today. The honor of your presence is requested at three winter weddings . . .
A December Bride by Denise Hunter
When Layla O'Reilly and Seth Murphy make their engagement public, she knows it's only to convince a major client that she's high-society enough to work for his agency. Seth has secretly loved Layla for years, but she's never given him the time of day. For Layla, this romantic illusion is the chance to save her career. And for Seth, it's the chance to finally win her heart.
A January Bride by Deborah Raney
Novelist Madeleine Houser arranges a temporary office in a local bed and breakfast to escape the distracting renovations on her own house. Although she's never laid eyes on the inn's owner, an unlikely friendship blossoms between them as they leave daily notes for each other, and before long, Maddie finds herself falling for her mysterious host—a man likely many years her senior—and a man she's never even met.
A February Bride by Betsy St. Amant
History repeats itself when Allie Andrews escapes the church on her wedding day—wearing the same dress passed down for generations of women in her family, all women with histories of failed marriages. Allie loves Marcus but fears she's destined to repeat her family's mistakes. When thrown unexpectedly together for a wedding months later, Allie and Marcus discover their own story might be far from over.
November, 2014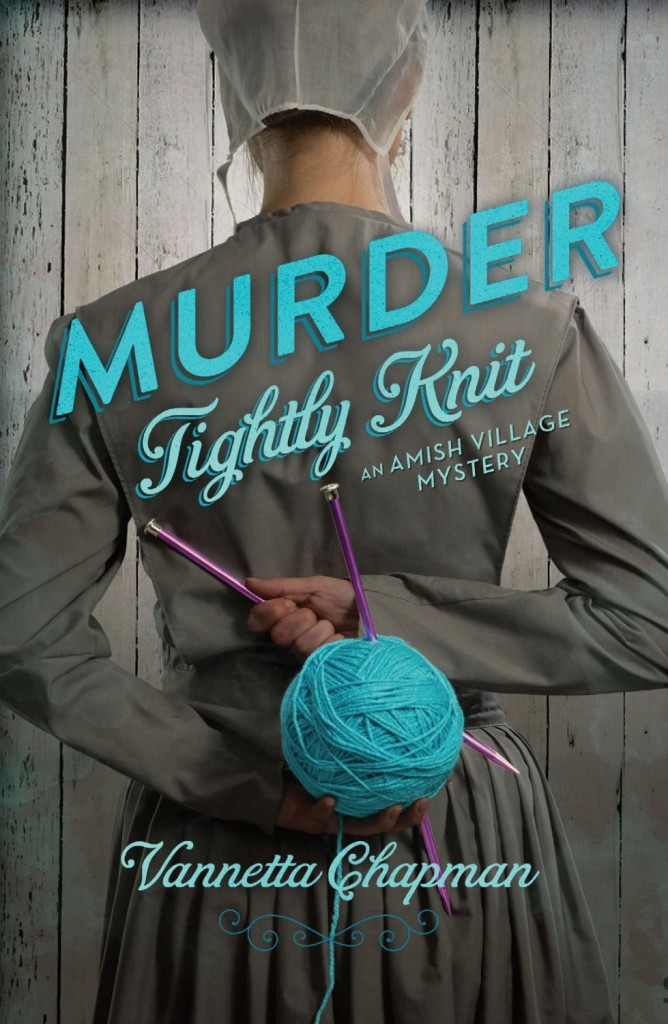 Murder Tightly Knit (An Amish Village Mystery) by Vannetta Chapman When a local Amish man is found dead, the Middlebury Amish Artisan Village comes under suspicion. Two amateur sleuths—one Amish, one English—will have to work quickly to keep fear from dividing their community. As fall blankets the Pumpkinvine Trail with leaves of brown, gold, and orange, a local Amish man is found dead on the path. The only clues to the murderer's identity point in two very different directions—toward the local survivalist group and toward the Amish Village—specifically the village's knitting shop, The Cat's Meow. The police call in a federal investigator, and he quickly puts everyone on the suspect list. Amber Wright and Hannah Troyer know who isn't guilty—they know this community down to the last buggy, but can find the guilty party before someone else is in danger? While Hannah helps Amber solve the mystery, she and Jesse Miller continue courting. But when Jesse's prodigal brother returns to their farm, Jesse becomes distracted by family troubles. He and Hannah will have to overcome the tension in order to keep their relationship alive. And Amber and Hannah will need to work quickly to solve the murder mystery and bring harmony back to the Amish community. December, 2014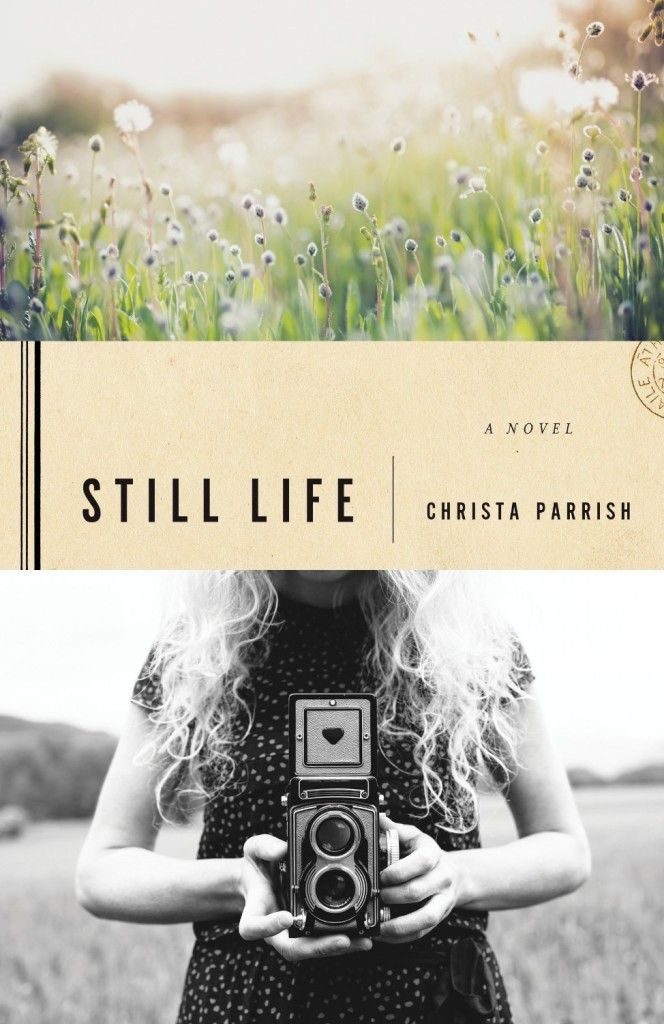 Still Life by Christa Parrish
A tragic plane crash. One woman who lost her husband. Another who gave up her seat for him.
Adah spent her first twenty-five years with her family as part of a fringe religious sect. Her only contact with the outside world was through customers at their farm store. Then she met Julian, a photojournalist who'd come to document their lifestyle. They eloped mere days later and Adah was thrust into a completely new life as a wife, city-dweller, and an individual allowed to make her own decisions. But she has no idea who she is.
On her twenty-sixth birthday, Julian plans to fly home from an assignment to give her her first-ever birthday present. He's thrilled when Katherine Cramer gives up her seat so he can make the flight. But the plane crashes and everyone on board is killed, including Julian.
Adah is completely at a loss, with no friends and no marketable skills. When Julian's last photographs are published, her life errupts into chaos. She begins travelling—with Julian's camera for a companion—searching for answers to who she is and what she really wants.
Meanwhile, Katherine must live with the knowledge of why she gave up her seat—to extend her affair one more night. She recognizes her survival as a second chance to save her marriage. But is it too late?
When Adah's and Katherine's paths cross, they discover that there's still life ahead for both of them.
January, 2015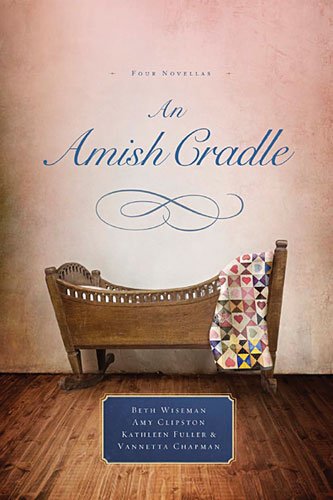 An Amish Cradle by Beth Wiseman, Amy Clipston, Kathleen Fuller, & Vannetta Chapman In His Father's Arms by Beth Wiseman Ruth Anne Zook is excited that she and her best friend are due with their children the same week. But when Ruth Anne's baby is born with Down Syndrome, she and her husband struggle to understand God's plan. A Son for Always by Amy Clipston Carolyn and her husband Joshua are thrilled to be pregnant with their first child. A teenager when she had her son Benjamin, Carolyn still feels obligated to work to secure Ben's future, even though Josh adopted Ben. She struggles to realize that Josh will love and protect both of their children equally. A Heart Full of Love by Kathleen Fuller Ellie's mother loves to meddle in her personal life—especially now that Ellie's pregnant. Since Ellie is blind, her mother worries that she won't be able to handle the baby. When Ellie gives birth to twins, her mother insists on moving in. Just as everyone reaches the breaking point, a miracle draws them closer to each other and to God. An Unexpected Blessing by Vannetta Chapman At 42, Etta thought her time of having children was over, but she's pregnant again. She goes into labor during a blizzard, and complications with the delivery raise fear. Etta struggles to accept Gotte's wille for the baby and her son, David, who moved away two years earlier in search of what he would do with his life. February, 2015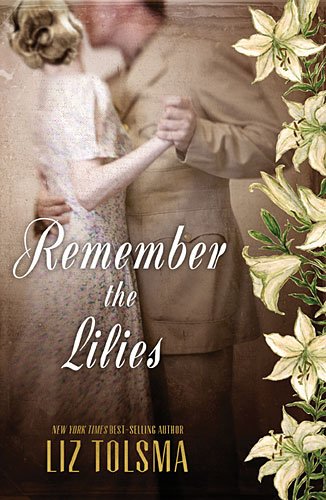 Remember the Lilies by Liz Tolsma Irene and Rand come from very different walks of life. Will they find common ground in their fight to survive? Irene has grown up in the jungle as a missionary with her Aunt Anita, but now she and countless others are imprisoned by Japanese soldiers at the Santo Tomas Internment Camp in the Philippines. Irene and her aunt are safe there, and she keeps busy with her duty of delivering censored messages to the camp's prisoners, but like everyone else, she prays for the war to end and for her freedom. Rand is a wealthy, womanizing American, whose attempted escape from the internment camp has put himself and others in danger. When Rand and Irene's Aunt Anita meet one another in the hospital, Irene learns more of his story and her heart is determined to save his family. But the danger outside the walls of the hospital worsens every day, and life in this exotic place is anything but luxurious. Can Irene find Rand's family before they disappear forever? And can a humble missionary woman and an arrogant man find common ground in the face of their biggest fears? February, 2015