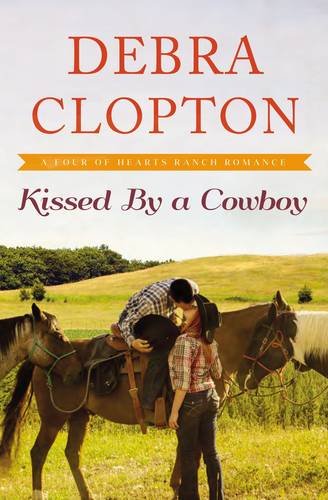 Meet a cowboy in
Debra Clopton's
contemporary romance
Kissed by a Cowboy
Thomas Nelson
*********
The Story

Cassidy was looking for a home and a place to belong . . . not for a cowboy to steal her heart.

Having lived through her parents' endless string of "matrimonial bliss gone wrong," Cassidy Starr knows when the odds are not in her favor. Divorced and humiliated, her faith on rocky ground, Cassidy is through with love. She's been bucked off that horse far too many times. Instead, she returns to Wishing Springs, Texas, and the rundown farm she's inherited from her great aunt Roxie. She'll reopen the strawberry farm and a bed & breakfast and follow in her aunt's footsteps, remaining forever-independent, happy . . . and single.

Rancher Jarrod Monahan's hands are full running the ranch, looking after his ailing grandfather, and chasing down a group of rustlers on the loose. He's pushed his longing for a family to the bottom of his list of priorities. Besides, he was in love once but ran scared and lost his shot at happiness. But suddenly, the biggest regret of his life has moved in next door with a wounded heart, determined to become a spinster . . . and that's a challenge that Jarrod can't pass up.

Jarrod sets his mind to breaking down the walls around Cassidy's stubborn heart. How can he show her that a cowboy's kiss lasts forever? For the good folks of Wishing Springs, falling in love has never been so much fun to witness.
Introducing Jarrod Monahan
Brief physical description
Deep blue eyes, short coal black hair with neat sideburns, rugged good looks. Tall, work muscled and broad chested. Tanned from days in the saddle and working the ranch.
Resembles… put a cowboy hat on actor Ben Bass and that could be Jarrod Monahan. Ben is from Rookie Blues TV series and Love's Complicated Hallmark Movie. Ben's dark good looks with that stubborn jaw and serious, dark eyes resembles how I picture Jarrod.
Strengths and weaknesses
He can always be counted on. Shows he cares through wanting to help-can be interpreted as trying to taking over
Your inspiration for the character
I just had this picture of Jarrod in my head from the moment I created the Four of Hearts Ranch Romance series. He was a combination of the strong western cowboy heroes I grew up watching. I saw him as the character who wanted to fix everything. He took his role as head of the family seriously and was the keeper of the legacy that his grandfather had built. While Tru's specialty was horse training and he used that trait to bring income into the ranch and Bo's was his custom stirrup business, Jarrod's was to literally keep the ranch itself afloat. He was in charge of the actual legacy-the land and business. If he failed-it all failed. He did his part quietly, persistently, relentlessly, working the cattle and the ranch night and day. He would not fail his grandfather nor his brothers. And it was a lot on his shoulders. To do this he'd put his life on hold indefinitely…until that night that he saw the light on next door and he discovered that his past regret-Cassidy Starr was back in town. And his life was turned upside down in that instant.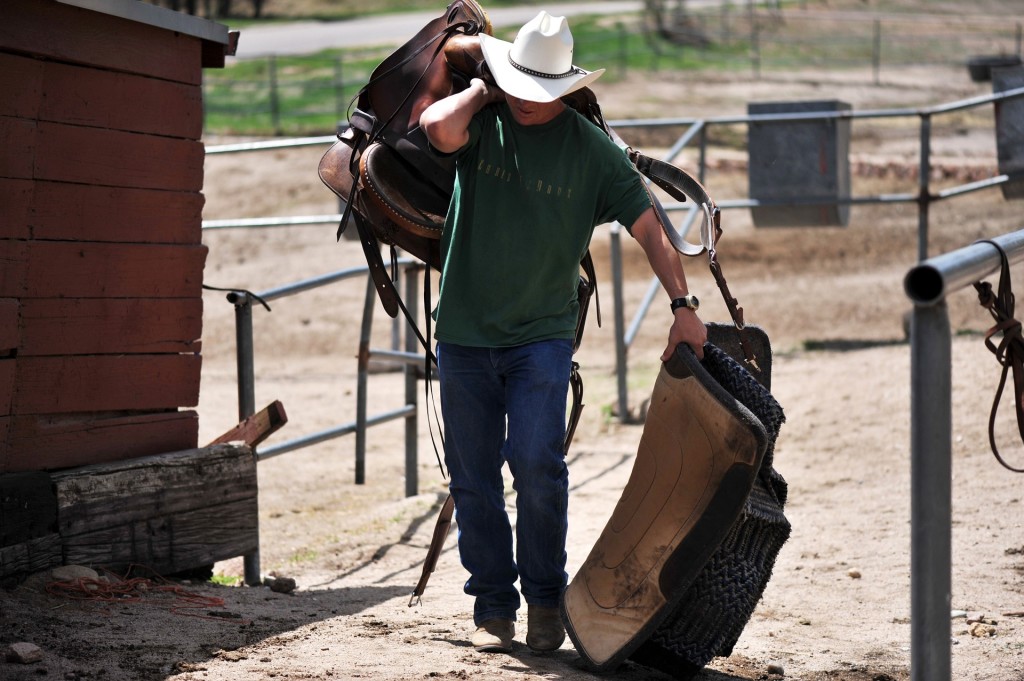 Background to the story 
As I've been creating the stories in the Four of Hearts Ranch Romance series I've built it around the love these three men have for their grandfather. I built in the conflict that was left from their father nearly gambling the ranch away and putting them in the situation that required them to rescue the ranch that was built by their beloved grandfather, Pops. The conflict that their father caused with his gambling was only discovered when he died in a plane crash and thus the financial situation came to light at the reading of the will.  All the sons held anger and disappointment toward their father but I left Jarrod's story till the end because he was the eldest son, and he thought the world of his father…and thus felt his betrayal the deepest. I wanted readers to really be rooting for Jarrod to find love. He was so tied up in saving the ranch that he had no life other than that.  He was serious, almost stoic and he needed shaking up. So what better way to do that than with the biggest regret of his life…Cassidy Starr.  I had a blast writing this story. The conflicts they both have in their lives and then the conflict they share together made this story one that I couldn't wait to write and I hope one that readers couldn't wait to read.
Thanks Debra!
Relz Reviewz Extras
Character spotlight on Tru & Maggie
Visit Debra's website and blog
Buy at Amazon: Kissed by a Cowboy or Koorong